FOUNDATION DEGREE (FDA)
INTERIOR DESIGN
The Foundation Degree in Interior Design is the perfect course for students who are passionate about becoming an Interior Designer and already hold an NDA Diploma in Interior Design or an equivalent qualification in a relevant subject.
The Foundation Degree in Interior Design is a Two Year Degree course (FdA) which you can "top-up" to a full BA(Hons) Degree with one further year's study.
Enrol at anytime – you choose your own start date! No terms or semesters, so you can study when its convenient for you.
One of the following qualifications is required to study this Degree. If you do not have suitable qualifications, you can study an NDA Level 3 Diploma course as a guaranteed progression route onto the Degree course:
NDA Level 3 Diploma
NVQ or City & Guilds in a related subject
One A Level in a design related subject
Successful completion of an Art Foundation Year at College or University
We welcome applications from mature students with a CV showing previous interior design experience plus one example from your portfolio of a design project you have completed to include visuals/plans/sample boards/ drawings etc.
If you have not covered drawing plans & elevations and space planning in your qualification, you may have to complete these 2 modules from the NDA Diploma. If you are unsure please contact us.
(If you are not a previous NDA student do not apply for Student Finance until you have been approved to join)
Approximately 2–3 years (maximum of 5 years).
The Foundation Degree consists of two levels.
You will not have to take an exam! Your tutor will assess your assignments as you submit them, and your portfolio is moderated by a Staffordshire University External Examiner.
The course assignments are mainly practical and will not involve extensive essay or thesis writing. Each Module is self-contained, and has its own assessment with distinctive educational objectives and clearly defined content.
The Foundation Degree in Interior Design (FdA) is awarded by our Academic Partner, Staffordshire University
At the National Design Academy 'Online Flexible Learning' means exactly that! Unlike other institutions, at NDA there are no terms or semesters, you can choose your own start date and study at your own pace. We treat every student as an individual.
Accreditation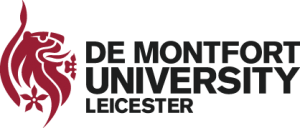 Foundation Degree (FdA) Heritage Interior Design awarded by our academic partner, De Montfort University Leicester (DMU).
– Successful NDA Diploma students you will be offered a guaranteed place on one of our Foundation Degrees with a Progression Scholarship for lower tuition fees.
– Anyone who is serious about becoming an Interior Designer or hopes to work in a design-related area.
– Mature students who have experience in the interior design profession can also receive recognition through this qualification.
This course is also ideal if you would prefer to fit your studies around family and work. This allows you to avoid the huge debt levels faced by today's graduates as you are able to continue to work while studying, and enjoy low tuition fees with NDA. If you have to juggle family commitments, full-time or part-time work and want the flexibility offered by studying part-time by distance learning, then this is the course for you.
If you don't have the required entry qualifications or experience, then study our access course, Diploma in Professional Interior Design. This is an accredited Level 3 qualification and will provide you with all the skills necessary for entry onto one of our Foundation Degrees.
The National Design Academy appears on the 'listed bodies' of recognised UK Degrees, ensuring your qualification is nationally and internationally recognised. Please visit the UK Government's official list of recognised bodies website for further information.
Helping our Students to aim higher and to progress is most important to NDA. After you have studied your 2 year Foundation Degree, you can choose to finish your studies and graduate, or you can take a break and then study for a further year to "top-up" your FdA to a full BA Honours Degree. Successful FdA graduates receive a guaranteed place on one of our BA(Hons) Top-Up Degree Courses with a NDA Progression Scholarship for reduced tuition fees.
Your final progression from BA(Hons) is to study for your Master's Degree. The NDA offer an MA Interior Design, online. All BA(Hons) graduates have a guaranteed place on the MA Interior Design course and a generous Progression Scholarship to reduce tuition fees.
What Next?
You can become a freelance Interior Designer, start your own interior design practice, or work as a qualified Interior Designer within an established interior design or architectural practice. With a Master's Degree this can be at management level.
Other options include: interior home staging, window display design, show home design, design journalism, exhibition design, lighting design or retail buyer for interior related areas.
Because the National Design Academy is a Non Profit Organisation we are able to offer the LOWEST tuition fees and generous Progression Scholarships to all continuing NDA students.
UK Students have access to student loans to cover the full cost of their degree.
All Students who pay their own fees receive a discount for one payment or they can make monthly payments to spread the cost.