DIPLOMA IN PROFESSIONAL INTERIOR DESIGN
The Diploma in Professional Interior Design is a great introduction to interior design. This accredited course will provide you with a wide and detailed knowledge of the inspiring world of interiors.
This Diploma will provide you with the skills you need to design your own project or help family and friends with theirs, to start your own business or enter a new career and, it will even give you the confidence to move on to study a degree!
No qualifications are required to study this diploma course, so – if you already hold a Level 3 or A-Level equivalent qualification in an Art and Design based subject, you can enrol straight onto one of our degree courses.
Who should do the course?
Have you always loved Interior Design? Do you avidly read all the interior design magazines? Are you always changing your colour schemes and moving furniture? Do family & friends say you should start your own interior design business?
If your answer is yes… then the National Design Academy has just the course for you!
The NDA Accredited Diploma in Professional Interior Design will help you to start that business you have always promised yourself, and even gain you a place on one of our degree courses if you decide you would like to study further. You don't need any previous qualifications – just enthusiasm for design.
Study online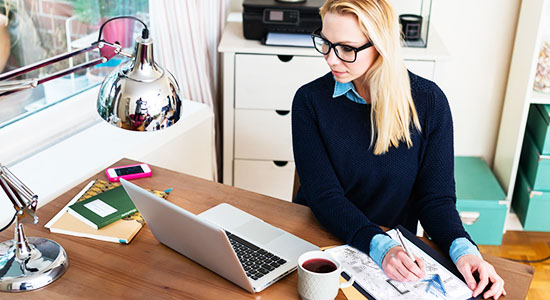 Course Duration – 6 – 12 months (flexible)
Our online Diploma course is designed to be flexible to your needs allowing you to study around your family, work or any other lifestyle commitments you may have. Choose your own start date and study from anywhere around the world as long as you have an internet connection. The online diploma is a 12-month course however, you can complete earlier if you have more time to study. All assignments consist of design projects which are assessed by your Personal Tutor – there are no examinations in this course.
Study In-Studio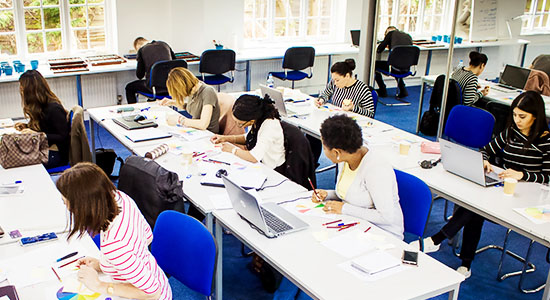 Course Duration – 12 weeks (2 weeks In-Studio)
If you prefer a classroom-based study environment then our In-Studio blended learning course could be for you. It is particularly useful if you are looking to fast-track your qualification, either for a new career or for progression to degree level study. You spend your first week in-studio followed by 5 weeks home study, then another full week in-studio with up to an additional 5 weeks to complete any project work for submission. Throughout the home study, you have full online access to our resources and your Personal Tutor.
Accreditation
As our Diplomas are accredited by AIM Awards, you will receive the AIM Awards Level 3 Diploma in Professional Interior Design Skills. It is really important that your Interior Design Diploma is fully accredited if you hope to start your own business, a new career or to progress onto a Degree. Accreditation is your only guarantee that our quality and teaching standards are inspected and regulated. NDA offers the ONLY online Professional Interior Design Diploma course accredited in the UK.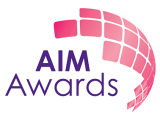 To be fully accredited a Diploma course must have an OFQUAL number, so you can check it on the OFQUAL register. If the course does not have this number – then it CANNOT be accredited and will not count. Your studies should always be rewarded with a qualification that will help you to progress and achieve your future goals.
You can find OFQUAL details here: 600/5622/8.
Progression
Further Education
Once you have successfully completed the NDA Diploma in Professional Diploma in Interior Design, students completing our diploma will be offered a guaranteed place onto our degree with a generous Progression Scholarship. Degrees are awarded by our academic partner, De Montfort University Leicester (DMU), and they are studied online in the same way as your Diploma.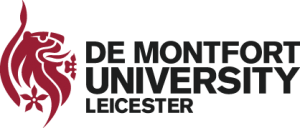 Career
The Diploma in Professional Interior Design is designed to help you start your own Interior Design business. Like the Diploma course itself, you can work flexibly for your clients around your family commitments and gradually expand your business.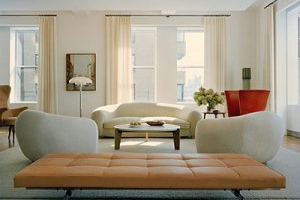 UNIT 1. INTERIOR DESIGN IN CONTEXT
Get ready to discover the exciting world of interior design. In this first unit you will develop your understanding of what interior design is. You will be guided through the elements of interior design (i.e. form, space, light, colour, texture, furniture and objects) and will explore ways of organising interior space for particular purposes. You will investigate interiors in historical and contextual contexts, including the evolution of interior design and developments that have had a significant impact on the interiors of today. Whilst exploring many of the fascinating historical design periods, this unit will concentrate more specifically on Georgian, Victorian, Art Deco and High-Tech interiors, showcasing key design features and their influence on the contemporary interior.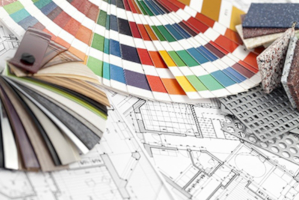 UNIT 2. DESIGN INSPIRATION AND THE ROLE OF THE INTERIOR DESIGNER
Within this unit, the work of leading designers who are working within interior design will be explored. You will find out what inspires designers, where their concepts and ideas come from and how these ideas are developed into interior schemes. You will be introduced to the practicalities of running an interior design project and the responsibilities of being an interior designer. There are many interesting facets to an interior designer's work which you will investigate during the unit including: the scale of projects you may undertake, tradesmen whose work you will co-ordinate and commission, the factors involved in selecting good products, and managing the stages of design projects from initial contact through to project scheduling.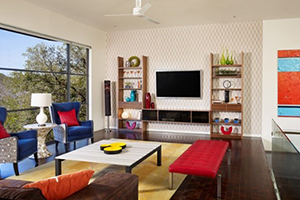 UNIT 3. COLOUR FOR INTERIOR DESIGN
Colour is an essential element of interior design. It is impossible to imagine a world without colour; it defines the way we see space, it gives shape to objects, it changes the appearance of walls or ceilings and it is present in absolutely every aspect of an interior. This unit investigates colour in all its forms; from the colour wheel and colour spectrum, to the use of colour in interior design. The unit will develop your understanding of colour which, in turn, will provide you with essential knowledge about using colour in interior design.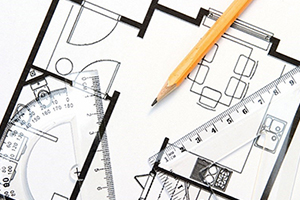 UNIT 4. DRAWING PLANS AND ELEVATIONS
Drawing, whether by hand or computer, is the way that information about an interior design scheme is communicated, from the initial design stage to the final technical drawing presented to a contractor. Plans and elevations are essential to that process and there are generally agreed principles for producing design drawings. These are called 'drawing conventions' and are the recognised principles upon which a technical drawing should be based. This Unit guides you through the process of producing a set of drawings including: plans and elevations, symbols, title blocks and other information which may be required during the course of an interior design commission.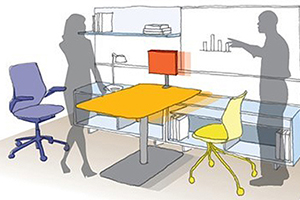 Space planning is another essential interior design skill which contributes to the design of good, functional and practical interior design. It is during the space planning stage of a project that the movement of people through an interior is taken into consideration; good space planning skills will make the movement through an interior safer, more efficient and more enjoyable. Space planning skills are especially important when commercial interiors such as retail spaces or offices are involved, but are just as valuable when planning a domestic kitchen, a small residential space (such as an apartment) or an open-plan living area.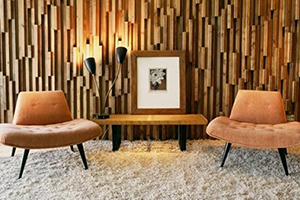 UNIT 6. WALL AND FLOOR FINISHES
The impact that wall and floor coverings have on an interior cannot be underestimated; the combination of these elements sets the scene for the entire interior design scheme. Both light and sound are reflected or absorbed by these elements, furniture sits within them and is framed by them. This Unit looks in detail at the choices, use and sources of wall and floor coverings, providing inspiration for a broad range of design approaches from traditional to contemporary.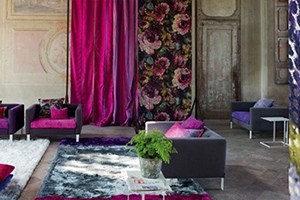 In this unit you will be able to recognise the suitability of fabrics for specific locations and functions and understand the legal requirements and commercial importance relating to fire retardant fabrics. You will understand how soft furnishings can change perceptions of height, width and light within a room and be able to select suitable fittings based on the style of headings, length and weight of fabric. Designers also need to know how to measure and estimate fabric requirements as they may be responsible for ordering fabric for a curtain maker.
UNIT 8. FURNITURE STYLES AND ACCESSORIES
Furniture is an essential component of a designed interior and can establish the mood of a scheme more than any other element. From the earliest antiques to the most contemporary prototypes, this Unit looks at designers, manufacturers, auction houses and suppliers of furniture from all over the world. From classical to contemporary, furniture has the power to make or break a design. You will also look at those designers, manufacturers and suppliers whose work influences the way we live today.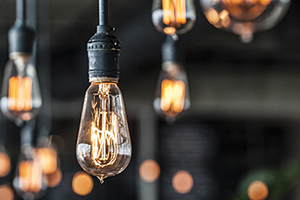 UNIT 9. CREATIVE LIGHTING
Lighting is one of the most complex and important design elements to understand. Creating an effective lighting scheme is as important a design decision as choice of colour, furniture and spatial layout and this Unit will show you how to use light effectively within your designs.
A large part of lighting design involves developing an understanding of the balance between light and shadow, which is essential for creating interesting interiors. When used appropriately, lighting enhances an interior in a way that no other medium can match. The Unit shows you how a lighting scheme should be developed alongside and be integral to an interior design scheme.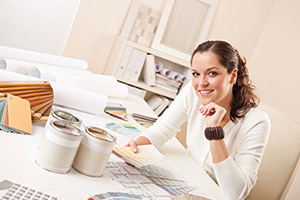 UNIT 10. PROFESSIONAL PRACTICE FOR INTERIOR DESIGN
Within this Unit, an understanding of the importance of structuring a business will begin to be developed. Whether working within the creative industries or starting your own interior design studio, the importance of understanding good business practice cannot be overstated.
It is possible to be a very creative and inspirational designer but this, on its own, does not mean that an interior design business will be successful. There are many skills associated with running an interior design business and this Unit will guide you through the stages of establishing good business practice.