At the National Design Academy we are proud to offer Interior Design courses at a variety of different levels, from Diploma to Master's Degree. We offer 3 Diploma courses all of which are fully-accredited by AIM Awards and all of our Degrees are awarded by our academic partner, De Montfort University Leicester (DMU).
We are passionate about design and aim to share our love of interiors with the next generation of Interior Design enthusiasts. This is why we have structured our courses to allow students to enter the National Design Academy with little or no previous experience of interior design and progress through to higher levels of study gaining fully-accredited qualifications right up to a Master's Degree in Interior Design.
Online education is the ideal way to develop a career in interior design whilst still comfortably honouring other work or family commitments. Whether you crave the opportunity to change the direction of your career into a new and creative path, or long to add further academic qualifications to your CV, an interior design course with the National Design Academy is the perfect option.
BA (HONS) - FULL 3 YEAR DEGREE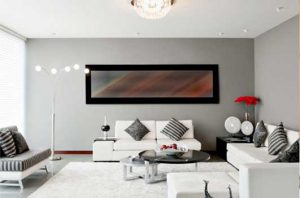 BA (HONS) TOP-UP - FINAL YEAR ONLY