If you're considering becoming an interior design student it's important to ask yourself what you want to get out of your course. Do you want to learn some skills to build on a passion for interior design as a hobby, or have you got your sights set on becoming a professional interior designer? Chances are, you've always had an eye for design or an interest in interiors and sometimes that's all you need to create a whole new career.
This is Azza Refaat's story. Azza's passion for design began as a child when she used to watch her father create engineering drawings and sketches. When she decided to retrain in her 30's she built on this passion, starting with the NDA's Professional Interior Design Diploma. Azza then progressed onto our BA (Hons) Interior Design and now has her own thriving interior design practice. 
Hello, I am Azza Refaat. I am Egyptian, 46 years old. I earned a Bachelor's degree in business
administration in 1996. I'm a wife and a mom to a wonderful daughter, Farida. When I got married, we moved to Dubai when my husband's work was transferred. We are now based in Dubai which I feel is my second home.
In my late thirties I thought to myself that it was time to fulfil my old
passion and start learning interior design.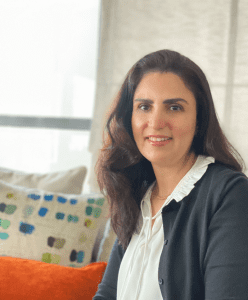 What made you want to become an interior designer?
I had a passion for interior design since I was a little girl. My father was an engineer and I used to watch him sketching and drawing all the time creating beautiful things. I was so curious to learn how this magic happens. when I grew up and got married, I wanted to design our home in a way that would reflect ourselves and our life style. It took me a while to identify our taste and style. I really enjoyed the process and kept reading about interior design. Then I decided in my late thirties to explore this field further by studying with the NDA and thus help others to create their dream spaces too.
If you could describe your style in 3 words?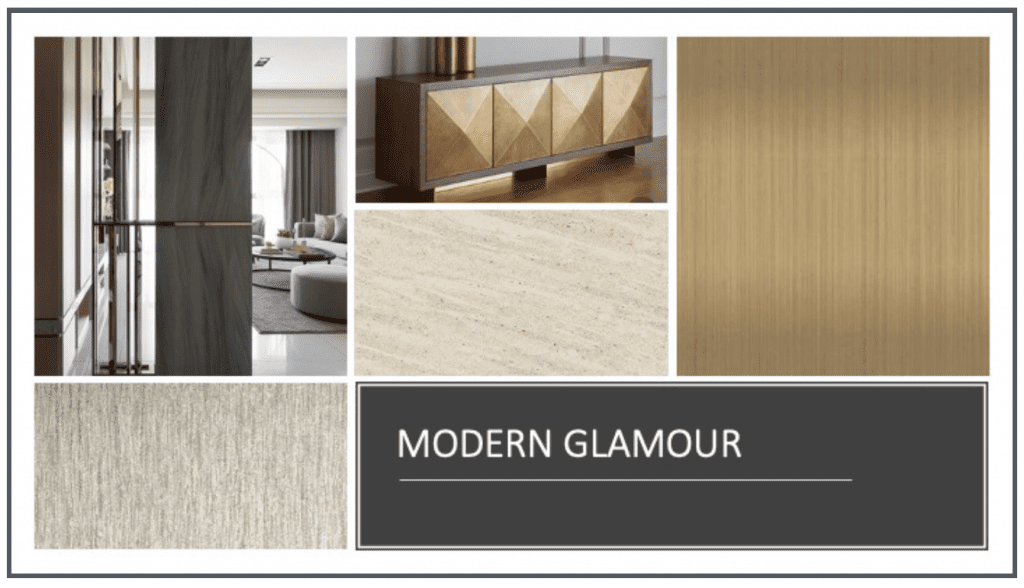 I would describe my style as 
Simple
Sleek
Modern but with a little twist. 
That twist would be the concept that carries the character of the whole design.
Who or what is your biggest inspiration?
My biggest inspiration is my father. I was and continue to be inspired by his work. He taught me how to follow my dreams, believe in myself and not to give up, but most of all, to love what I do.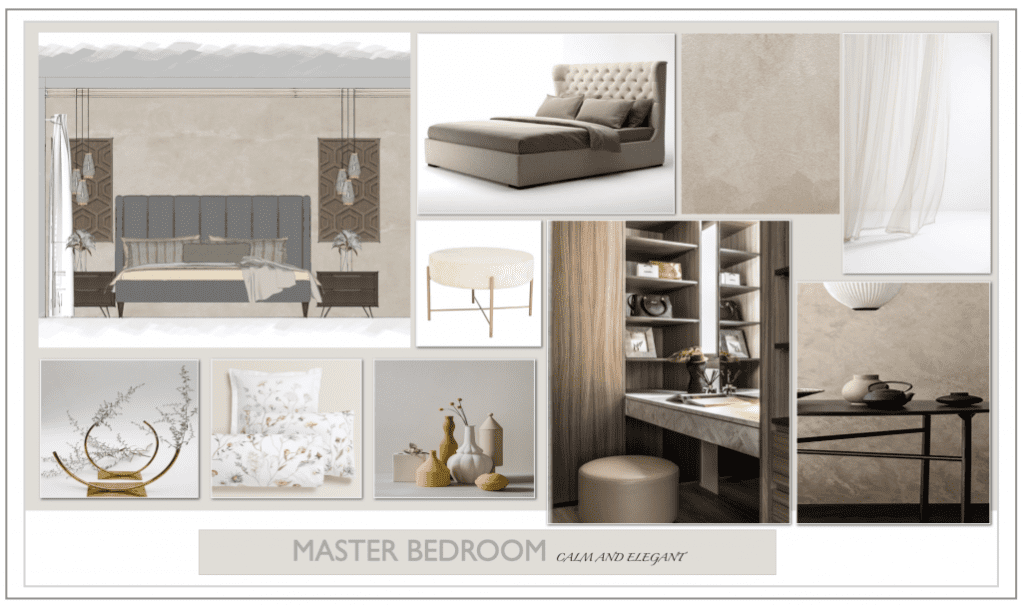 How did you find studying online with the NDA?
When I first heard about NDA, it was a dream come true as I found it the most professional. Studying with NDA was a great experience. I really enjoyed the course. It was extremely beneficial, helpful and informative. I gained so much confidence after each module. It was my first time to learn online and at first I was worried how to communicate with my tutors and friends, but I was really surprised how I was really supported by my tutors. Whenever I needed help, they used to respond immediately. 
The most convenient thing was that I used to study according to my time. All the modules were easy to understand. The VLS resources were really beneficial and covered each aspect within the modules. I also made a lot of friends through NDA community. We supported each other even after the course and we are still getting inspired by each other's work and success.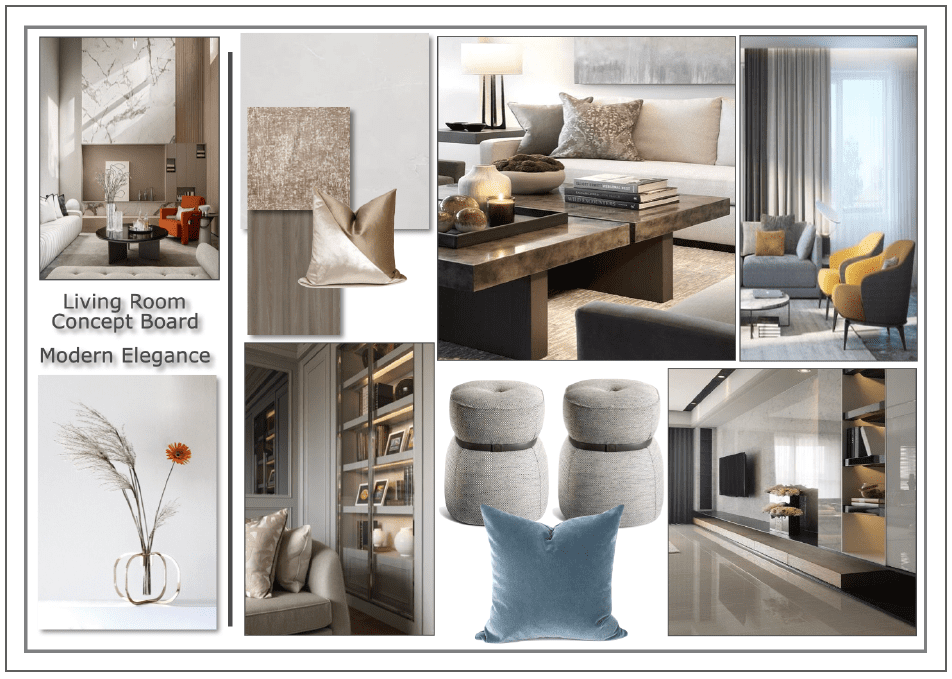 You've now completed your Interior Design Diploma and Degree. What was your favourite unit or module?
Honestly I enjoyed each and every module in Diploma course which convinced me to proceed with my studying in NDA and start my Bachelor Degree. Each module taught me something new, learn more techniques and skills and helped me work towards my dream.
However if I had to choose one module, it would be module 3 (Colour). I enjoyed learning about colour and how colour has the power to communicate the design concept visually and psychologically.
Who were your tutors and how was your communication with them?
During the Diploma course, my tutor was Amy Askew-Payler and she supported me all through my journey which convinced me to proceed with my BA(Hons) degree. So my tutor in BA (Hons) was Simone Haley who really supported and helped me a lot to clarify a lot of things. Vicky McClymont supported me in my last two modules. She was a great support, helping me grow my confidence when I started designing my final project.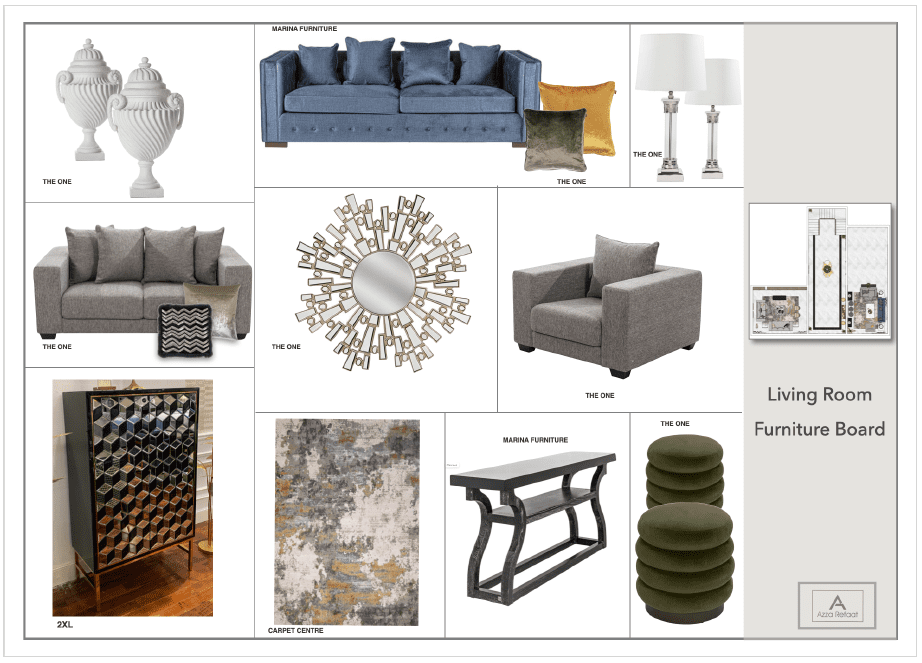 Who would be your dream interior design client?
My dream interior design client would be an open minded client who wishes to explore more ideas, trusts me, willing to do my best and appreciates innovative ideas. Moreover, someone who has similar taste and style to my own. My dream project would be a residential space with a beautiful architecture. Simply, a plain canvas space would be ideal for me to innovate and create new concepts and ideas.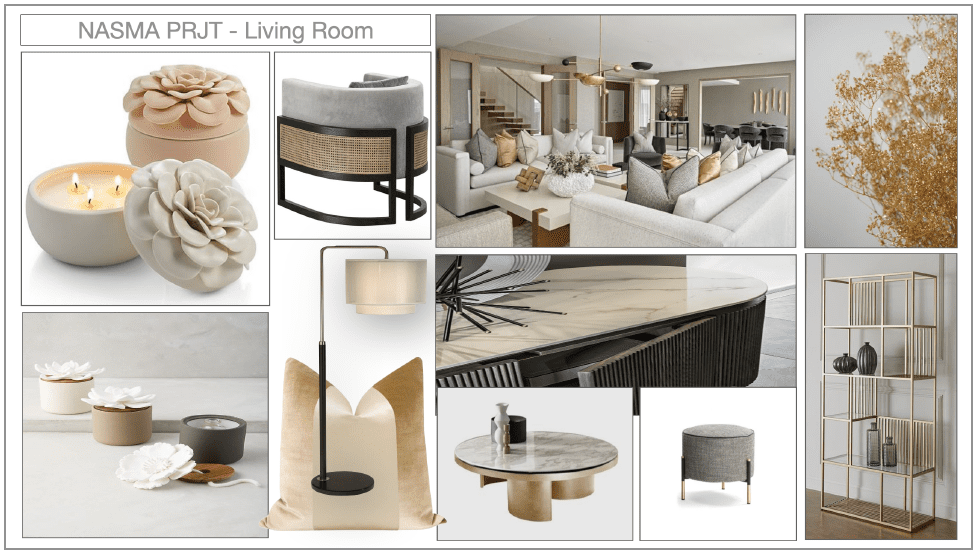 Can you tell us about the 3 projects you're most proud of?
I worked on several indoor and outdoor projects located in both the United Arab Emirates (UAE) and Egypt. The projects I am most proud of would be first, a whole renovation project for an apartment with an outdoor garden in Cairo, Egypt. The client likes to travel a lot so the design reflected her journeys and travels. I started working on this project starting from the initial stages along with the contractor till the final stage. 
Second, is a project in Sharjah, UAE, which is really close to my heart. During this project I helped a newly married couple create their dream home for which they would both feel is best fitting for them to spend the rest of their lives in comfortably.
Currently, I am working on a project in Sharjah, which involves the complete renovation of a client's villa. The client likes to draw and appreciates art, so we decided she would create all the artwork needed herself for her home.
You've just finished your Interior Design Degree. What's next?
When I finished my Diploma, I was so curious and wanted to explore more the process of interior design. The diploma actually convinced me to go in depth into interior design process that I wanted to test my abilities so I started taking some projects. I started with small projects helping my clients with their furniture layout and colour palettes. That helped me a lot to grow my confidence. Following the completion of the BA (Hons) I started to take full design projects working with contractors, from the initial stages of the project working in every detail until the final stage. My aspiration is to step out of my comfort zone and start taking on bigger commercial and retail projects.
If you could give someone considering studying interior design any tips what would they be?
I would advise anyone who would like to study interior design to be passionate in what they do. As well as, being patient and curious to learn new skills and techniques. I would also would advise them to explore themselves and identify their styles and tastes, in addition to being in touch with the dynamic world around them.
Are you ready to follow your dream?
How far can your passion for interior design take you? From Diplomas to Degrees, we offer a learning level to suit everyone. Follow in Azza's footsteps and start your dream career today!