MASTER'S DEGREE (MA) INTERIOR DESIGN
The NDA Online Master's Degree (MA) in Interior Design is the final stage in the development of a professional interior designer. It provides interior designers with the professional skills and expertise required to work at a senior or management level within a Design or Architectural practice. Graduates will also have the entrepreneurial skills and knowledge they will need to open their own interior design practice.
The National Design Academy's Master's Interior Design course is the UK's only, truly flexible online Master's Degree where you can study flexibly alongside your career and family. You can even choose your own start date!
You can enrol at anytime – choose your own start date! No Terms or Semesters – study when convenient for you
One of the following is required to study for a Master's Degree
Progression from NDA BA (Hons) in any subject
Direct Entry: BA (Hons) in Interior Design, Interior Architecture, 3D & Spatial Design, Architecture or other equivalent design-related degree subject studied at another institution
International Students: Equivalent degree qualification in a relevant design subject
Experience: We welcome applications from mature students with a CV showing many years of experience at a senior level in interior design, architecture or similar plus one comprehensive example from your professional portfolio of a design project you have completed to include visuals/plans/sample boards/drawings etc
If unsure please contact us.
15 months to 3 years – flexible according to your study plan (maximum 6 years).
Your tutor will assess your assignments as you submit them throughout the course and your portfolio is moderated by a De Montfort University Leicester (DMU) External Examiner.
Each Module is self-contained, and has its own assessment, it has distinctive educational objectives and clearly defined content.
Accreditation
Your degree certificate will be issued by the University and is the same as certificates issued to students who study on-campus. It does not refer to Online Study.
All successful NDA degree students can join us for a wonderful graduation ceremony as part of the De Montfort University Leicester (DMU). This is always a wonderful day and it is the perfect way to celebrate with friends and family, whilst also offering you a chance to reflect on all that you have achieved.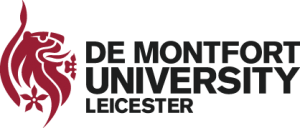 Master's Degree (MA) Interior Design awarded by our academic partner, De Montfort University Leicester (DMU).