Study with the
National Design Academy
Why study with the National Design Academy?
ONLINE AND FLEXIBLEStudying Interior Design Diplomas, BA(Hons) and Master's Degrees online with the National Design Academy couldn't be easier… study in your own time, at your own pace and achieve an accredited Level 3 qualification, BA Degree or Master's Degree in Interior Design!
ACCREDITED QUALIFICATIONSAll National Design Academy interior design courses are accredited qualifications and are recognised both nationally and internationally. Diplomas are accredited by AIM Awards and Degrees are awarded by our academic partners Staffordshire University.
AFFORDABLEWe offer the lowest fees because we are part of the NDA Foundation, a not-for-profit organisation. We have payment plans to spread the cost of your study. Students who complete a course, and progress to the next academic level with the National Design Academy also enjoy a generous Progression Scholarship discounting your course fees further.
TRUSTED STUDENT SUPPORTWe have supported over 30,000 students, over 30 years to achieve qualifications in interior design. Our tutors are available online via email or Skype, or can be contacted by phone.
National Design Academy Courses & Resources
NDA INTERIOR DESIGN COURSES
No previous qualifications required to study NDA Diplomas!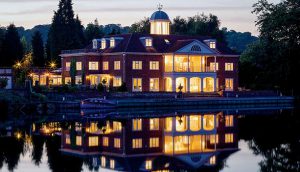 NDA OPEN DAYS
Held regularly at the Academy in Nottingham on weekdays and weekends, everyone is welcome to learn more about the courses and meet the tutors. Book your open day now!