When Pantone announced their colour of the year as 'Greenery' discussed by us here, we were only just seeing the trend emerge in mainstream interiors. At this time green mostly came in the form of deep emeralds or interior stylings such as house plants or prints. Since then, it's become very clear Pantone got it right, as the year has gone on, all shades of the colour have exploded across every room in the house. Whether you get interior inspiration from Elle Décor, House Beautiful or Country Living or you have just been browsing the local interior store, you are sure to have seen green influence throughout.
A huge way designers are bringing green into the home is through kitchens. This room offers lots of versatility when incorporating the colour into your home, you can choose dramatic and impactful tiles and cabinetry, or follow the trend more subtly by using green appliances and fittings. By committing to higher ticket items in a colour, you're investing confidence that this trend is here to stay.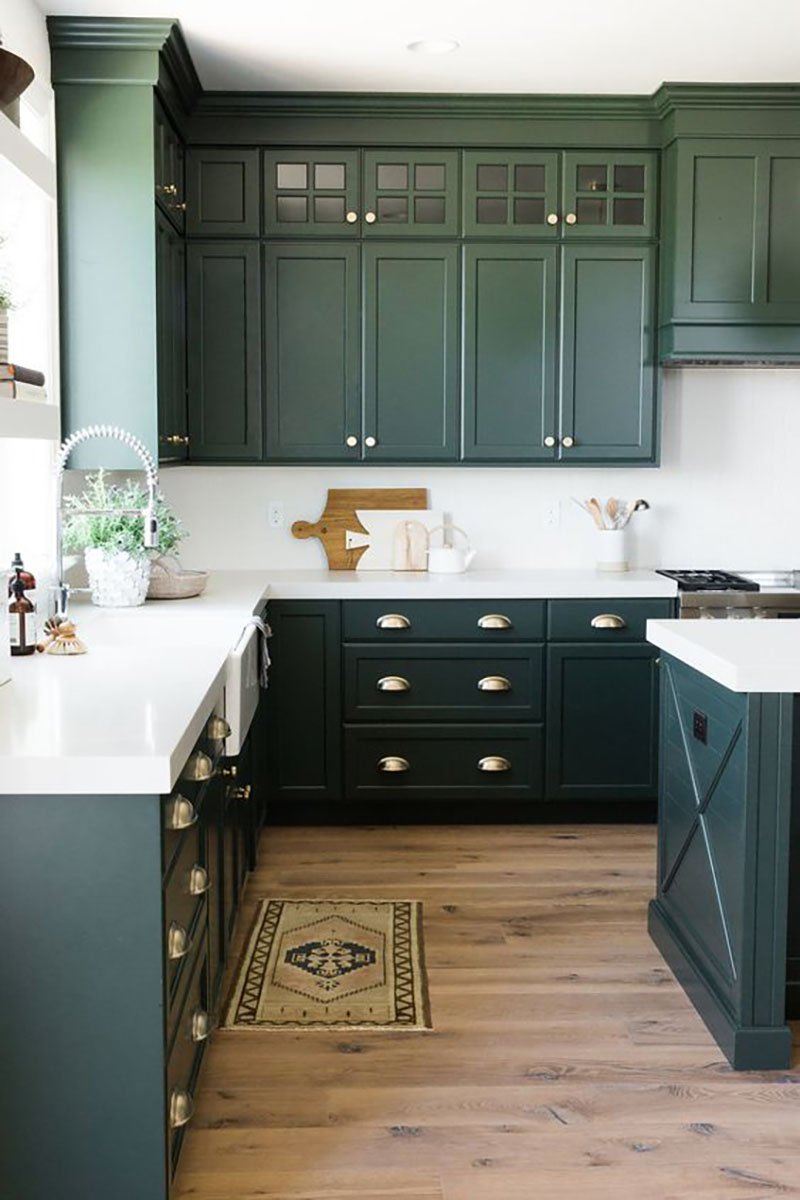 Source: thriftydecor.net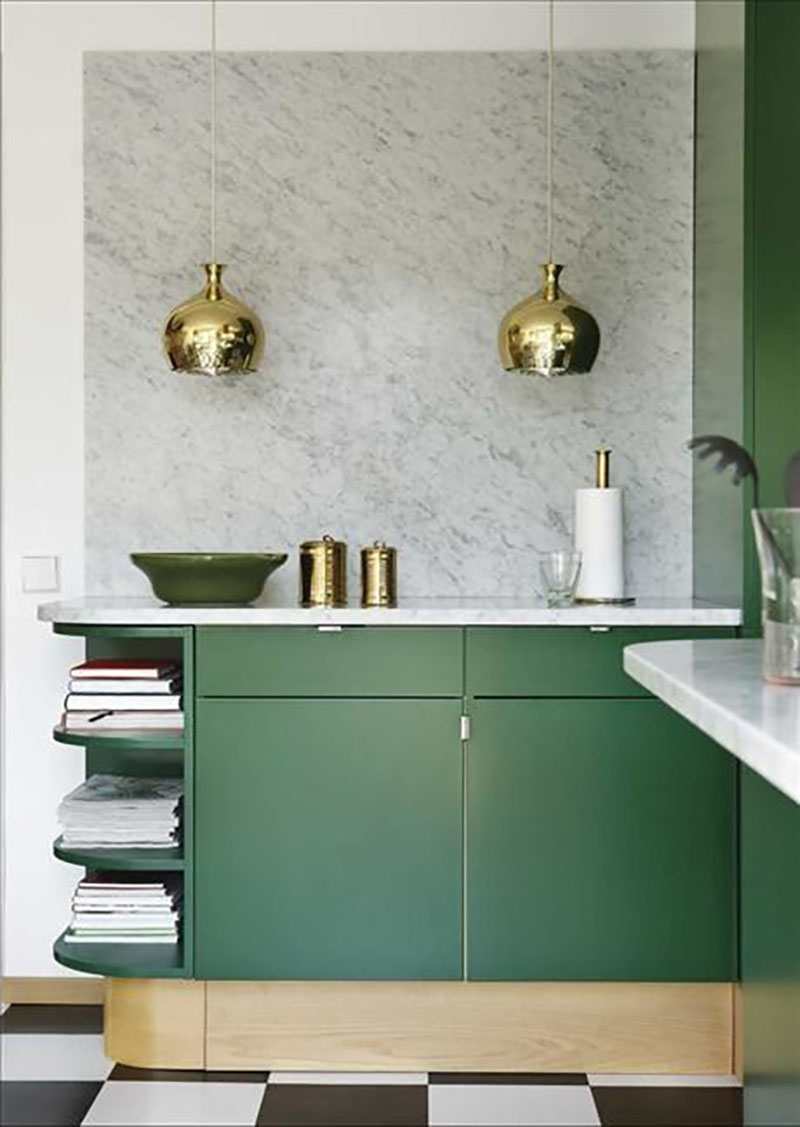 Source: cocolapinedesign.com
An evolution of the trend over 2017 has been the emergence of a new kind of matt and neutral green. This is a half way point between the deep drama of emerald velvets and the bright, vibrancy of Pantone's 'Greenery', but still more of a statement than the ever popular subtle sage. These shades work to incorporate green for those more comfortable with the usual lighter neutral palette of grey and white.
The use of the more neutral shades also prepare an ideal backdrop for the popular 'outside in' trend that has seen an increase of botanicals in the home. Green provides a less stark backdrop than the brilliant white seen trending through spring and summer, but allows the plants to remain a feature.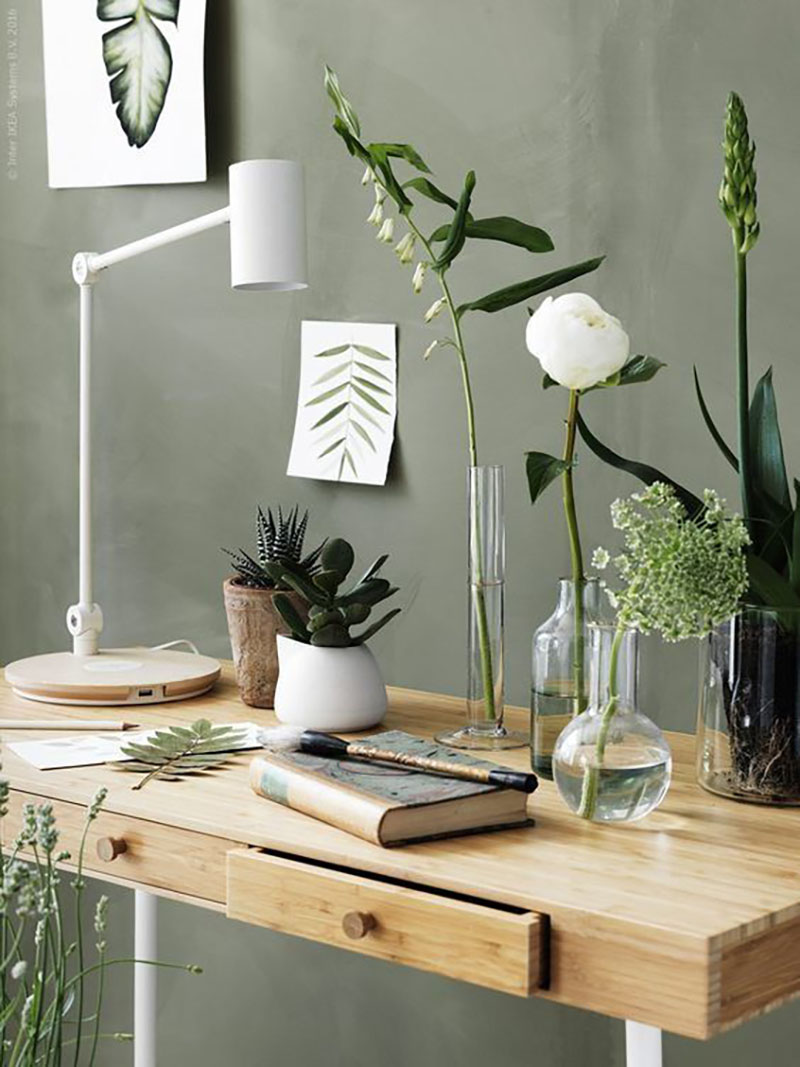 Source: Metromode.se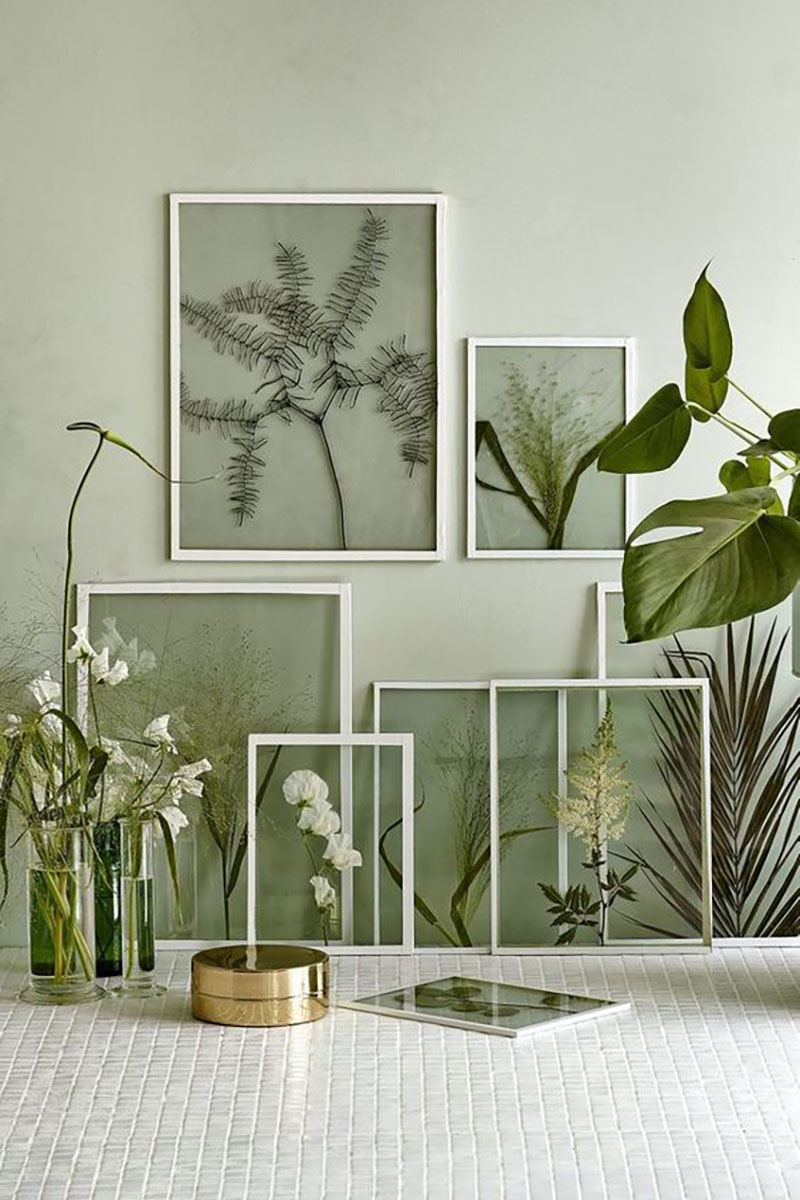 Source: FrenchyFancy.com
Gone are the early days of this trend where designers eased green into homes with the use of tropical prints. Although this still works, a new way to make a statement has emerged, and you still don't have to change the wall colour. Block-colour painted statement pieces are the way forward. These green furniture items create a colour scheme for the room and create a bold focus without having to get the decorators in.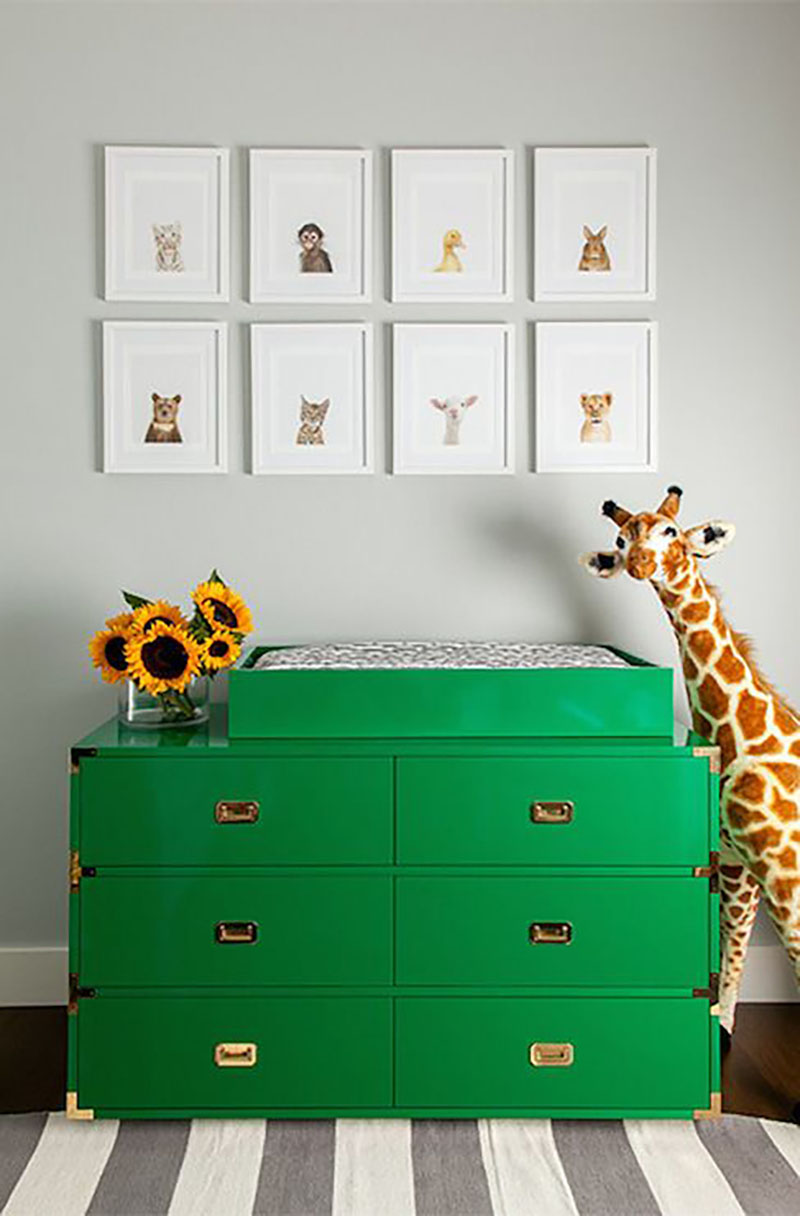 Source: decorpad.com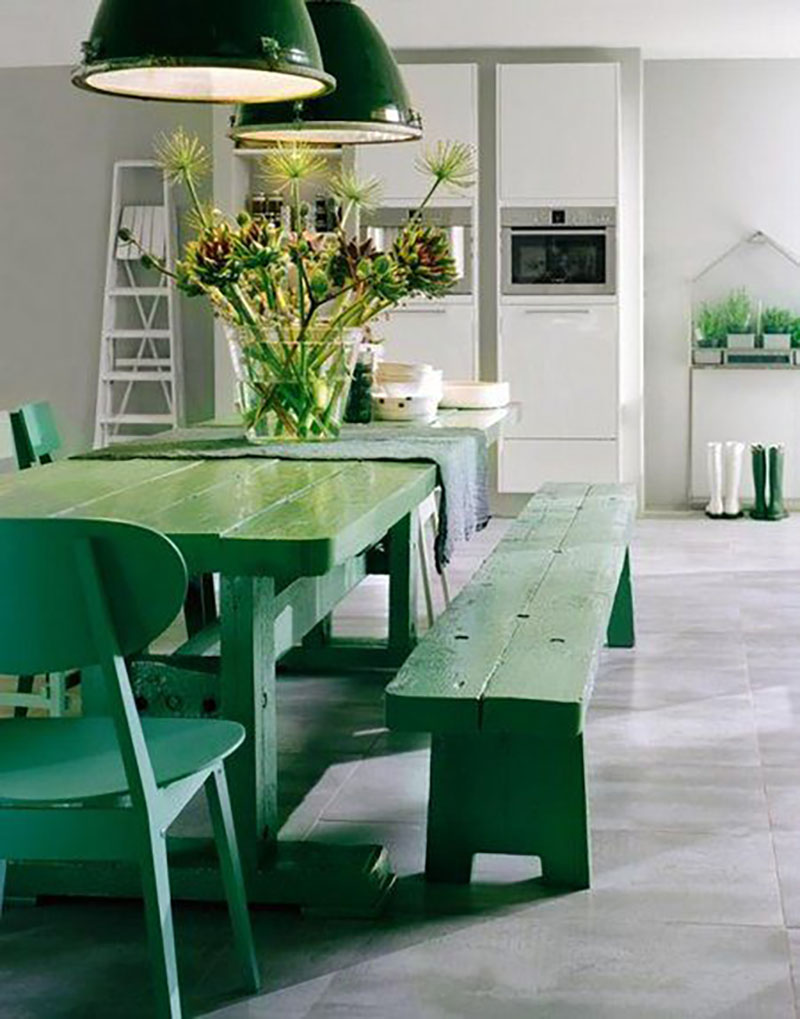 Source: Pinterest
Even easier than this, green makes a real statement through soft furnishings too. It was the injection of green velvet sofas that were one of the first trends to make an appearance, but you don't even have to invest in the big items to give your space this fresh lick of colour. Curtains, cushions and throws will bring real impact with solid colours working best.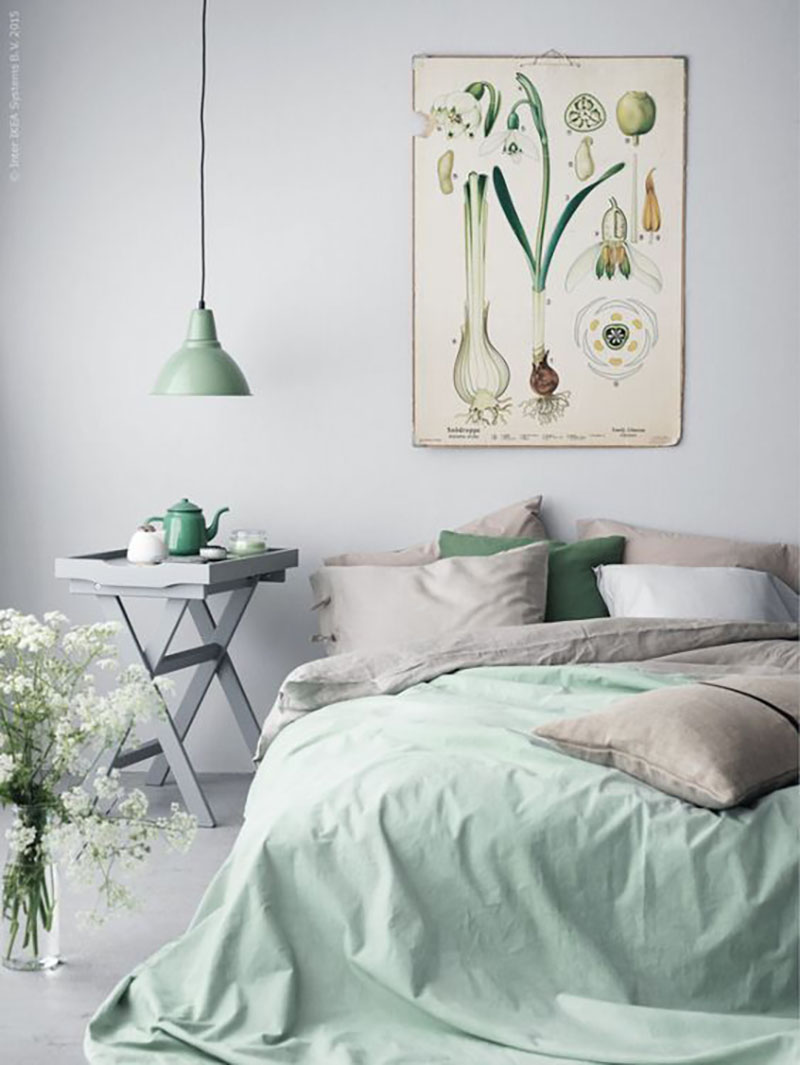 Source: homedesignideas.eu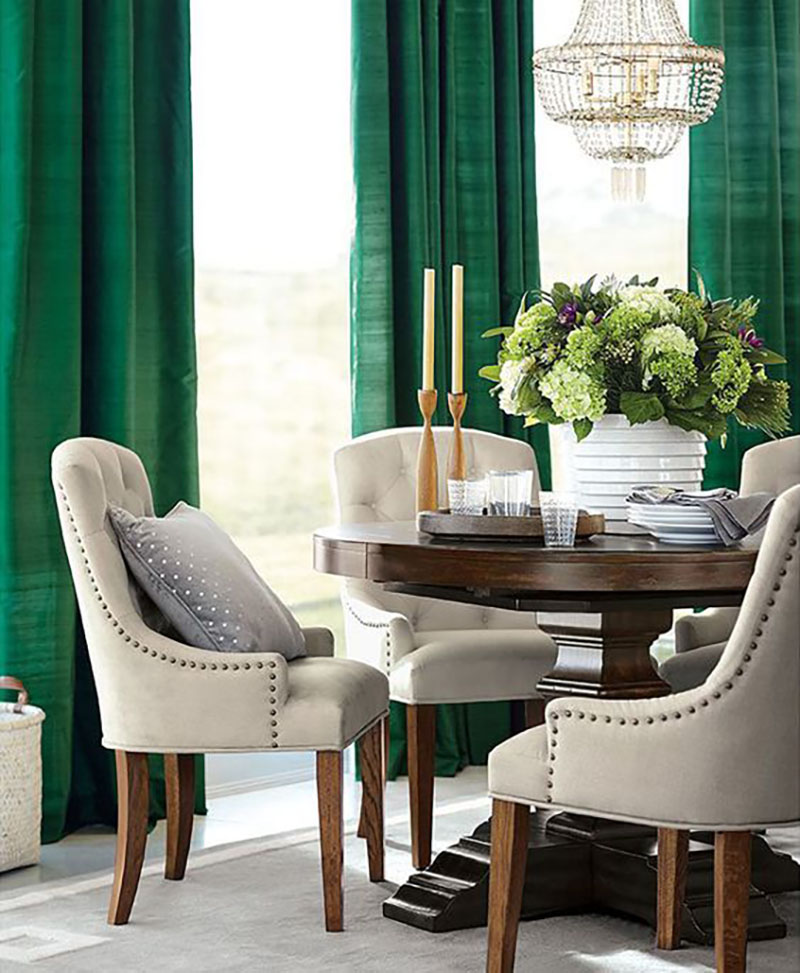 Source: Pottery Barn
As the obsession with colour, especially bold colour continues to grow in interior design trends, and evolutions of this colour are made for different seasons, it doesn't look like green is going anywhere for a while.
Thanks for reading!