Home décor trends don't set themselves. Or do they? As we discussed in our recent colour blog, home décor trends are no longer dictated by the trendsetters up in their crisp white cotton towers. The latest interior design trends are set by you! The latest social media algorithms pick up on every liked photo, pinned image and searched hashtag to compile a vision of what the year to come will look like in the world of design.
In order to ensure that you're bang-on trend as we go into the new year, we're sharing a great list of the most searched terms for home décor trends for 2021, as compiled by Roofing Megastore from Google Trends data.
The Top 15 UK Home Décor Trends Increasing in Popularity for 2021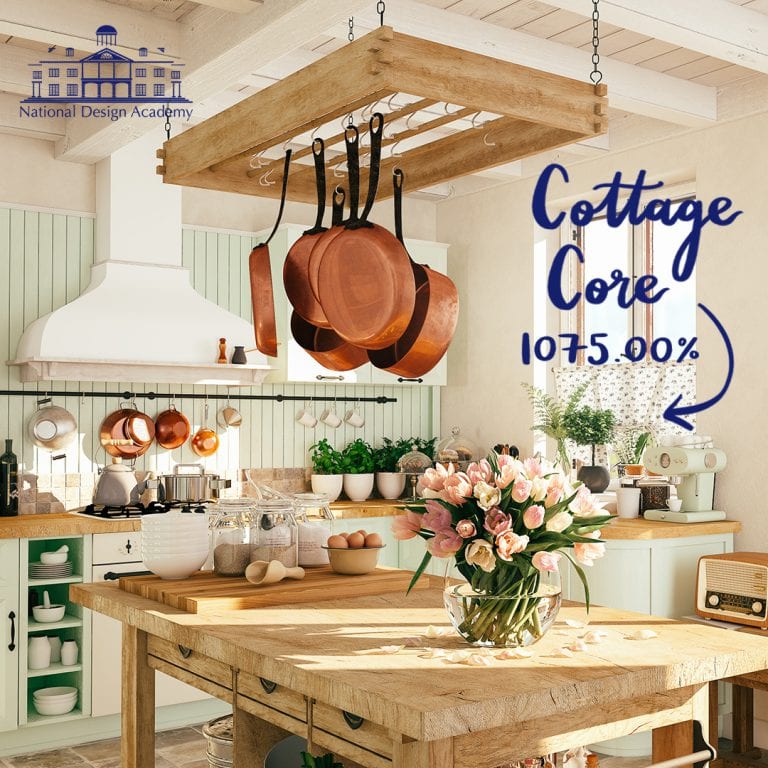 Cottagecore has been so popular a search term with Generation Z that it now appears in the dictionary, unsurprisingly, with 'snowflake' as an additional reference. To give you an idea of the ideals of this trend, it's defined by the Urban Dictionary as:
someone who's style/aesthetic is like snow whites. u love to pick flowers and stroll through quiet meadows. and baking treats and wearing blousy dresses and shirts. you're very kind hearted and you're super sweet.
Despite being hijacked by super-cute girls in Laura Ashley prints and smart young wood-whittling chaps on TikTok, Cottagecore is actually a throwback to the analogue age. We're back to Little House on the Prairie. Think The Secret Garden, The Moomins, The Animals of Farthing Wood, anything which makes you all warm and fuzzy inside! Despite it sounding about as 1970s as you can get, apparently Cottagecore has a Nintendo game to thank for its loyal following – Animal Crossing, which kept many of Generation Z enthralled for hours at a time.  
The global pandemic was the perfect time to embrace Cottagecore aesthetics. It's about creating a cosy, handmade home. Working with natural materials, colours and themes in a slightly twee way. It's like the sweet and innocent younger sister of Shabby Chic. Although Cottagecore has been linked to some unfavourable political stances, it is in essence the rejection of modernity and of busy modern living.
Tips for nailing the Cottagecore Home Décor Trend:
Don't over-chintz. Less is more. Think Laura Ashley Rosebud.
Don't fake it, make it! The key here is handmade and eclectic. Sewing skills are a must for anyone looking to truly master the Cottagecore look. Our Curtain Making & Soft Furnishings course will have you off to a flying start in no time!
Cottagecore is a great excuse to be as sustainable as possible. Reuse and recycle where possible. Trawl eBay for vintage treasures or Pinterest for upcycled ideas.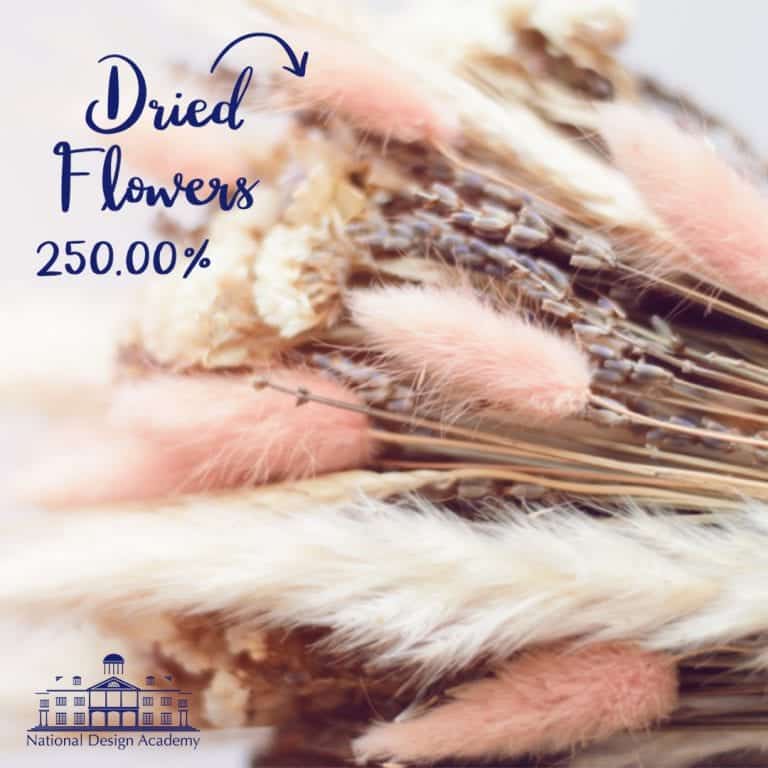 The second most searched home décor trend for 2021 is 'dried flowers'. It may not have the healthy happy vibes of the biophilic trend we looked at last week but it's a great way to bring a bit of the outdoors inside. And a lot less labour intensive!
Tips for working the dried flower trend:
Find the right receptacle. You'll want to pick something which works with both the flowers and the scheme. Most dried flowers have obviously lost their natural colour so look to replace it with something which reflects their natural state or makes a statement amongst your scheme.
Less is more. A few stems of the right dried flower or plant can be a statement, rather than arranging a large and complicated bouquet.
Wreaths aren't just for Christmas. They can be hung to wonderful effect at any time of year, inside or out.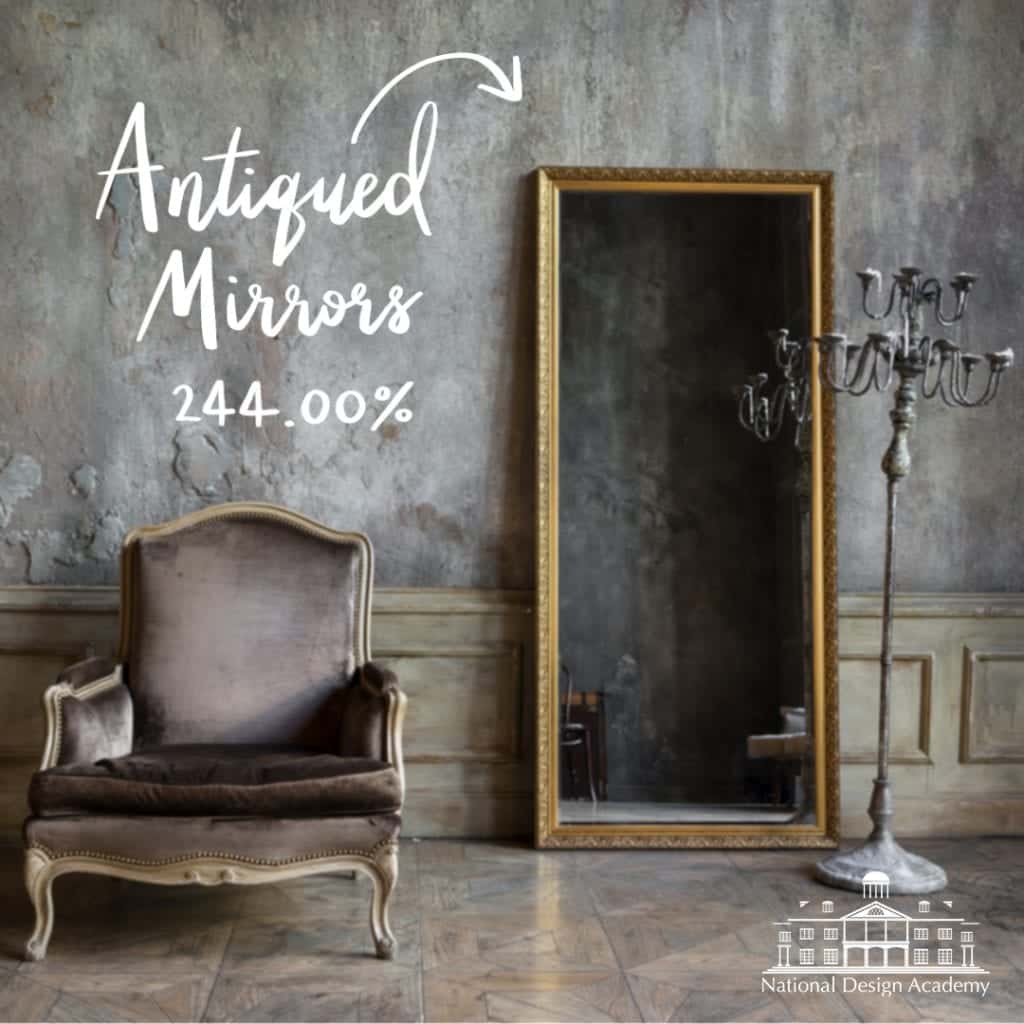 The third hottest home décor trend for 2021 (as searched by you) is 'antiqued mirrors'. In the last decade, people have favoured the modernist look over the more traditional mirror. Next year, we'll be replacing shiny new, luxe-looking glasses with vintage, antiqued mirrors. We're not just talking about the frames here. This home décor trend is more about the glass itself. Old mirrors lose their reflectiveness over time as the silver nitrate backing comes away from the glass. This can be due to moisture, heat or just time. Antiqued mirrors intentionally replicate this aging process to produce a smoked or mottled effect.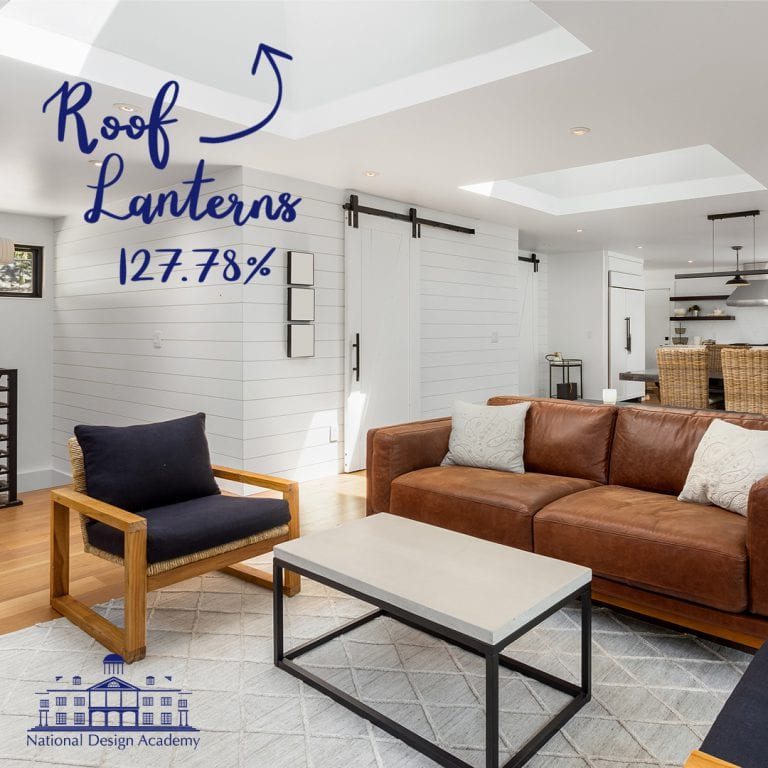 If you're thinking candlelit roof tops, you'd be wrong. Roof lanterns are similar to skylights but are fitted into a flat roof and extended outwards to make the most of the light available. They are generally fitted to a downstairs single-story extension to create a similar feel to an orangery or conservatory. This great guide from Camberley Glass tells you all you need to know about choosing a roof lantern.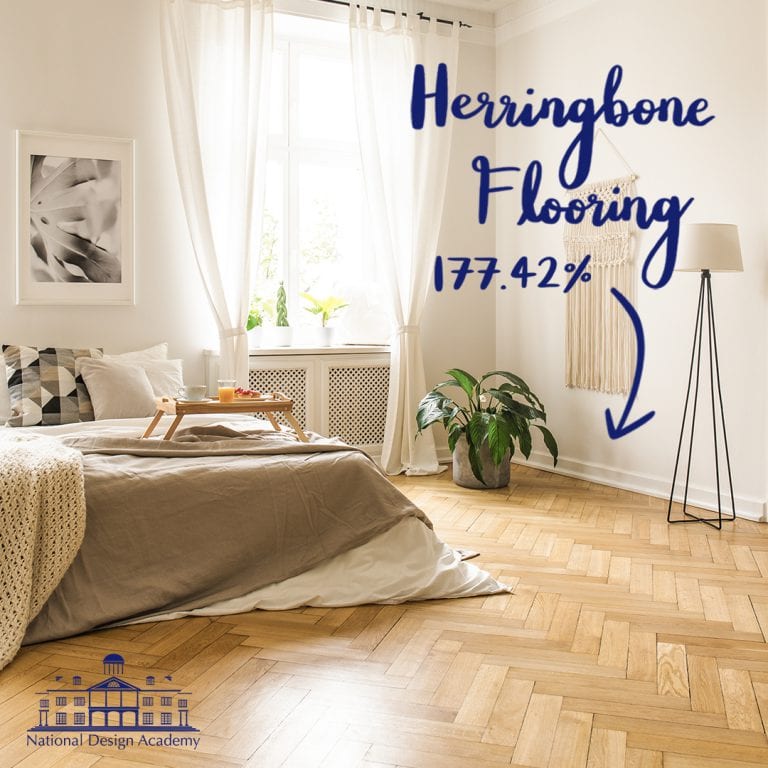 Herringbone Flooring: 177.42%
This home décor trend works perfectly with almost any interior design scheme. The natural colours and textures found in herringbone flooring enhance any neutral and natural scheme such as Biophilic and Skandi but can also work well in heritage properties.
Also known as parquet or block flooring, herringbone flooring is now available in click-type systems which make laying them less hassle. Engineered woods also make herringbone floors more cost effective.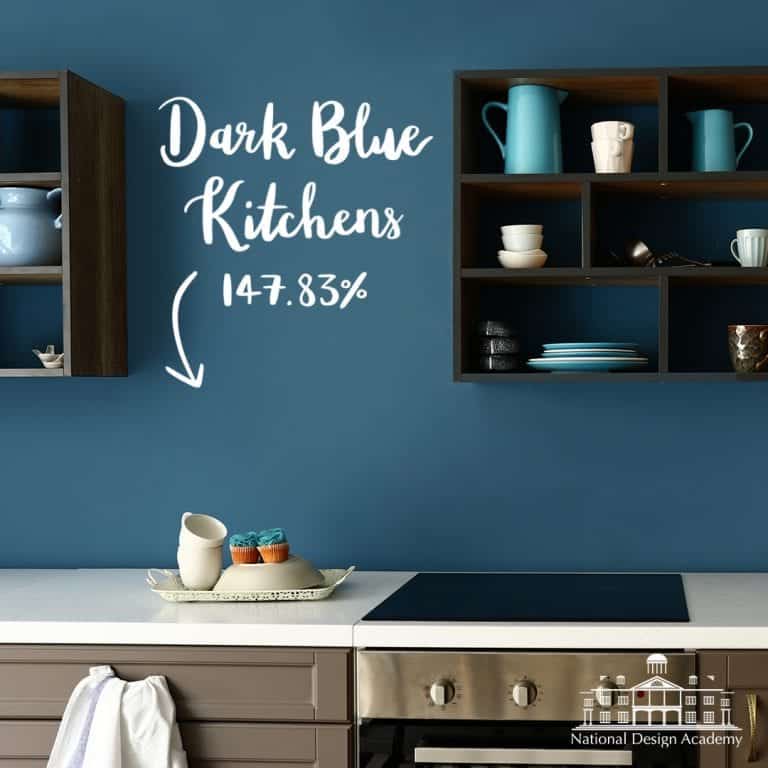 Dark Blue Kitchens: 147.83%
Kitchen spaces are traditionally bright and cheerful zones in a house. The latest home décor trend for kitchens favours a more cosy and moody atmosphere. Dark blue kitchens seem to be a popular choice for 2021, with a 148% increase in searches.
The best place to research this dynamic and powerful interior design trend is over on Pinterest.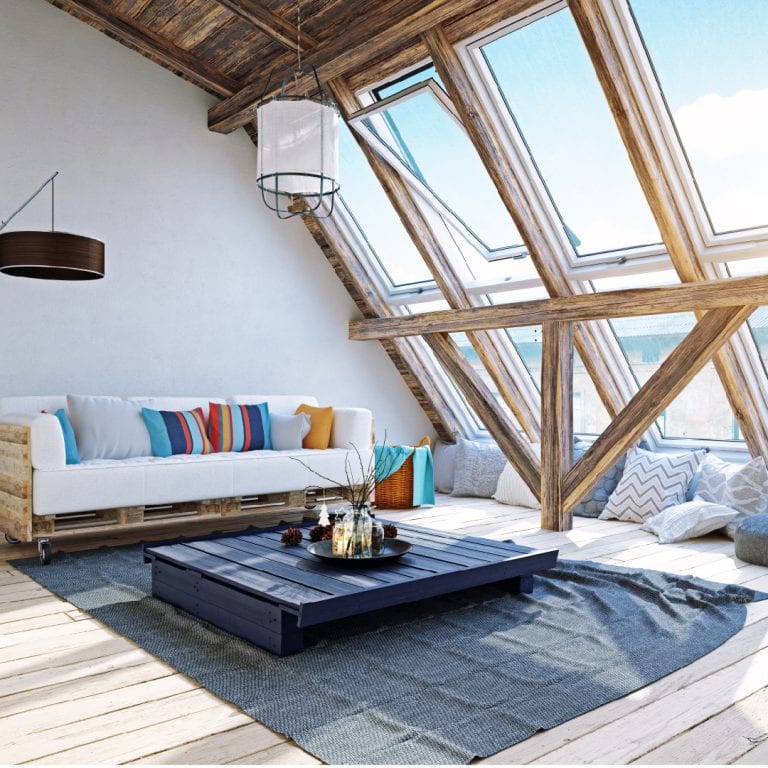 Similar to the previously covered 'Roof Lanterns' – roof windows or skylights are seeing an upsurge in popularity. Many of us have spend the Covid-crisis focussing our energies on home improvements and many a roof window has been fitted to increase the light in kitchens, bathrooms and bedrooms.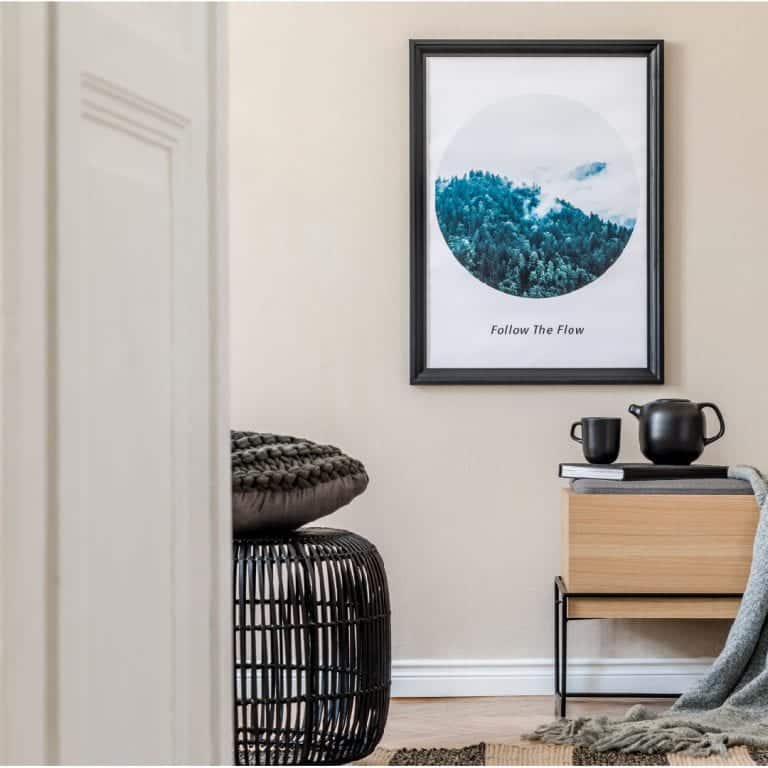 A blend of the enduring Scandi interior design trend and Japanese aesthetics, Japandi is sometimes also called 'Scandanese' or 'Japanordic'. The results of combining the cosy and comforting Scandi principles with the more clinical Wabi-Sabi are relaxing spaces where mental and physical wellbeing are at the forefront.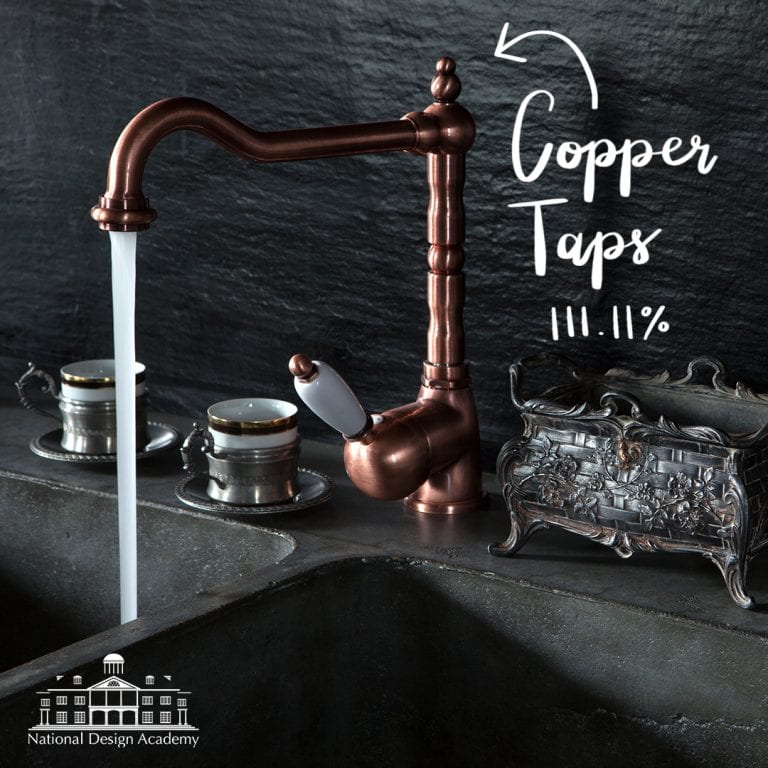 Copper accessories have been a mainstream interior design trend for some time now. With the rising popularity of darker, cosy schemes for kitchens and bathrooms, it's no surprise that the search volumes for copper hardware have increased by over 100%. Teamed with dusky pinks or deep heritage hues, copper adds a luxurious glamour to the traditional tap.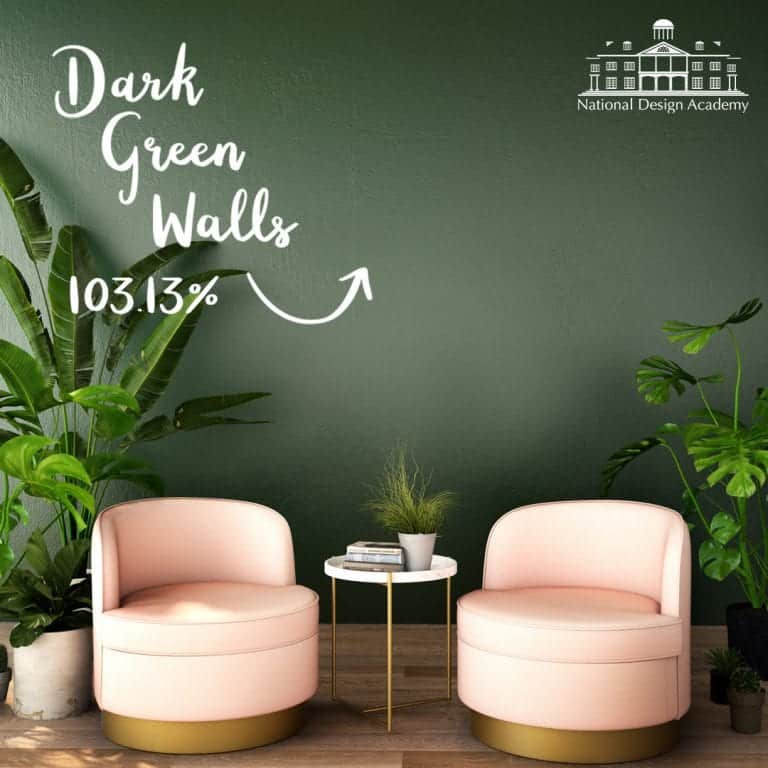 Dark Green Walls: 113.13%
If you don't know by now that darker colour schemes will be a prevailing interior trend in 2021, you haven't been listening! Dark green walls have been googled 103% more in recent months thanks to a surging popularity for cosy and comforting, natural schemes. This also plays well with the biophilic home décor trend so team your dark green with plenty of plant life.
The UK Home Décor Trends Decreasing in Popularity Ahead of 2021
So those are the top 10 interior design trends for 2021, as searched for by you. But what's out-dated? Which trends should you steer clear of?
Chrome taps -46.48%
Retro style -27.03%
Mid-century furniture -26.00%
Industrial lighting -22.35%
Geometric patterns -21.05%
Gold taps -18.29%
Statement walls -15.00%
Pink walls -10.77%
Metro/ subway tiles -3.28%
Concrete flooring -2.67%
Have an Eye for Interior Design?
Why not turn it into a new career for the New Year? We offer a range of interior design courses suitable for all levels of learning. You can study at home, in our Nottingham or Dubai studios or fast-track your qualification online via Zoom!