With the winter blues and ongoing pandemic, let's face it, we could all do with a little cheer right now! Over the coming weeks we'll be sharing our favourite feelgood trends for Winter 2020-21.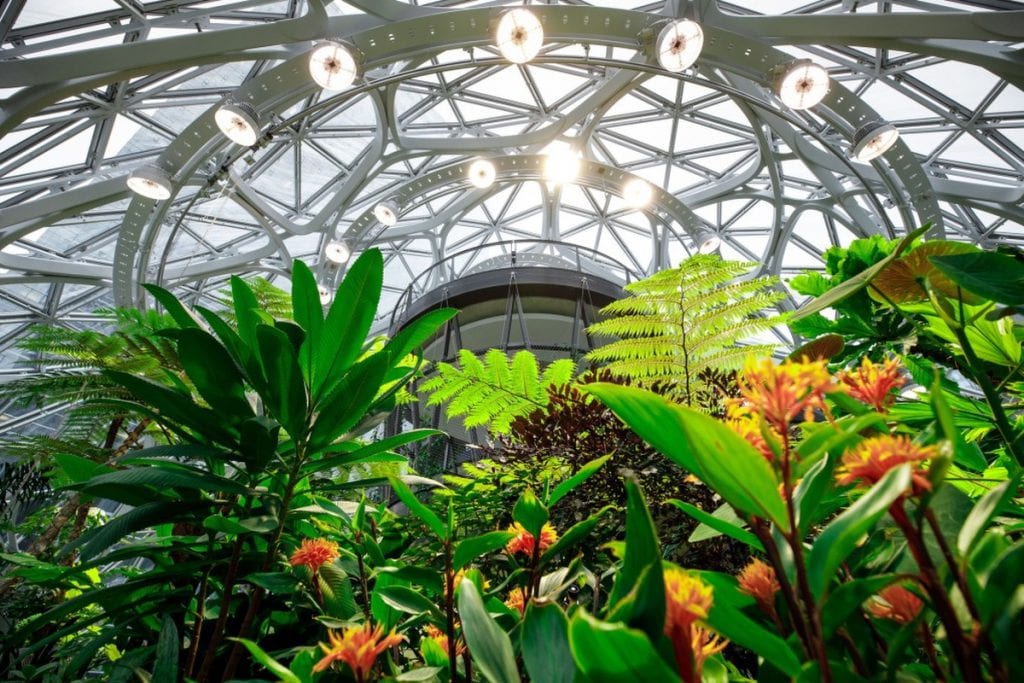 Even before the pandemic forced us to re-evaluate how we live our lives, interior design trends were heading in a more sustainable and natural direction. In a recent webinar hosted by Pantone,  new colour palettes were unveiled which would dominate different aspects of design this winter. All of the palettes were comforting and grounded in nature. As we all know, colour plays a huge part in how we feel about spaces. These colours evoked happy nostalgia, playfulness, hope and calm.
Here we look at an interior design trend which has become a huge hit in residential and commercial interior design thanks to its proven ability to improve our health and happiness!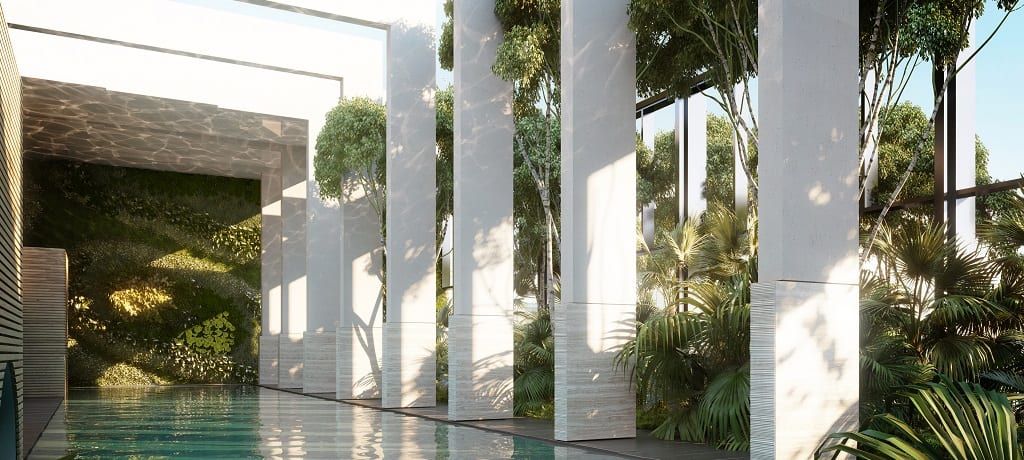 If ever there was an ethical and sustainable trend, it's Biophilic design. Biophilic design combines natural elements with the built environment, thereby improving our connection with nature in our day-to-day lives leading to improvements in our overall health and wellbeing. Sounds like a big claim but in 1984, research by Roger Ulrich concluded that patients in hospital recovered faster if they had a nature view rather than a brick wall. Biophilic design has also been said to increase productivity in a working environment, hence so many large conglomerations installing living walls in foyers and recreation areas.
Biophilic design is a sustainable design trend which has developed in response to our burgeoning cities and mass-urbanisation. The depressing concrete jungles built post-war are a far cry from the latest inner-city developments which provide city-dwellers with access to nature through clever architectural design. The benefit of biophilic design have a huge effect on both the aesthetics of a building and the general happiness and wellbeing of its inhabitants.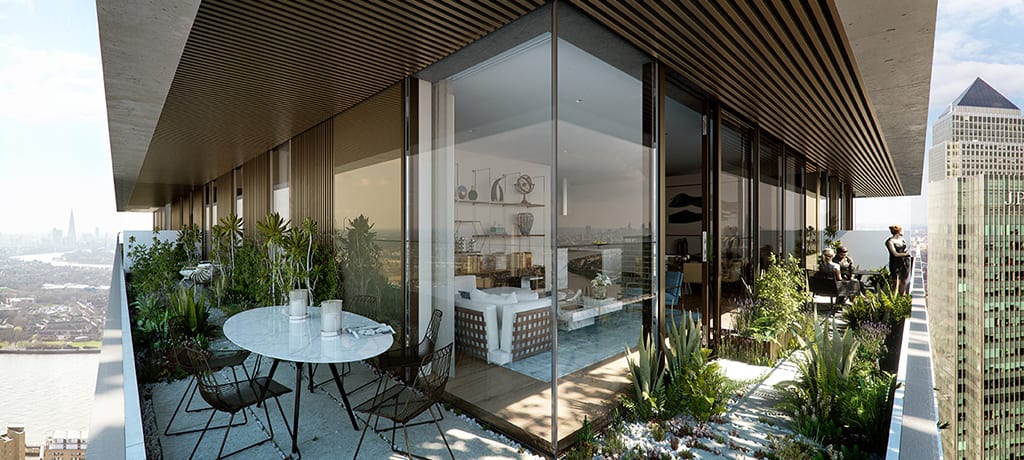 Biophilic Case Study: The Wardian
Many award-winning architectural design projects of late have incorporated biophilic principles. Wardian in London is residential apartment complex designed in collaboration between Ballymore and Glen Howells architects. More than a hundred different plant species were sourced from around the world giving the apartments and communal areas a tropical and invigorating feel. Wardian is named after the Wardian Case which was developed by Dr Nathanial Bagshaw Ward in the early 1800's. The forerunner of the terrarium, the Wardian Case was a glazed case used to propagate and transport plants. The architectural style of the Wardian building closely resembles the original case design, with large expanses of glass reflecting the plant life which is as integral to the building as the structural components.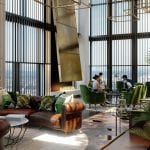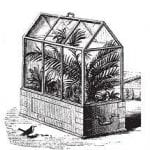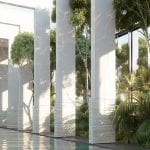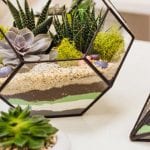 Biophilic Case Study: Seattle Spheres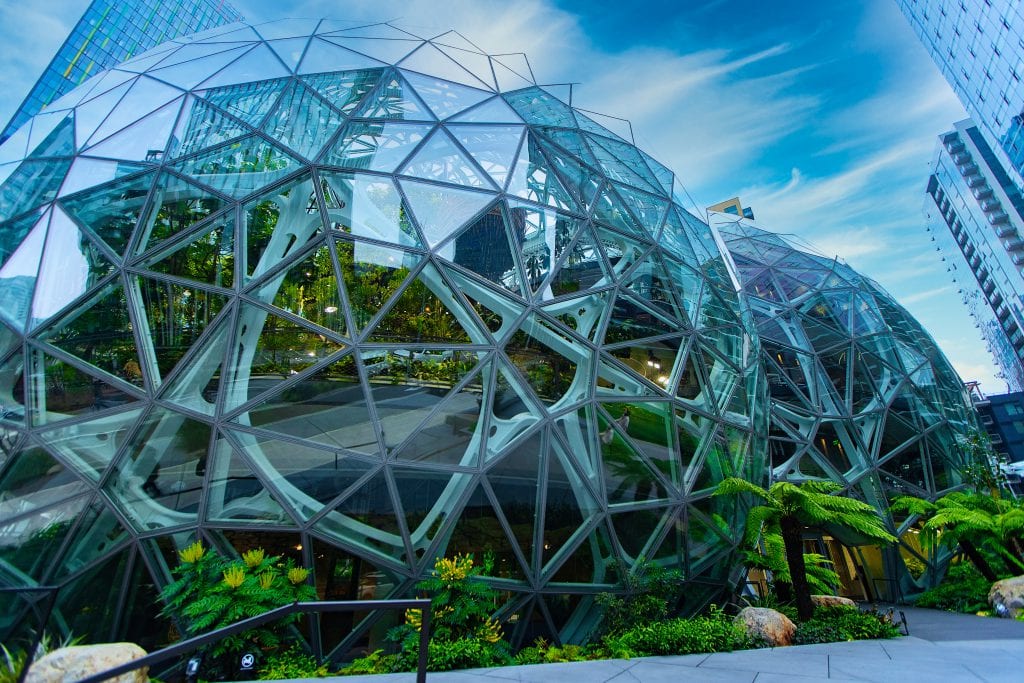 The Seattle Spheres are marketed as 'a place where employees can think and work differently surrounded by plants'. If that doesn't sound like the essence of a biophilic design project we have no idea what does! Headquarters to global ecommerce behemoth Amazon, and open to the public for tours, the Spheres contains 2643 panes of glass with a film interlayer which filters out unwanted infrared rays to create the ideal symbiotic relationship to house both people and plants. Yet, whilst in essence The Spheres is a biophilic design project, it required 620 tons of steel and 12 million pounds of concrete so it's perhaps not the most sustainable or carbon friendly building.
Despite this, the Spheres house over 40,000 individual plants and more than 300 plant species from more than 50 countries. It's one of the largest private botanical collections and a great example of using biophilic principles to enhance the working lives of Amazon employees.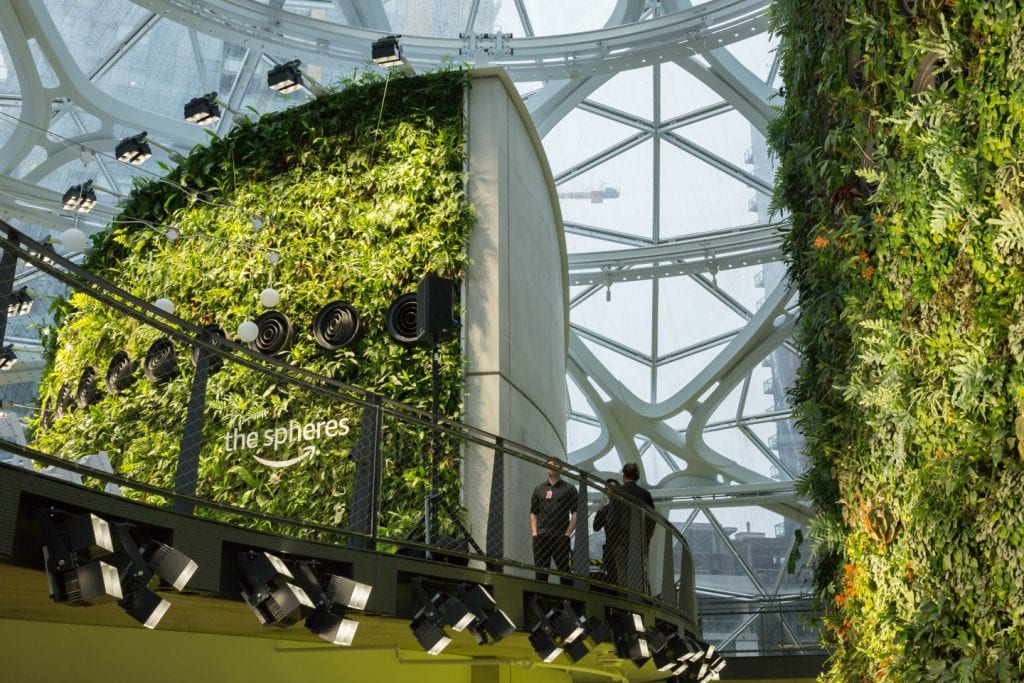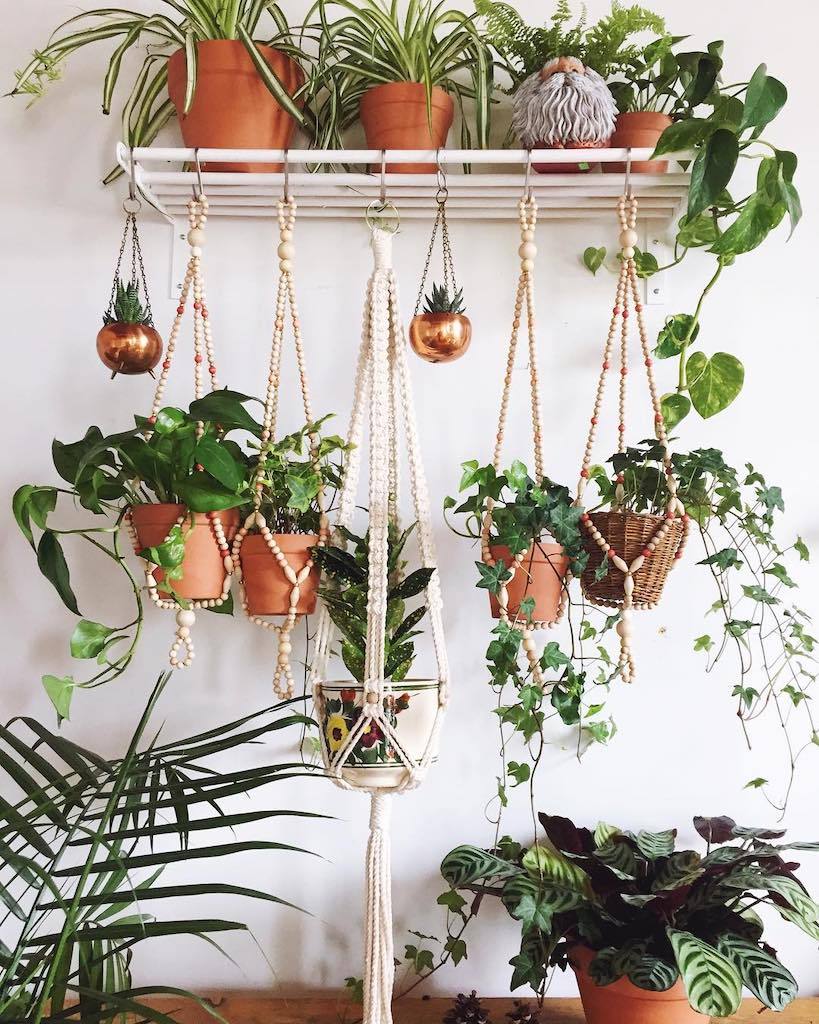 The knock-on effect of biophilic architecture has led to a whole new obsession for many an interior design enthusiast – another sustainable interior design trend – houseplants! Just put #plantshelfie into Instagram and you'll get millions of posts from all around the world of people decorating their homes with houseplants. This form of biophilic design literally breathes life into your home. Surrounding yourself with plants pumps additional oxygen into the air, purify the air of toxins and in some cases even kill pests.
The mental and physical health benefits of plant life are well-documented and it's actually a very cost effective and sustainable interior design trend which is easy to implement. When you look at most of the influencers working this trend, you'll notice that more often than not, their colour scheme is very neutral. Brilliant white and light natural colours make the perfect back drop to the array of colours found in even non-flowering houseplants.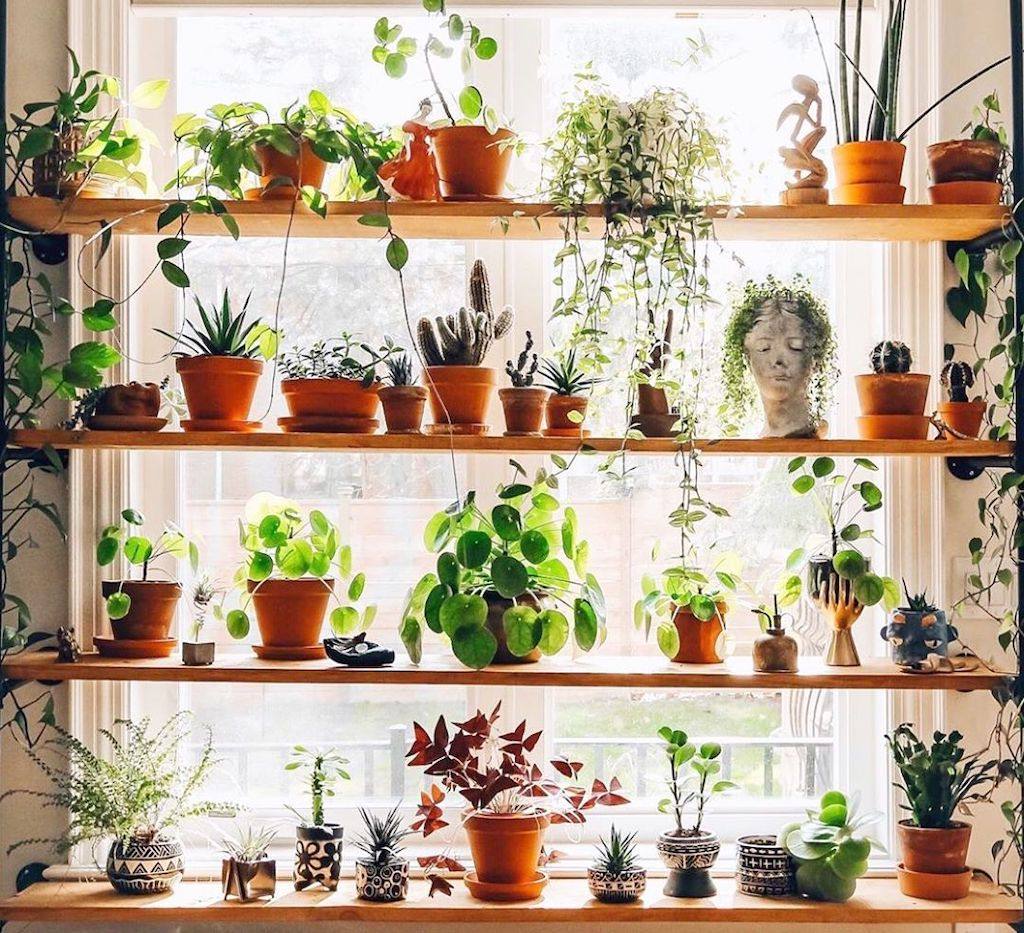 Biophilic Design Trend Winter 2020-2021:
For our colour palette, we've combined the traditional biophilic aesthetics – the green of plant life and the greys of urbanism. This gives the traditional white/green combination a little more warmth for winter.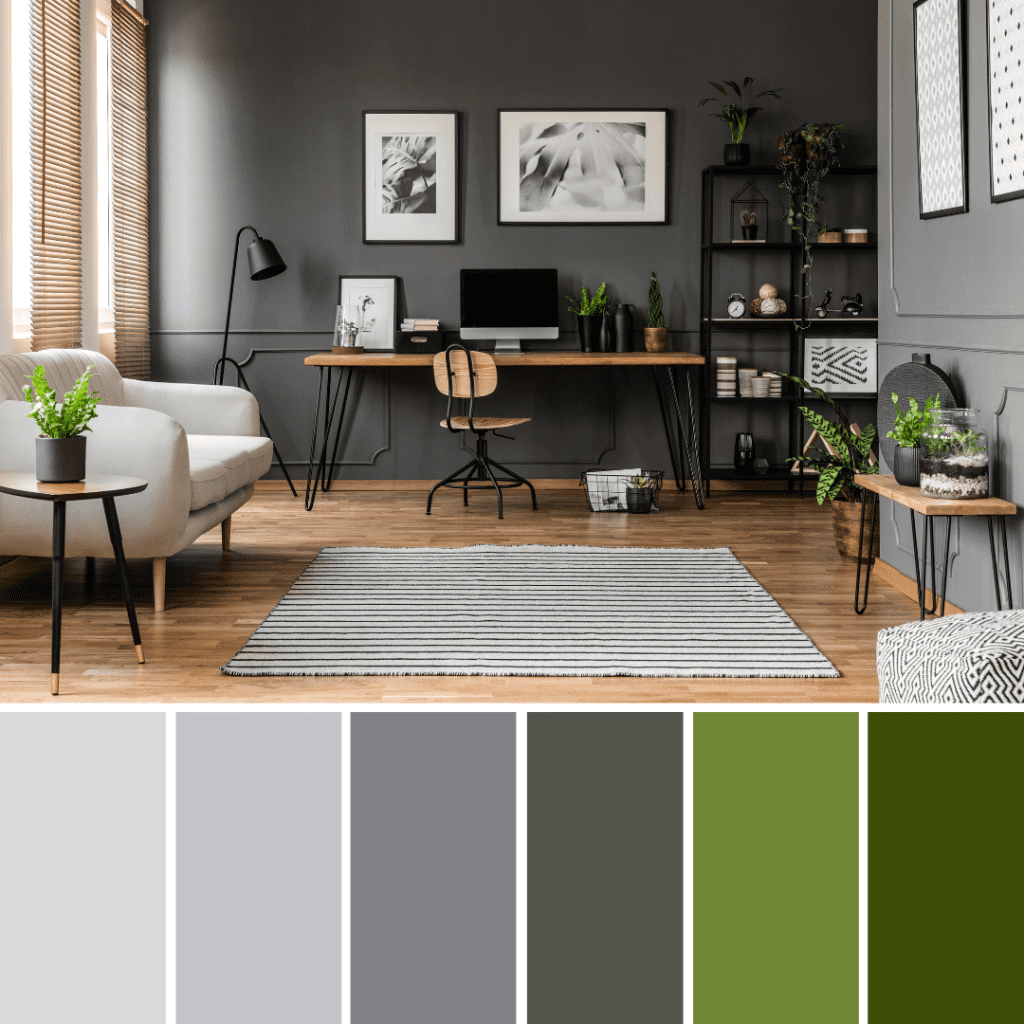 Get Closer to Nature
We offer specialist courses in Garden & Landscape Design and Design for Outdoor Living. Find out more.