Trend forecasting has historically been a mystical process, conjuring up images of Gitane smoking, black-clad Parisienne's huddled in a room to dictate what the masses would be wearing, buying for their home or even eating in two years to come. The age of fast fashion has changed all that and what was a well-oiled process, often planned years in advance, has now become a thriving fast-paced industry that can change from moment to moment.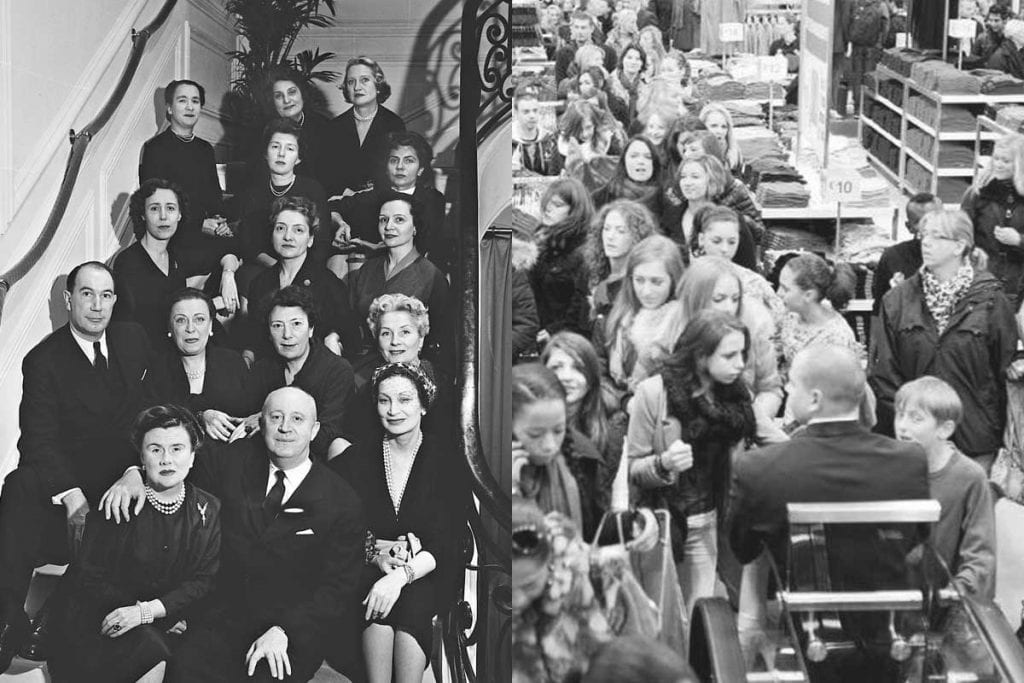 Perhaps most interestingly, trend forecasting has inherently been driven by the clairvoyant-like input of forecasters who look at socio-economic factors, historical context and political dynamics to decide on what will become the next prevailing 'big-thing'. One must wonder whether it's also been more of a self-fulfilling prophecy – the trends were dictated, rather than predicted. Social media and digital communication have taken a certain amount of power away from those in control and trend forecasting, placing the emphasis and influence in the hands of the consumer. The term 'trending' says it all – what we look at, share and create all now influence what becomes a trend and what dies a death. We sent tutor Amy to find out how colour trend forecasting has changed in the digital age.
Trend Forecasting – How to Stay Ahead as a Designer
As a designer, retailer or maker, your success lies in being able to spot and act on trends almost before they even emerge. Give the people what they want before they know they even know they want it! This may seem like an impossible task but the professionals have some new tools up their sleeves, which can give us an insight into the latest trends about to emerge.
This month we were lucky enough to attend a webinar to announce the partnership between Pantone, one of the leading authorities in colour, and Heuritech, a fashion technology company who specialise in social media artificial intelligence.   
This year, Pantone are using Heuritech technology to scan social media to identify up and coming colour trends, which feed into seasonal colour reports.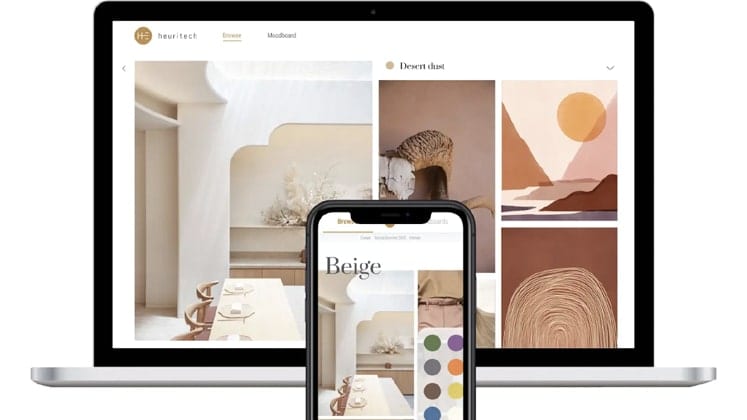 Colour Trend Forecasting Using AI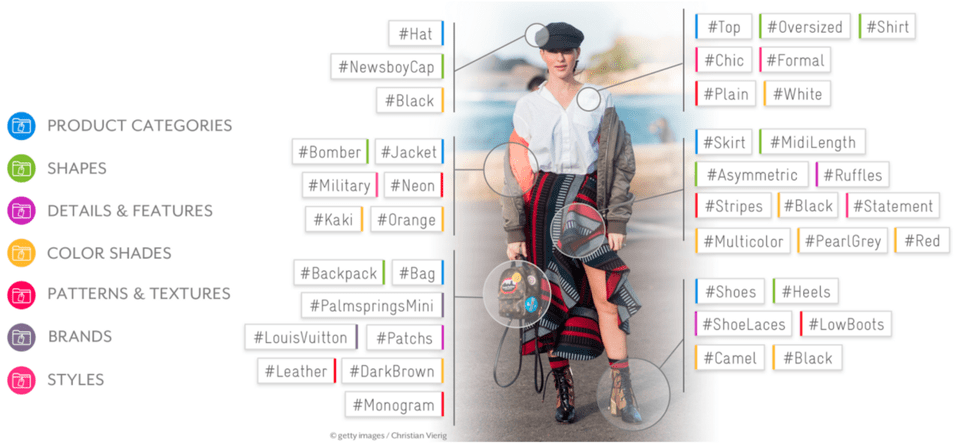 Research shows that, due to the rise of the Influencer, trends are often first seen on social media. 71% of consumer decisions are now said be influenced by social media and therefore this is an important consideration for brands worldwide. Using social media for trend forecasting is a tool that can offer a clear idea of where design might be heading. It also means that you need to act fast – miss a moment and you might see your competitors running away with your customers.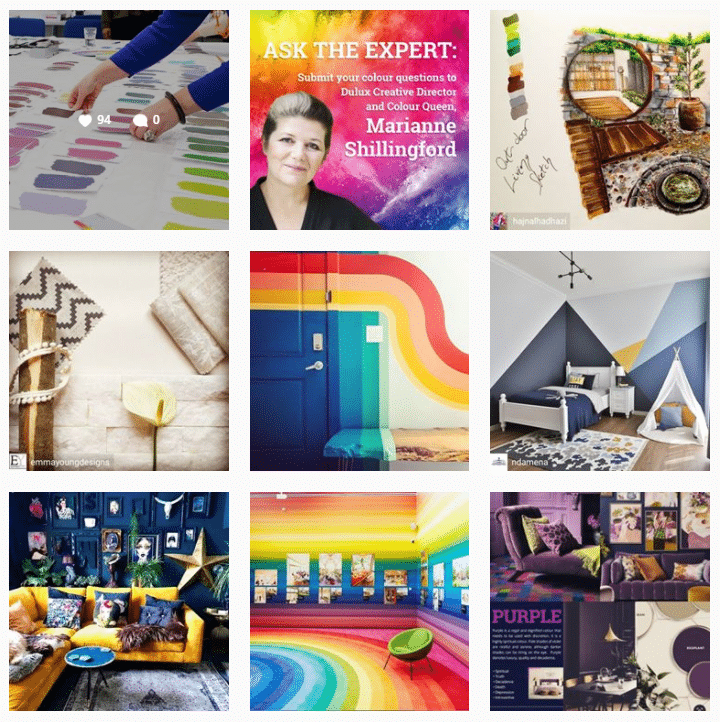 The journey starts with a team at Heuritech identifying a wide variety of social media accounts, predominantly Instagram, and selecting accounts based on a number of factors. These will include post reach, an individual's follower numbers and the type of user. Three types of users are identified, which ensures a broad demographic: these are 'Edgy', 'Trendy' and 'Consumer'. Those who are 'Edgy' are the trendsetters, the quirky, the cutting-edge consumers who do not follow, they lead. The 'Trendy' category is bang up to date with upcoming trends: those who identify what is going to be big and buy in before the general masses. Finally, the 'Consumer' buys into the biggest current trends once they are already mainstream. A trend should therefore be seen throughout the 3 in varying degrees.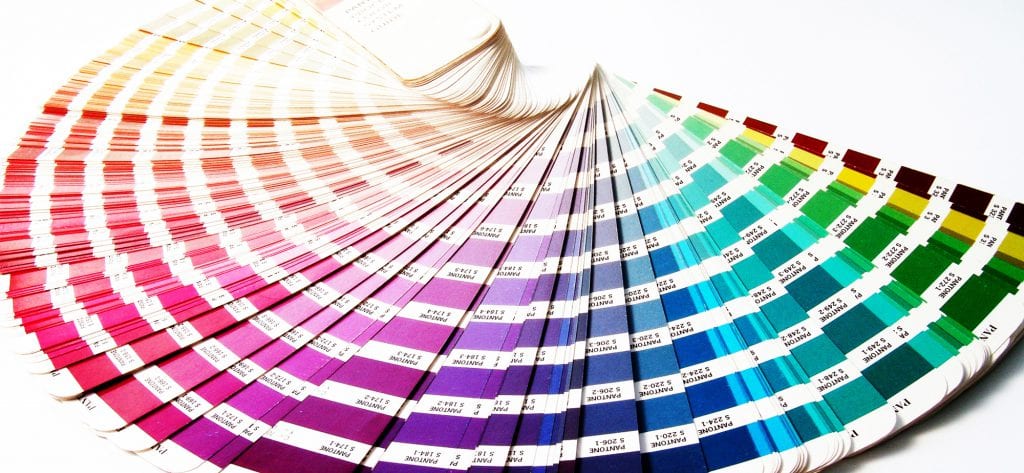 Once these accounts have been identified, the AI technology analyses the images posted and records the information. This means that as particular colours gain popularity, a report will be generated to highlight this. By automating the process, much more data can be analysed meaning better accuracy. Trend forecasting has never been more technical!
Once this information is collected and analysed, Instagram filters are removed, and popular colours are matched to the Pantone Colour Matching System. These colours then feed into the latest seasonal colour reports, and more importantly are shared with fashion houses, design organisations and manufacturers. All this happens before we even notice trends starting to emerge. All very futuristic!
Trend Followers or Trend Setters
Previously, trend forecasting involved analysing a whole range of data: culture, media, economics, political and social events and it was this that would determine the direction of design. This left some room for 1: human error, and 2: interpretation. There are dozens of trends shown at Fashion Week that never trickle down to the high street, just as there are interior trends predicted that fail to send us into a decorating frenzy. However new technology, such as Heuritech's, leaves much less room for error. Heuritech currently cite a 90% success rate, which will only improve as the technology does. With this in mind, are the days of the trend forecaster numbered? At the moment, is it unlikely as this technology can only do so much but, like so many other industries, automation is probably inevitable.
Hopefully, this makes it obvious who is now in control of setting trends – it's you! Whether 1960's décor sees a resurgence thanks to Netflix' latest show, or a global pandemic leads people to embrace bolder colours to cheer themselves up, you are now an Influencer, regardless of how many followers you have. Bear this in mind the next time you post your pics on social media!
Part Two of this blog will see us look at Pantone & Hueritech's colour trend predictions for 2021. We can catch up next year and see how close they were to the reality! Keep an eye on our social media channels for the next instalment.
Become a Professional Interior Designer
Has this inspired you to take your passion for interior design to the next level? Why not consider studying a professional Interior Design Diploma or Degree?