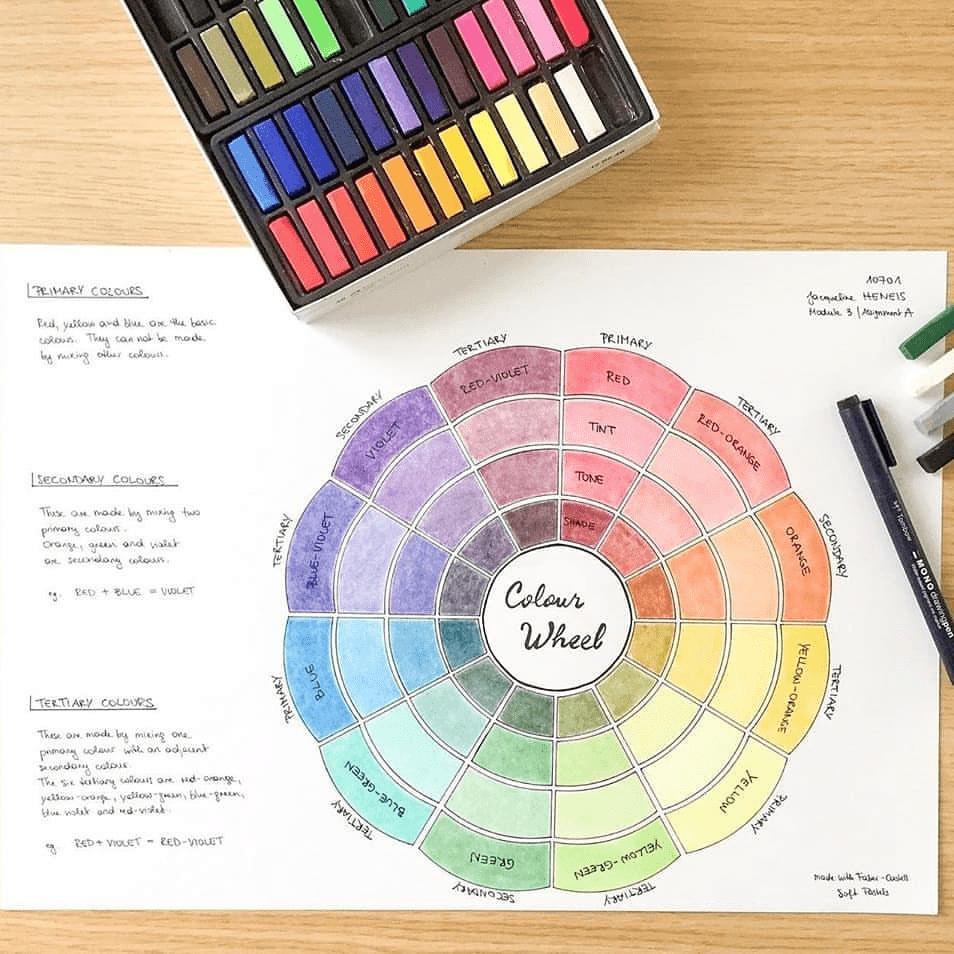 Colour plays a huge part in the success of any interior design scheme but how do you get it right? It's more than just picking colours you like. Colour also affects the way we feel and live in a space, so it requires careful consideration. Interior Design should be a reflection of personality, taste and character. It's subjective and very personal but there are some rules that can help you get it right every time! 
One of the first modules we teach on the NDA Professional Interior Design Diploma is 'Colour for Interior Design'. You'll learn about the historical context of colours and colour psychology as well as learning how to choose colour schemes which balance or enhance the other elements of your scheme. 
Whether you are designing for yourself, friends and family or a client, colour is a key element and this blog highlights some key principles for you to consider when making your colour choices. So, whether you consider yourself a bit of Minimalist and love a neutral palette, you're a fan of colourful Maximalism, or fall somewhere in between, these hints and tips will hopefully help you to use colour with confidence!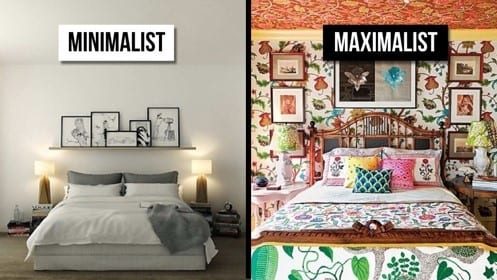 Get in Touch with Your Feelings
Firstly, consider the purpose of your room and how you want the room to feel! Do you want your room to feel light, open and airy, or warm, cosy and sanctuary-like?  Having an idea on the feel and atmosphere you want to create will help when deciding whether you choose colours that are either warm or cool. Colour psychology and associations to mood and feeling are also a great starting point if you are undecided of the colour and its various tones. 
Scroll through this gallery to see the basics of colour psychology.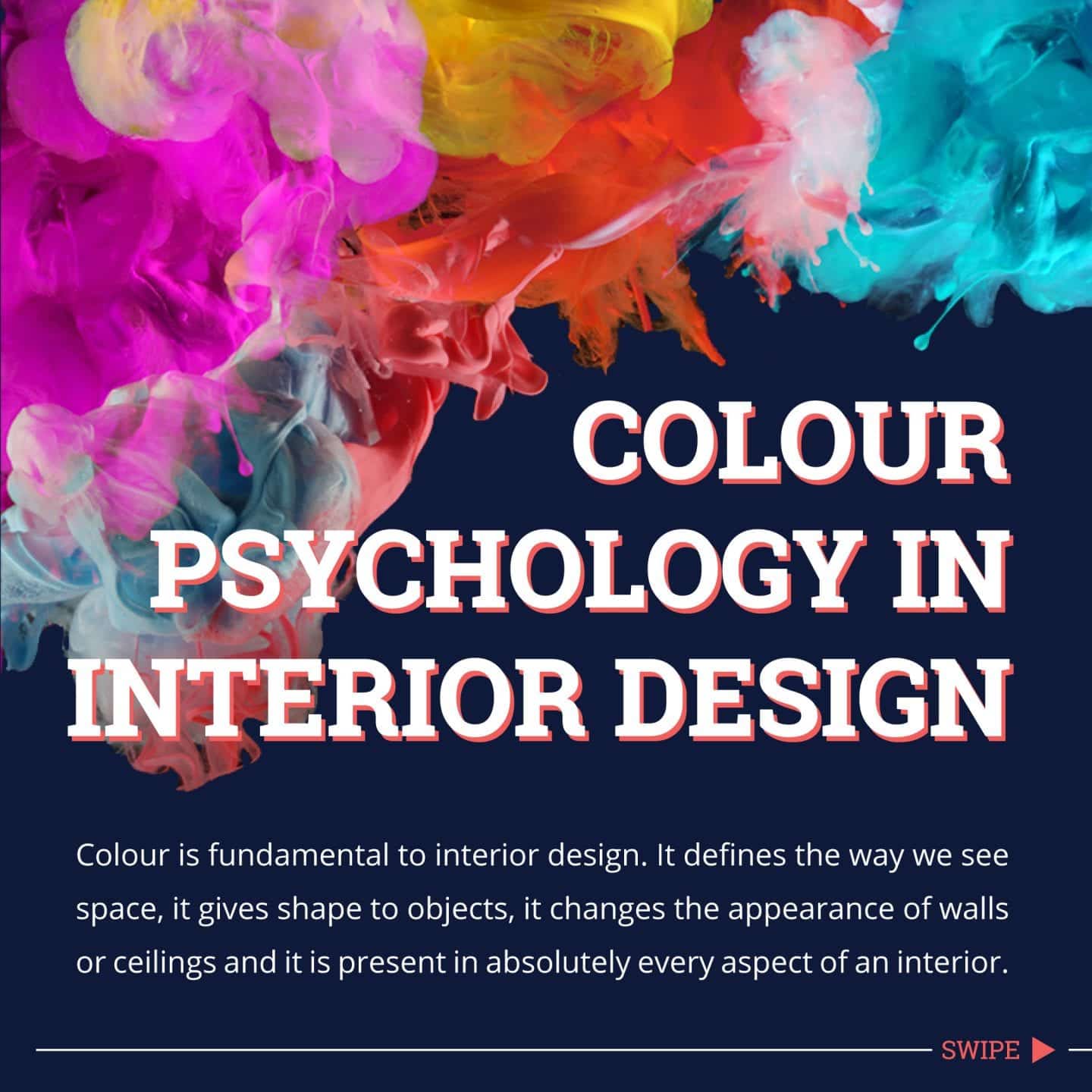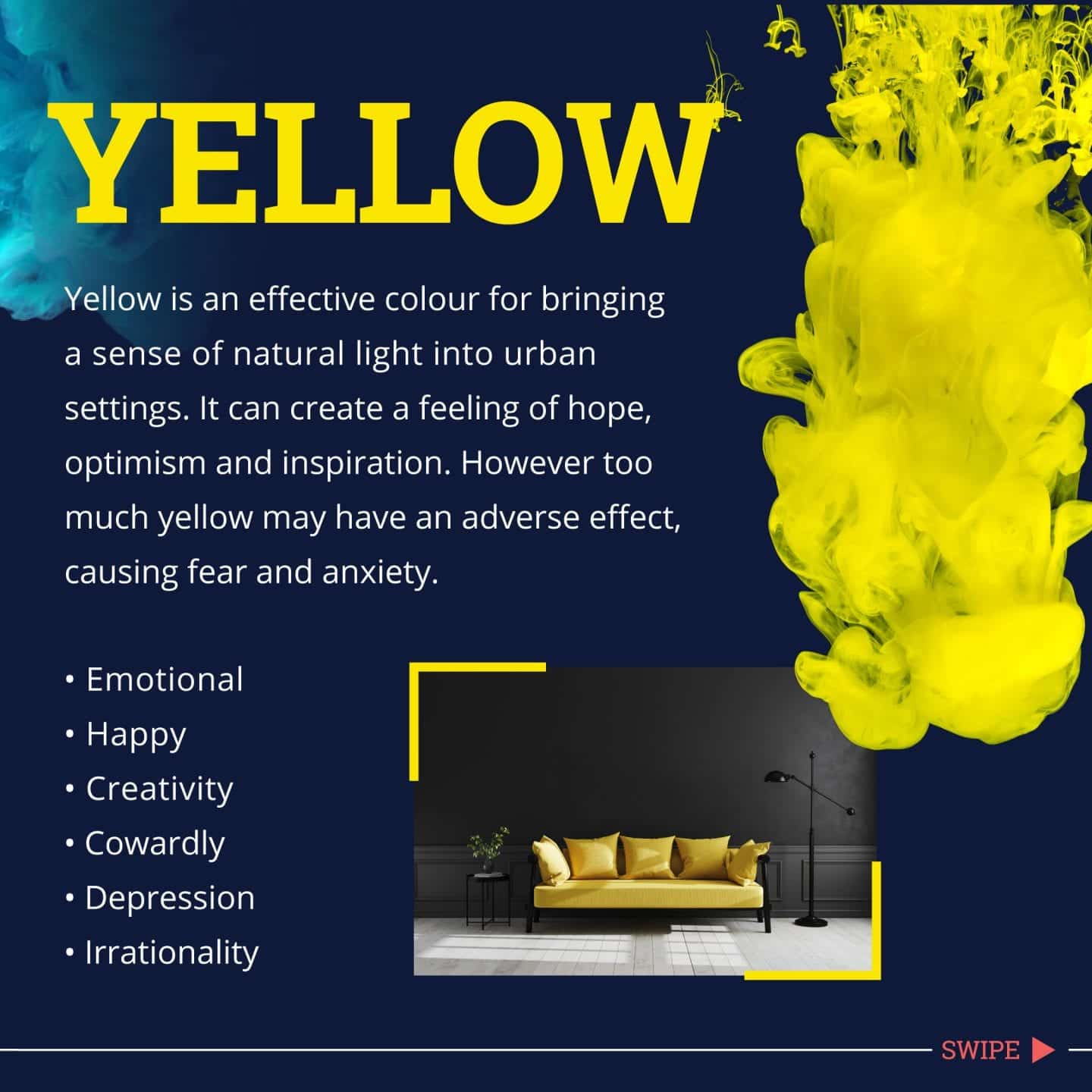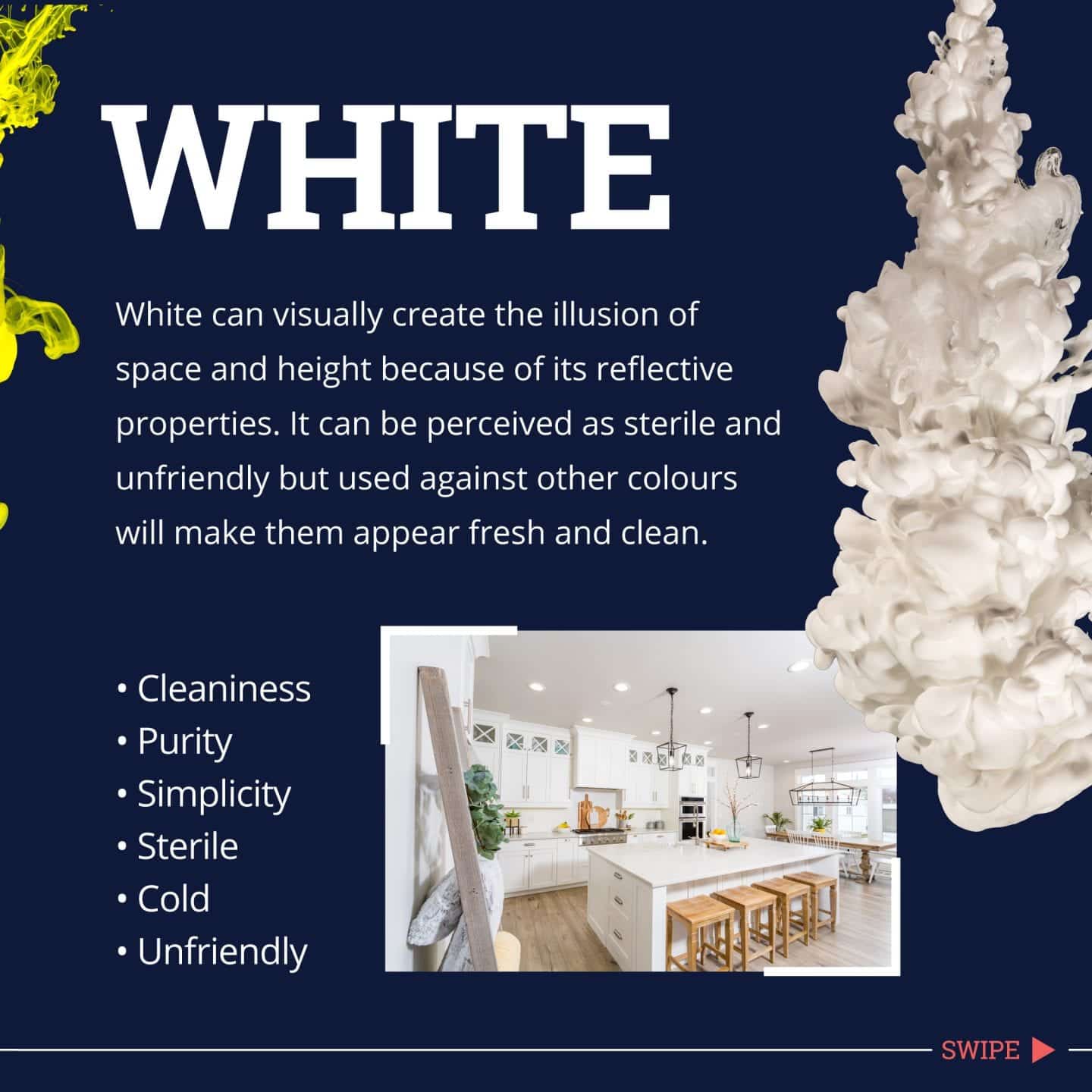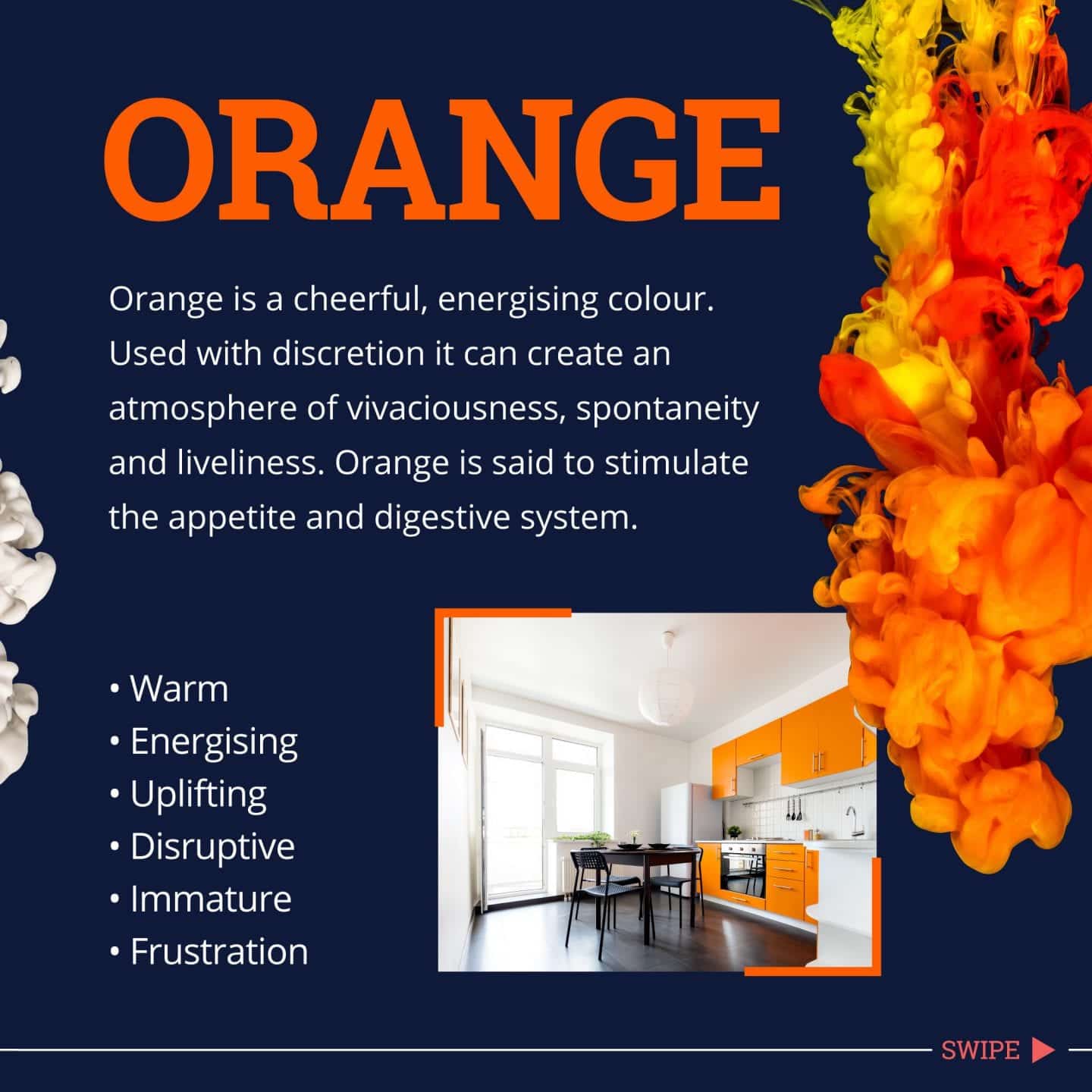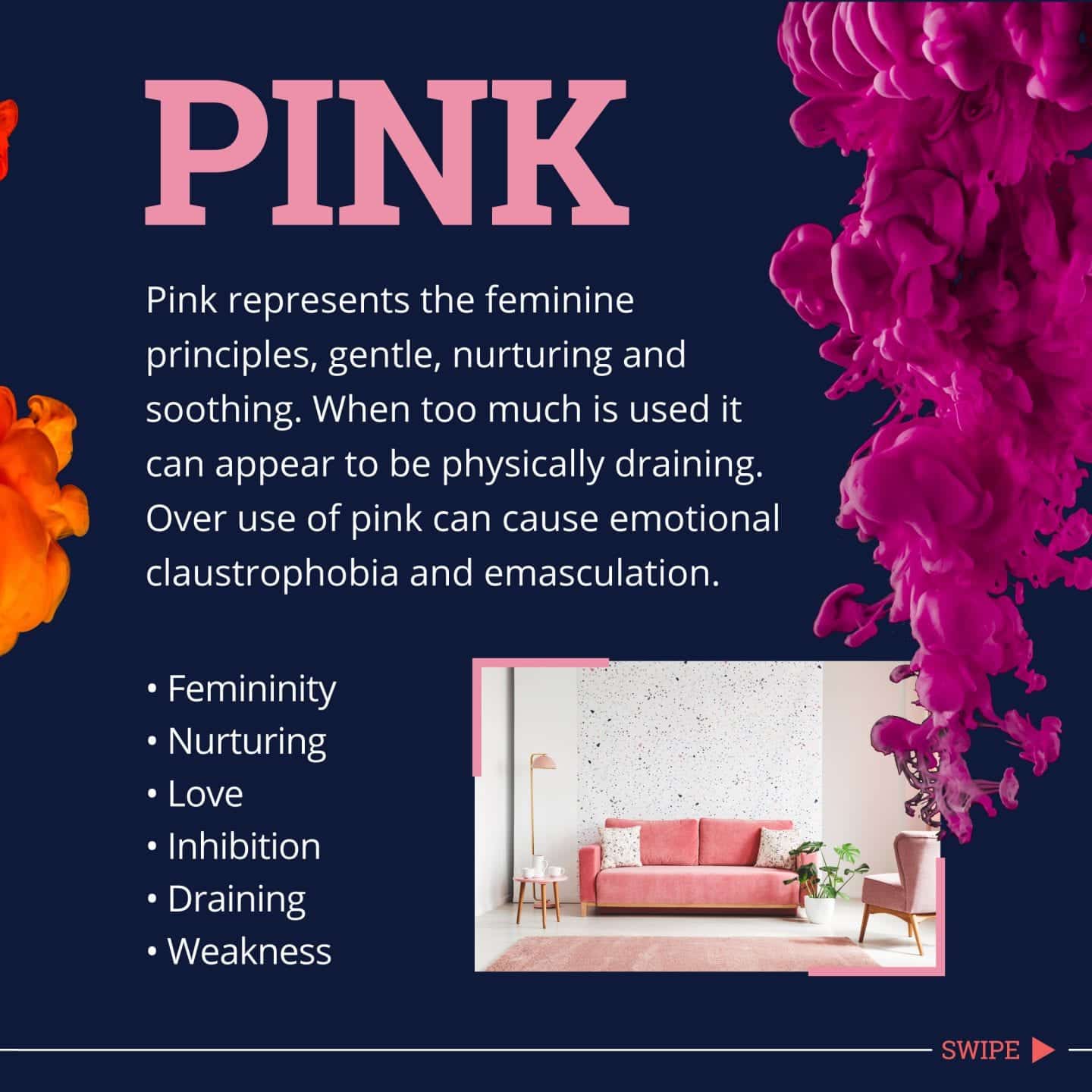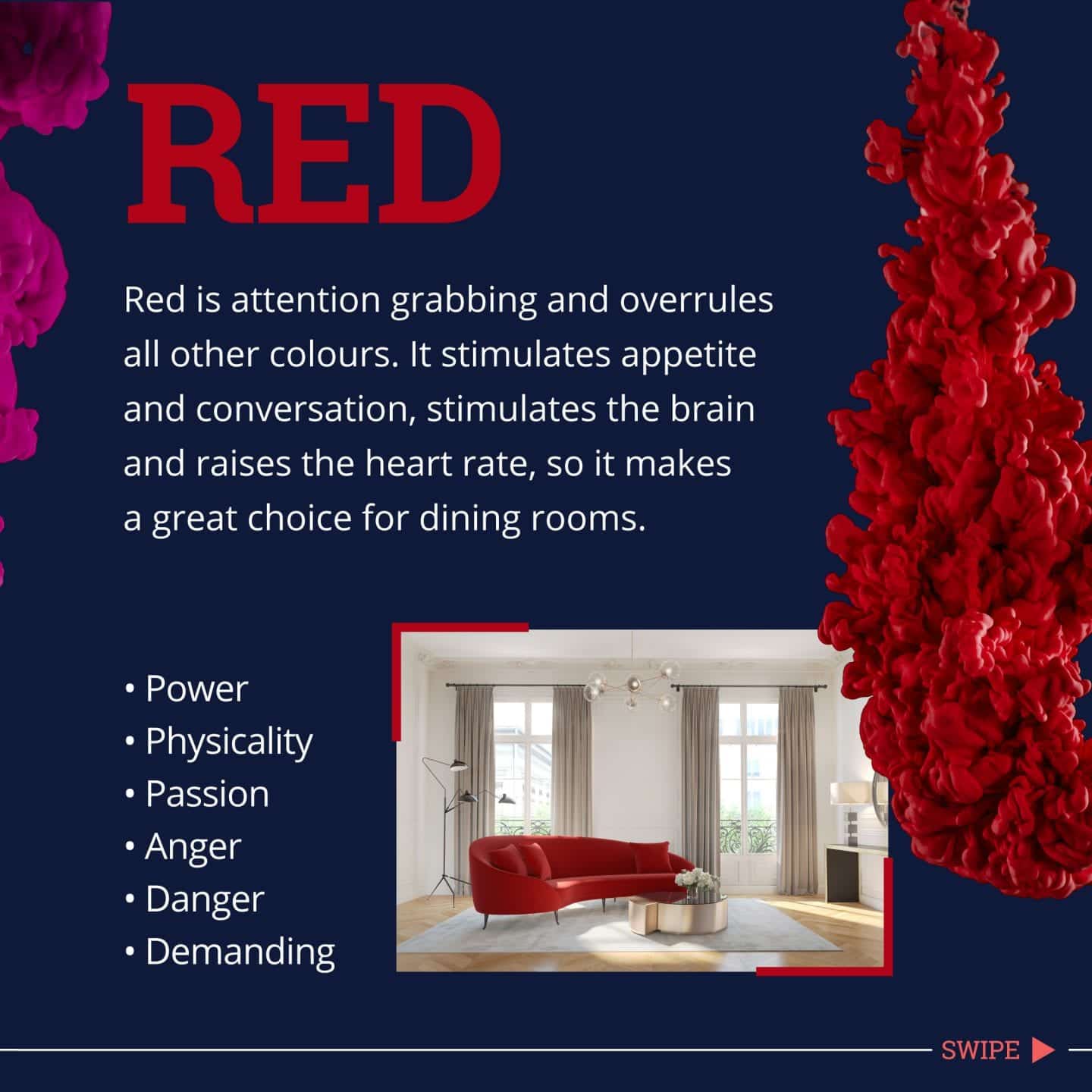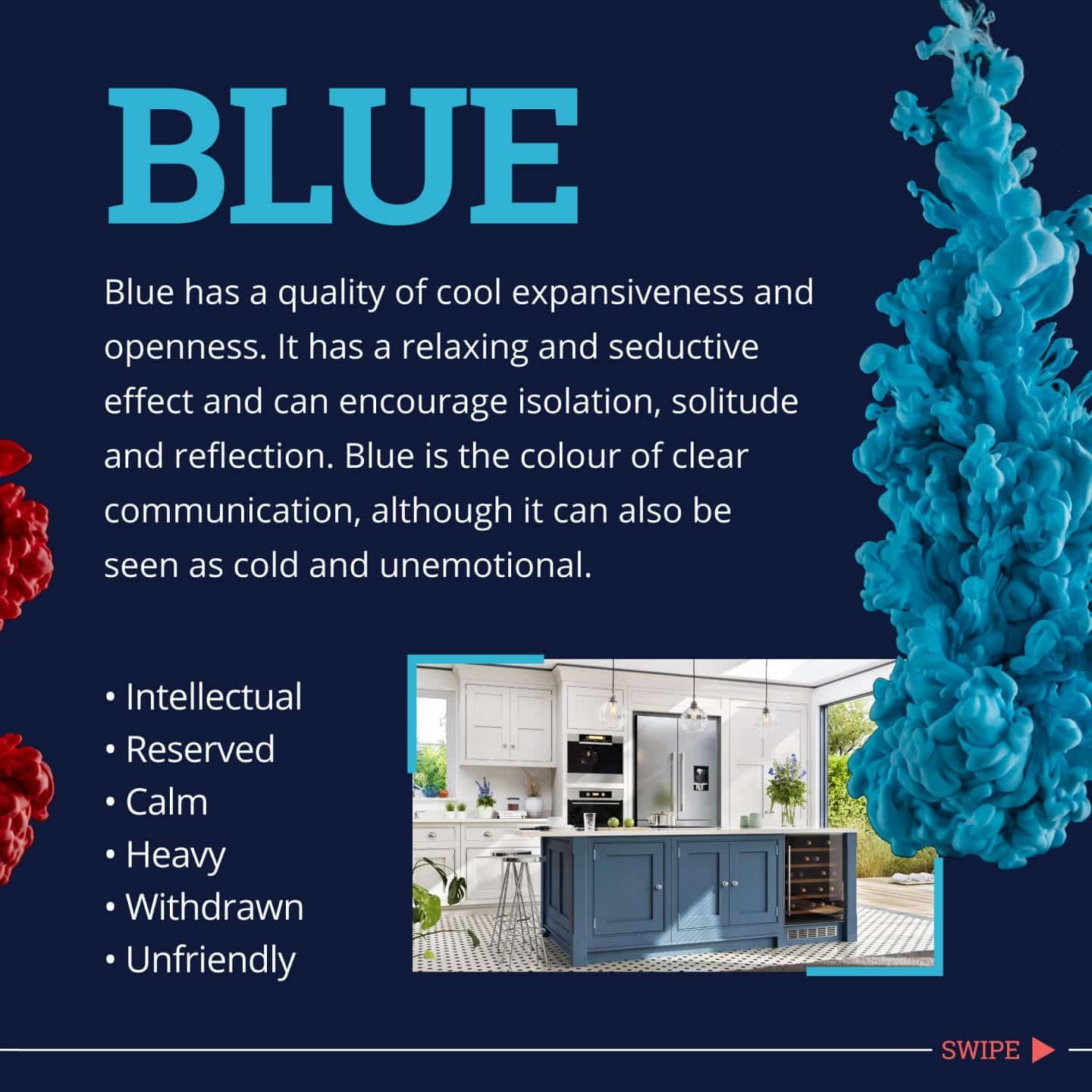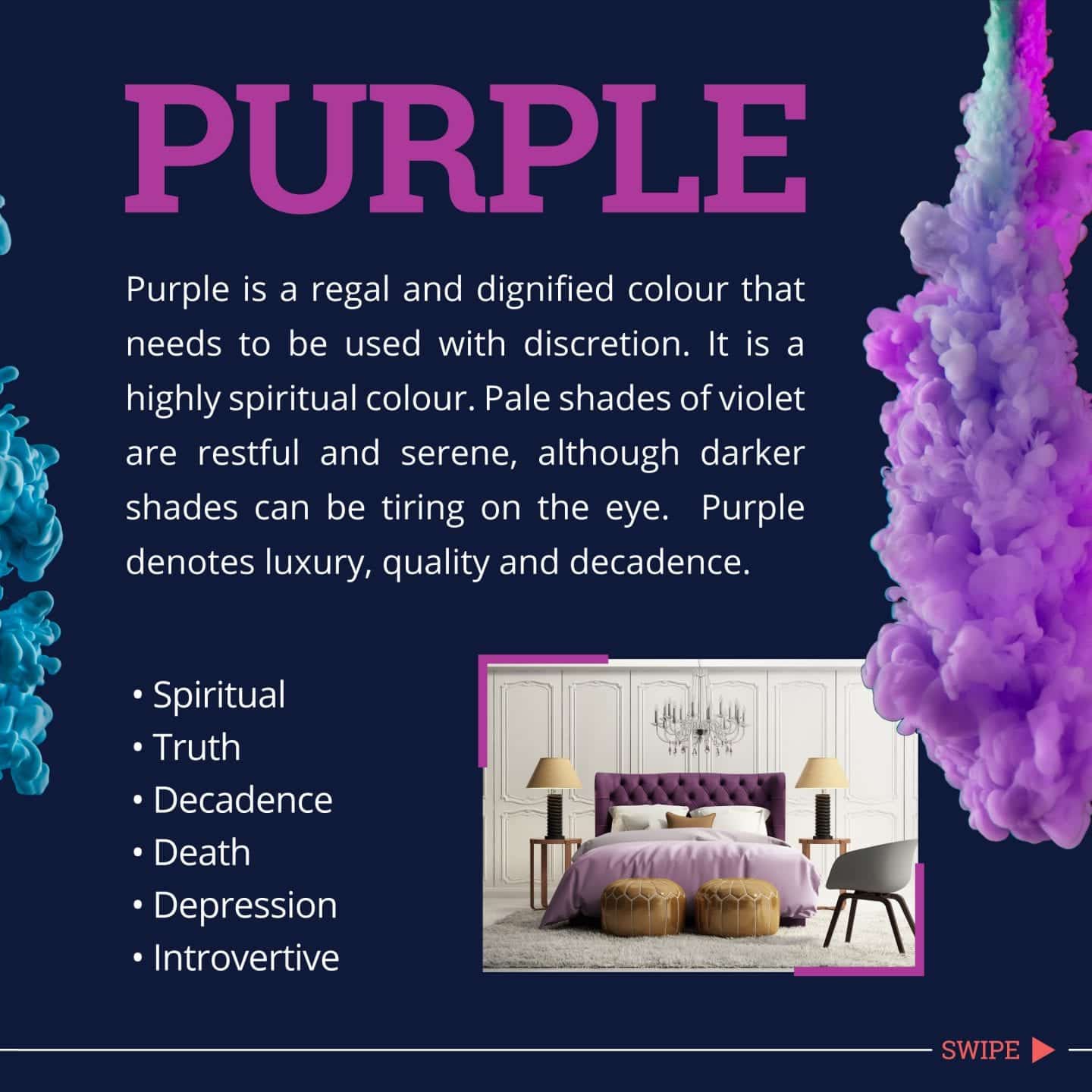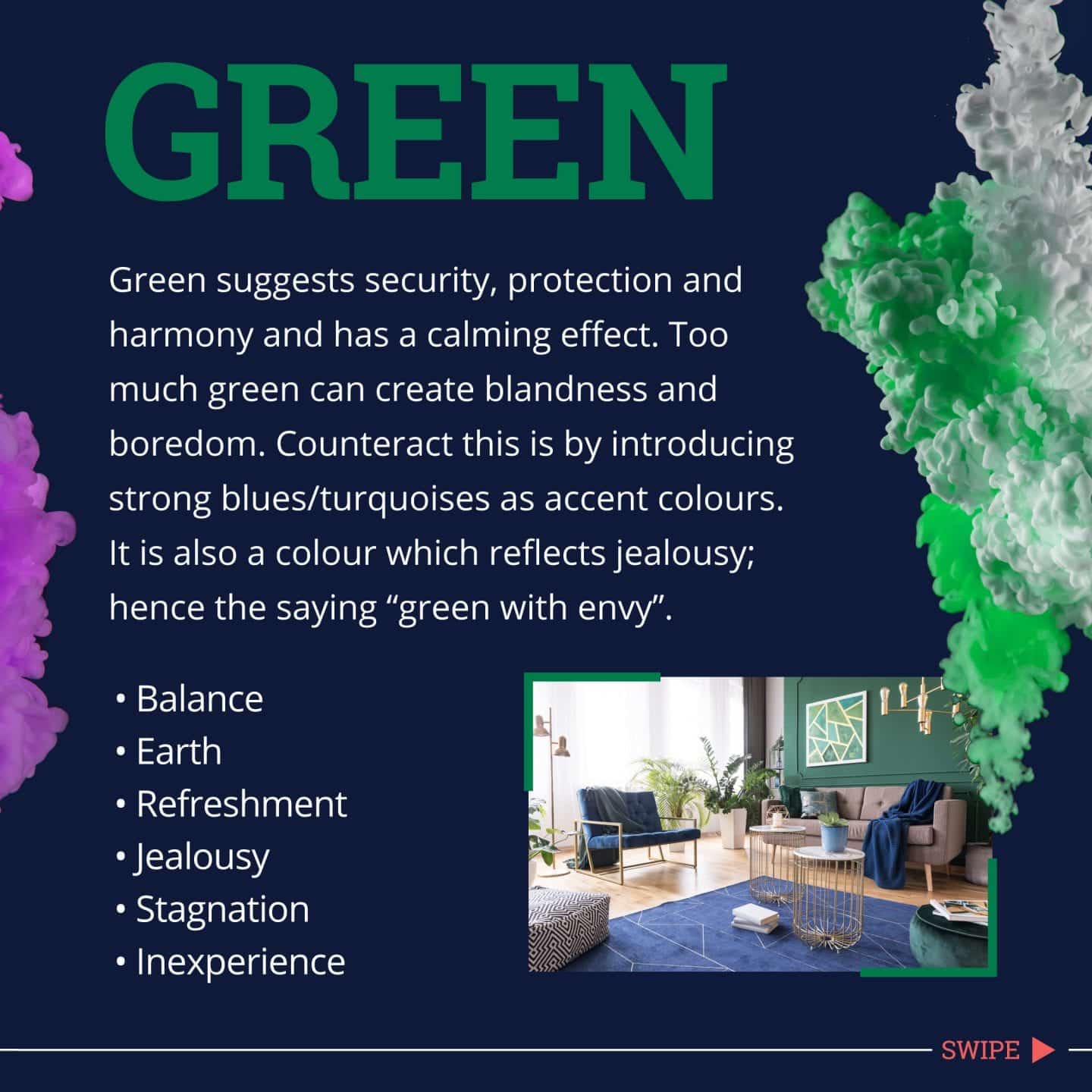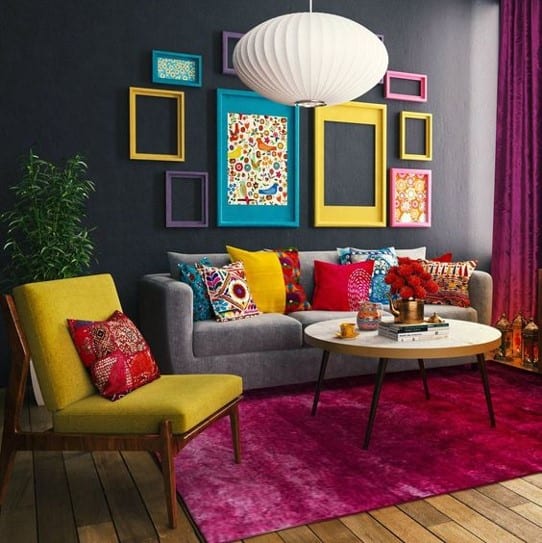 Not being confident with colour can lead to a washed-out scheme with no personality. Be brave! Whether this means a bold scheme full of pattern and colour, or more refined, understated, classic and muted, be brave in your decisions and don't be afraid to experiment.  
Remember that colour can be added and taken away by using different materials, accessories and furniture to make a statement and add dramatic effect. Colour isn't just about wall surfaces. You can start with a neutral shade and add colour in the form of textiles, ornaments or artwork.   
One bold solid colour can also act as the perfect backdrop to an explosion of different shades added in various ways as shown in these images.  Adding colour through accessories allows you to make sure your schemes are adaptable and can change with you and your style/tastes.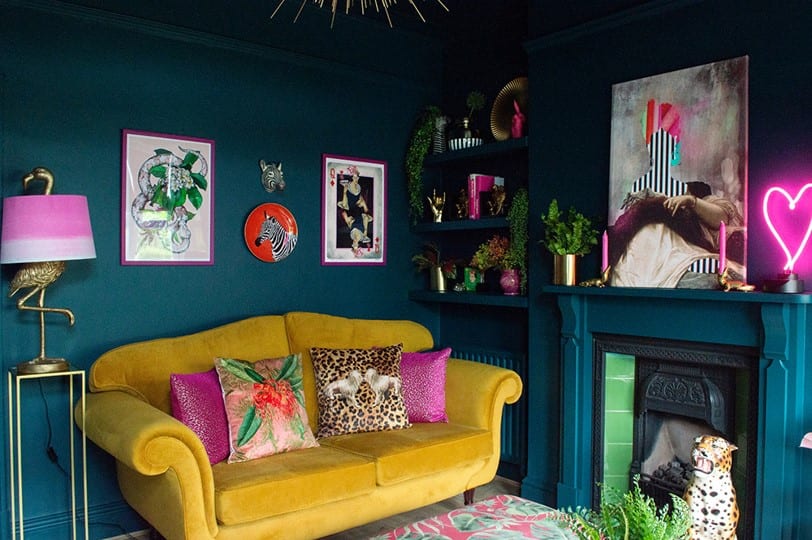 Choosing one accent colour can completely change the whole design and the feel of a space. If you have one specific colour that you absolutely love but are unsure how to implement this and do not want it as one solid colour you need to use it as what we professional designers refer to as an 'accent' colour. The following images demonstrate how these accent colours can change the design dramatically and bring everything together.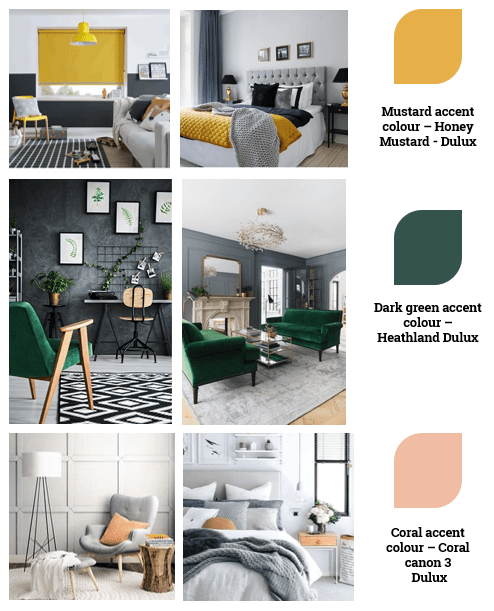 Adding Colour with Materials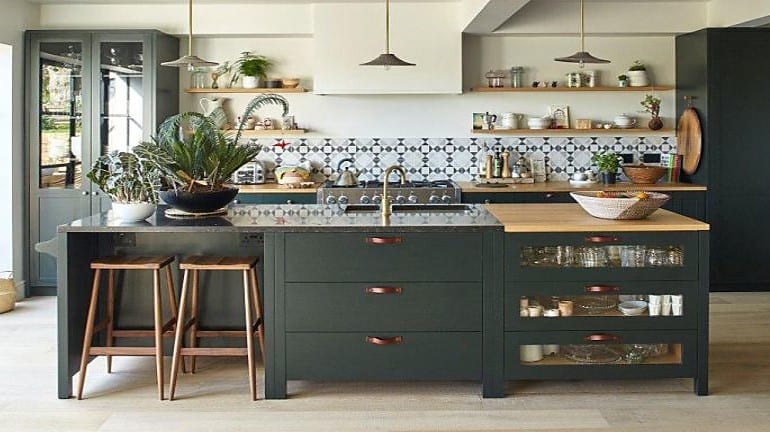 Adding colour to your schemes can also be achieved using different materials and finishes. For example, this kitchen space above has the warm contrast of the natural wood finish worktops with the dark green units, accompanied by copper finishes and warm wood stools. The solid wall colour and wood flooring is neutral providing the perfect canvas to distinguish the colours.  
Limit Your Colour Selection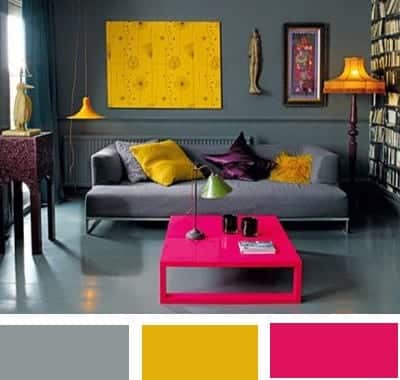 When starting to design a room, it is often easier to limit your colour palette to just three colours – a main colour, a secondary colour and finally, an accent colour.  Following these 3 proportions, will allow you to explore and develop your ideas within these parameters.  
Your colour selection does not just refer to paint and wallpaper, your colour palette should involve every element of your room, from flooring to curtains, to accessories, cushions and artwork.  
So have a go, and experiment with your colour choices and most importantly have fun getting creative.  
About the Author: Senior Tutor, Sarah Jayne Wilkinson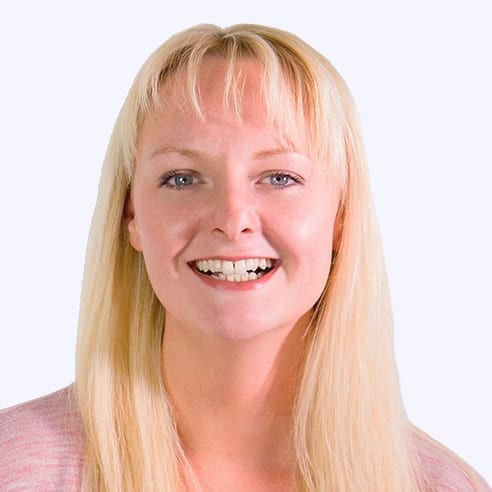 Sarah graduated with a BA (Hons) Interior Design. She has also studied graphics, illustration and 3D spatial design. 
Fluent in all current versions of AutoCAD, Photoshop, Illustrator, InDesign and SketchUp, Sarah provides tutoring for Interior Design students at Diploma and Degree level and teaches several of the NDA's workshops.
Study Interior Design Online or In-Studio
Want to learn how to use colour in Interior Design like a professional designer? Why not sign up for one of our Interior Design Diplomas? Study online or in our Nottingham or Dubai studios.