Spring feels like it has finally arrived, and with this new season, many of us are refreshing our homes ready for brighter weather ahead. Spring brings a playful mood, and we're excited to add a little more joy and colour into our own homes. Easter decorations are fast becoming the norm, with many interior brands selling huge Easter ranges full of themed cutlery, bedding, and ornaments. 
To celebrate Easter 2023, our interior experts have chosen their favourite tasteful Easter decoration picks that will brighten up any home.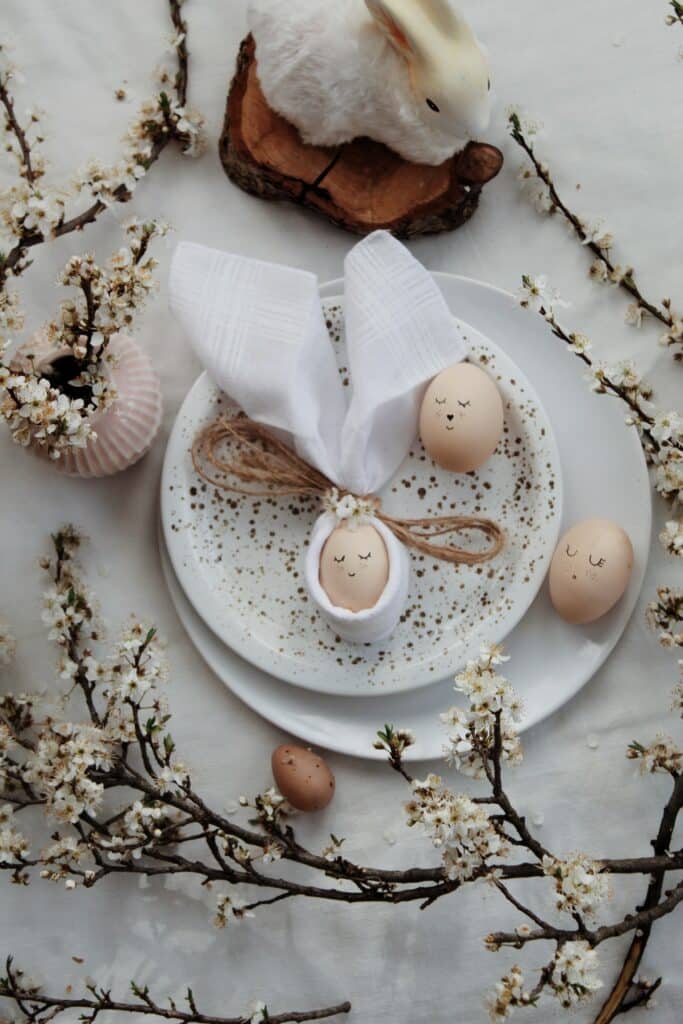 Easter Table Settings
One of the best places to spread a little Easter joy is in the dining room. Setting an Easter table is a simple way to set the tone for the rest of your home. We recommend picking a statement centrepiece to set you table around. Pairing warm neutral patterns, such as
linen napkins
against cold
golden cutlery
will elevate any table setting.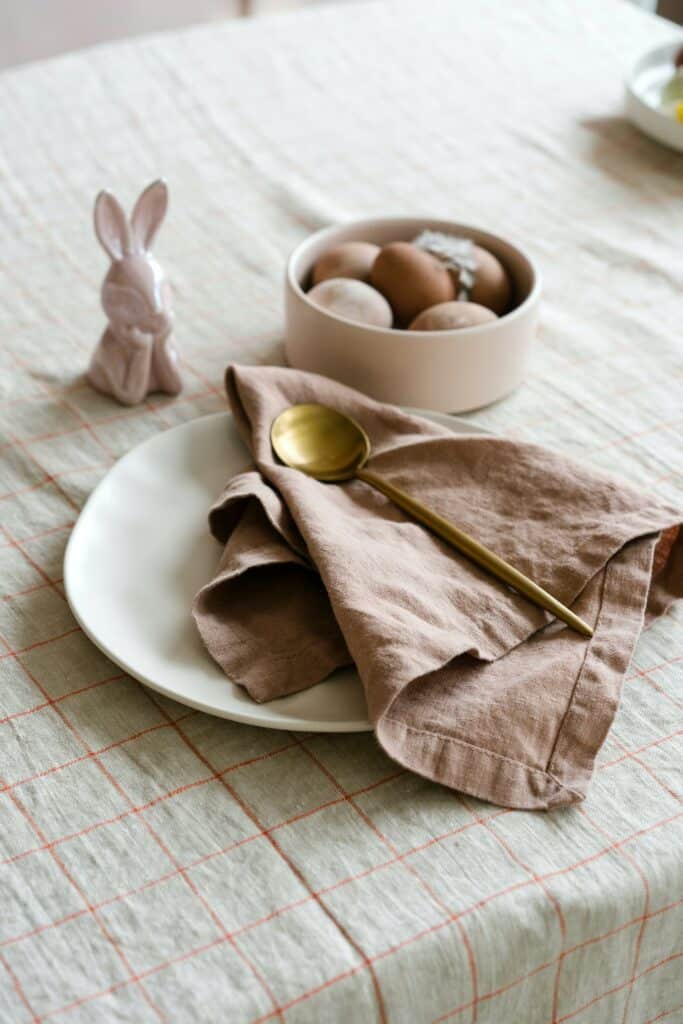 Easter Trees
Trees aren't only for Christmas, you can build your own Easter trees to display in your hallway or on a sideboard. Easter trees are simple to make if you're pushed for time; all you need is a couple of twigs, dried flowers, a sturdy vase, and a few decorations. 
We recommend using dried blossom branches for the base of your tree. You can decorate the branches with golden ceramic eggs, reminiscent of the chocolately treats we gift to each other.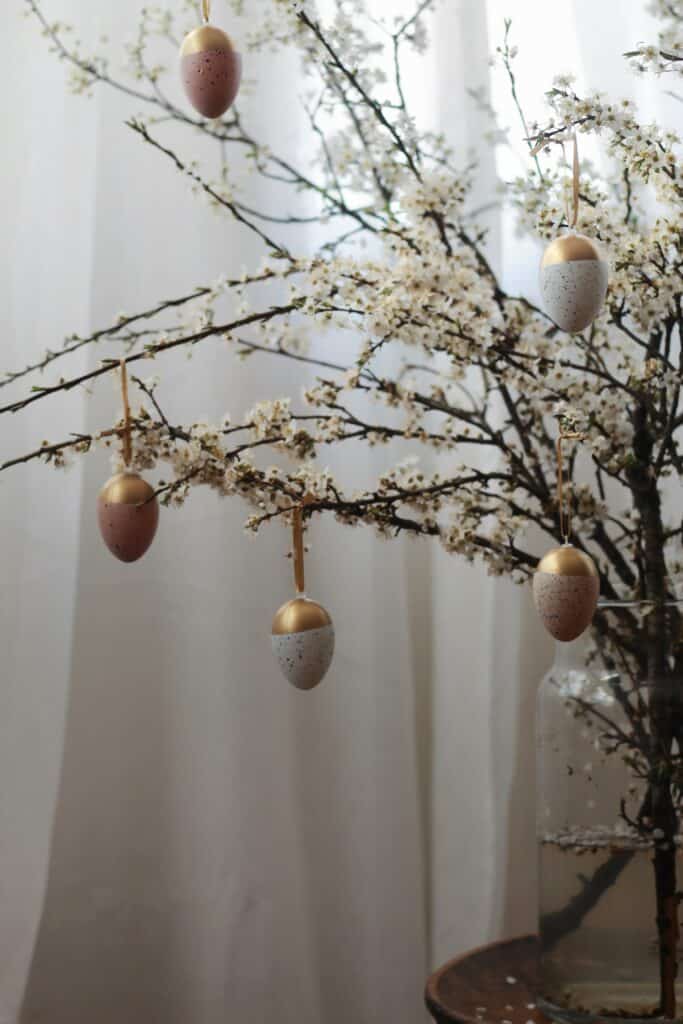 Easter Bunny Napkins
If you want to surprise your guests at the breakfast table, why not present your eggs in cute bunny napkin ears? This cute decoration can also be a fun activity to do with your little ones. Here is a simple
napkin folding tutorial
to follow if you want to elevate your napkin folding skills this Easter.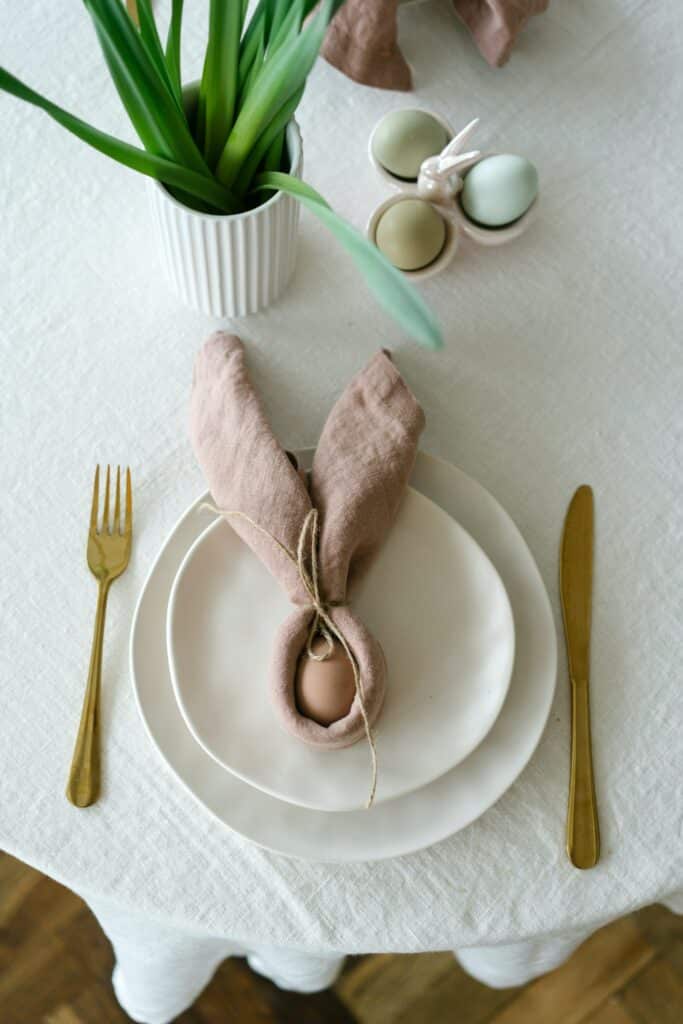 Fill your house with flowers
Spring is full of life, and an easy way to bring life into your home is with flowers. Fresh or dried flowers can be added to any vase, or you can twist them together to make delicate garlands for your walls or doors. You can make a showstopping garland in only a few minutes by bending a selection of leaves, ferns, and seasonal flowers at intervals along florist's wire. Or, if you're short on time, you can buy a reusable easter garland from most home stores.
Natural Easter Candles 
Candles will bring warmth to any room when the "April showers" are pouring down outside. Candles are no longer purely functional. You can purchase beautiful, elegant candles full of pastel hues and organic twists that will sit effortlessly on any dining or side table. We adore the range of tapered candles from Habitat this season.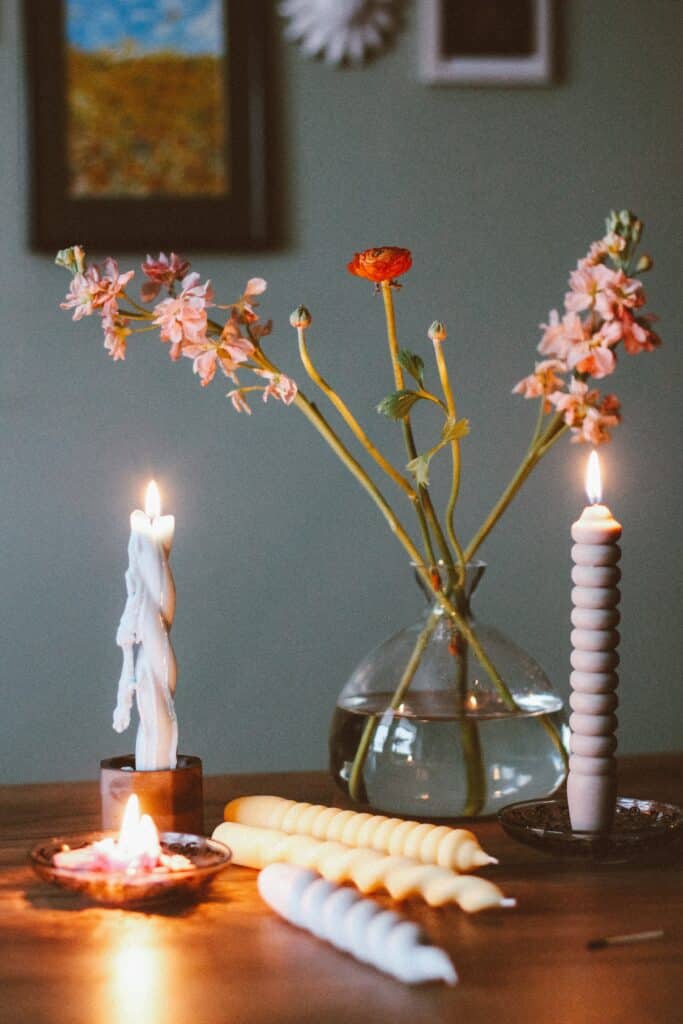 We hope you like our tasteful Easter decoration picks; please comment below which Easter decorations you will be filling your homes with this season.