In our latest Guest Blogger interview series, our National Design Academy students interview Interior Designer, Nicholas Sunderland.
With Grand Designs Live 8-11th October coming to a close this weekend, there were some fascinating debates that took place throughout. Our students got the chance to submit their questions to one of this year's guest speakers, award winning high end luxury Interior Designer Nicholas Sunderland to discuss his recent projects, design methods and the key design topics covered at this year's Grand Designs Live 2015 event.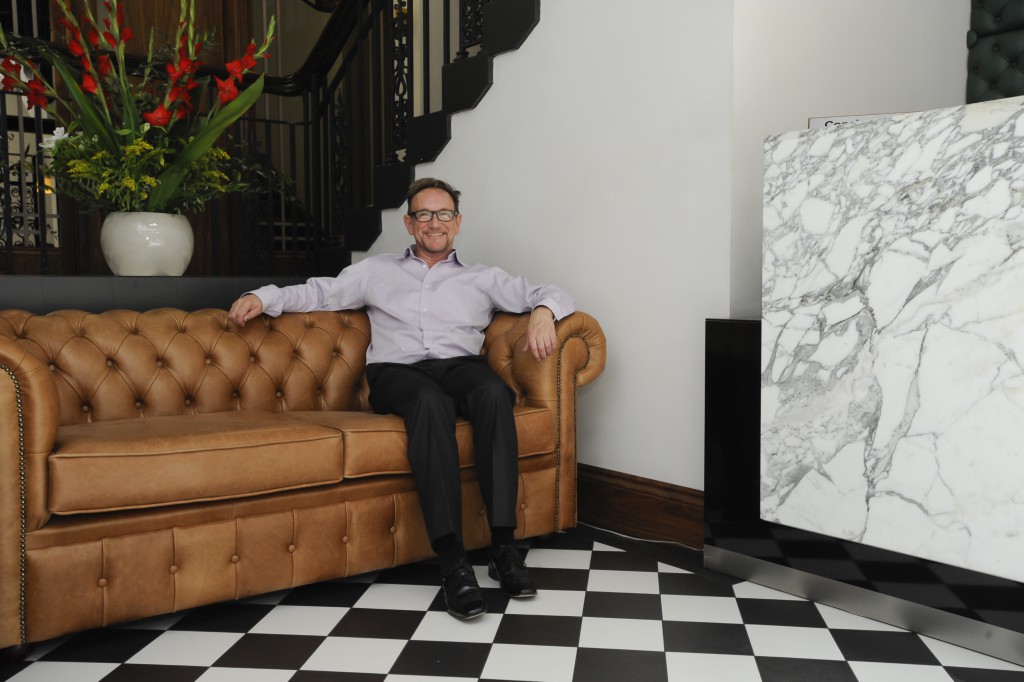 Nicholas Sunderland is an award winning high end luxury Interior Designer who specialises in bespoke interiors and renovations for private clients in London and throughout the UK and abroad. He has worked as an interior designer in London for more than 15 years creating stunning high end interiors for both residential and commercial clients.
Nicholas Sunderland Interiors is one of the leading high end interior design companies in London and was established by the award winning interior designer himself. NS Interiors were recently shortlisted as a finalist in the International Interior Design and Architecture Awards for two of their projects, and Nicholas was a guest speaker on the Kitchen Design stage at this year's Grand Designs Live event.
Hi Nick, it has been a busy few month's for you. As a guest speaker at this year's Grand Designs Live event you discussed the history of the kitchen and talked about some of the innovative ideas and technology that are available. With the integration of technology now playing a huge role in smart, functional home design, what do you think will influence interior designers in 2016?
Home automation is crucial for people these days. Being able to run you home from phone or iPad has passed the novelty stage and is becoming a standard in almost all my briefs. In developing properties we now wire the home ready for this and upscale as required. The result is a sleeker neater home, no wires, and the ability to create the mood you want with lighting simply and remotely.
Flush fitting TV's into the wall, pir configured lighting so the come on as you walk around the home, simple but effective. Technology in the kitchen I think will now take off more. Smart fridges, ovens, microwaves for the ever busy family. Wireless media is also the norm, no wires moveable speakers, Bluetooth technology is taking over. Also the ability to prepare the home whilst on your way home is now here.
You mentioned home automation is now a key requirement in a lot of your properties project briefs, please talk us through a project that you feel demonstrates how technology has been effectively integrated into the design.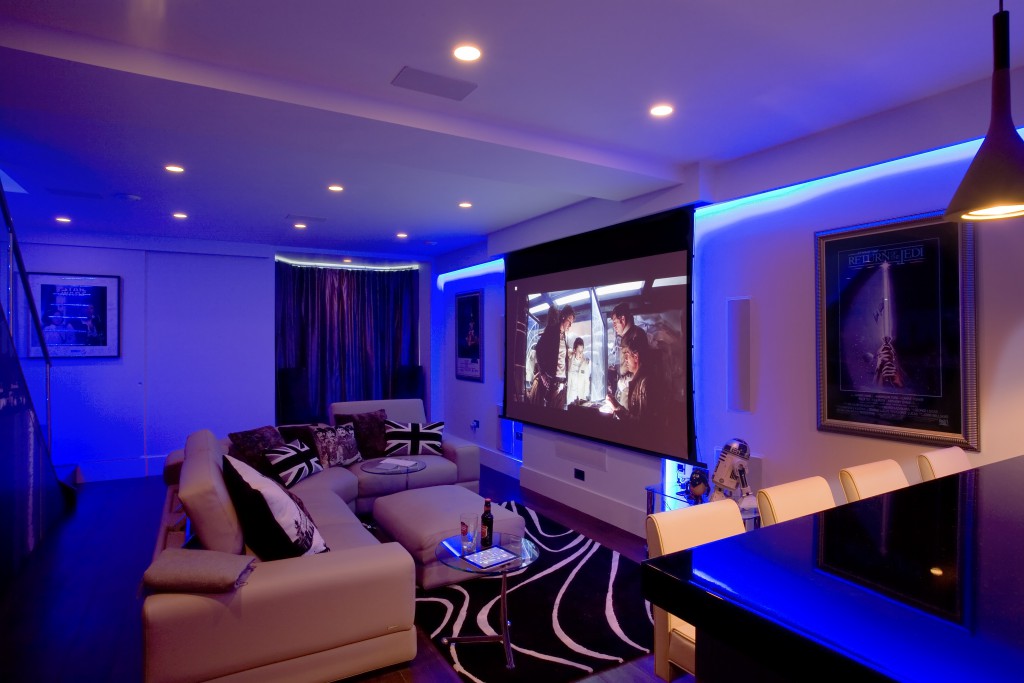 One property we worked on in Kensington West was fully automated with both Rako and Lutron technology. I used a company who built the systems for the 2012 Olympics and they integrated everything in to a single CAT room in the basement, linked to their offices for 24hr monitoring. From the entrance to the loft and down to the basement everything was controlled by phone and iPad.
The basement was a cinema, and with a single command the screen came down, the curtains drew, the lights dimmed and the soft background lights round the bar enhanced creating a total mood entertaining background. Similarly lights around the house, TVs, kitchen party lights all creating different themes with music and sound spread around the whole house or individual rooms. Lights would come on as you walked into rooms, or up and down stairs.
Is there a particular item of furniture on the market at the moment that you feel integrates/ incorporates technology particularly well?
I suppose with more and more people working from home then the smart kinetic desk, adjustable in height, is the next furniture revolution. Being able to charge items simply placed on the desk, adjust the height, work on screens built into the desk, an interactive module, Bluetooth to link with individual, its almost there.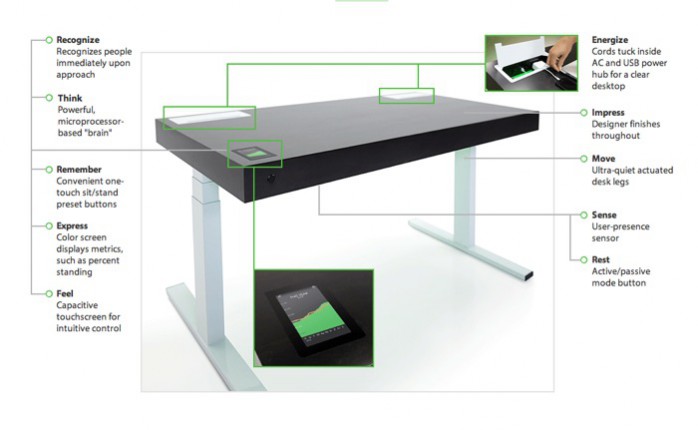 NS Interiors properties are distinctive, stylish and glamorous. How do you build your niche in a crowded market, or become known for a particular 'look'?

Thank you, that's very kind. I'm fortunate that I am able to integrate my designs into any style of home, contemporary and eclectic. I look for timeless elegant style whether it's a modern penthouse in the city or a Victorian terrace. Comfort is important and I try to balance the contemporary style we want with the traditional elements we love. I like built-in furniture, not just in wood but colourful bookcases, interchangeable, media units floating off the wall.
You have worked on a number of high profile, luxury properties in Dubai, Manhattan & London, to name a few. What project have you enjoyed working on the most and are there any particular pieces you enjoyed getting to include within the design?
I have been lucky to work with some of the most important people in the world, and in the most fabulous locations. The apartment in Maddison Avenue for a President, was a dream location. Equally, planning a palace in Dubai for a former Prime Minister over 2 years and then finishing decorating and furnishing it with a team of 60 within a month was a challenge.
But I think the most rewarding was a property in Brook Green that won two International property awards and was shortlisted as a finalist in the SBID 2014 awards. It was one of our own and I had total freedom in the design and build, fully specifying and eventually furnishing. I designed a range of bookcases to a specific style in walnut, and walk in wardrobes behind glass sliding doors lit with LED.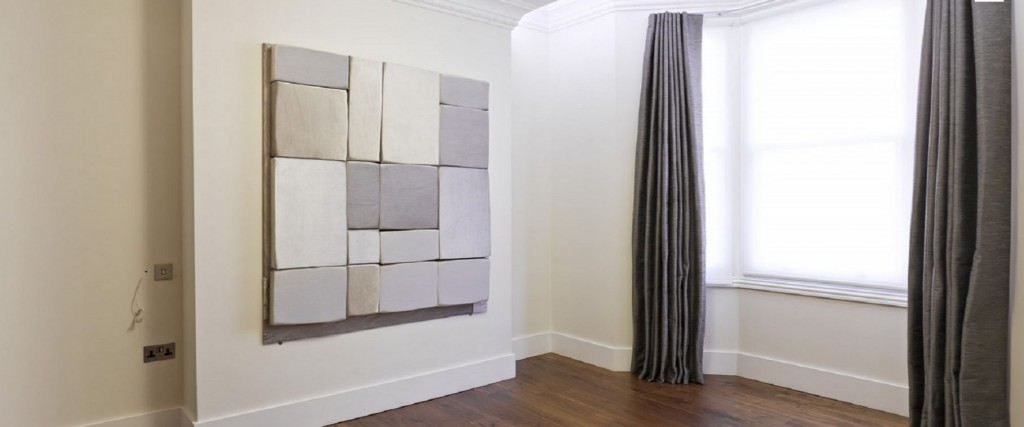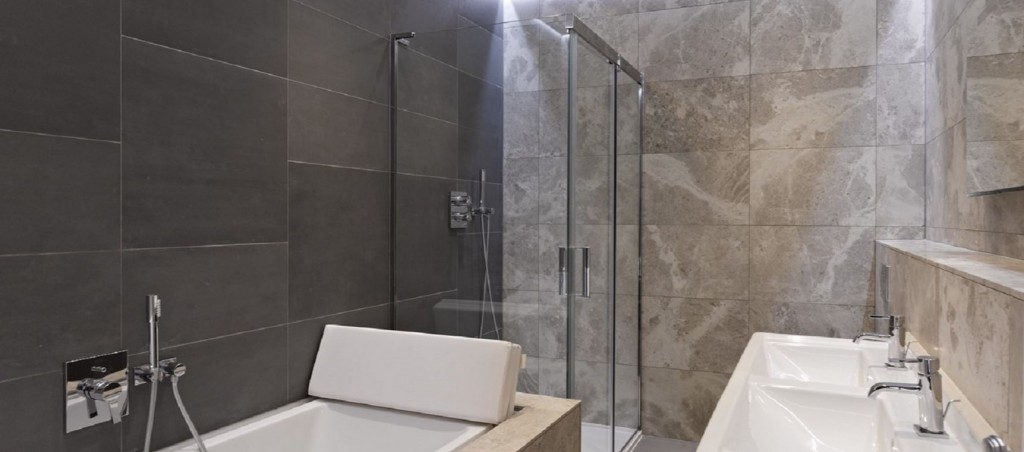 The family bathroom had a spa bath which converted into a massage table, and with no natural light it had hidden daylight Led strips softly flooding the walls when the door was opened. It had 5 bedrooms and 5 bathrooms as well as a basement. The house sold for 15% above asking price with even Tom Jones family bidding for it and was featured on the channel 4 TV show, Made in Chelsea.
Lighting can transform a property, when working on a project, have you got any tips/ advice on lighting concepts for residential properties?
I use LED lighting to great effect, it can be hidden away under plinths, furniture around walls, behind sofas, in so many ways, and colour wheels change the effect. I use a lot of plaster in lights for a sleek look, the bulbs hidden behind glass,from Whitegoods for example. It's important for me that when using downlights, you are not blinded by the bulbs, not cheap but in certain areas are worth spending on. In other areas we use lights that recess into the plaster again hiding the glare. I'm not a lover of metal rings all over the ceiling if budgets allow.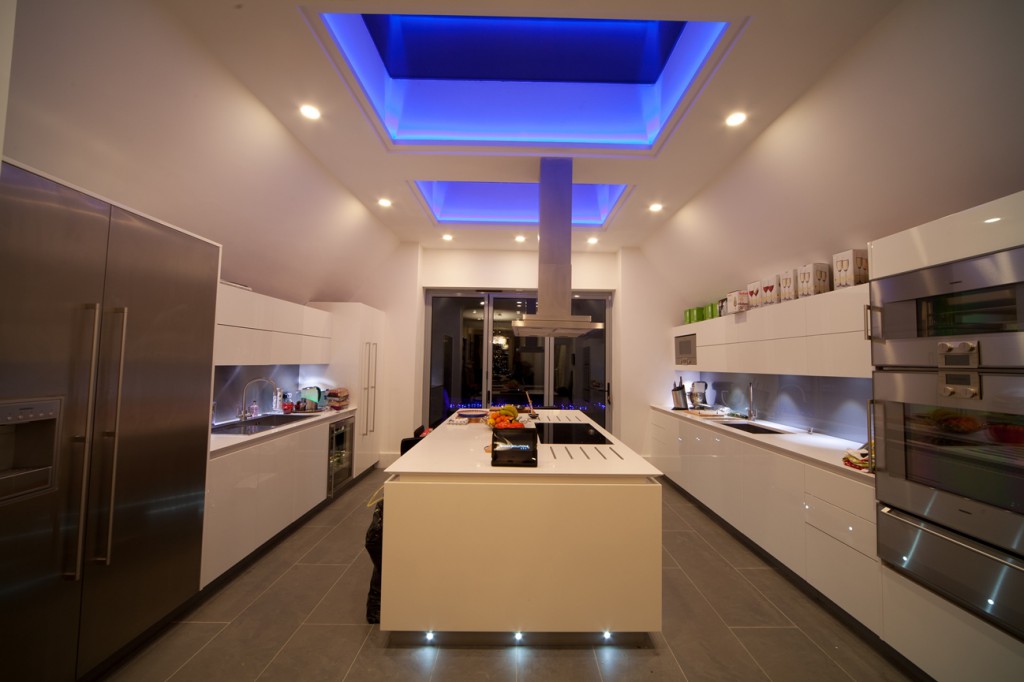 I still like pendant lights, particularly architectural ones combined with hidden lighting. It's important to plan the lighting in entirety on the projects so it flows well from room to room.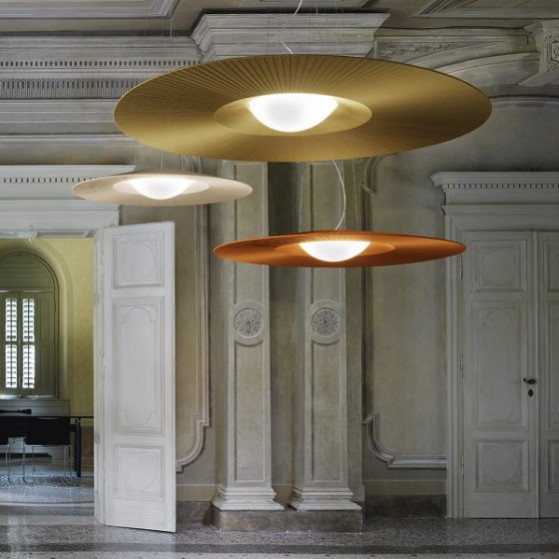 Is there a particular project you have you found challenging in your property development projects with NS Interiors? If so, what did you learn from the experience?
Each project has had its challenges and problems, it's how I learn. Creatively it always makes you think harder to adapt and change, learn new techniques and develop originality. The things I'm learning more about are structural, architectural and legal. Currently we are in the process of developing a 9 apartment block and its currently a shell which requires developing at the front and a 5 story block built at the back, with gardens at first floor level. We are looking at a variety of methods and techniques to speed the build process and at the moment we are planning and arranging better use of space internally. I'll be covering this project in more detail on my blog if you'd like to follow its progress.
Micro Homes & compact living is a key talking point at the moment, being able to come up with creative multifunctional solutions to utilise space is difficult. Have you worked on any projects you found particularly challenging when dealing with spatial constraints?
Most properties in London are small compared to the palaces in the middle east and homes in the USA, so every project to be honest have problems of this nature. I attempt to make the most of space, adding extra sq ft where I can by rearranging rooms.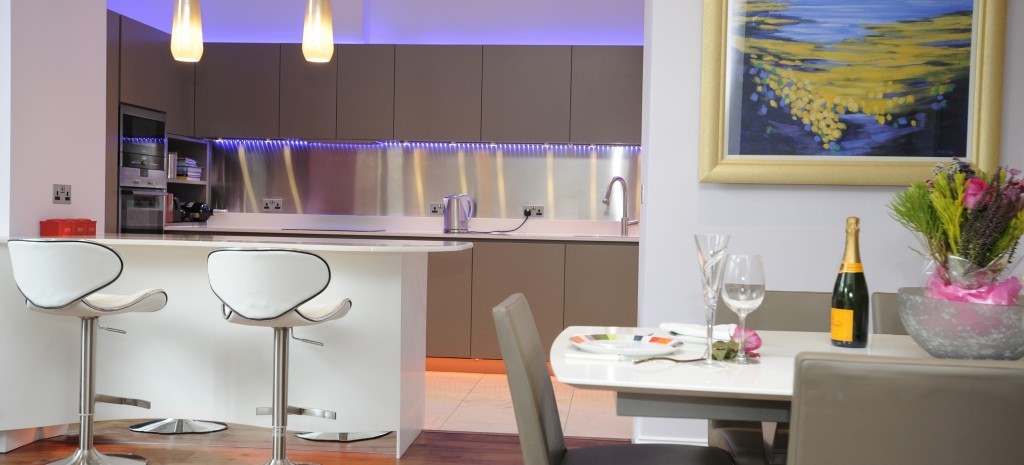 Building into walls, using pocket doors in tight spaces, utilising cavity walls for storage, particularly in bathrooms. Creating bookcases in other areas that provide so much necessary storage freestanding furniture often doesn't provide. New builds are a challenge as we have to work on ever decreasing sites incorporating more and more homes. Gardens or outside space are a luxury, and internal space has to be cleverly used.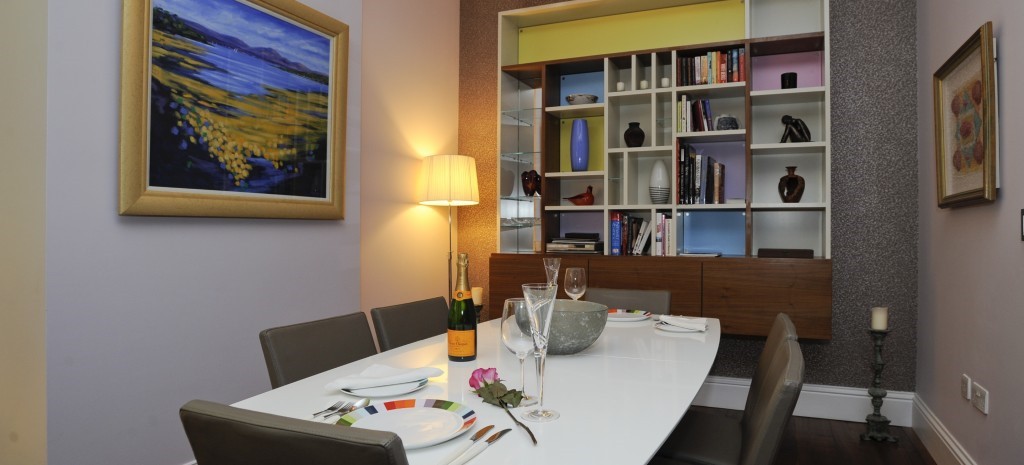 Currently our project in Ealing will be a tight use of space. Planning was given with certain layouts and 2 bedrooms are really 1 and a half, so I need to start again on the internal layouts and make the living space more open plan.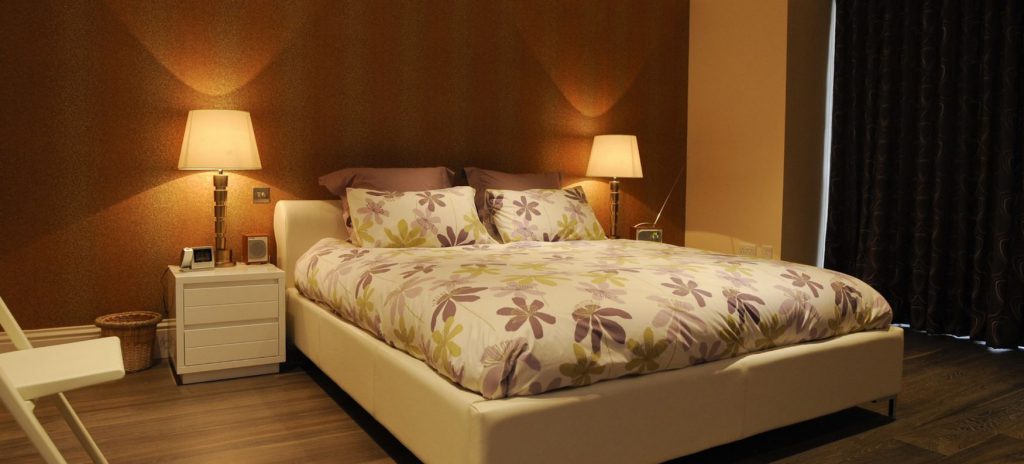 Do you think micro builds could help to solve the housing crisis?
Micro homes should be affordable, sustainable and adaptable. If they fulfil this, then yes they could help solve the housing crisis but legislation needs to change to allow more to be built, not just in the inner cities where land is a premium but across the country where the crisis is no less a problem but the affordability is still an issue.
The trend for up-cycling antique furniture or re-purposing household items is hugely popular at the moment, have you got any tips on incorporating these items into a design scheme?
I started upscaling many years ago in the 70's when I first moved to London, and now its popular again! I would scour skips for anything I thought might be useful, and still do. I used industrial air con ducts as tables and plant holders, fireplaces ripped out of apartments and hand painted them into a sandstone effect. I used old furniture in so many way's, changing it painting, building into walls. Its endless. Look at an item and think what it can be used for, then treat it in a totally different way, add other bits to it, creativity runs wild. I even talked about this at Grand Designs.
In your projects how do you incorporate both traditional & modern styles within a property?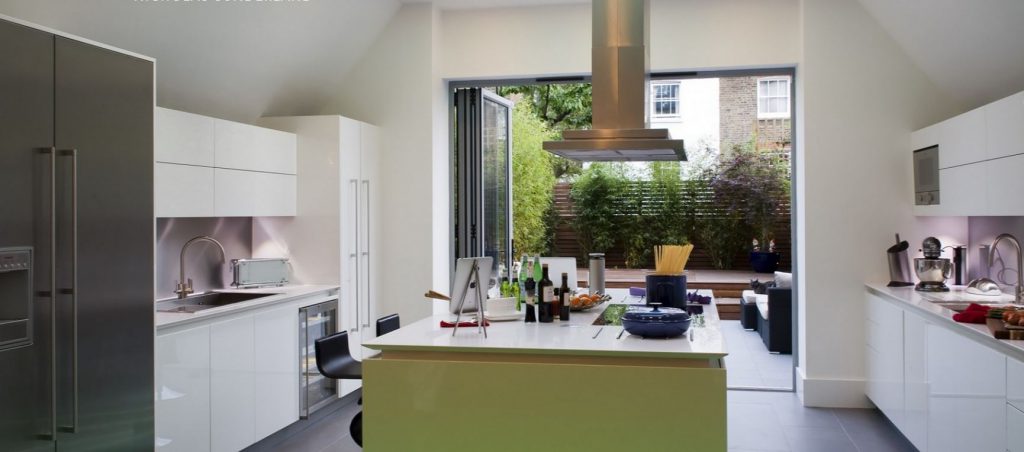 I usually have a blank canvas, ripping apart an interior from floor to roof and restart from there putting floors and walls where I want them. I work closely with the architect of course and between us we have a clear understanding of the interior space. From there I start to add character. Putting back coving, original style, doors that fit the building age, all of these things add character.
Behind the walls and under the floor we hide away all the modern requirements, heating, lighting, so after that it's a question of creating a home that fits in with the requirements of the 21st century.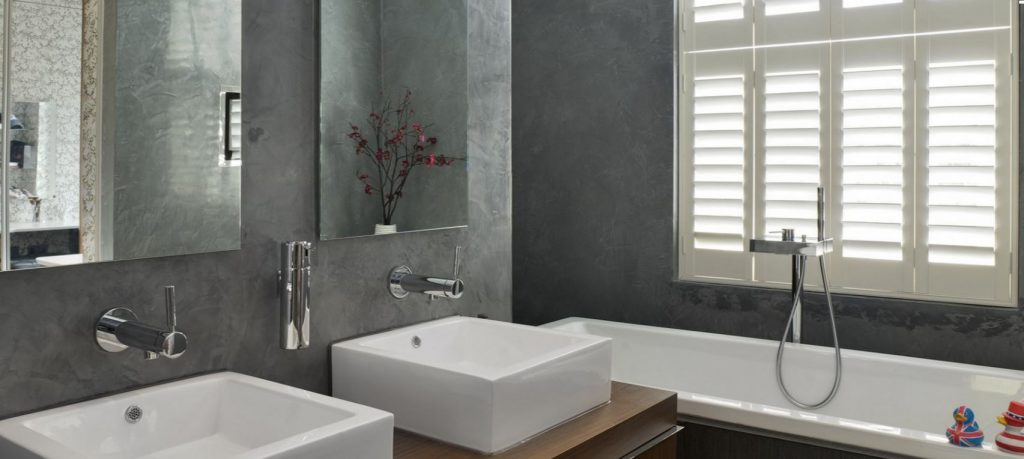 Luxury bathrooms, kitchens and wooden floors are the norm, whilst in the main its neutral colours throughout to create a feeling of space. A great example of mixing period elements with contemporary is the Kensington West project which you can see a full walk-through of the property here.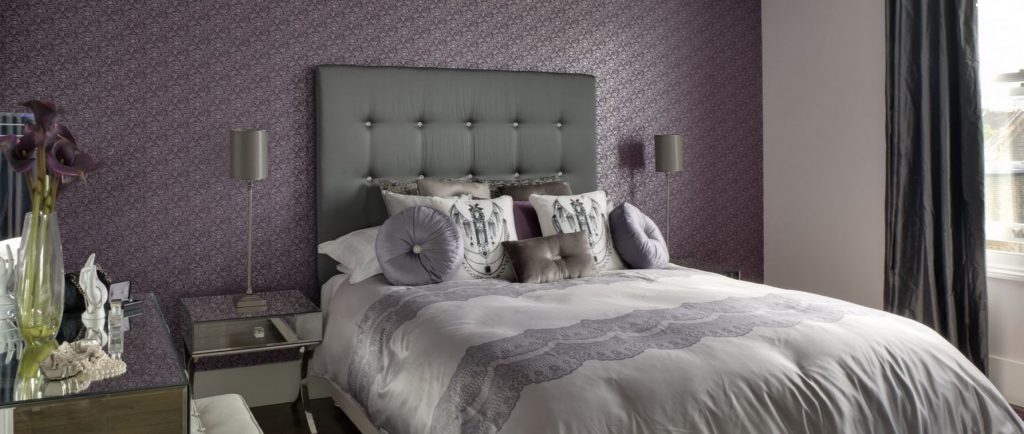 Master bedroom suites with large wardrobe space and even walk in dressing rooms are also popular requests. Two en suites, his and hers if space allows. In the bathroom large tiles add a luxurious feel and I tend to go for textures and mixed colours in these, but subtle effects which add depth. Free-standing baths hark back to tradition but the modern styles bring it forward. Art Deco is still on trend and the style probably always will be as its so classic and timeless.
Many of our students study our Interior Design courses part-time often fitting their study around work and personal commitments. You come from a design background in a creative agency before you were headhunted to be part of the team designing and developing the expansion of offices for Wunderman Worldwide. Was this how you transitioned into design?
That's sort of correct, I was headhunted by Wunderman to develop a creative services division as part of the expansion they were going through. We planned 25 staff to over 140 within 18 months. For this we needed to expand over the whole 4th floor of greater London House and I was asked by the creative director at the time to design the new creative offices, as well as my own division. I found it exhilarating and that certainly gave me the impetus I needed to develop my own skills and style.
I designed alongside my main employment and for me this part-time development was my training and provided me with much more insight and knowledge than a full time course in interior design would have done. It was practical ongoing knowledge I was gaining. I understood this from my full time Graphics course where employment was difficult without experience when I qualified.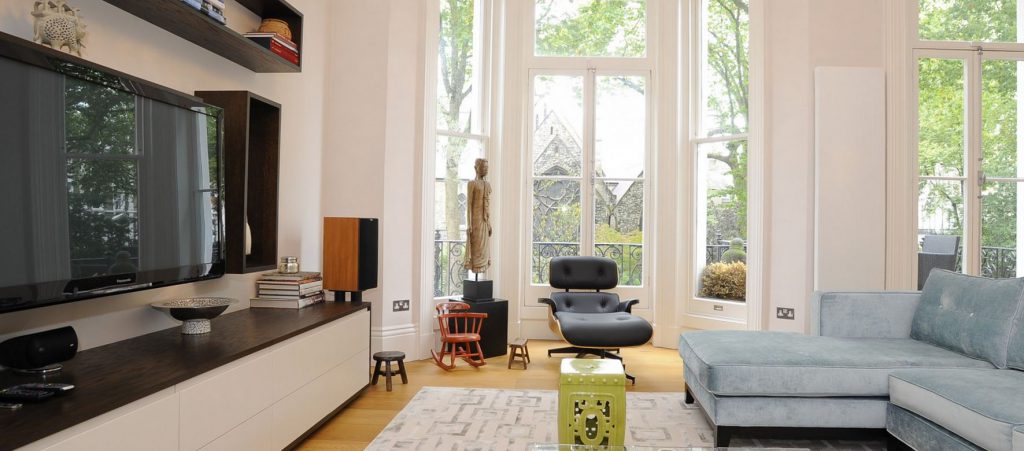 Did you gain any formal Interior Design qualifications or have you developed your skill set throughout your career through hand-on experience working on projects?
I had a natural flair for interior design which grew alongside my formal graphics training. I found myself after Wunderman designing offices wherever I moved to, including a four story block in Weymouth Street. I didn't train formally in Interior Design but read everything I could, designing my own homes and friends with a passion. When I moved into publishing and lifestyle magazines I met many designers and gurus of the industry and learnt from them and their styles by meeting them and visiting showrooms.
When I helped launch the Feng Shui for Modern Living magazine, I not only learnt the techniques but also how to incorporate it into interior design for the first time in the western world. So to sum up, for me I learnt as I went along, working and learning from a multitude of sources. If you do take a professional course you need to also experience first hand wherever you can the reality of design.
Your understanding and approach to Feng Shui is well-known, can you tell us more about your particular approach and how it influences your property development projects?
I trained in the Far East under several experts. Yap Cheng Hai, Raymond Lo, and Joey Yap to name a few. It's a complex, mathematical system using the 5 elements to balance a property and is influenced by the direction and surrounding land. For me it's important to survey the surrounding areas first to see how the building is balanced and not overshadowed by tall buildings, and is clear at the front. Internally I will work with those elements of metal, wood, water, earth and fire to balance the layout in colours and actual materials, trying to get bathrooms and bedrooms in the right locations. If I don't think the Feng Shui is good, and it can't be easily corrected, we don't buy. After all I need to sell good homes at every level.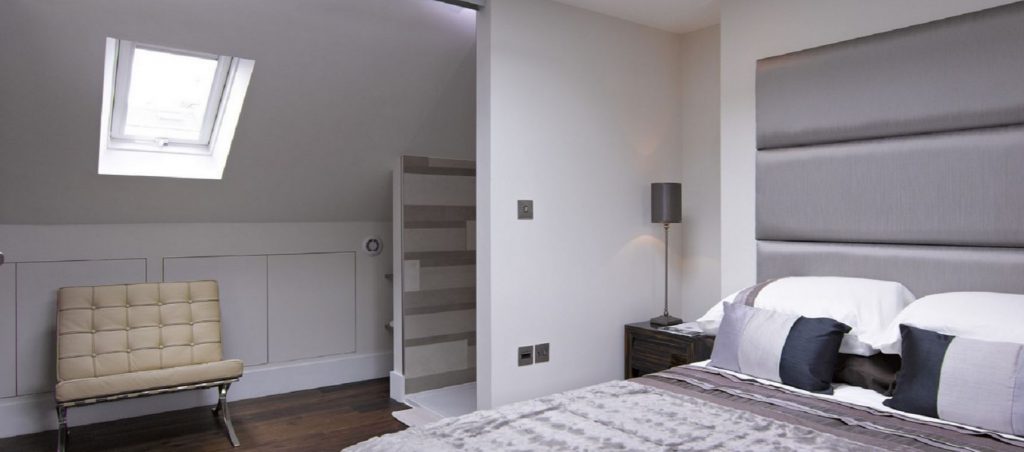 When approaching a client with your design pitch, what advice do you have to win their business?
Designer in the Middle! I trained in sales as part of my publishing career and those techniques stay with me. Listen to what they have to say, welcome the comments, agree with them about their home, and offer assurance that things can be improved. If one partner is more vocal bring the other into the conversation so they feel a part of the process, it instils confidence in the pitch and makes them both feel you understand what they are looking for and they have an equal say. Offer immediate thoughts and ideas in the conversation so they know you are on their side. Also remember you will be the go between, often of differing requirements, you have to make it work for them both.
When working with clients, how long does it normally take you to build up an honest relationship with them?
Client relationships are very important, and trust needs to be established on both sides early on. Honesty is crucial, and if I feel a client isn't being honest with me or don't know what they want and keep changing their minds it can take longer to establish the design. You also have a choice then if you want to take the project on. Remember we interview each other. Relaxed meetings getting to know each other first saves an awful lot of grief later on.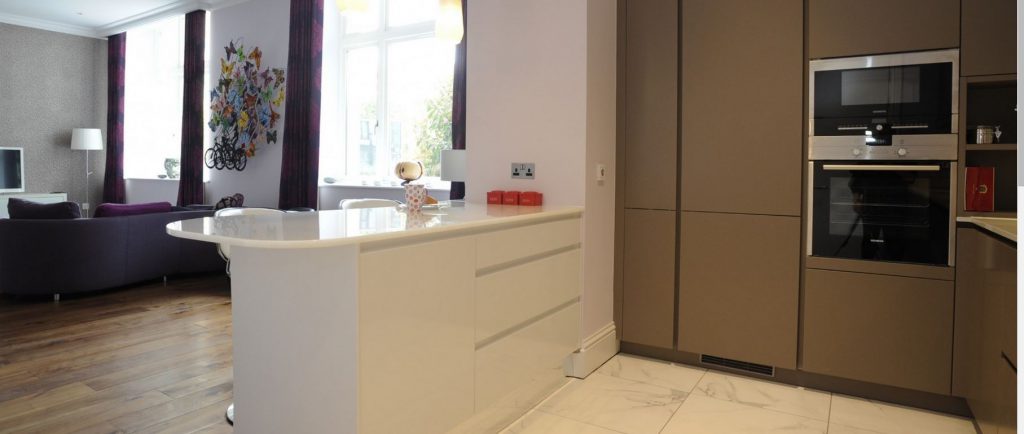 When you present ideas to your clients, if they are unsure of your ideas how do you convince them to trust your design decisions?
If they are unsure, there is an underlying reason I need to bring to the surface. I'm not adamant my ideas are perfect, but there is a good reason why I have gone down that route, and with some alternative choices we can usually blend the ideas until they are happy. I always design in a way that elements of my designs can be blended so that the final design works for me and my client. It usually clears any indecision.
How do you get yourself/ your company known in the Interior Design World as there are so many designers out there, what advice do you have for anyone just starting out?
Social media works well to get your name out there. Blogging, Twitter, Facebook, Pintrest, anything you can. It increases your ranking on Google for your website. None of this was around when I started so I embraced it when I could. Visit shows, be seen and promote yourself as much as you can to suppliers. Join an association, SBID or BIID, and get involved in their promotions. Through them you have on going CPD training which is very important. The better your understanding, the greater your chance of referrals to other clients. Be bold, be seen.
To see more of their interior design case studies, projects or to read the NS Interiors blog, visit the Nicholas Sunderland Interior website.
References:
All images used courtesy of Nicholas Sunderland Interiors (2015) [online] Available from: https://www.nsinteriors.com [Accessed 11.10.2015]