Becoming a freelance interior designer is one of the most popular decisions for recent graduates. It allows you to flex your creative muscle and find your feet in the industry, whilst building on all that you've learnt in your interior design course. If you have a young family or another job, freelancing can also help you to build your portfolio and confidence at a comfortable pace without jumping in at the deep end.
It can be quite intimidating going it alone. If you're completely new to the business and don't have a network of people to mine for information it can be tricky to know where to start. We've put your questions about becoming a freelance interior designer to our expert in this field…….
Meet this week's expert, Lucy Painter.
Lucy Painter is a recruitment and careers expert who has worked exclusively within the interior design industry  for the last 12 years. Her specialist consultancy, Studio Recruitment, also holds career mentoring events twice a year to help burgeoning designers gain feedback on their portfolios and CVs. 
Lucy's extensive industry experience makes her ideally placed to offer careers advice to graduating students hunting for first jobs, and those looking to become a freelance interior designer.
Her great book, In with the Interior Design Crowd is an indispensable resource for anyone in the interior design industry. In addition to CV, portfolio and presentation tips, designer profiles and company bios, you'll also find a highly useful chapter on freelancing in interior design and how to find work in interior design.
Finding work after graduating is always going to be tricky but the good news is companies love to hire graduates as they come in with fresh ideas and new perspectives.
In regard to freelancing versus permanent work, try not to think about job searching as either or. It's more important to secure work experience whether that be for 2 weeks or 2 years. The best place to start is by building up your network and letting people know you are in the industry and ready to start work. LinkedIn is going to be the best place to do this. Each day target yourself of building connections on the platform with design companies, directors, studio managers, suppliers and contractors as they all have their own contacts. You can then begin contacting these people with an open message or email. Share your work, congratulate them on any recent projects they have completed and let them know you are available to start work. By putting the time and effort in this way you will see opportunities start to come to you. 

Make a plan. Brand yourself. Network. Market yourself. Have confidence!
When you first start out as a freelance interior designer it can be overwhelming with so much to be done. Having an action plan will stop you from sitting around with your head spinning. Write down all of your tasks – setting up your branding and website, improving your portfolio, setting up social media accounts in your freelance name and uploading your best work – the list goes on!
Marketing your services is something you will need to allocate time for throughout your freelancing career. The most important thing to remember is the interior design community are a friendly and sociable bunch so don't rely purely on posting on social media. Posting, regular and varied content is important, and time should be allocated to this; however, it's also important you are visible at industry events and networking opportunities (even virtual events) as you never know where the next freelance job may come from. You may find a furniture supplier recommends you to a client who you met, or from attending a local breakfast network meeting group this connects you with a residential contractor. Be open minded, approachable and remember out of sight out of mind!
It depends on what level of interior design you would like to do. If it is mainly styling and FF&E then a degree isn't essential, if you are looking into take on planning applications for property extensions and detailed drawing packs for clients then a degree is advisable.
Upskilling through courses is always sensible as it will help you build your skill sets be that in technical drawing, visualisation, putting presentations together, developing concepts but also is a great foundation for your career. Remember as an interior designer you will be constantly learning and developing new skills as new software arises in the industry and the variety of projects you take on increases.
This is a tricky question, especially in this current climate when there are a lot freelancers on the market as competition is high. If you have just graduated and are freelancing for the first time, I would suggest charging between £120-150 a day. For private clients, some designer will price per job rather than per day.
Social media across the board is a good tool to make people aware of you work. The key to all of the online platforms is building a community and sharing multiple content. To begin with start by brainstorming ideas of things you can post e.g. visuals, technical drawings, finished photos, mood boards, interiors you admire, articles and interviews you have seen.
By preparing your content you can then consistently post 2-3 times a week; keeping the content exciting and varied. Whilst doing this be sure to allocate time to building your connections, following other people, sharing and commenting on their work too.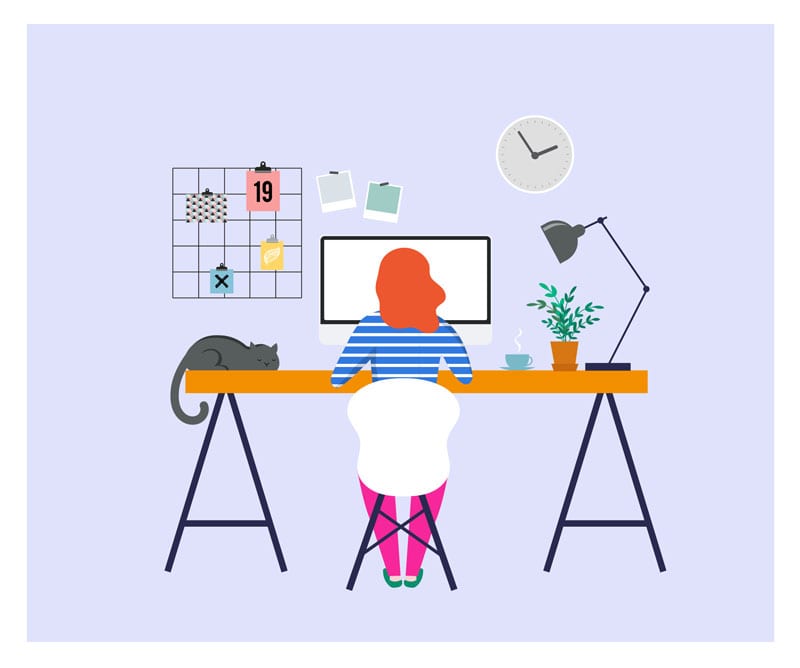 Having a financial security when starting out as a freelancer is essential. It's important to think about the computer software you might need to invest in, travel expenses and remembering invoices are not always paid within 14 days sometimes you may have to wait up to 30-60 days.
It's suggested that we all have three month's living expenses put aside to protect us from unforeseen events. This could be redundancy, illness, family emergencies or in the event that you decide to leave the security of employment and become a freelance interior designer. Nothing is ever guaranteed and starting up on your own can be tough enough without  financial pressures.
It's always best to create a business plan. Here are some quick tips as to what to include:
Start with a survival budget. Work out what you need to live on – mortgage/rent, bills, food, fuel, subscriptions. Can you afford all of these for three months?
Detail the ways in which you aim to sell your services as a freelance interior designer. Social media, agencies, online advertising. Some cost time, some cost money – detail your plan of attack, a timeline for activities and the costs involved.
Consider that most people won't pay in full until the job is completed. You can ask for a deposit to cover the conceptual stage but make sure that you have a contract which sets out when and how you expect to be paid. This guide will help you to understand what to include.
Don't forget to register as Self Employed with HMRC or your domestic tax office.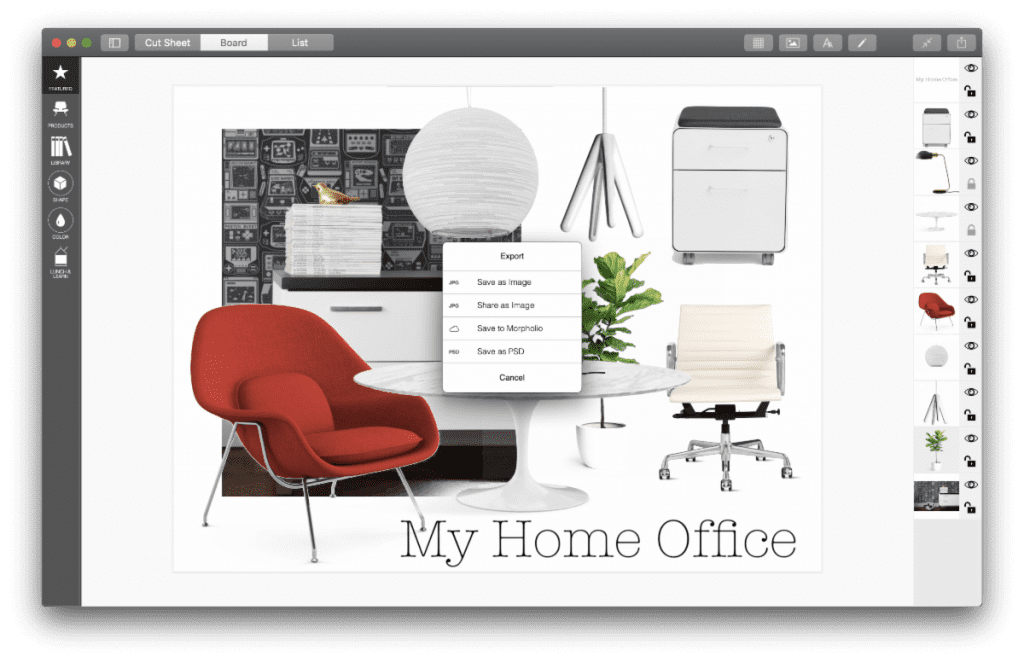 When approaching international clients, it is important there isn't a language barrier to begin with and depending which country you are looking to work within that you or someone you are working with can advise you of that countries building regulations.
International clients can bring great opportunities and extra challenges especially with the pandemic and current restrictions on travel. This doesn't have to stop your ambitions though. When targeting international clients, think about the work you are presenting them with, does your work spark a similar style to their culture, can you offer a fresh approach or twist on traditional design styles? In any approach, have in the back of your mind 'what value am I bringing to the company' this will ensure you can confidently approach them about new and exciting opportunities that may not have thought of. 
There is no rule to what name you use so go with a name that resonates with you.
Keep in mind if you want to grow your business in the future will that name still be relevant to a larger company. Simple things to bear in mind when choosing a company name – is it easy to spell when someone is searching for you, ask friends if they can pronounce it easily, is there a website domain name available, how does it sound when you answer the phone with that name!
Retrain to Do a Job You Love!
Life's too short to do a job you hate! Our interior design courses range from diplomas to degrees and will teach you all you need to know to become a freelance interior designer