Would you send your child to the cheapest school you could just to save money? The decision you make for your own education should be no different. But funding your return to education can be difficult when you've got a mortgage, bills to pay and maybe even past student loans from a previous life. The Advanced Learner Loan is designed to help anyone over the age of 19 to continue their education by funding their course fees. They are paid directly to your training provider and repayments are only made once you reach a certain salary bracket.
Advanced learner Loans are a great way to fund adult education courses, including the NDA Professional Diplomas. Here's a little more about how they work, who's eligible to apply and how they are repaid.
"Is my course eligible for an Advanced Learner Loan?"
As we've said before, not all courses are created equal. For your course to be eligible for an Advanced Learner Loan it must be run by an officially recognised or listed body. You can find a list of these here. Because the UK government pays the college directly, they need to make sure that your course is genuine and from a credible establishment. Hobbyist and general online courses are not eligible for the ALL and your course must provide you with a professional qualification between a Level 3 and Level 6.  
Here at the NDA, all of our courses are fully accredited. This blog will help you to understand the difference between an 'accredited' course, a 'validated diploma' and a 'certificate'. You can use the Advanced Learner Loan to cover the cost of the following courses with the National Design Academy: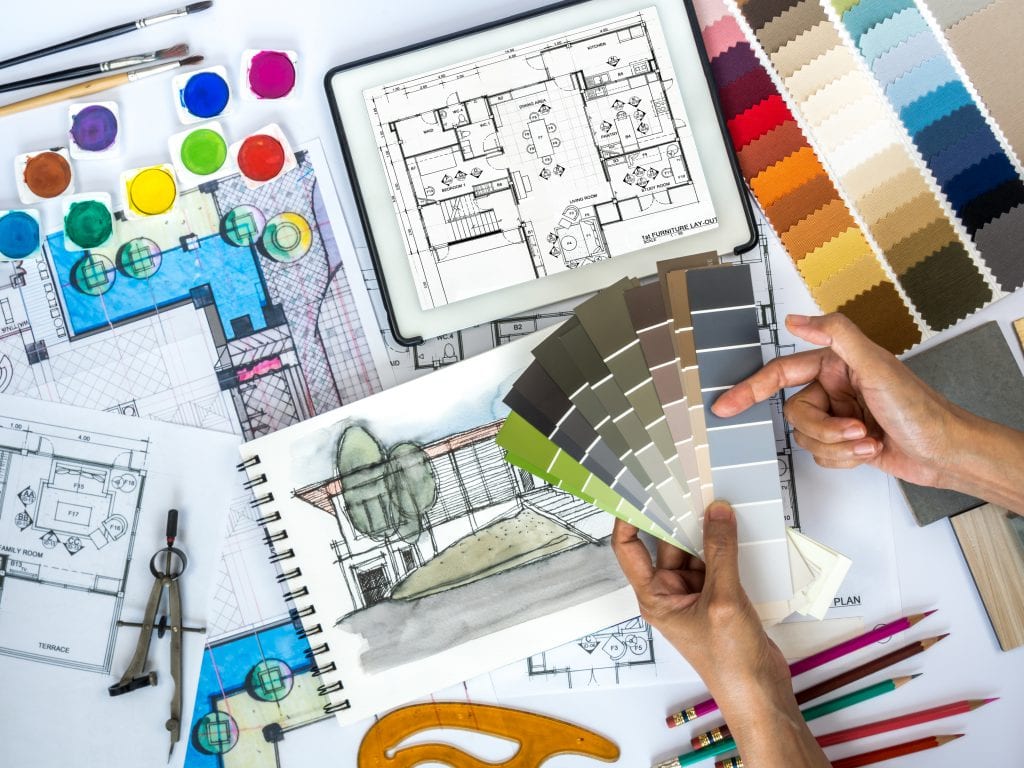 "I'm not a UK resident. Can I still apply for an Advanced Learner Loan?"
Advanced learner Loans are only available to those with a UK National Insurance Number. The loan will not be paid until you provide a valid NI number on your application. You must have the right to work in the UK to have a National Insurance Number. You can find out more about applying for your NI number here.
"My credit history isn't great. Can I still get an Advanced Learner Loan?"
Advanced Learner Loans aren't means tested and they don't rely on a good credit score. You won't even be credit checked when you apply.
"How long will I have to wait after applying for an Advanced Learner Loan?"
Due to Covid-19, all government services are experiencing delays. Loan applications are no different. It's taking roughly two weeks to process Advanced Learner Loan applications so please bear this in mind if you are considering studying one of our studio courses or the fast-track Interior Design Diploma. You will not be able to start your course until your loan has been approved and processed.
We list the next three course dates in advance which should give you the opportunity to plan ahead, taking into account the processing time for your loan.
"When do I have to pay the loan back?"
As with all UK student loans, the Advanced Learner Loan is only repaid once you reach a certain salary threshold. For the ALL, you only start to make repayments when your weekly income is over £511 per week or £2214 per month. This is a healthy £26568 per year. Even when you hit this threshold, repayments start at £2 per month so it should ever break the bank to get your qualification! This student finance calculator is sightly over-engineered for the job at hand but allows you to adjust your salary expectations over a period of time.
Study Online or In-Studio
Find out more about our range of professional Diplomas in Interior Design, Garden Design and Curtain Making & Soft Furnishings.