Written by NDA Senior Tutor, Simone Haley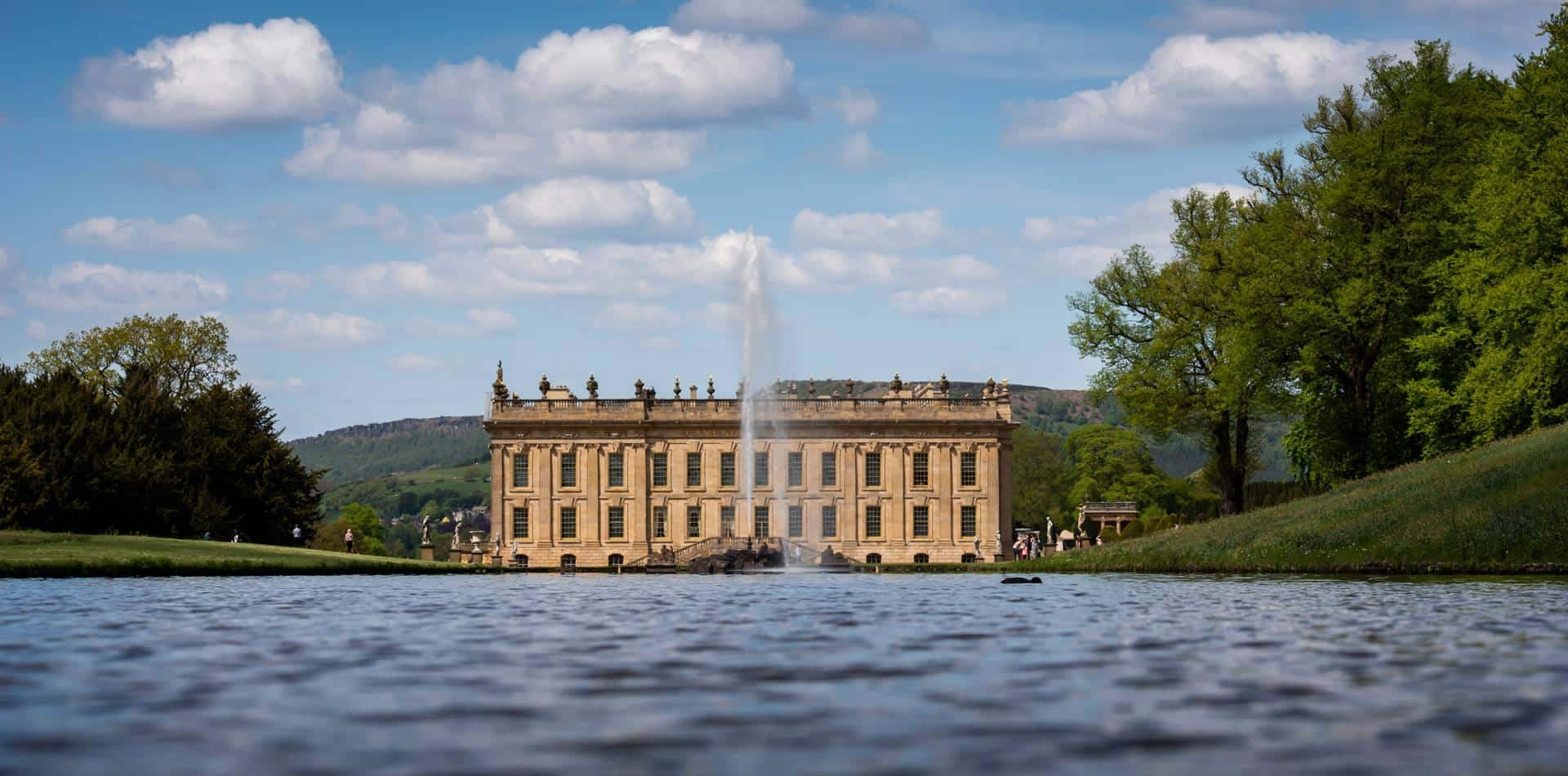 Chatsworth House located in the Peak District of Derbyshire, UK is known to draw crowds of visitors each Christmas.
Each year this stately home selects a theme to install, dress and decorate the house making it a perfect festive activity for the family to enjoy. This year the theme is 'Lands far, far away'. Taking visitors on a visual tour of Christmas with inspired decorations from a range of locations from Canada, to Japan to Portugal and more. There is something to admire wherever you look, no corridor, viewpoint or corner is left untouched by Christmas.
If you are creative and want to be inspired for Christmas, this is the perfect trip to plan. The grandeur and wealth of history of the house alongside the global theme heighten the essence of Christmas.
The Christmas Market welcomes a range of vendors covering all of your Christmas needs from food, drink, crafted gifts, decorations and much more.
Describing their Christmas Celebrations for 2019, Chatsworth say, "be transported on a journey around the globe with Chatsworth this Christmas as you enter an immersive experience full of atmospheric lights, rich colours and the evocative sounds and scents of lands far, far away. The grand rooms of the house are dressed in homage to countries traversed by generations of the family so that you can follow in their footsteps led by famous explorers from fiction and life, Phileas Fogg and Amelia Earhart.
Your guides will be sharing stories of adventure and derring-do from all over the world, while a special children's trail will add to the fun for families. Wintry scenes abound with snow, frosty lights and a sleigh will deliver the essence of Christmas. The Chapel, inspired by a baroque Portuguese church, is set to look breath-taking with a classic Nativity scene complete with floating candles, mirrors and stained glass. Blossom trees, Chinese lanterns and a 10-metre spiralling Chinese dragon bring a flavour of Eastern Asia, while Russian dolls and rustic stars dress the gigantic Nordic Fir tree taking pride of place in the Painted Hall.
The team has delved into the collection to find a treasure trove of memorabilia from around the world, including a Christmas card from America's first family the Kennedy's, who have many connections to Chatsworth.
Morocco, India, Holland, Italy, China, Japan, Portugal and America all feature in what is one of the most ambitious Christmas seasons staged by Chatsworth, famous for its festive displays. Venetian masks, pagodas, origami decorations, frosted ferns and Indian fabrics are just some of the props used to stage a rich, eclectic experience on a journey around the world. Before they leave, visitors can hop into the hot air balloon basket for a photo opportunity."
Some of the images below capture the schemes, finishes and picturesque detailing of the house, enjoy!
Our tips:
Pre-Book your tickets for the house!
Set off leaving plenty of time to travel.
Driving is easiest however bus trips are also available.
Wear comfortable shoes and put a layer on to keep warm.
Try to book during times that avoid peak-time traffic hours.
Keep an eye on the clock! The market closes around 5.30 pm and the entrance gates to the house close at 4.45 pm prompt. The restaurants also close around 5 pm.
Chatsworth at Christmas is open until the 5th January 2020.
Will you be visiting Chatsworth House in Derbyshire this festive season? Where would you recommend for a festive day out?