In these uncertain times it can be difficult to plan for the future. Many a life-plan has been derailed thanks to Covid-19 and we're all looking at having to rethink how we live and work. If you've postponed returning to education or deferred your University start date, choosing an online degree can be a great way to keep your career goals on track.
Online degrees have come a long way in the last ten years and where many a traditional university are still scrambling to transfer their physical courses to a virtual learning environment (for the same fees we might add!) we've been doing it for years!
If you're not sure whether an online degree is right for you, here are 6 things you need to know….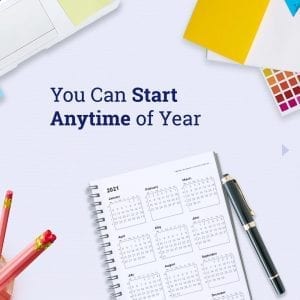 Choose Your Own Start Date
We like to buck the trend when it comes to learning, that's why we designed our online degrees to be as flexible as possible. Adult learning courses should be designed to fit in with modern lives. You know, kids, jobs, household emergencies? 
Our online degrees don't conform to the traditional academic calendar which means that you can start any time, complete your work in the evenings, weekends or whenever it suits you. If you have some extra time at Christmas or maybe things slow down when the kids go back to school – start your online degree then. You don't have to wait until September or January or go through UCAS. Applications are submitted directly through our admissions system and you can get up and running in as little as a week, depending on how you choose to pay for your degree.
We're Experts in Online Learning
Well, maybe not the dawn of time but for 15 years. That's a long time considering that it's the same amount of time that You Tube has been in existence! We are the longest established provider to offer online degrees in interior design online.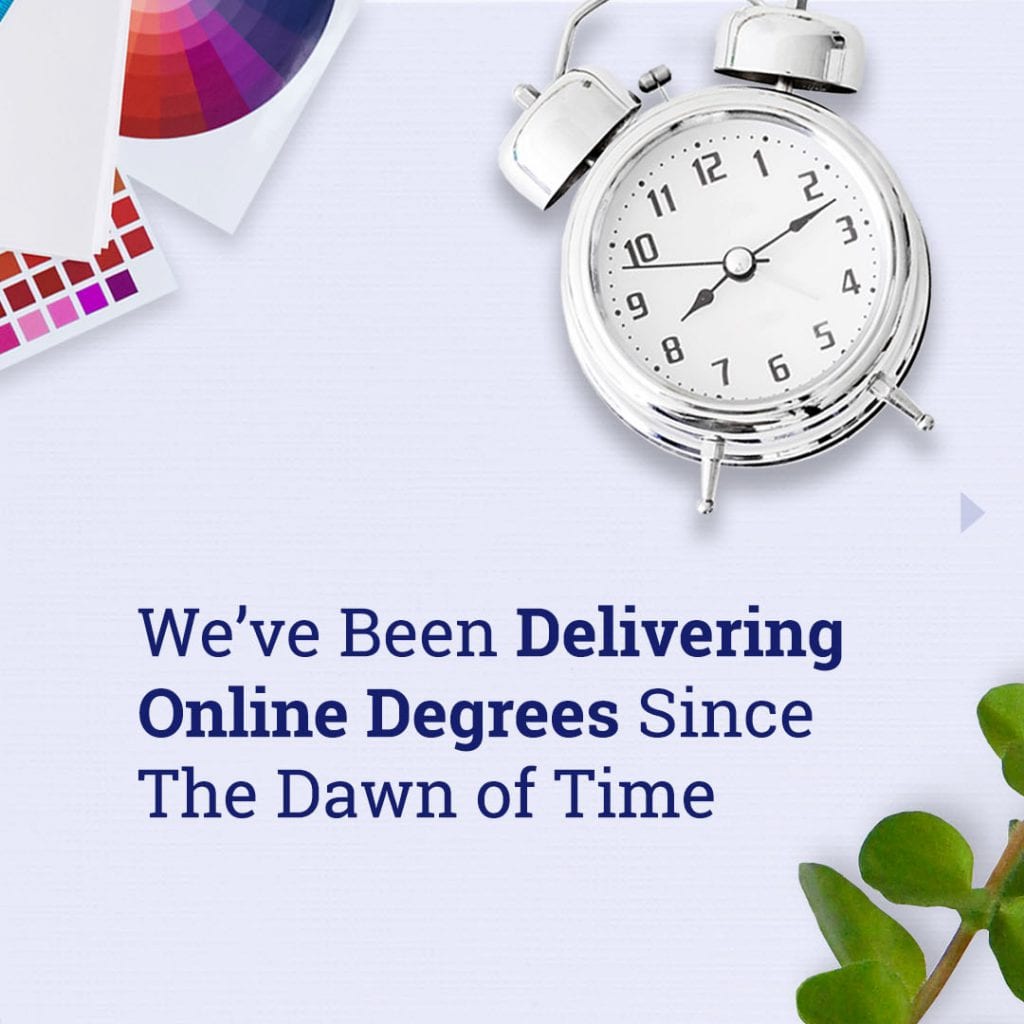 Covid-19 has led to a large increase in students looking for online degrees and whilst all other universities are struggling to transfer their courses online, ours are already tried and tested. In fact, our courses have been specifically designed to be delivered online. The interactive content on the Virtual Learning Studio, online resources and our partnerships are constantly re-evaluated to ensure that our online degrees in interior design are progressive and current.
And if you can't remember 2005, here's a quick recap from You Tube in the form of song….
Nothing Stops You Learning!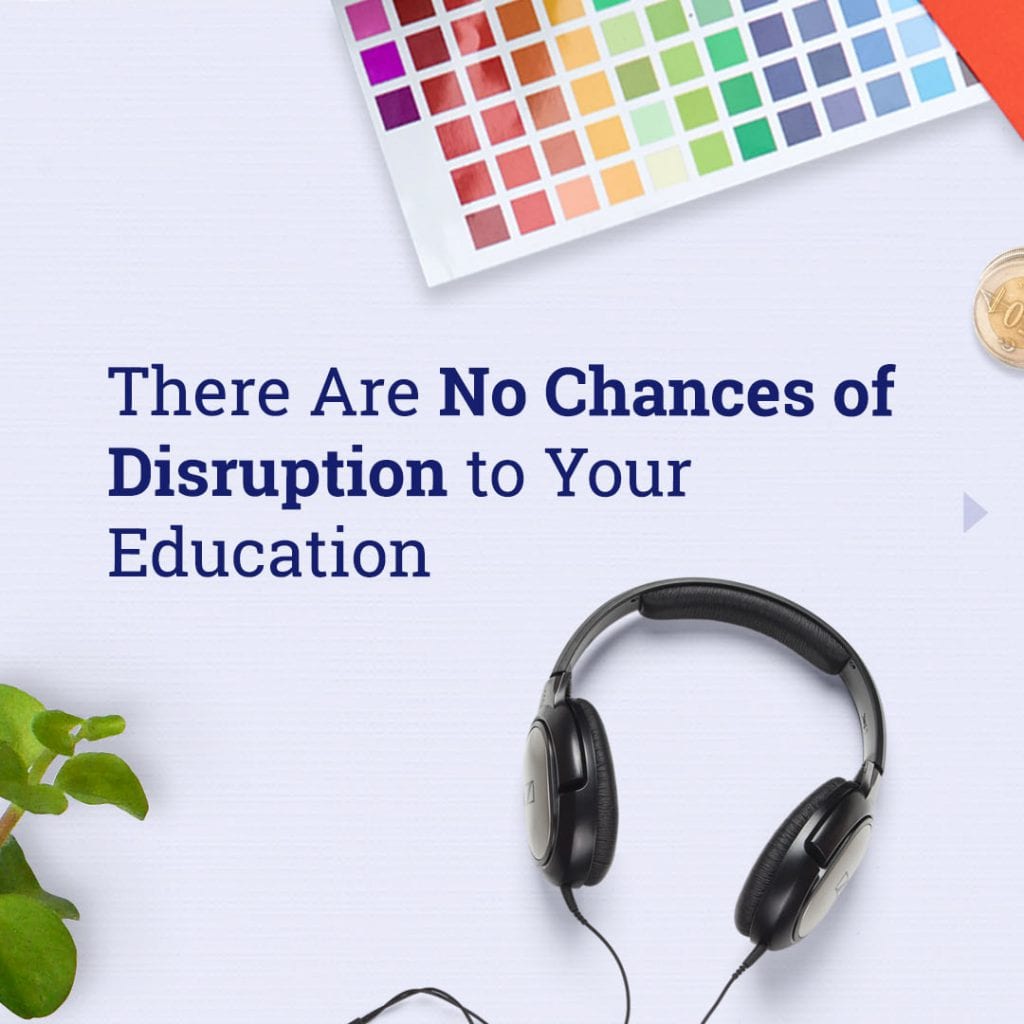 If you've put off going to university because of the Covid-19 pandemic, chances are, you've been concerned that your education may suffer or be disrupted by another lockdown. You may also be worried about being in such close proximity to other students. Studying an online degree in interior design means that there is 0% chance of your studies being affected by any potential future government enforced restrictions. You'll still be able to access all course materials. 
Our tutors are well-practiced at remote working and you'll still get access to a peer-group via our social media channels and Facebook group. We're also in the process of setting up Zoom discussion groups. You can't even use the excuse that the dog ate your homework! All assignments are completed and submitted online!
You Can Focus on One Module at a Time
In most degree courses, each term you'll be expected to cover at least 3 subject areas. This means constantly changing your headspace to accommodate topics which don't necessarily fit together. NDA online degrees allow you to study and complete one module at a time. Meaning absolute and complete focus on one subject area at a time. 
There are 11 modules on our online interior design degrees. You can immerse yourself in the content of each and take your time to fully understand the course materials. You get full tutor support as you progress through your degree course and only move onto the next module once you've finished the previous one.
Our Tuition Fees Are More Flexible & Affordable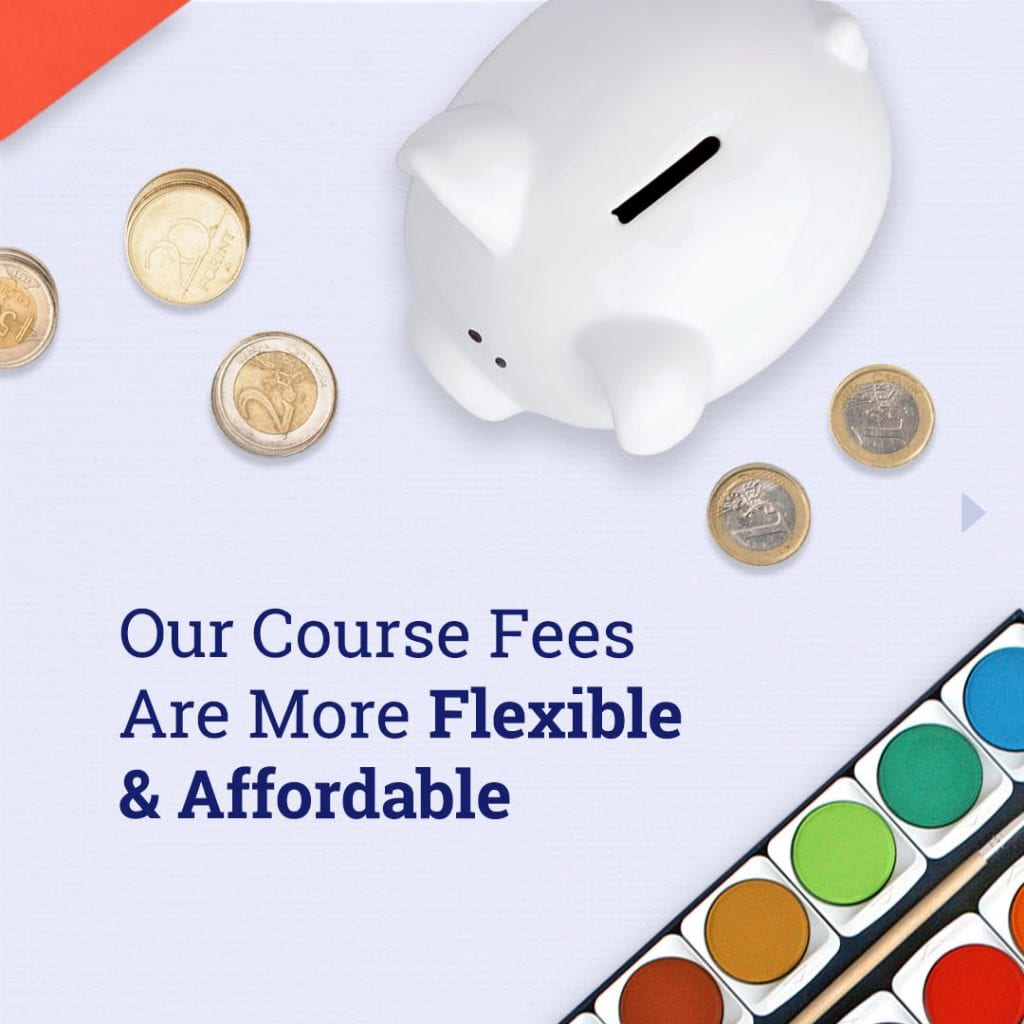 The costs associated with delivering an online degree are far lower than traditional, physical degree courses. We have no huge campuses, no large corporate departments, just a dedicated and specialist group of passionate tutors and a highly efficient and personal admissions team. This means we can charge around 40% lower tuition fees than traditional universities.
We try to make our online degrees in interior design as flexible as possible and that includes paying for it! We offer a discount for paying in full, a monthly payment option or support in applying for a student loan if you're in the UK.
Here are the three options:
Spreading the cost of your degree can be a great way to make tuition fees more manageable. You pay a set amount each month, over 10 months of the year. The same option is available for both UK and International Students. Simple, affordable and no loans to repay at the end.
The UK student loan can be used to cover all of your fees, whether you study a full BA (Hons) degree, Top-Up degree or online Master's degree. You can find out more about applying for a UK student loan here.
Paying in full is the most cost-effective way of covering your degree tuition fees. At the current rate, UK students will save £750 on their full degree by paying in full. International students can save around $1800. These savings are possible because our administration costs are less and we pass this saving on to our students.
We also offer a generous progression scholarship for anyone progressing from a Diploma course onto a degree, and from an online degree onto a Master's in Interior Design, so it pays to progress with the NDA. Find out more here.
You Get More Opportunities to Specialise
We are the only provider of online degrees to specialise in Interior Design. We offer more courses specific to the industry than any other University. With five courses to choose from, you can be sure that your online degree will be specific to the career path you want to take.
We offer online degrees in the following subjects: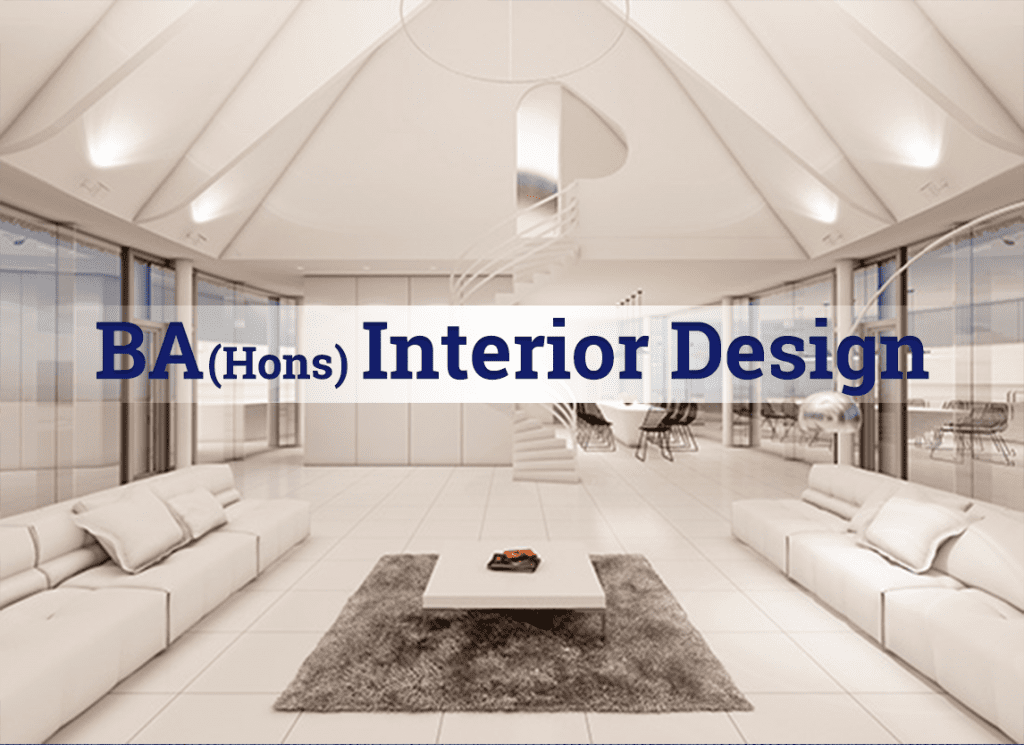 This is our best all-rounder online degree in interior design. You can study part-time, or full and as with all of our courses, start any time and complete each module at your own pace.
You'll cover both residential and commercial interior design briefs as you progress through the course which will give you all the grounding you need to embark on a career in this wonderful industry.
Modules include Space Planning, Creative Lighting & Technology, Sustainable Interior Design and Professional Practice, culminating in a final project.
There are no exams and your personal tutor will assess your projects as you submit them. Your portfolio is then moderated by our awarding partner De Montfort University.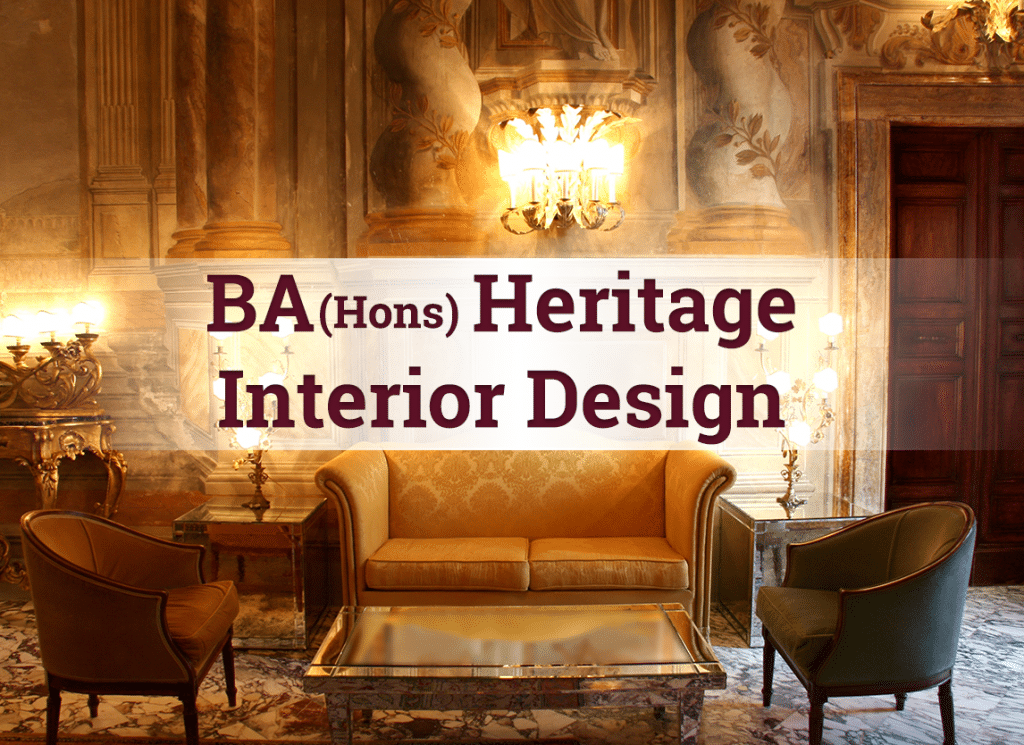 BA (Hons) Heritage Interior Design
This is the world's only online degree of its kind. The Heritage Interior Design degree is for those who have a soft spot for the traditional, the historic and the classic design styles of the past. 
Whether you intend to specialise in period renovations and conversions or just have a passion for heritage style, this degree course will give you the best grounding and teach you specialist skills which are essential if you're working on historic and listed properties.
A few modules are the same as on the BA (Hons) Interior Design; Research & Contextualisation, Space Planning and Professional Practice are all covered. All other modules have been created specifically to help you become an expert in the field of heritage interior design.
Again, there are no exams, and the online degree concludes in a final project which will give you the opportunity to create a stand-out project to show off your expertise in your portfolio.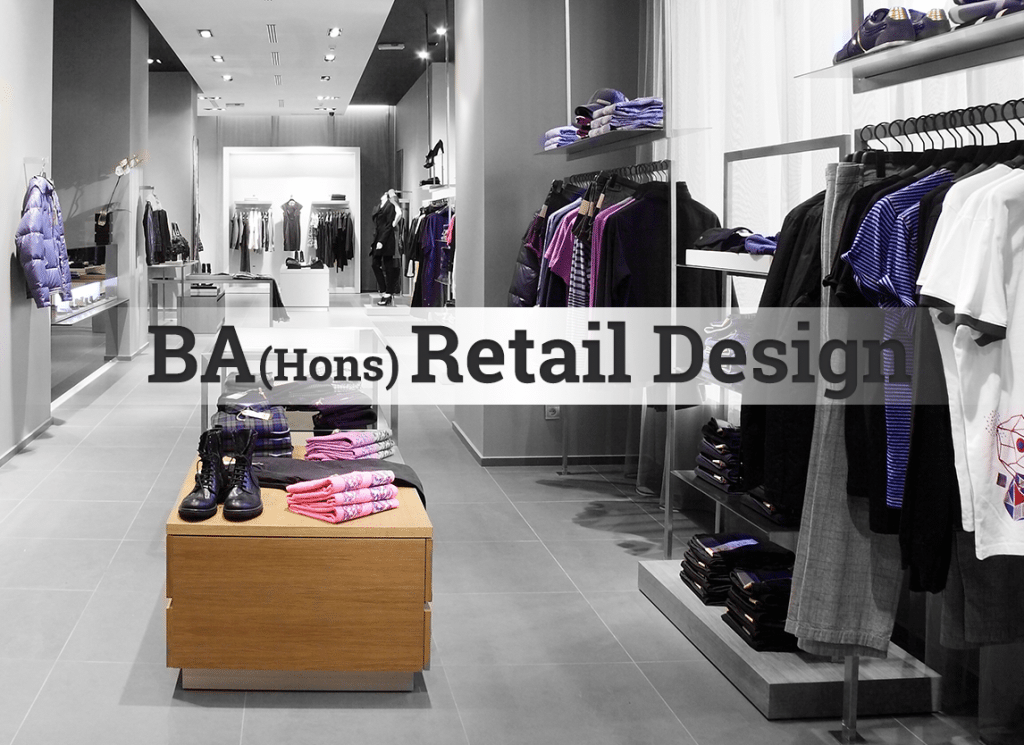 Again, a world's first online degree, the BA (Hons) Retail Design has been specifically designer to train you to design for the retail and hospitality sector.
The specialist modules of this course include branding, visual communication and merchandising and customer experience. In your final year you will get the option to choose between 'Exhibition Design' and 'Retail Space in a Wider Context'. This can include hotels, galleries and museums, airports – any commercial space where customers and visitors gather and are influenced by the design or their surroundings.
This online degree is perfect for those who have found themselves taking on more commercial or retail clients or who want to break into the industry offering specialist services.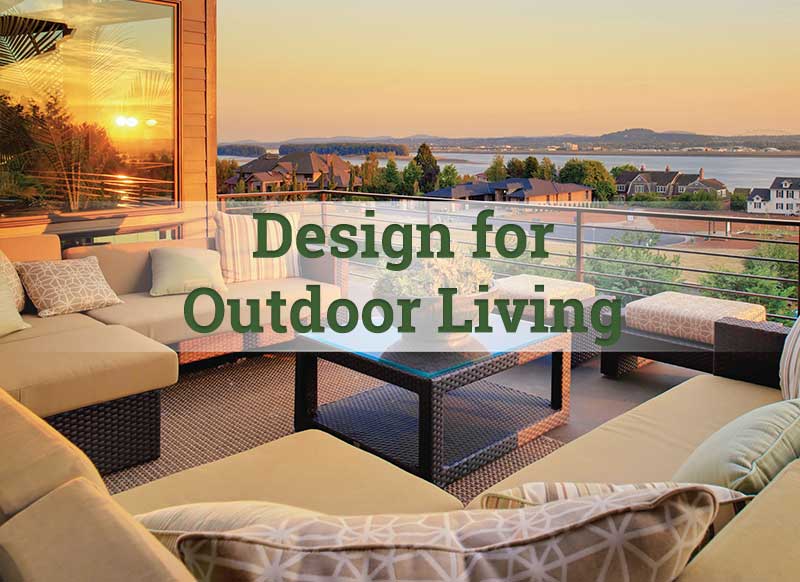 BA (Hons) Design for Outdoor Living
This has been one of our most popular online degrees since Covid-19 forced us all to start spending more time in our homes. Our Design for Outdoor Living degree gives you the specialist skills required to design spaces which make the transition from interior design into the great outdoors.
Whether you are looking to create a career in commercial design – designing practical outdoor spaces for hotels, restaurants and office spaces, or you'd like to specialise in creating luxurious outdoor living areas, this course will give you all the tools you need to carve out a career as an outdoor living specialist.
Comprising of the main key modules of the interior design degree (Space Planning, History of Interior Design, Furniture and Furnishings and Professional Practice) and adding specialist modules such as Plants & Planting, Design Technology & Materials and a final Outdoor Living project to put your learning into practice and make your portfolio stand out.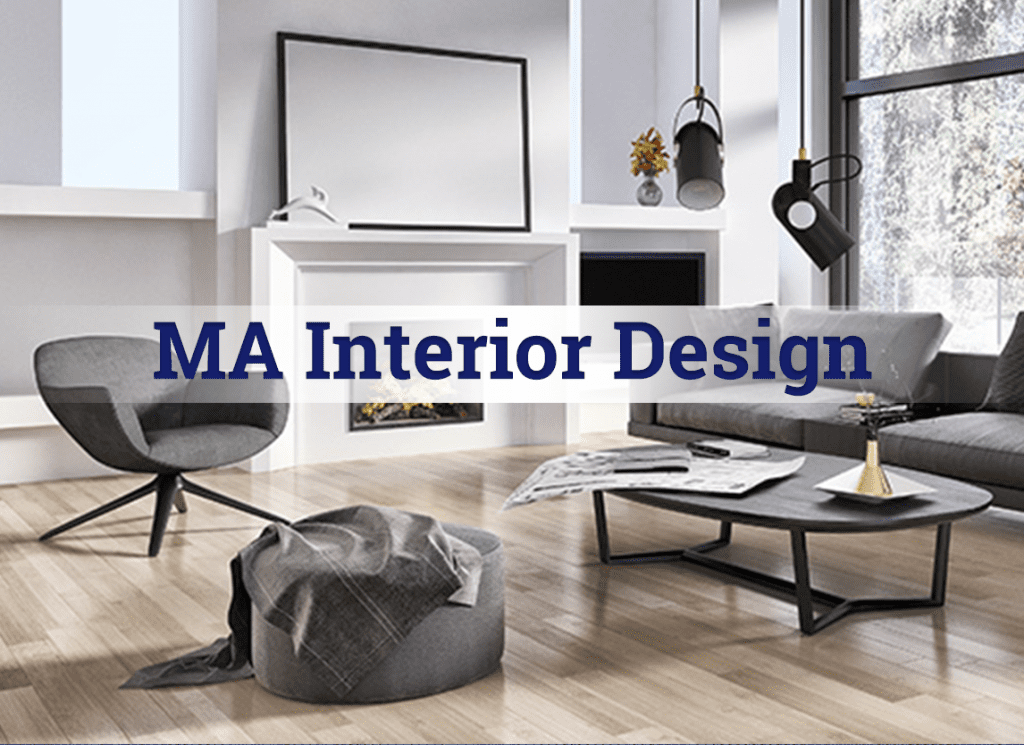 The online Master's Degree in Interior Design is the highest online degree that we offer. Suitable for those who want to progress in their current role or students who have already studied on an NDA degreecourse, the MA takes your learning to the highest level.
You'll go further into advanced research methods, technological innovations, trend forecasting and cultural influences in interior design.
One of the best things about doing your Master's in Interior Design online I that you can fit your studies in around your job. If you're already working in the industry, you can opt to use a project you're already working on as your Master's project.
So, if you're looking to get into Interior Design Practice Management, want to further your interior design expertise or want to bring your skills up to date, the online Master's Degree Interior Design is a great way to progress your career in interior design.
Want to Know More About Our Online Degrees?
Why not sign up for our next virtual Open Day?