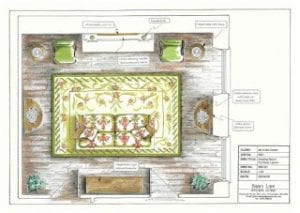 It's your time to shine
and show off that creative flair you've got! Entries for
The Design Awards
are flowing thick and fast so if you fancy your chances and want your design to be crowned Design of the Year, get those creative juices flowing and submit before it's too late!
Organised by the publishers of  Designer magazine, the award scheme is supported by over 30 UK suppliers (including Siemens, SMEG and Candy) and celebrates innovative design across the home.  The competition categories include:
Kitchen Design of the Year
Bathroom Design of the Year
Living Space Design of the Year
Sustainable Design accolade Award for the best environmentally friendly design
The 2010 winner for Kitchen Design of the Year (over 25k) was  Ainhoa Bilbao, Bulthaup Mayfair and for under 25k Kieron Bell, Kitchens International. Joe Burns & Geraldine Maurice, Oliver Burns Interiors were the winners of the bathroom of the Year Design and Paul McAneary, Paul McAneary Architects scooped Living Space Design of the Year.
As well as the above, an additional category opens tomorrow (1st April), Product Innovation Awards which champions real innovative design and highlights the importance of driving creativity and forward thinking.
To enter the Design Awards you need to download and entry form PDF from the Designer magazine website and send your submission before 1st June 2011.
Good Luck!
Image By NDA Student Karen Lane- http://autographinteriordesign.wordpress.com/