January is possibly the toughest month of the year. The afternoons are dark, in the UK at least, and the holiday season is over. With the energy crisis and constant strikes it's no wonder we're all feeling a little glum. But there is light at the end of the tunnel. The smell of spring, the warmer weather, there's plenty to look forward to. In the meantime, this is a great time to focus on your home zone. We've put together a short list of interior design tips to help boost your mood.
With normal family life and many of us still working from home, clutter builds up quickly. Having a household cleanse can work wonders for your mental health and help you designate clear areas for work and rest.
It can be difficult to work out what's clutter and what's worth saving. We may actually be arguing with ourselves here as we said in our 'How to Declutter Your Home' blog that you only need ask yourself one question – does it bring you joy? This isn't always realistic, as 'the joy of socks', or 'the joy of bread makers' have never been really been extolled. For this interior design tip, we suggest that you ask yourself two questions – do you use it or does it bring you joy?
The Kitchen:
Who doesn't dream of walking into their kitchen with clutter-free work surfaces? Getting rid of old gadgets or unused cookware can free up valuable cupboard space to shut office and schoolwork away at the end of the day. Let's face it, we've probably all got too many baking tins and saucepans and we've got to make room for that new air fryer! 
The Lounge:
Storage furniture can be a great way to rid your relaxing space of clutter. Freestanding shelving are a great interior design tip to help organise bits and bobs. They can be used to display framed pictures, plants and oddments which are too special to be hidden away. No drilling, no holes, no mess!
The Bedroom:
Clothes create the most visual clutter unless you are lucky enough to have a walk-in wardrobe or dressing room. This great guide from The Spruce has a few great tips for reworking your wardrobe space on a budget.
Be brutal! If things are too good to throw away, try selling or giving them away on Facebook Marketplace or a local selling page.  
We all need to get away from it all every once in a while and it's probably going to be a few months until your next holiday. With most of us trying to save money too, creating a retreat in your own home can help you to destress without access to a spa day, retail therapy or nights out with friends.
Having somewhere to truly relax and rid yourself of the stresses of the day will lengthen your fuse and give you much needed 'me-time'. Destressing will make you more productive too as you'll sleep better. Even if you take ten minutes out to clear your head, your mood is bound to improve.
Your retreat needs to be anywhere you can relax without fear of interruption. Ideally a room with a lockable door or at least a 'Do Not Disturb' sign! Whether you create a reading corner in your bedroom or lounge, declutter the bathroom and fill it full of scented candles or tidy up the garden shed and turn it into a mini studio – giving yourself a bolthole to wind down and do your favourite things will boost your mood no end.
Colour influences your mood, it's a fact. It's also so important in interior design that it's one of the first things we teach our interior design students on the Professional Interior Design Diploma. Colour psychology is a science, and you'll have to really consider how colour affects you and your mood before you make dramatic changes to your colour scheme.
Some are energised by relaxing blues, whereas others find them sterile. Some are excited by reds, others find them draining. Some say that colour psychology also extends to being able to predict a person's personality traits and behavioural patterns based on their favourite colours. Take a look at this interesting little blog from Big Chill and look at some dreamy colourful appliances at the same time!
You can read our short blog which has a few good interior design tips for choosing the right colour and shades in your home.
Top Tip:
It's easy enough to inject colour without having to redesign your whole room. Look at using textiles and soft furnishings, wall art or even lighting to add a splash of colour in a neutral scheme.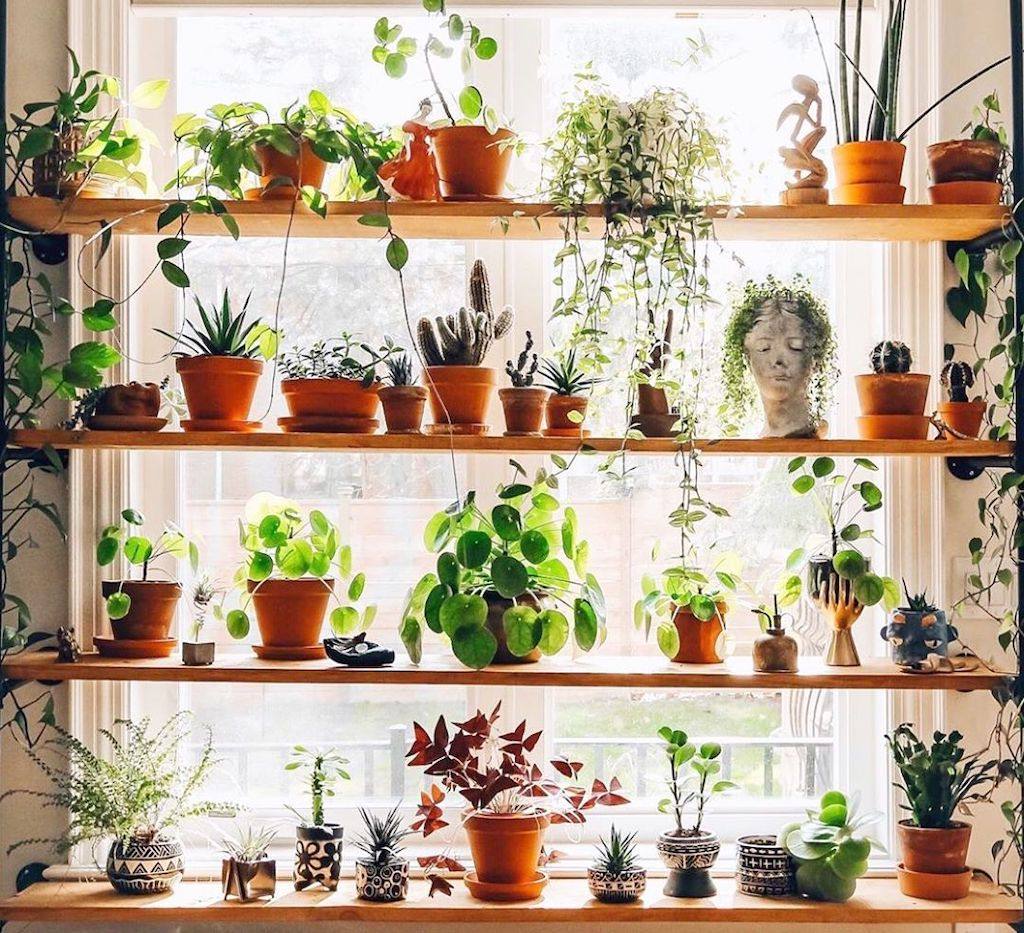 How many of you have become houseplant addicts since the start of the pandemic? Instagram is full of new plant parents who have filled their homes with greenery over the last three years. But why the sudden interest in indoor gardening? Life has been tough over the last few years so we've been getting our good juju and kicks where we can. Plants have been proven to boost your mood and followers of the principles of feng shui swear by them for promoting feelings of harmony. According to the ancient practice, the oxygen released by plants promotes positive energy throughout your home. This may be why some of you started with a couple of small houseplants and soon found yourself tending an indoor jungle!
Biophilic design has been shown to boost productivity and general wellbeing in the workplace as well as in our homes. People find themselves more motivated and generally happier when they are reminded of the outside world whilst they are at work. So, whether you're at home or at work, your health and mood can benefit massively from a touch of green energy.
As far as interior design tips go – when you're working with houseplants consider that they have different colours too. Some are deep bluey greens, others have more of a yellow hue. Consider how the type of plant will work with your colour scheme or other materials in the room.
Even if you haven't got green fingers or always forget to water your plants there are some great low-maintenance houseplants out there. Here's a good list of hard-to-kill houseplants from Good Housekeeping.
If you're down in the dumps or just want to inject the feel-good factor into your home, don't forget your furnishings! Get tactile with textiles and ride the rest of winter out with cosy blankets, comfy cushions and snuggly rugs. It'll also help you lower your heating bills!
Just think about it for a second…..You've had a rough day. That was harsh. Softly, softly. Warm and fuzzy. Even our language has evolved around the emotions we feel when we touch a certain surface. Your choice of soft furnishings can have a huge impact on your mood and it's one of the cheapest and easiest interior design tips on this list to get right. It's amazing how much a deep pile rug can warm up a room!
When you consider your textiles, think about the practicalities. If you have small children perhaps a white rug/throw/cushion/curtains/carpet/sofa isn't the best idea! Look for washable items or multicoloured or heavily textured textiles which won't show grubby hand marks or stains so easily.
Velvet sofas are now de rigueur, and for good reason. Unlike leather they are warm. If you live in a home with pets, they are ideal as unlike many other upholstery fabrics pet hair doesn't get into the weave and can be easily swept off. Velvet can also be dyed in vivid shades and has a good colour fastness.
Curtains and blinds are another way to make your room look and feel cosier. Forget swags and tails for adding sophistication to an interior scheme. There are so many modern window treatments available which don't have to cost the earth. Especially when you make them yourself! Our Curtain Making & Soft Furnishings course teaches you all you need to know to make your own curtains blinds and cushion covers so that you can splurge on the most sumptuous fabrics and learn a new skill at the same time.
Love Pinterest?
The NDA's interior design courses can help you get the career of your dreams. Who wouldn't love to get paid to Pinterest?