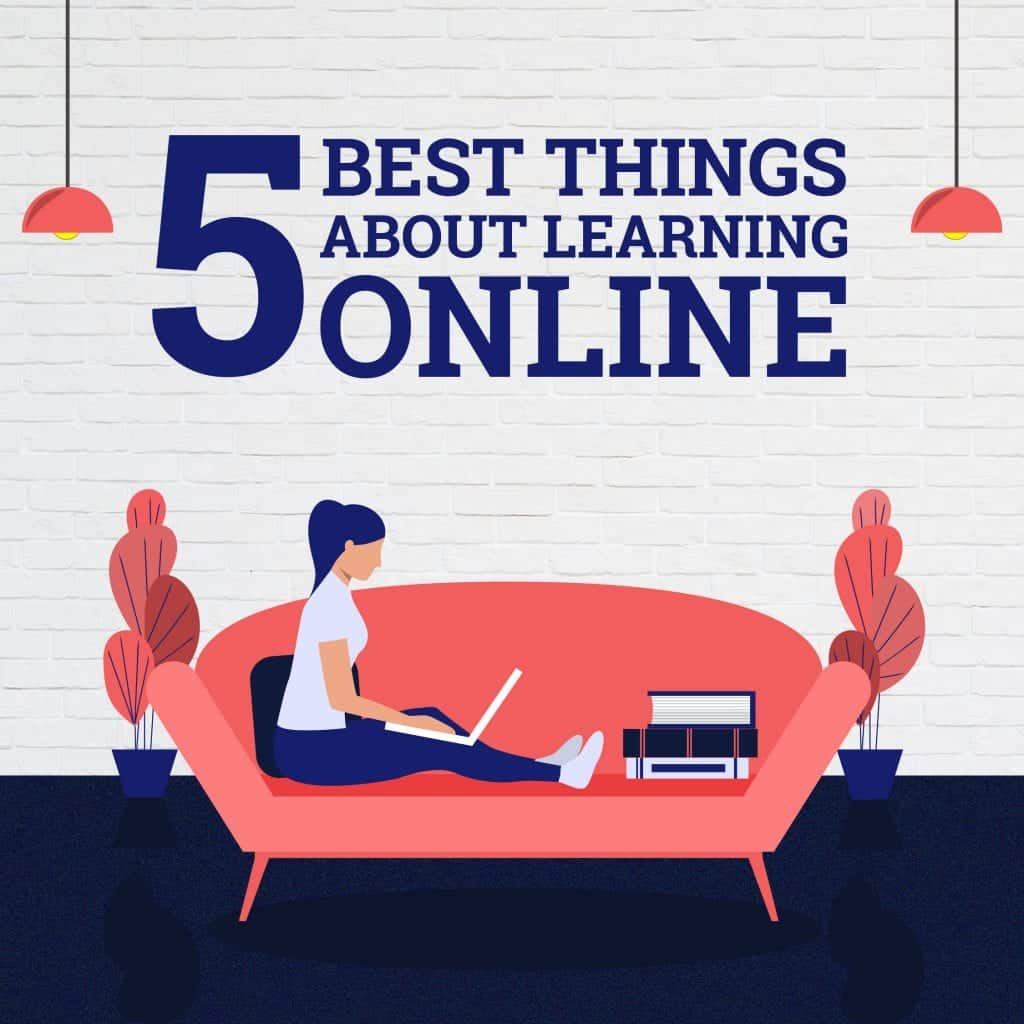 Studying at home isn't a new concept but with modern life becoming so hectic, it's one of the best ways to learn new skills without having to drop everything and return to education. New online learning methods are a far cry from sitting through tedious videos and multiple choice quizzes, our Virtual Learning Studio is just one example of where online education is more interactive and immersive than ever before. In addition to improving your chances of career advancement, learning from home can also benefit you in other ways that you may never have thought about.
1. Online Learning is Good for Your Health - Fact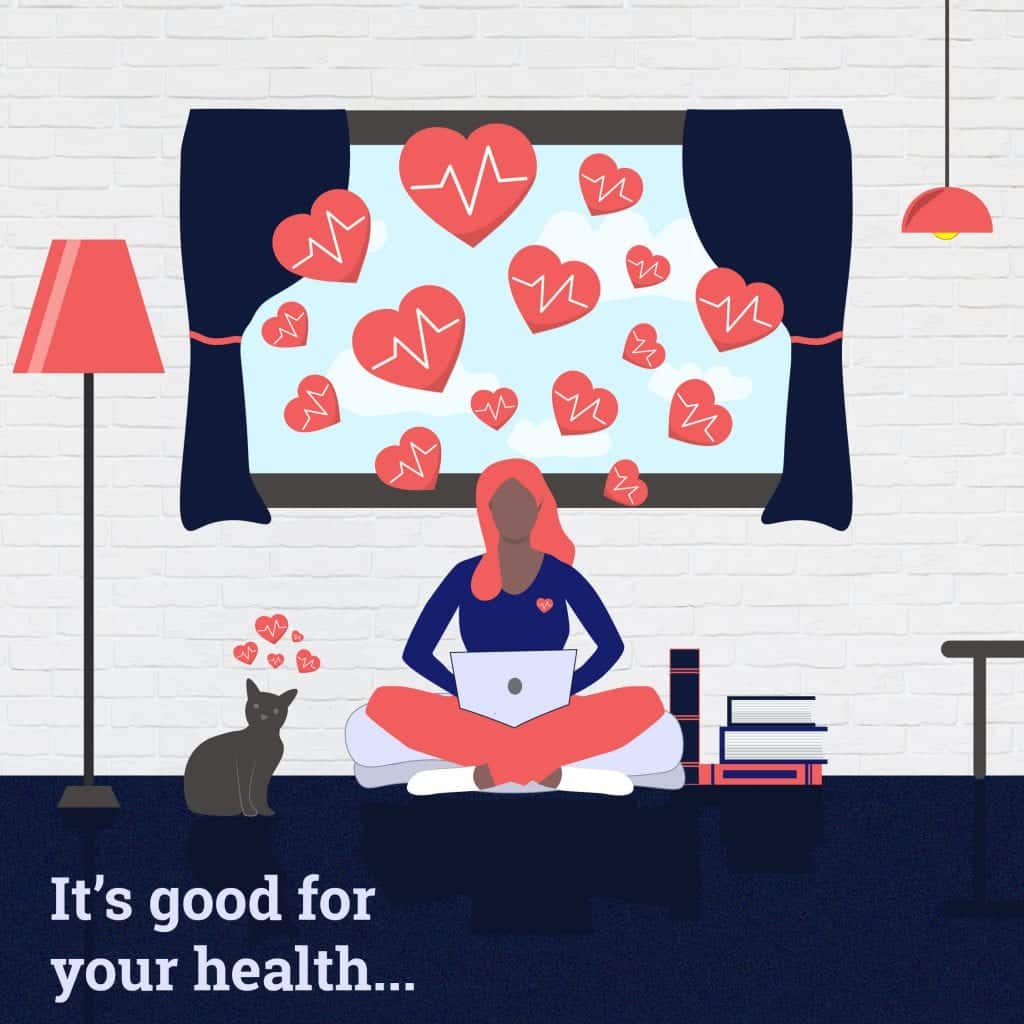 In Britain's most comprehensive survey of online learning, supported by Google, leading British thinktank Demos found some compelling evidence to suggest that online learning isn't only good for your career, it's also great for your mental health! In 'The Learning Curve: How the UK is Harnessing the Potential of Online Learning', 77% of the people questioned found that learning online benefitted their mental wellbeing.
And as much as studying at home can help you to stay safe from the current global health threat of coronavirus or alleviate some of the cabin fever if you are on self-isolation, there are plenty of other ways that learning from home can positively affect your overall health.
Just knowing that you are pursuing a dream or studying something which may have always been a hobby can be massively beneficial to your day to day mood. Studying a design course online also helps you inject a little colour and excitement into your life. If you're doing a job you don't like or find boring, returning home to work on an inspiring project can be the best part of the day. Many of our students comment that it never feels like working – it feels like pursuing a passion!
2. You'll Earn More Money!
Another fact from The Learning Curve is that people who learn online, or study from home, add an average of £3640 a year to their salary. We know! Amazing right? This is the equivalent of adding £2 per hour to your wage. When you learn online you're adding to your skillset, learning extra skills which your current role doesn't necessarily require but something which will separate you from the competition. This can be crucial when it comes to gaining that promotion or getting that higher paid job. You can even use online learning to change careers. Close to a quarter of people who had completed a 'home study' course did so to train for a job in a different industry. This is one of the most common reasons our students have for studying interior design with the NDA.
You may also want to speak with your employer about using time at work to upskill. Many employers offer time out of work for CPD courses. Whilst others may contribute towards your student fees. It benefits them by developing your skills and increasing employee happiness. Why wouldn't they love it? Studying online means that you can learn from anywhere too so you can learn in the break room or set aside time at your desk to study online even when you're at work.
Our distance learning design courses are taught at a professional level so whether you are looking to become an interior designer or perhaps you're a landscaper looking to get into the garden design business, our courses teach you all you need to know to start your own business or get that first job in interior design, garden design or curtain making and soft furnishings.
"The more you learn, the more you earn"
3. You'll Get to Spend More Quality Time with Your Family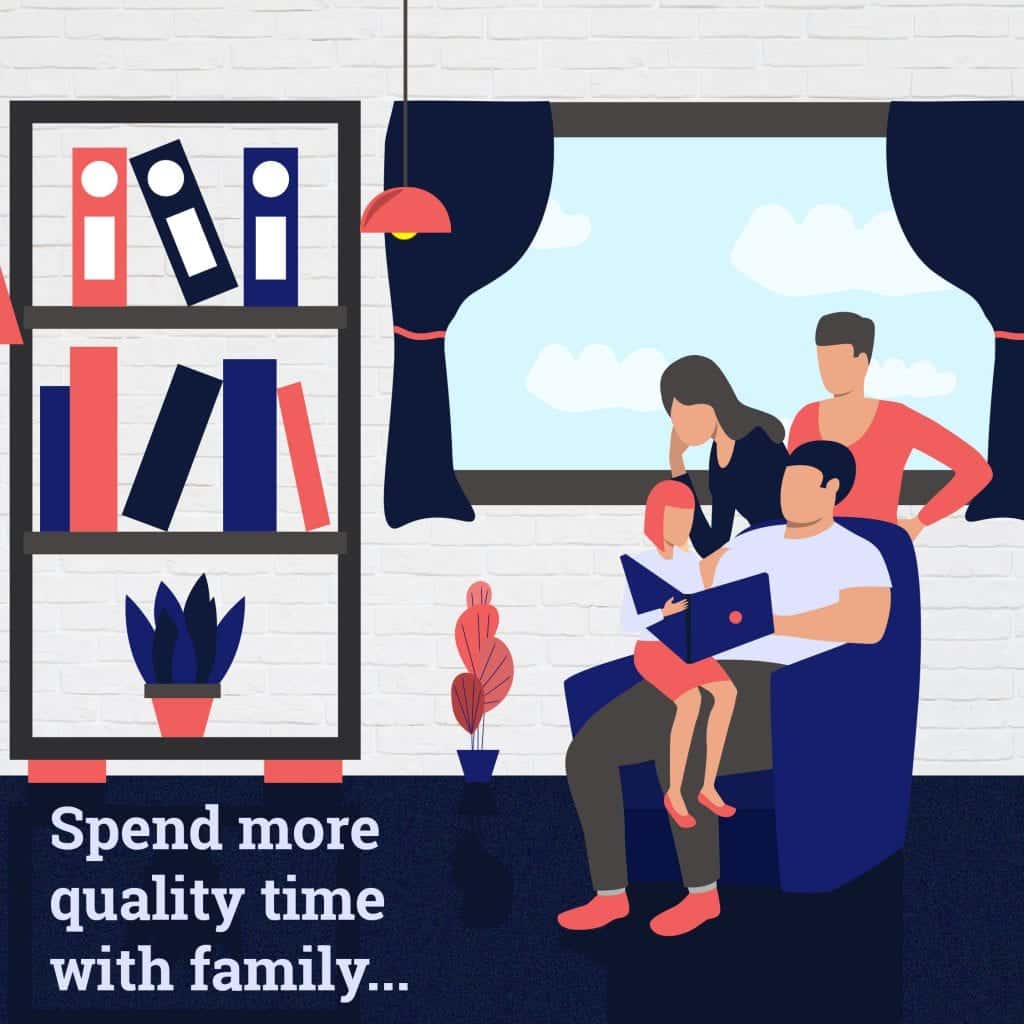 One of the best things about studying at home is the ability to fit your studies in around your family life. Learning online means that all of your course materials and research can be accessed at any time, from anywhere. If you have young children, it may suit you to study when the kids are in bed. Not being tied to a classroom or timetable gives you the freedom to study where and when it suits you.
Taking time out to study can be quite a daunting prospect. Not many people can afford to quit their current responsibilities to focus on that dream job. For many adults, learning at home can be the best option to cause their lives the least disruption.
Studying with the National Design Academy, you can start your course at any time, work through units (Diploma courses) or modules (BA & MA Degrees) at your own pace and you even get time off for holidays. In short, learning at home is designed for people with busy lives. It offers a great deal of flexibility which, let's face it, we all need in this day and age.
4. You Can Qualify Faster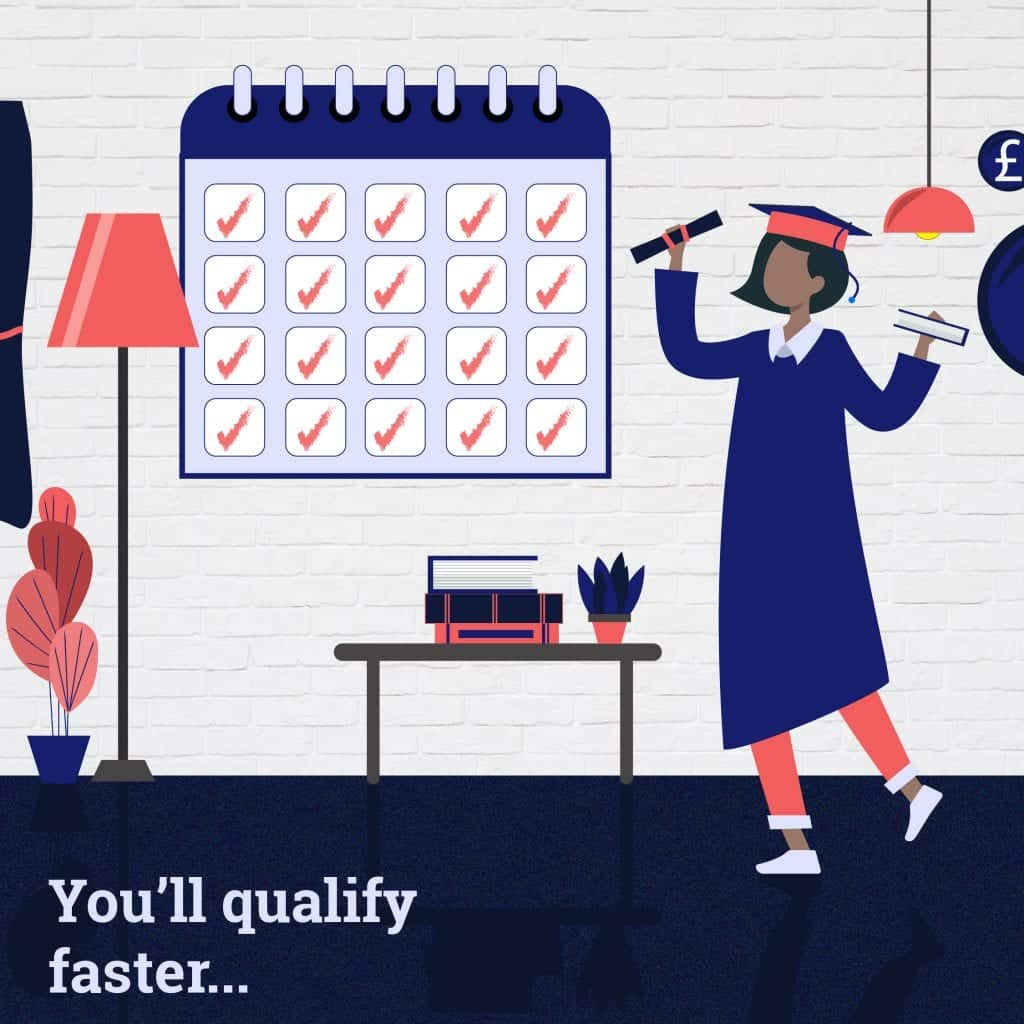 Being able to start a design course at any time means you can qualify or complete your course much faster. As you all know from being at school, the traditional academic calendar runs from September to July or slightly earlier for colleges and universities. Studying at home means that you're not tied to the constrictions of stuffy, (in our opinion outdated) traditional ways of learning. Learning online is truly liberating. Here at the National Design Academy, our busiest times are your quietest times. People start our online interior design courses, and garden design courses in the Summer, Spring and even over the Christmas period.
Unlike many other distance learning courses, with the NDA you don't have to wait for a cohort of other students to catch up or a specific date when your next assignment is released, it's all there ready and waiting for you in your Virtual Learning Studio. We don't control your pace of learning, you do. This means that if you have the extra time, you can complete your course in less time than it would take at a physical college or university.
Looking to qualify in as little as 12 weeks? Our studio course is a perfect blended learning option where you have two weeks of intensive training in either our Nottingham or Dubai studio (one week in studio, followed by five studying at home online, followed by a further week in studio and five more studying online). This option gives you the ability to work with our experienced tutors, putting a face to the name and getting hands-on instruction on some of the more technical elements of interior design – lighting, technical drawing and professional practise.
Top Tip: Pick a time to start your online course when you have enough time to immerse yourself for a couple of nights in a row or a few hours where you can explore the Virtual Learning Studio, the online resources and get your creative juices flowing. Online learning can become a little addictive when you're passionate about a subject so although you can learn at your own pace, we promise you that you'll enjoy every second!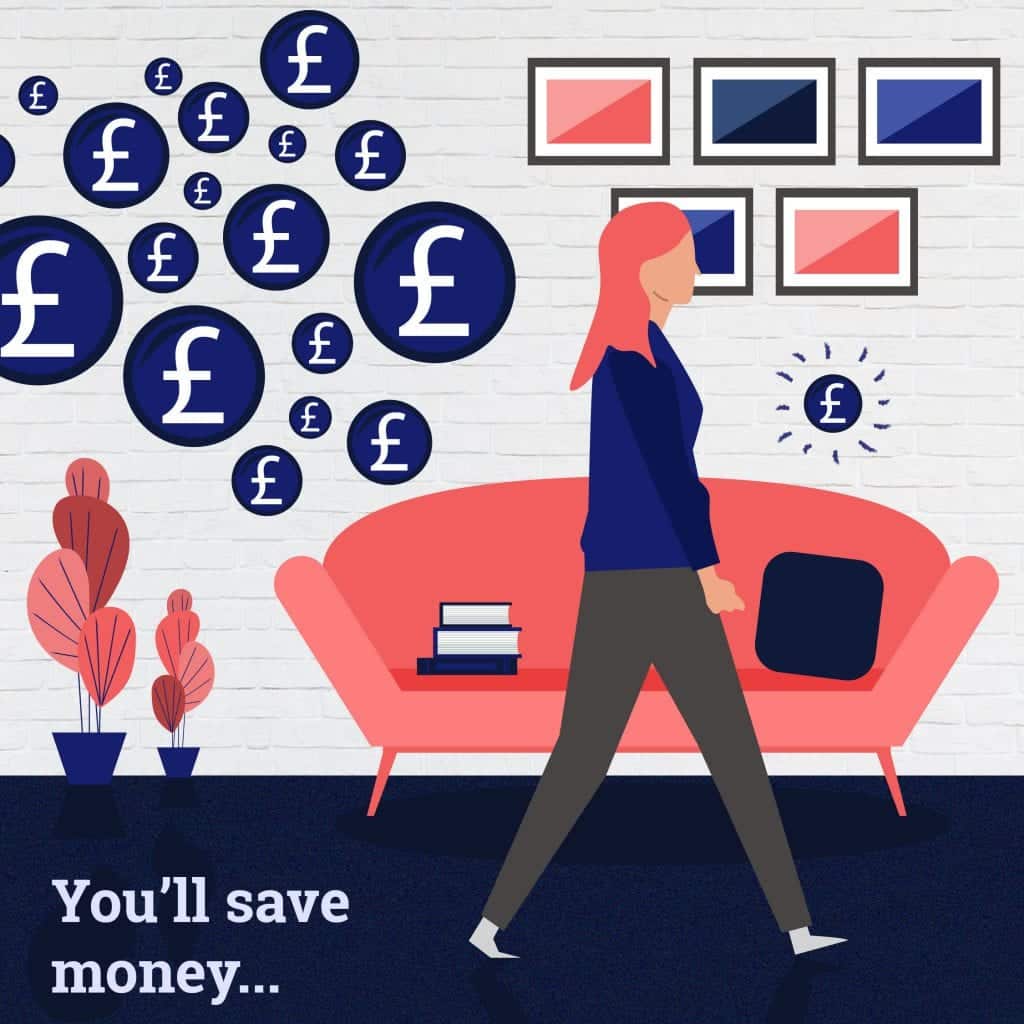 It may sound obvious but learning online is cheaper because we don't spend money on physical premises for you to attend. Online learning means that we aren't printing reams of paper which ultimately gets thrown away. We don't have to heat lecture halls, of employ teams of cleaners. This is why we can offer our BA Interior Design and MA Interior Design courses up to 40% cheaper than physical universities.
If you're studying at home, it means we get to spend valuable resources and funds on the important stuff such as the Virtual Learning Studio, experienced tutors who have actually worked in the interior design industry and most importantly, scholarships for progression for current students. As part of a not for profit Education Foundation, the NDA offers scholarships to students progressing from a Diploma onto one of our design degrees. We also offer discounts to any student wishing to study more than one diploma, so once you've completed your Interior Design Diploma, you could enhance your portfolio by adding a garden design or curtain making and soft furnishings qualification.
The same goes for degree students. Once you've finished one of our BA Design qualifications, you can transfer on to a Top-Up Degree. So if you decide after getting a BA in Interior Design that you'd like to specialise in the restoration of period properties, you can study the final year of our BA Heritage (plus a couple of relevant modules from the Foundation Degree) which is equal to another degree. We even provide another progression scholarship to move onto our Master's Degree Interior Design.
You also don't have to pay for travel or childcare. You don't have to stop working to study online. This is modern learning for modern lives. It's on-demand education. As and when you want it.
So, if you're trying to decide between an online design course where you can study at home, or waiting until September to get started, consider this:
You'll earn more money, save more money, spend more time with your family, complete your course faster AND improve your health and happiness if you study from home!
Want to Know More?
You can find out more about the NDA's Online Design Courses in the menu above or if we already have you convinced, APPLY TODAY!