FOUNDATION DEGREE (FDA)
RETAIL DESIGN
The Foundation Degree in Retail Design offers students the perfect introduction into the world of interior design with a specialist focus on the retail arena.
At NDA 'Online Flexible Learning' means exactly that! At NDA, there are no terms or semesters so you can choose your own start date and study at your own pace. We see every student as an individual and treat them that way.
Enrol at anytime – you choose your own start date! No terms or semesters, so you can study when its convenient for you.
One of the following qualifications is required to study this Degree. If you do not have suitable qualifications, you can study an NDA Level 3 Diploma course as a guaranteed progression route onto the Degree course:
NDA Level 3 Diploma
NVQ or City & Guilds in a related subject
One A Level in a design related subject
Successful completion of an Art Foundation Year at College or University
We welcome applications from mature students with a CV showing previous interior design experience plus one example from your portfolio of a design project you have completed to include visuals/plans/sample boards/ drawings etc.
If you have not covered drawing plans & elevations and space planning in your qualification, you may have to complete these 2 modules from the NDA Diploma. If you are unsure please contact us.
(If you are not a previous NDA student do not apply for Student Finance until you have been approved to join)
Approximately 2–3 years (maximum of 5 years)
You will not have to take an exam! Your tutor will assess your assignments as you submit them throughout the course and your portfolio is moderated by a Staffordshire University External Examiner. The course assignments are mainly practical and will not involve extensive essay or thesis writing.
Each Module is self-contained, and has its own assessment, it has distinctive educational objectives and clearly defined content.
Foundation Degree (FdA) in Retail Design awarded by Staffordshire University
About the Course
Studying the Foundation Degree (FdA) in Retail Design, you will gain the knowledge and understanding to work in the commercial market to develop innovative and creative designs to encourage customers to experience different shopping concepts. This is the only UK FdA in Retail Design.
For many students, family commitments, employment or lack of relevant qualifications makes attending university impossible. Whilst some universities offer qualifications as full time or part time on campus, you may prefer to fit your studies around family and work rather than the other way around. This also means that you can avoid the huge debt levels faced by todays graduates as you are able to continue to work. If you have to juggle family commitments, full-time or part-time work and want the flexibility offered by studying part-time by distance learning, then this is the course for you.
If you don't have the required entry qualifications or experience you may enrol on our access course 'Diploma in Professional Interior Design' which is a Level 3 qualification and gives you all the skills and necessary entry qualifications required to begin your route to BA (Hons) with the NDA.
The National Design Academy is listed within the 'listed bodies' of Recognised UK Degrees, ensuring your qualification is nationally and internationally recognised, please visit the Department for Business, Innovation & Skills (BIS) website for further information.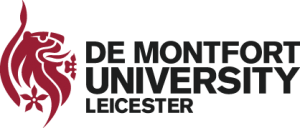 Foundation Degree (FdA) Heritage Interior Design awarded by our academic partner, De Montfort University Leicester (DMU).
The FdA is equivalent to years 1 & 2 of a BA Honours Degree (similar to a HND). However, the FdA is a separate degree qualification with a full cap and gown graduation ceremony. It is particularly relevant to Retail Interior Design as Foundation Degrees have a practical element and are designed to qualify you to work in the vocational area. Completing this course will really open up the world of interior design.
Further education
All students successfully completing the (FdA) are guaranteed a place on the BA Honours Degree. (This will take a minimum of 24 months part-time).
Employment
You can become a freelance designer, work in a range of industries as a qualified interior designer, within an interior design practice specialising in retail design, or work in-house for a retail company.
As the BA Honours Degree is studied part-time, you can combine both study and career routes.
Now you can afford to study for a degree.
Student loans (or tuition fee loans) are the most popular way for NDA students to study as they cover the entire cost of their degree. Loans are not based on income or means tested and most students in England will qualify. Repayments only start after four years – but if you earn less than £21,000 per year you will not have to repay.
PLEASE NOTE: When paying by Student Loan, you are required to apply for the instalment fee amount not the full fee
You can spread the cost and pay tuition fees by monthly instalments at no extra cost.