BA (HONS) RETAIL DESIGN TOP-UP
The BA (Hons) Final Year Top-Up in Retail Design is the perfect design course for students who have already completed a two year Foundation Degree in Interior Design or Retail Design with NDA or with a different university, college or design school. With just one further year's study you can top-up to a full BA (Hons) Degree.
In this final year Top-Up Degree you will gain advanced design knowledge with a specialist focus on the exciting world of retail space. You will also have the option to study the specialist area of Exhibition Design and undertake projects in areas that are of particular interest to you.
You can enrol at anytime – choose your own start date! No Terms or Semesters – study when convenient for you
One of the following is required to study this degree:
NDA Foundation Degree (FdA) in any subject
Foundation Degree (FdA) or equivalent in Interior Design, Interior Architecture, 3D & Spatial Design, or other relevant design subject studied at another institution
Equivalent international qualification in a relevant design subject
We welcome applications from mature students with a CV showing extensive interior design experience plus one example from your portfolio of a design project you have completed to include visuals/plans/sample boards/drawings etc.
If you are unsure about entry requirements, please contact us at admissions@nda.ac.uk.
Approximately 12 months – flexible (maximum of 3 years).
You will not have to take an exam! Your tutor will assess your assignments as you submit them throughout the course and your portfolio is moderated by a De Montfort University Leicester (DMU) External Examiner.
Each Module is self-contained, and has its own assessment, it has distinctive educational objectives and clearly defined content.
Accreditation
Your degree certificate will be issued by the University and is identical to those of students who study on-campus.
All successful NDA degree students can join us for a wonderful graduation ceremony as part of the De Montfort University Leicester (DMU). This is always a wonderful day and it is the perfect way to celebrate with friends and family, whilst also offering you a chance to reflect on all that you have achieved.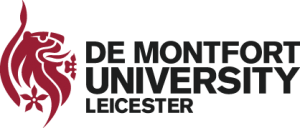 BA (Hons) Retail Design Top-Up awarded by our academic partner, De Montfort University Leicester (DMU).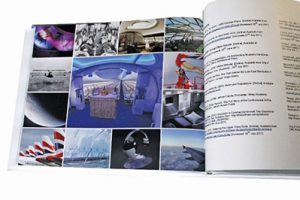 Within this Module, an area of study will be selected in consultation with your tutor and a title for discussion identified. Your tutor will advise you on the scale of your selected area of study and ensure that there is sufficient available material for you to research. You will then undertake an in-depth literature search and conduct any primary research followed by a review of your data and an analysis of its potential within your project. Finally, you will interpret and present your findings. Interpretation is essential as it shows the ability to evaluate and draw conclusions rather than simply reproducing the evidence which has been gathered.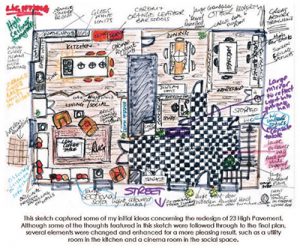 This Module is a double-length Module (60 credits) based upon clear proposals with specific criteria established in discussion with your tutor. You will liaise with your tutor to agree a title and area of study followed by approval of the client brief. This practice-based assignment includes the presentation of a completed interior design project comprising; plans, visuals, presentation boards, development sketches and product specifications, supported by an element of critical evaluation.