BA (HONS) HERITAGE INTERIOR DESIGN TOP-UP
The BA (Hons) Top-Up Degree in Heritage Interior Design is the perfect interior design course for students who are passionate about becoming an interior designer and would like to specialise in designing sympathetic interiors for period and heritage properties.
This is the only BA (Hons) Degree available covering this subject and it will provide students with the very specialist and rare skills required by Heritage Agencies and Specialist Practices within the heritage sector.
You can enrol at anytime – choose your own start date! No Terms or Semesters – study when convenient for you
One of the following is required to study this degree:
NDA Foundation Degree (FdA) in Interior Design or Heritage Interior Design
Foundation Degree (FdA) or equivalent in Interior Design, Interior Architecture, 3D & Spatial Design, or other relevant design subject studied at another institution
Equivalent international qualification in a relevant design subject
We welcome applications from mature students with a CV showing extensive interior design experience plus one example from your portfolio of a design project you have completed to include visuals/plans/sample boards/drawings etc.
If you are unsure about entry requirements, please contact us at admissions@nda.ac.uk.
Approximately 12 months – flexible (maximum of 3 years).
You will not have to take an exam! Your tutor will assess your assignments as you submit them throughout the course and your portfolio is moderated by a De Montfort University Leicester (DMU) External Examiner.
Each Module is self-contained, and has its own assessment, it has distinctive educational objectives and clearly defined content.
Accreditation
Your degree certificate will be issued by the University and is identical to those of students who study on-campus.
All successful NDA degree students can join us for a wonderful graduation ceremony as part of the De Montfort University Leicester (DMU). This is always a wonderful day and it is the perfect way to celebrate with friends and family, whilst also offering you a chance to reflect on all that you have achieved.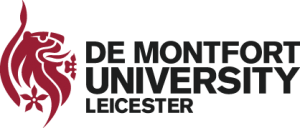 BA (Hons) Heritage Interior Design Top-Up awarded by our academic partner, De Montfort University Leicester (DMU).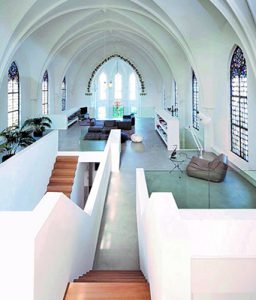 The conversion or remodelling of existing buildings within the Heritage sector is an increasingly popular way of providing residential, leisure or business accommodation to a market which requires contemporary technology and comforts embedded within a building or location which retains a sense of history. This Module explores the different approaches taken by designers working within the field and helps develop an approach which recognises the importance of protecting and enhancing the integrity of the building whilst developing stylish interiors that fulfil the demands of contemporary living and working.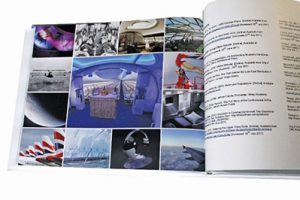 This module allows you to investigate an area of interior design which will inform your Final Project. It may be a design-related subject which is of interest to you personally.
The title and area of investigation should be decided in consultation with your tutor. They will help you to ensure that the subject is of value to your design work and that there is sufficient research material available for the study. This early stage tutor contact is important and can save a great deal of time later on.
The next stage is to discuss your research within your document before your findings are presented in a way that is both appropriate for assessment and reflects your research interests.
Always keep in mind that the Research Study Project not only produces an informative and useful body of work but that the process should be a positive and enjoyable experience which will progress your design thinking.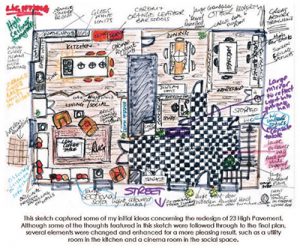 This Module is a double-length Module (60 credits) based upon clear proposals with specific criteria established in discussion with your tutor. You will liaise with your tutor to agree a title and area of study followed by approval of the client brief. This practice-based assignment includes the presentation of a completed interior design project comprising; plans, visuals, presentation boards, development sketches and product specifications, supported by an element of critical evaluation.