Diana Black, November's Student of the Month is currently studying the BA(Hons) Heritage Interior Design Degree here at the NDA. Diana has always been passionate about art, textiles and design with a particular interest in the Art Deco and Arts and Crafts movements, but it was in 2009 following the purchase of a French character property that her interest truly developed.
Throughout the renovation process of her French home, Diana completed an Interior Design Diploma. She loved the course and discovered an interest in older properties and decoration sympathetic to the period of the property. While researching into further online learning to fit with her lifestyle, Diana discovered the NDA BA Heritage Interior Design Degree. Diana says:
'It could not have been a better fit and opportunity for me at this time.'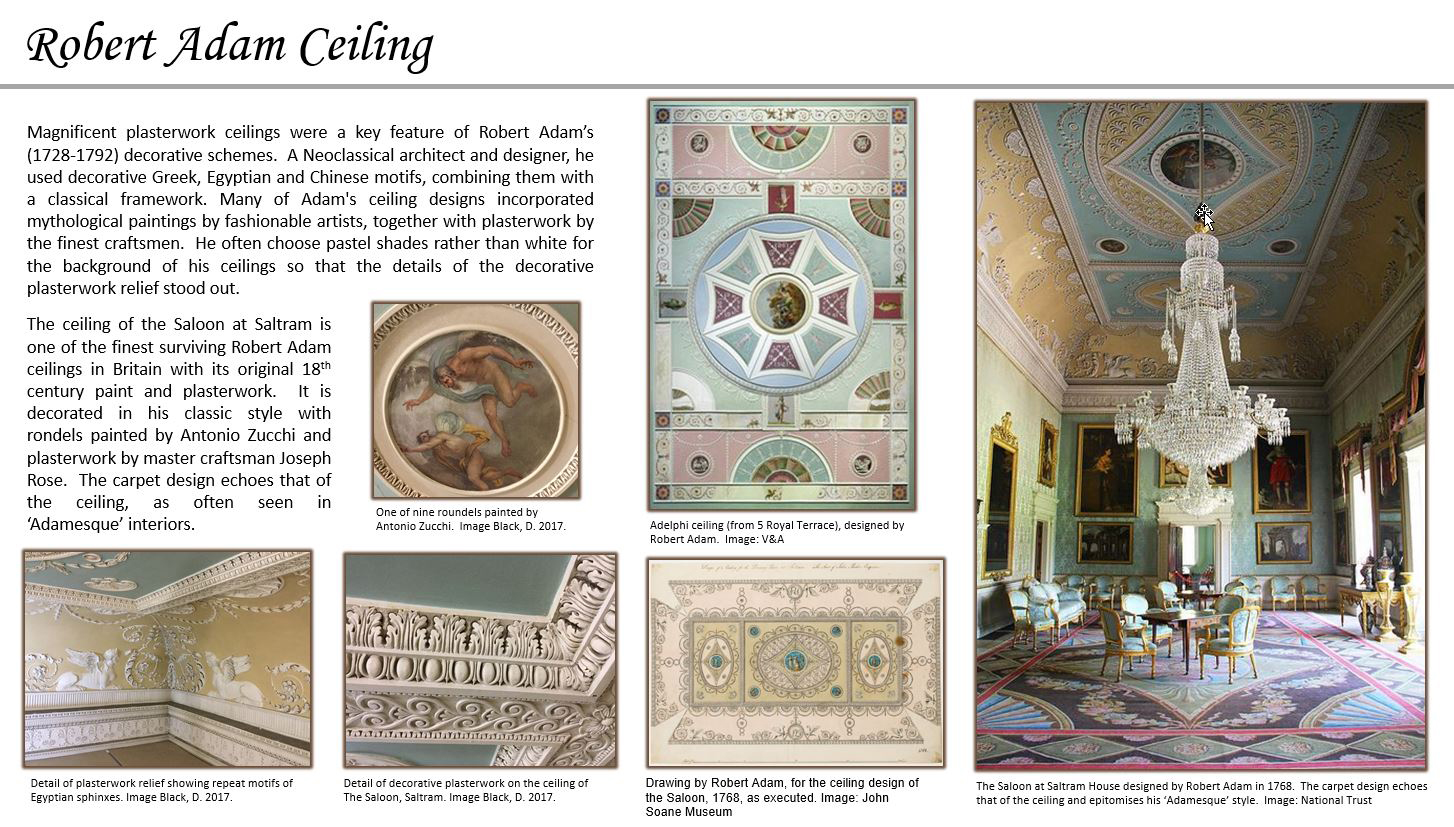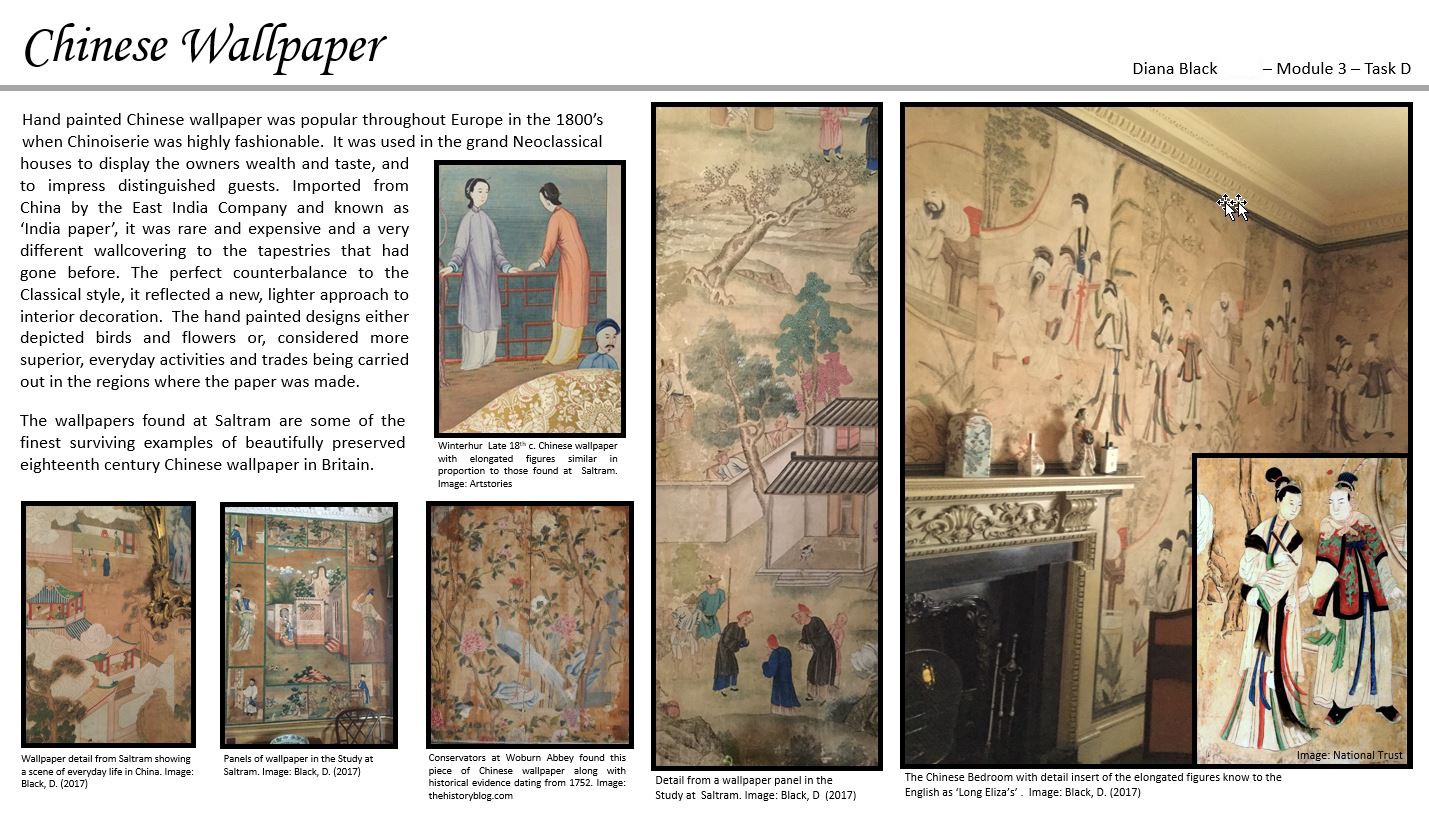 Diana demonstrated her interest by going into an amazing amount of detail with her reports on Saltram House in Plymouth. She gave a very informative explanation of some of the building's features and included many of her own photos. She did a lot of research, much of it being from multiple visits to the house where she witnessed a group of conservators repairing and restoring a historical carpet in the house. Diana has put some great images in both reports and the layout of the pages have a good aesthetic.
The reason Diana has been chosen as November's Student of the Month is because of her attention to detail. Her work goes above and beyond the requirements for her modules. She has included a lot of evidence of restoration projects in her work. This, whilst being essential research for her degree in Heritage Design, is unique to Diana and further reinforces the clear passion and dedication Diana has for this subject.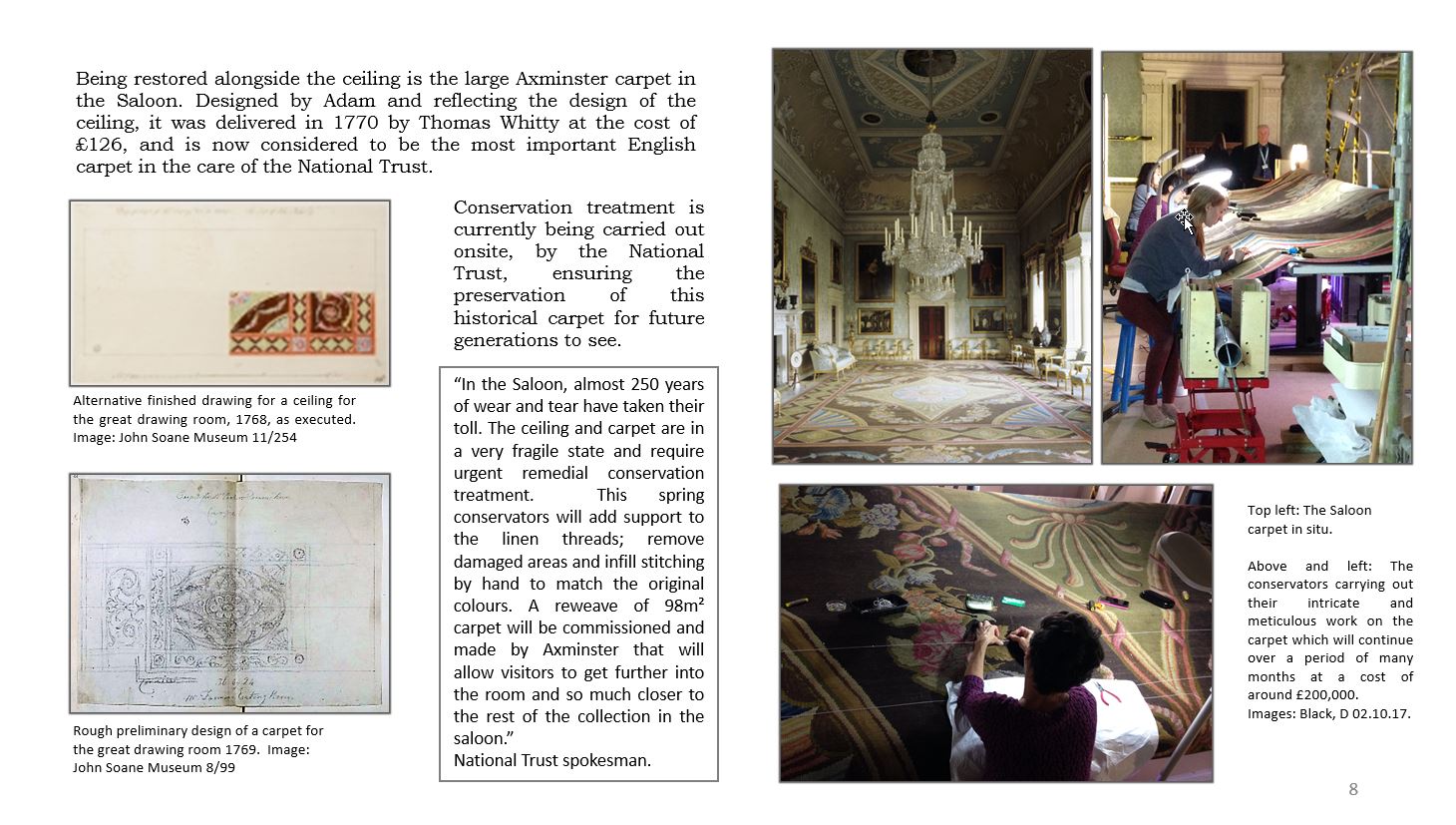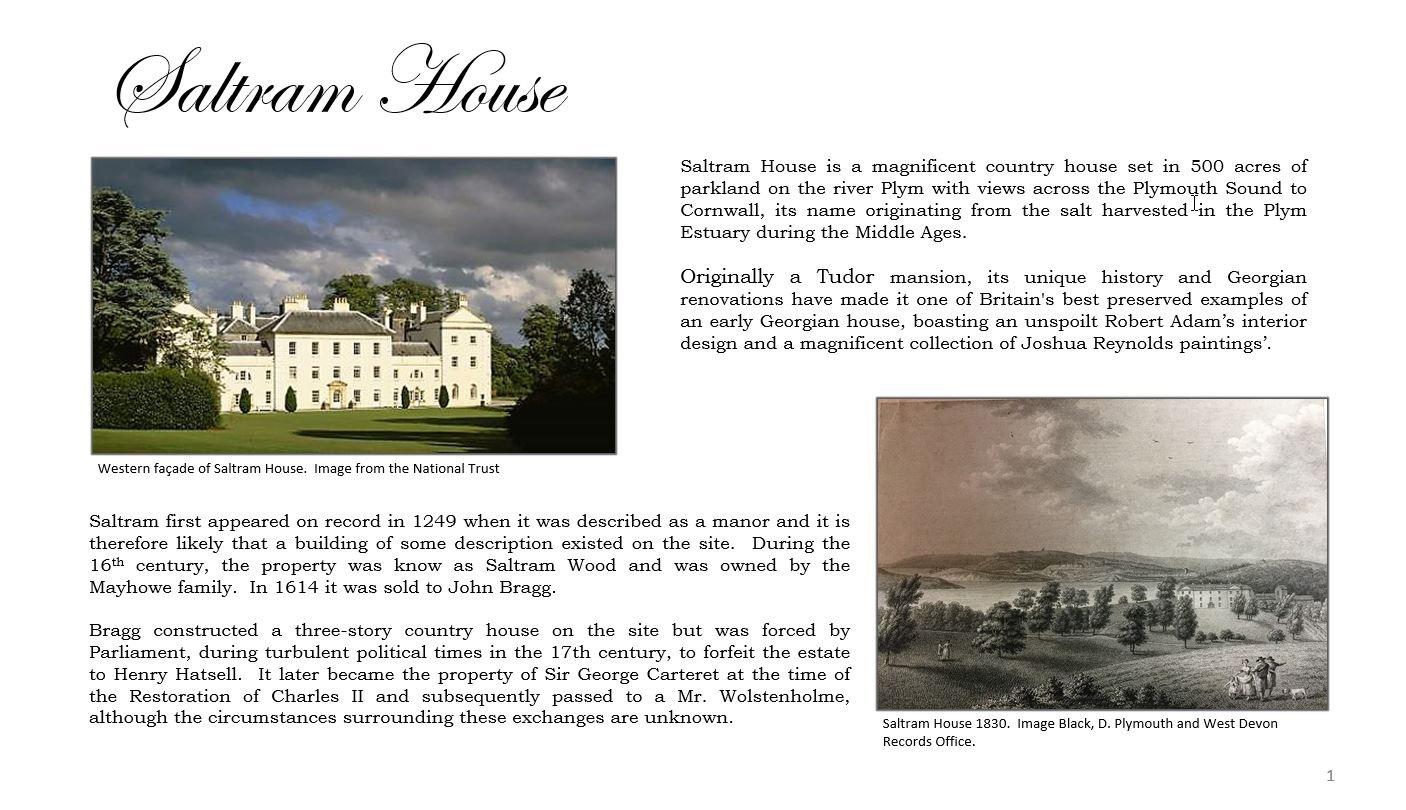 Diana currently enjoys helping friends and family with their interior design projects, working together to successfully achieve the look and feel they really want. Her goals are to expand her depth of knowledge and understanding of this subject and gain the confidence to promote herself as an interior designer, enriching client's living spaces.
Well done Diana for all your hard work so far.
If you are interested in studying a BA(Hons) Heritage Interior Design Degree or any of our other design courses, then please visit our course page to find out more information. Alternatively, email us at admissions@nda.ac.uk or call us on +44(0)1159 123 412.