We have some incredible staff here at the National Design Academy, but they're so much more than that. Many of our team love to show their talent and improve their skills outside the NDA walls. And we love to show them off!
A stunning example of this is our Director of Design Studies, Anthony Rayworth. (Anthony is also a judge in our Design Award competition with Dulux – find out more here!) Alongside Martin Sylvester, Anthony presented and won 2 awards at the art&York event last month. Together, they won the Best Room Set for their 'Modern History' stand and came second with their 'Post Pop Monochrome' room set.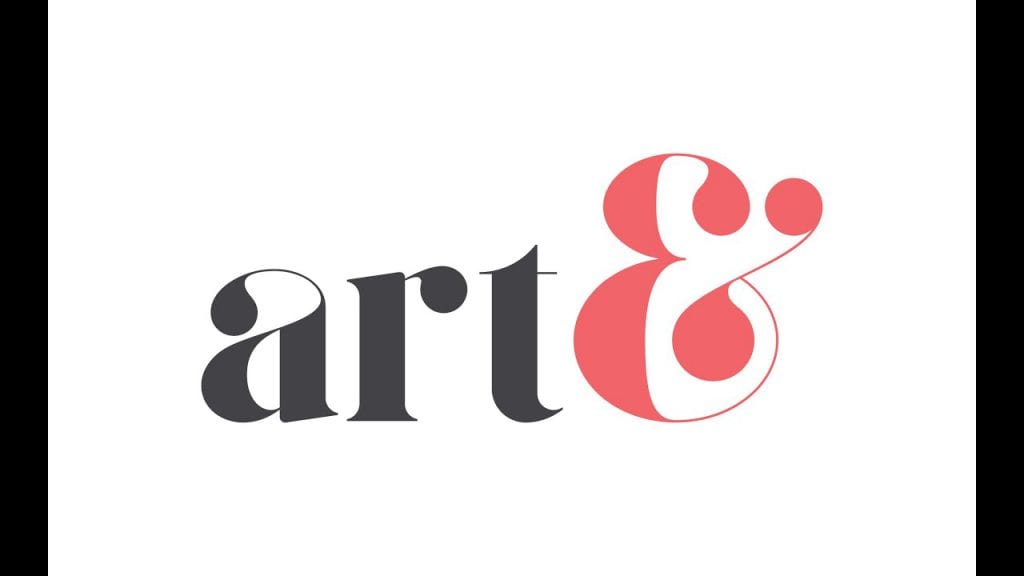 ABOUT ANTHONY
Anthony Rayworth is Founder and President of IDADA (International Decorative Art & Design Association). He holds a Master of Design Degree from the Royal College of Art, London and has over 35 years of international experience in interior design and garden design education, decorative arts management and design practice.
He is a Freeman of the City of London, an Educator Member of the British Institute of Interior Design and an Educator Member of the Society of Garden Designers. He is also an Accredited Lecturer for The Arts Society with extensive experience in lecturing on interiors, gardens and the decorative arts. But most importantly? He's our Director of Design Studies!
Best Room Set – 'Modern History'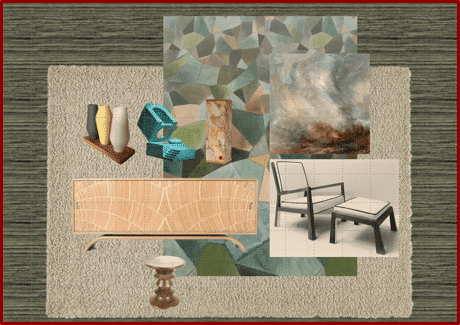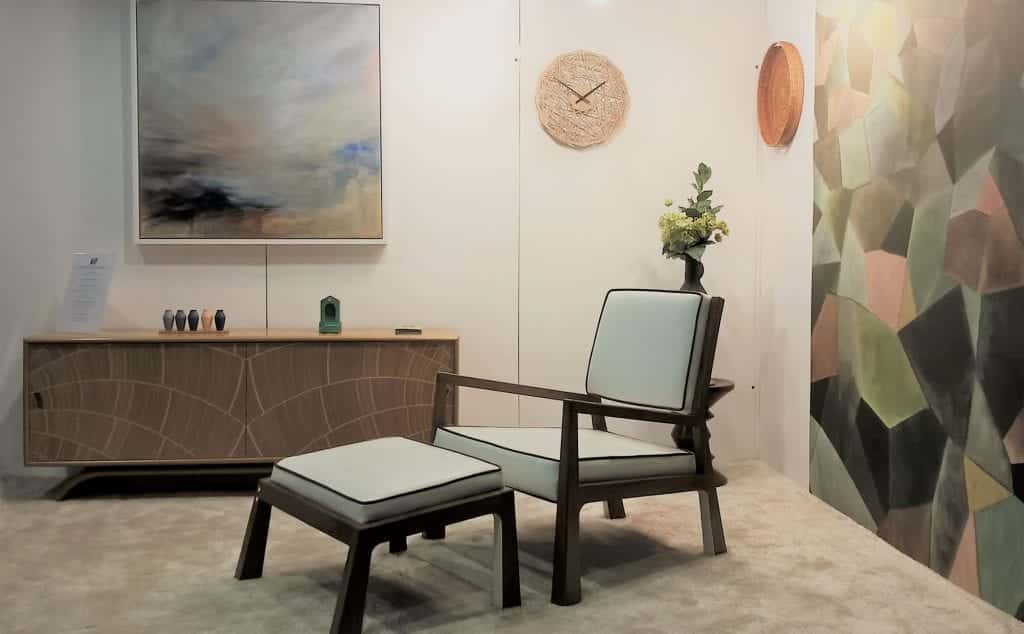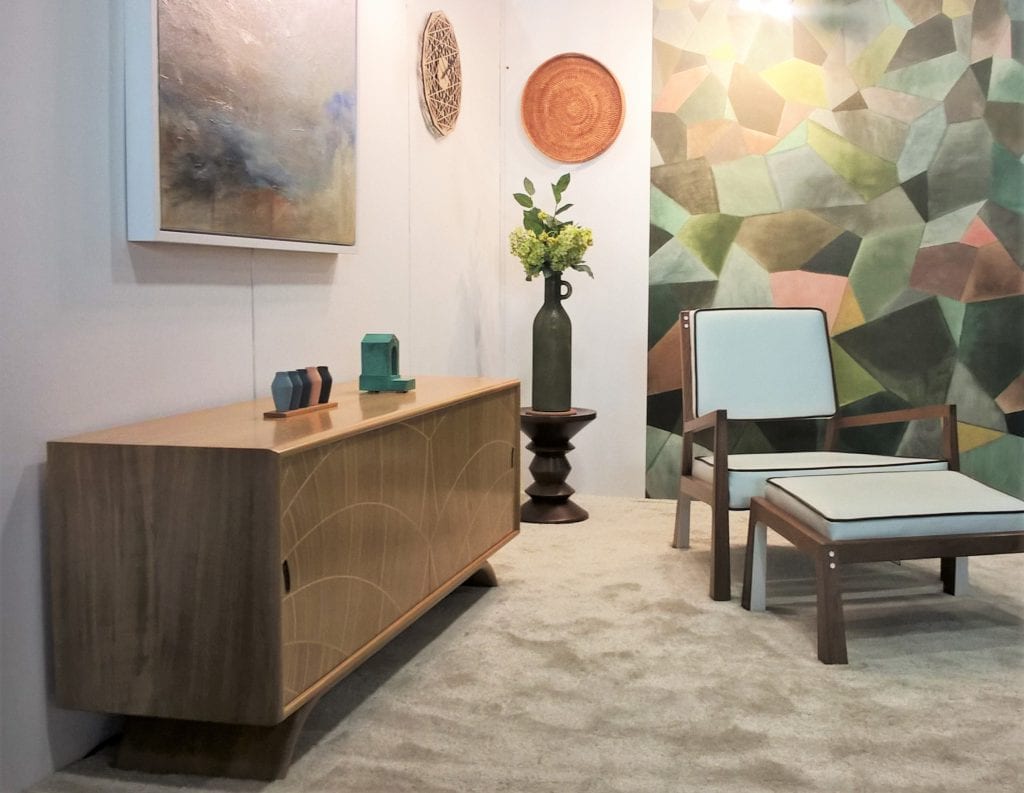 New Designer's Guild Shapes wallpaper supplied by Marie Robson of Robson Interiors Guiseley
Chair and Footstool by Henry Bagshawe of B:Bespoke Furniture
This 'Modern History' room set presents materials, gestures, forms and colours that are rooted in antiquity yet filtered through modernity. History and Modernity collide here to produce a serene space, a study perhaps, or a room in which to reflect and to appreciate how time transforms ideas.  Anthony & Martin work closely together and collaborated on the design of this room set, bringing together pieces which reflect their own interests and aesthetic.
Second Place – 'Post Pop Monochrome'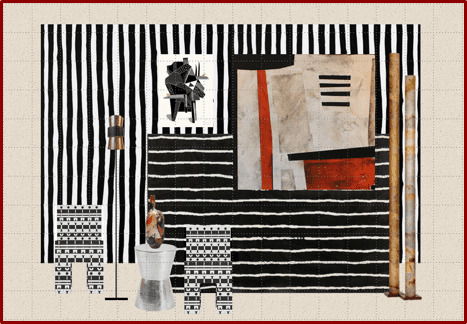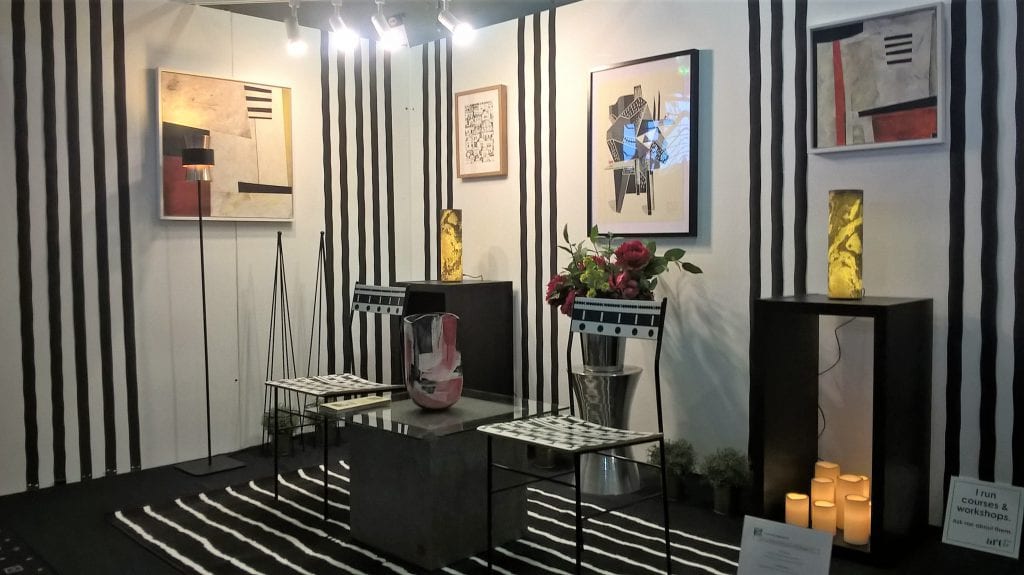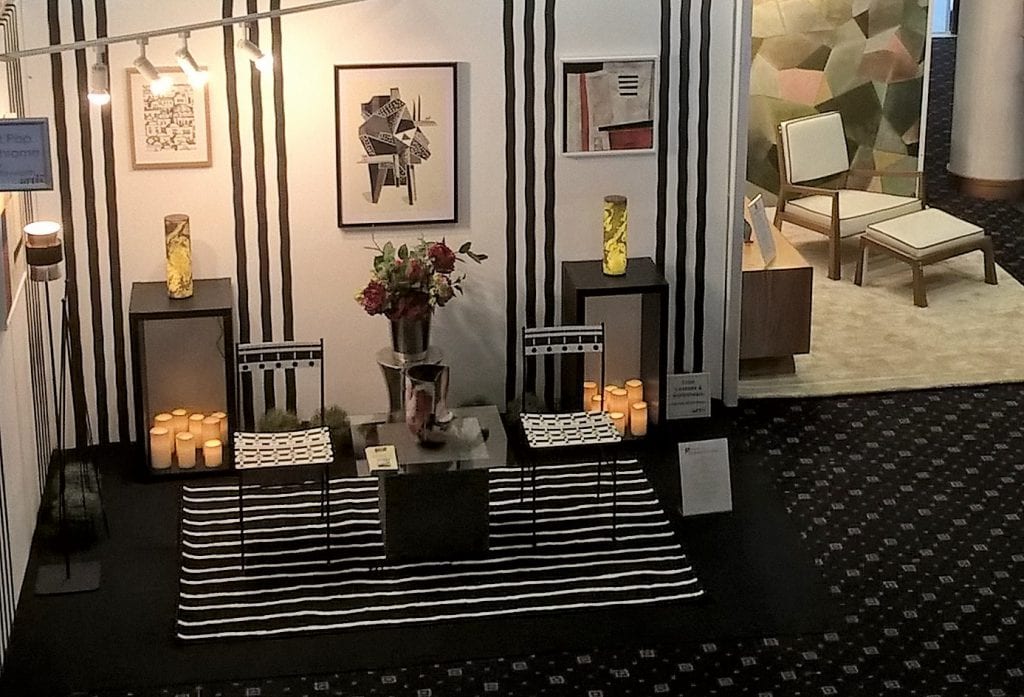 Drawing inspiration from both Pop and Op art as well as the work of French artist Daniel Buren, this room set presents a relaxed geometry as a background to an eclectic group of furniture, lighting, objects, print and painting.
Rare furniture from the 1988 OllO collection by Alessandro Mendini for Studio Alchymia in Milan sits alongside a 1965 copper and painted aluminium lamp by Jo Hammeborg. These pieces are complemented by works from Mick Leach, Emily Stubbs, Art Futuro and James Green.
The room set presents five decades of creative output from Italy, Denmark, Sweden and the United Kingdom as a collection that is both invigorating and relevant to contemporary living.
We are immensely proud of all our staff and their successes. Well done, Anthony and Martin!