Next up in our DESIGN 101 series is the bathroom. Designing a bathroom takes serious planning. So, before you start choosing taps and tiles, read our guide to planning and designing your dream bathroom.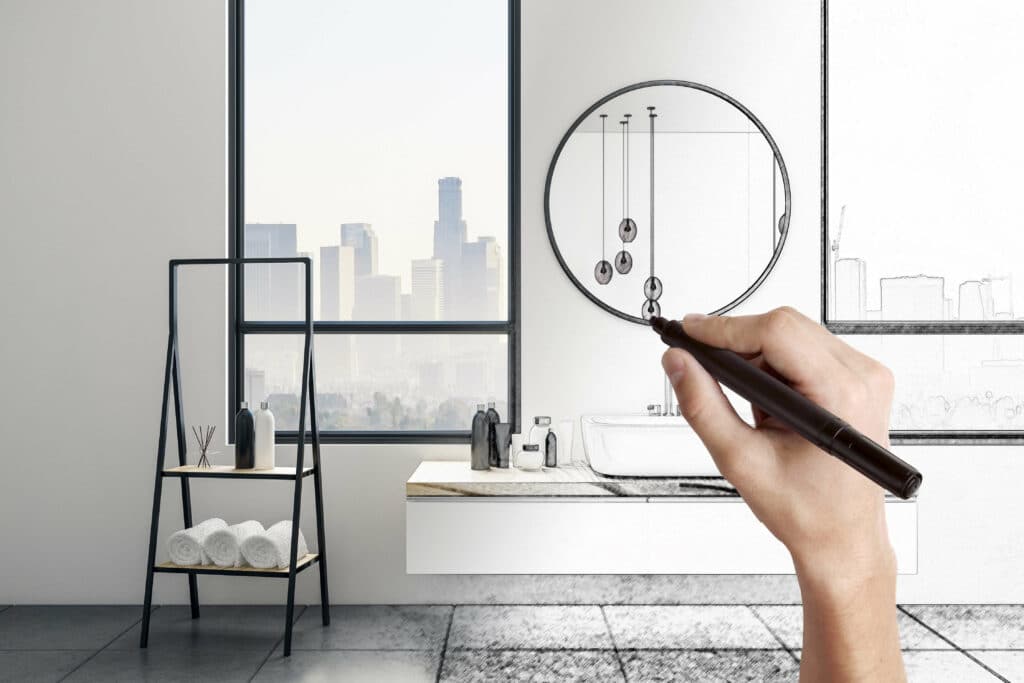 Planning a Bathroom Refit
After the kitchen, the bathroom is the most functional room in the house and anywhere where there is a mixture of water and electricity takes special planning. First of all, you need to decide if you're simply upgrading what's already there or designing the bathroom of your dreams. DIY bathroom projects can be relatively straight forward but if you're going for a total bathroom remodel you will need to think about the following:
Water – where does your water come into the room and where does the waste go?
Heating – will you need to move your radiators?
Electrics – will you need an electrician to fit a new shower and lighting?
All of the above will add a considerable amount of money to your overall costs as they rely on employing experts. If money is tight, consider how you can work with what you've got.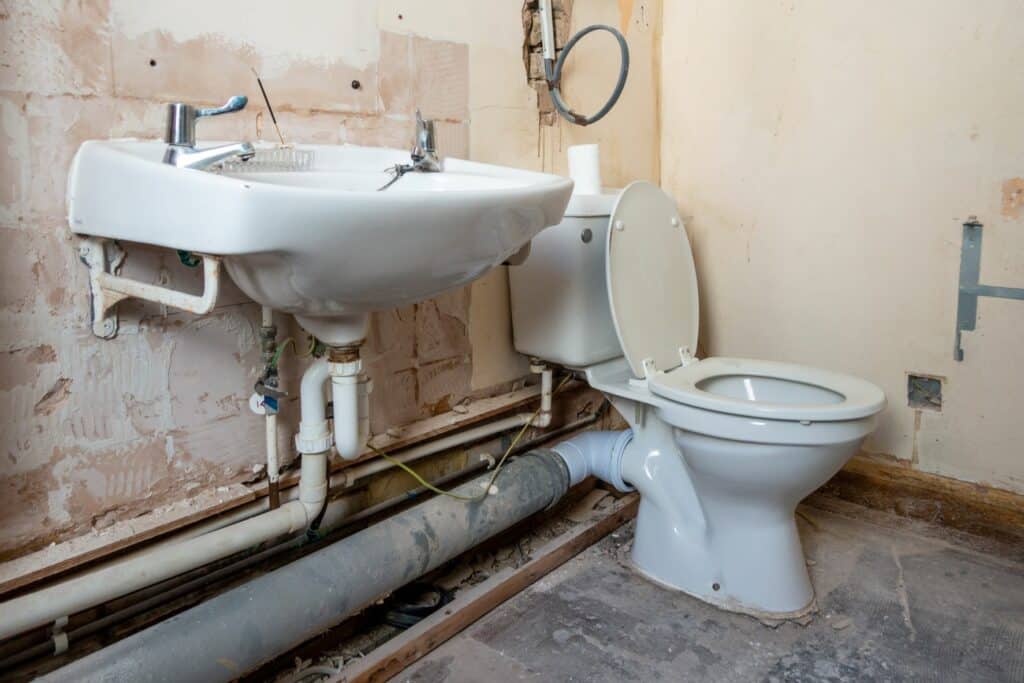 Measuring Up for Your Bathroom Refit
You'll need:
A pencil
A4 paper – plain is fine. Dotted or graph paper can make life easier for scale drawings
A ruler if you are doing more than a sketch
A retractable metal tape measure
Start with a rough sketch of the space marking in waste pipes, water pipes and basic measurements of each wall. You'll then want to add any unmovable features such as windows and doors. Creating a scale drawing of the space will help you to make sure that you can fit everything in and help you to work out how much flooring and how many tiles you will need to order. This great tutorial from smartdraw will help you to create a floor plan to scale.
Now you have your bathroom floorplan you can start deciding where things will go….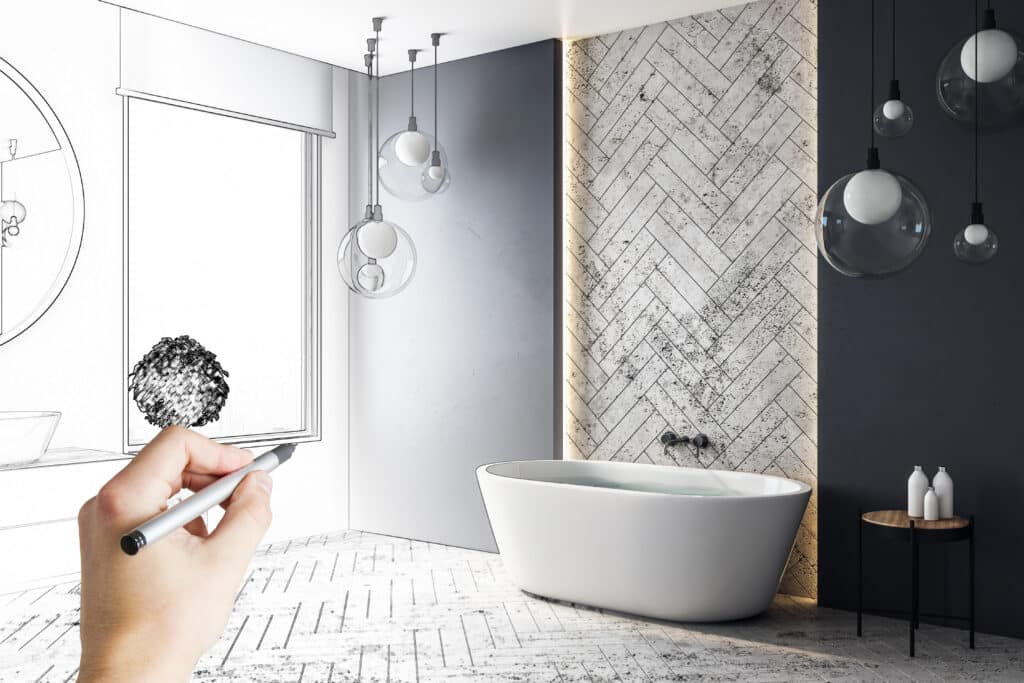 Designing a Functional Bathroom
When you're designing a bathroom there will be certain elements which are absolutely essential – the sink and toilet. Whether you have a separate bath and shower cubicle will depend on your space and personal preference. Baths come in all sorts of shapes and sizes these days and choosing to have only a shower cubicle can have an impact on the house resale value so choose carefully.
If someone in your household has accessibility needs, you'll want to consider the height of fixtures, where to position grab rails and the types of fixtures and fittings you'll need. This blog from Plumbworld is a great guide.
If you have young children, you'll also want to think about the type of taps you have to prevent accidents. The same goes for flooring – you'll want anti-slip bathroom flooring. Carpet and wood floors are not ideal as they will both be susceptible to humidity and water spills. 
Are Your Sitting Comfortably?
Space planning is key to creating a functional and attractive bathroom. If you're not intending on moving waste and water pipes or are working with a small bathroom you may be limited to where you position your bathroom fixtures. For obvious reasons you don't want to position your toilet right in front of a window. You also don't want to see the toilet right in front of the door. This brilliant diagram by dimensions.com shows how much room to leave around your loo. As a general rule of thumb, leave at least 60cm of space in front of the toilet and 30-45cm at each side.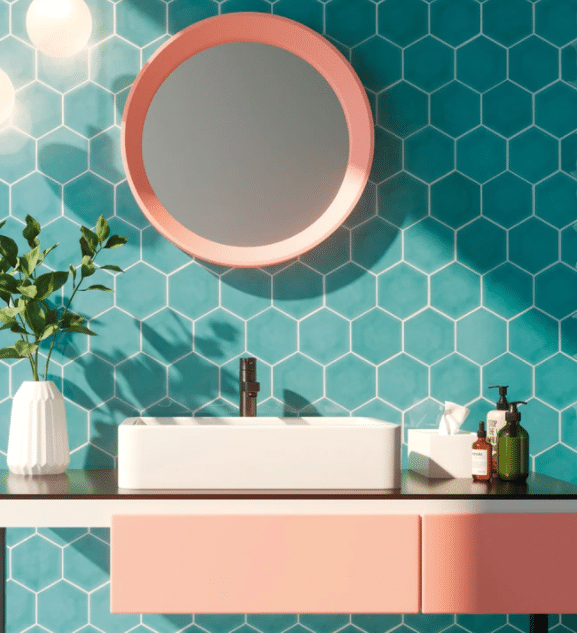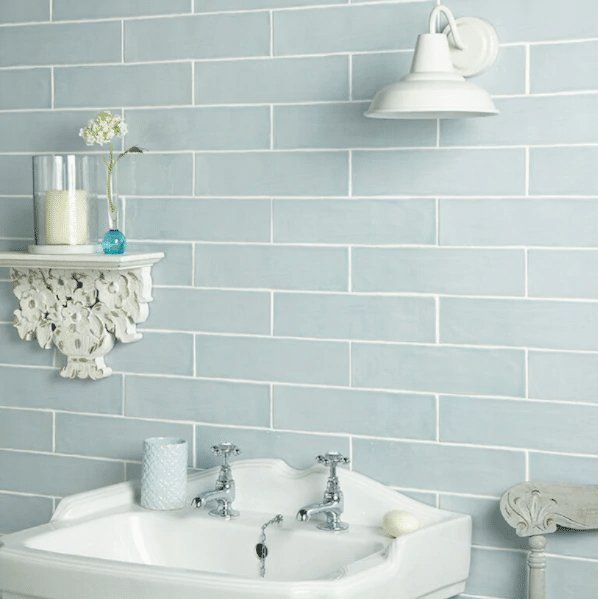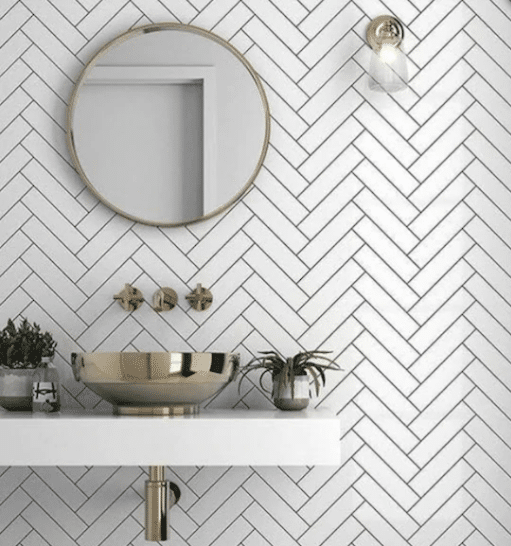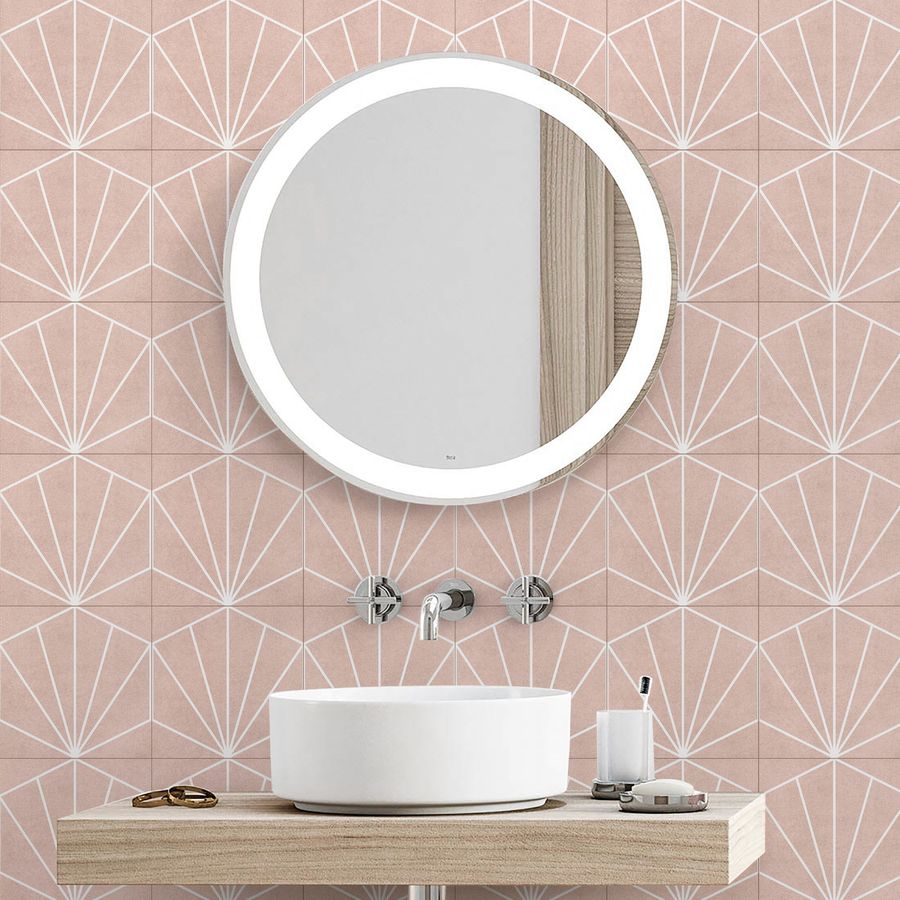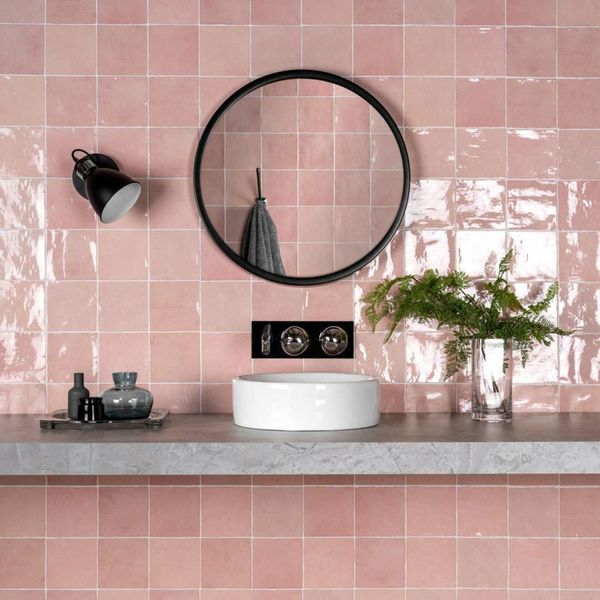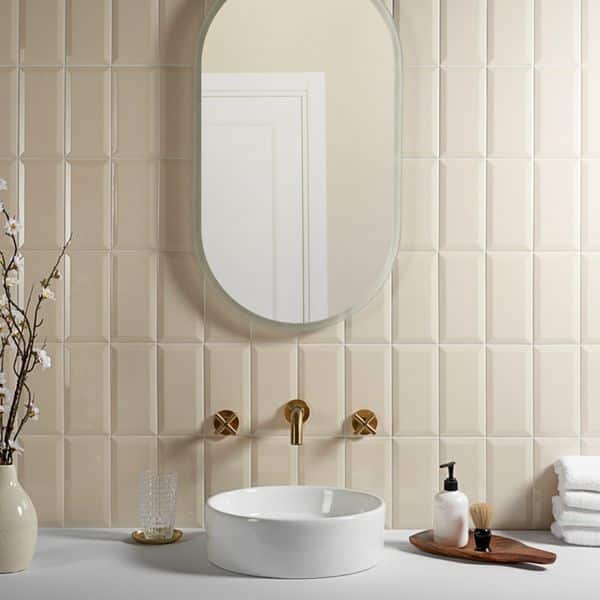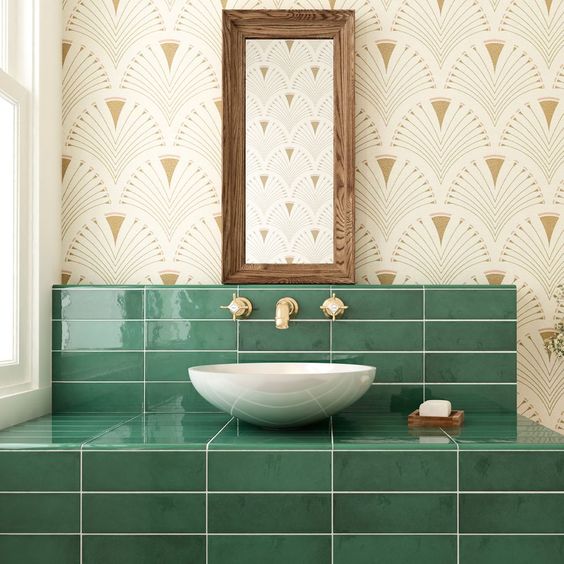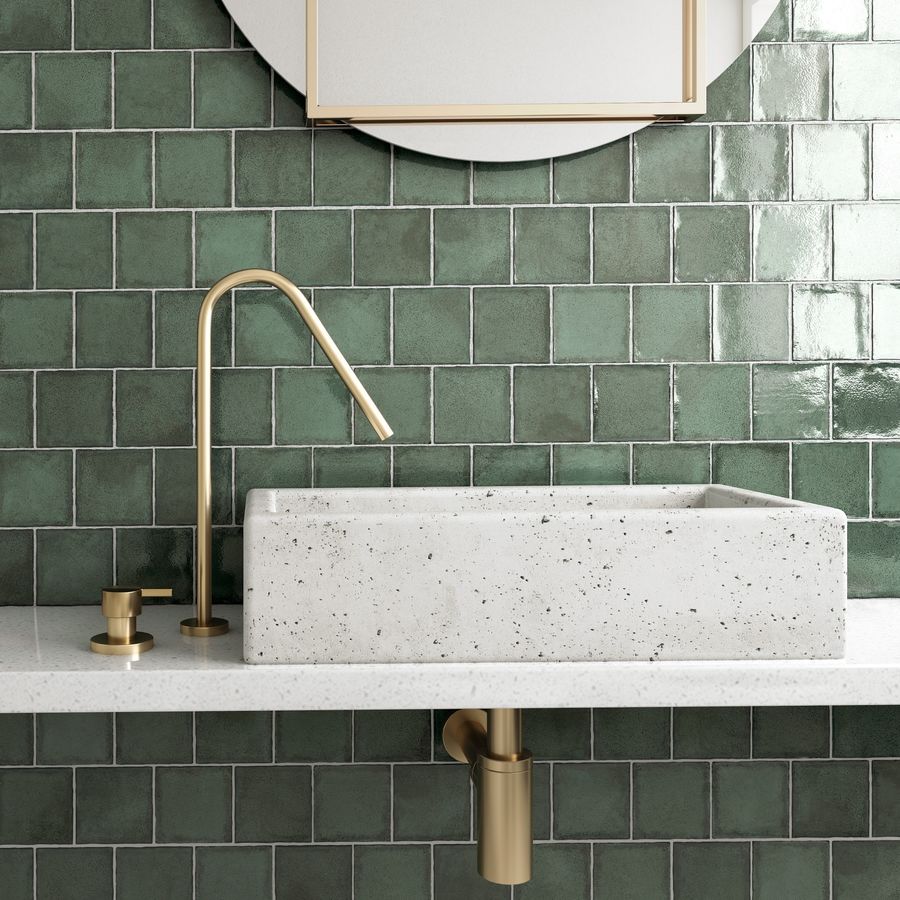 Designing your Bathroom – The Aesthetics
Now for the fun bit! But designing a bathroom is about more than choosing a colour scheme. A bathroom remodel involves choosing more materials than in any other room. Chances are there will be tiles, flooring, glass and metal work so it takes a lot more research than you would think. Even if you are highly limited on space, your choice of materials and how they work together will determine your final look.
As a general rule of thumb, people usually go for either a contemporary bathroom or a classic style, perhaps with a little vintage flair. Art Deco shapes have made an appearance in many a bathroom of late and the sterile whites and creams have been relaced by darker shades or brighter pops of colour. But consider how your colour scheme will work with different materials and shapes. This is the best time to create a moodboard or two of your different ideas to help keep you on track..
Chances are, you already have some ideas in mind and there may be some elements of the current room, like the bathroom suite, that you need to keep. Take photos of any of the items staying and incorporate these into your moodboard. Your moodboard can be digital or physical and should include images or samples of flooring, tiles, textiles and the full colour palette.
Share your bathroom moodboards with us on Instagram using #myndaday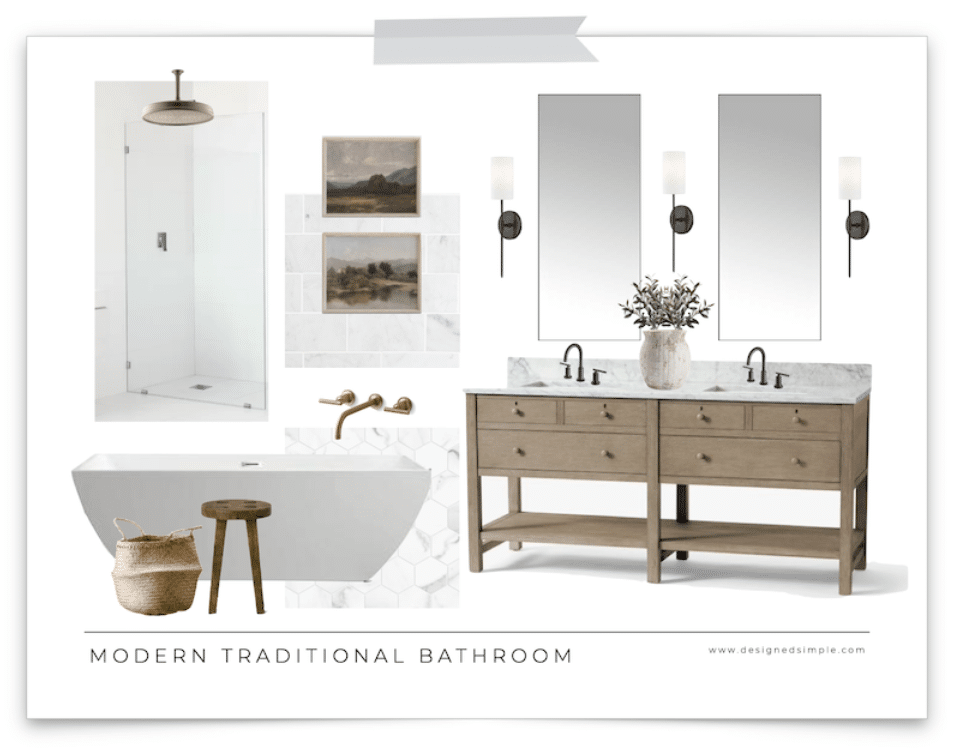 Bathroom lighting is often low down on the list when designing a bathroom from scratch but it really can make a huge difference to the look and feel of the room. If you're someone who wants to feel energised in their bathroom, you'll want lots of natural light. If your bathroom is naturally gloomy you can either sacrifice wall space with an additional window or fake it with cool white LEDs. LED lighting strips can be added under cabinets and around baths and shower units. Make sure your main ceiling or wall lights match as the combination or cool and warm lights can be off-putting.
If your dream bathroom is going to be a tranquil paradise for relaxation, consider using warmer lighting which is layered or dimmable for a more soothing bath time.
The lit vanity mirror is also a great way to introduce layered bathroom lighting. Run on low energy LEDs, you can get back and front lit mirrors, or instal wall mounted lights at either side of the mirror for a more classic look.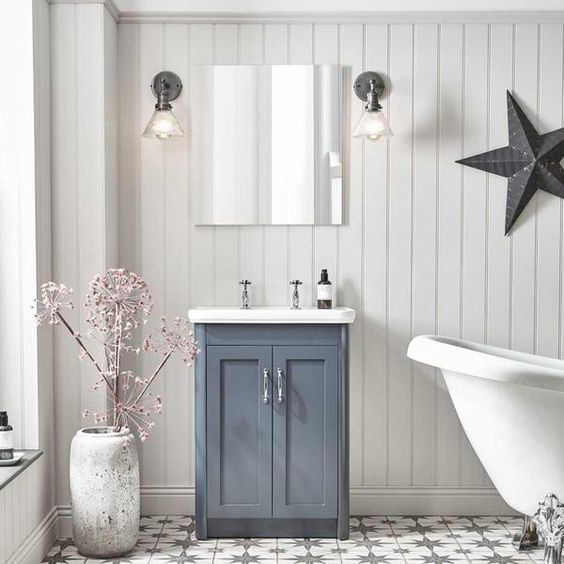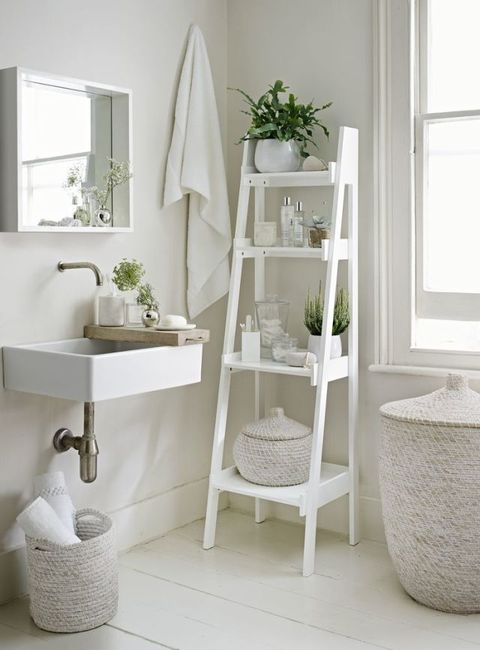 Bathrooms attract a lot of clutter – toiletries, towels, loo rolls, dirty clothes. Ideally, you should want the space to appear as clean and tidy as possible. Here are our things to remember when finding storage solutions or your bathroom.
Don't forget the bathroom is a shared space. Everyone should have room for their stuff! Drawers, decorative boxes and caddies are a great way to give everyone some space.
If you don't want to drill into your new tiles for shelves, consider lean-to shelving units or free-standing cupboards.
Stay organised – dividing drawers into sections or keeping everything in bins which pull out can help you make sure you put everything away where it should go. You then also easily see which essentials you need to restock.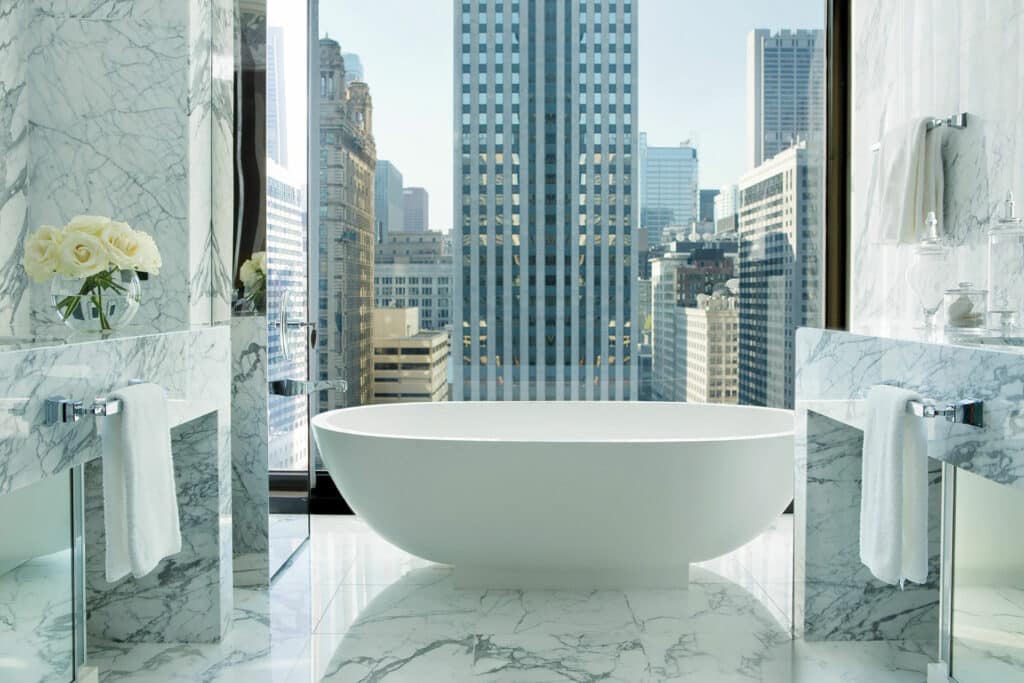 Finding Bathroom Design Inspiration
If you're struggling to design your perfect bathroom, here are some top tips for finding bathroom design inspiration –
Look Local
Bathroom specialists will spend hours designing their showrooms, so they are great places to go for inspiration. You'll get a feel for how different materials work together and in different lights, see the latest styles and get invaluable advice from the people in the know.
The Lap of Luxury
One of the best places to look for bathroom inspiration is in hotels. Opulent 5* hotels! You can guarantee that not a penny has been spared on interior design services or fixtures and there are also a lot of hotels focusing on sustainable materials. In luxury hotels you'll generally find a good mix of styles – classic, contemporary and ultra-modern. You may not have the budget of the Four Seasons, or the space, but hotel bathrooms can give you plenty of inspiration.
Designing a Bathroom With Pinterest
Whenever you're looking for interior design inspiration we can bet that Pinterest is your first stop. If it's not it should be! You can peruse millions of different bathroom images or hone in on the specific items that you are shopping for. Boards now allow you to create sections so you can have a main board for your complete scheme and then create sections for tiles, bathroom suite, fittings, lighting and even towels and soft furnishings. This helps you keep all of your inspiration in one place and gives you links to the stores of the items you like.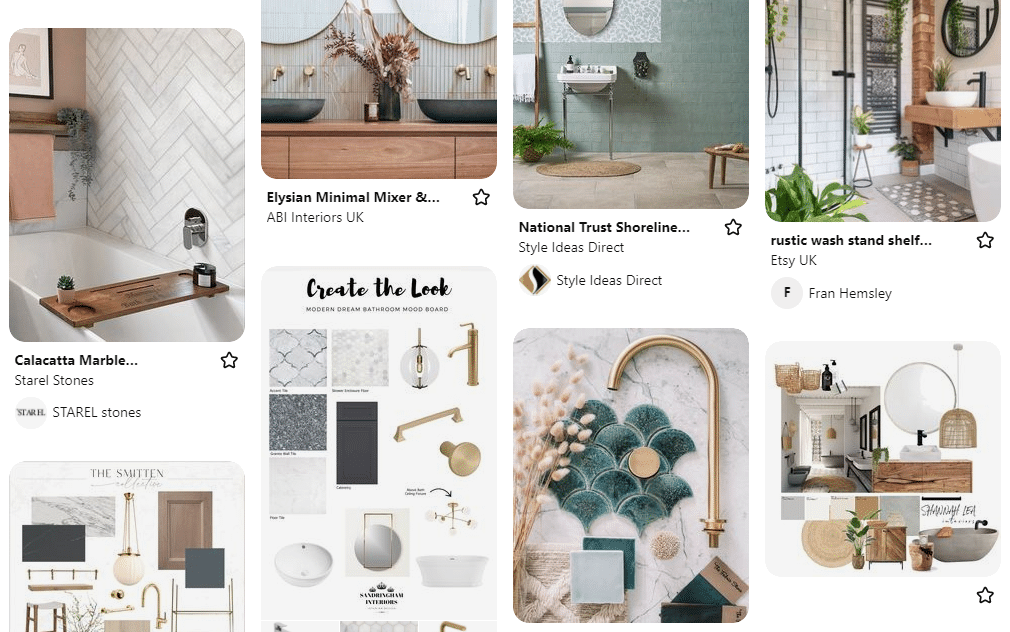 Master the Design Process
The NDA SkillsLab will help you to take your design skills to the next level. With tutorials for interior design, garden design and curtain making and soft furnishings, we can help to build your skills one step at a time.