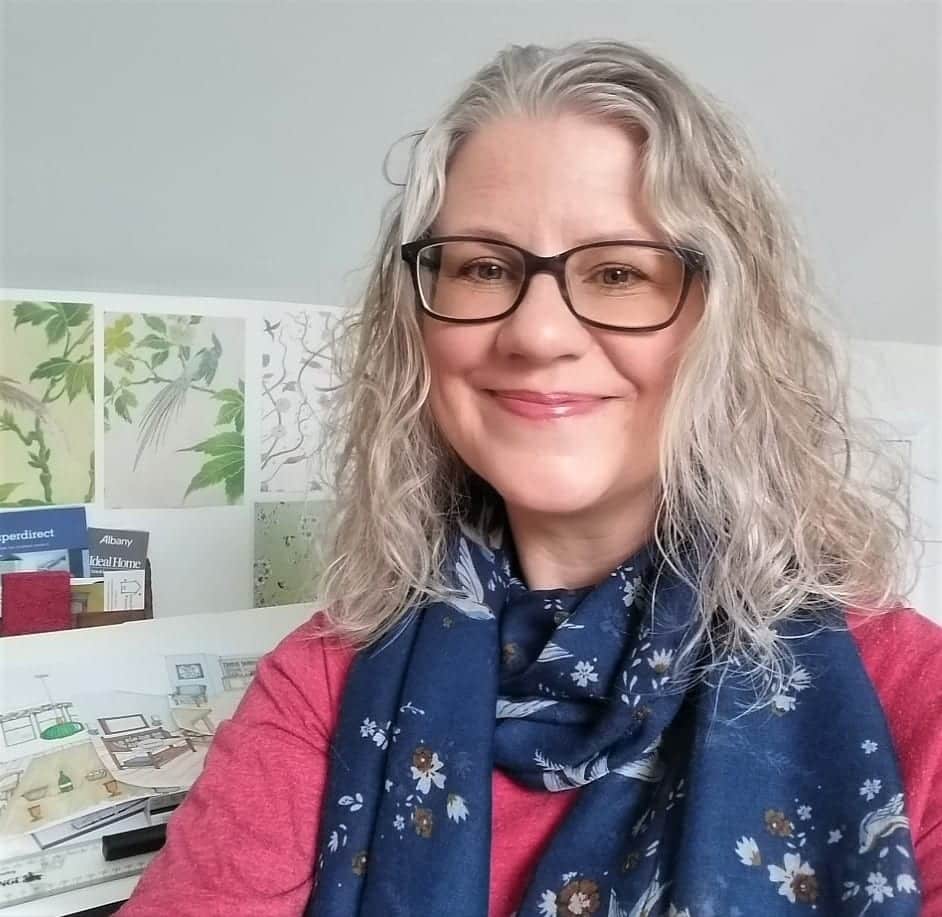 Meet Emma Kelsall. Emma took the leap back into education in her mid-40's when she became a student on the NDA's Professional Interior Design Diploma.
After completing her Diploma, Emma continued her education with the BA (Hons) Interior Design using the NDA's progression scholarship. Her beautiful hand-drawn renders and unique style impressed our tutors and are sure to earn her a long list of clients.
Having recently graduated in the same month as her 50th birthday, Emma is looking forward to the future. Read her story…..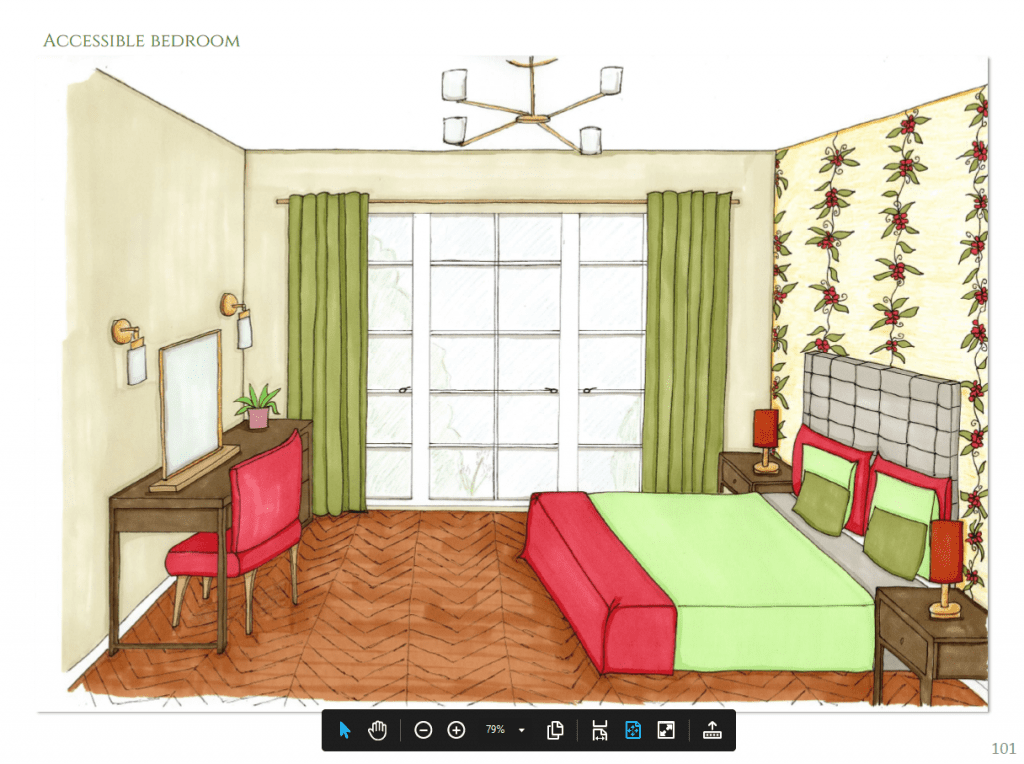 What made you want to get into interior design?
Despite studying advertising, journalism and public relations when I left school, my working career was spent in the public and voluntary sectors working in community development, children's and young people's projects, social care and later in an education department.
When I was 46 I decided to embark upon the NDA Diploma, mainly for my own interest but I was also aware that my line of work was precarious due to budget cuts. Sure enough, on successful completion of the Diploma I was made redundant and that's when I decided it was time for a career change and I took up the NDA BA Honours in Interior Design course.
I have always had a creative, arty side but had never applied it apart from making my own Christmas cards or doing the odd drawing! But I have always had an interest in interiors and design. I'd spend ages looking at design and home publications, had an unhealthy addiction to home and design television programmes and always loved being creative in my own home.
I've a particular interest in vintage and antique furniture and my husband and I have purchased some lovely pieces for our own house. People have always admired my home and my style and upon reaching middle age I thought 'it's now or never!' so decided I would do the degree and see where it took me. I'm pleased to say I completed the Degree soon after turning 50 which is worthy of a double celebration.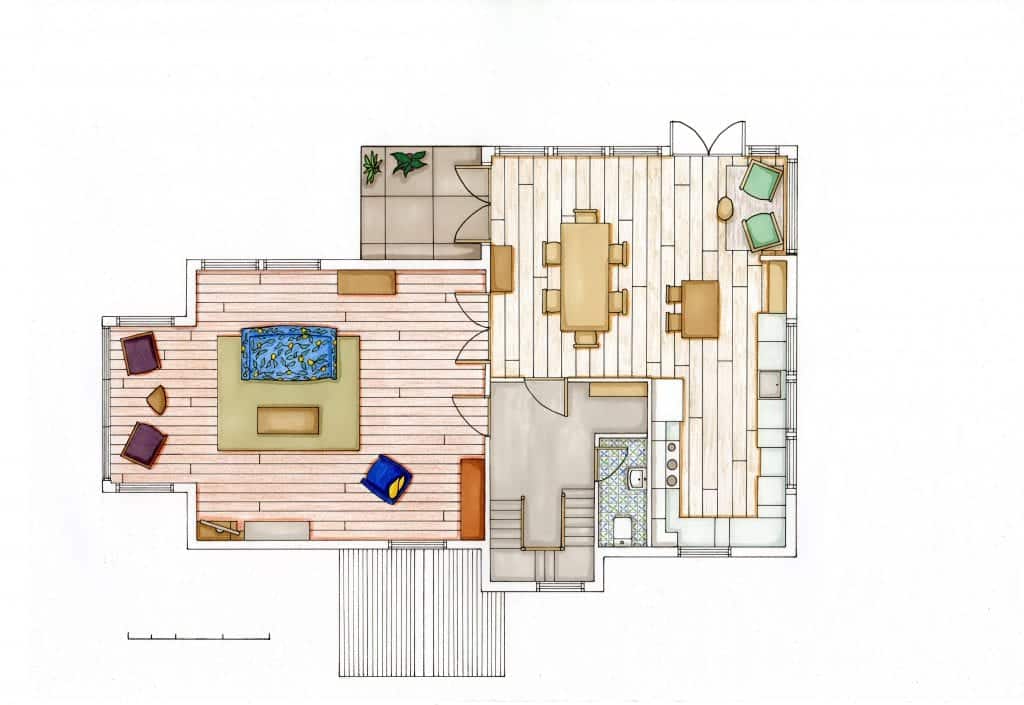 Who is your biggest inspiration?
On a personal level, my female friends inspire me. Sometimes life knocks you sideways, but I know some strong women who have dealt with all that life has thrown at them and have either changed career or have started up their own businesses. They have proved that whilst change isn't easy, it can lead to real enjoyment and satisfaction.
I have a particular interest in sustainability and so my design inspiration comes from people who have commitment to the environmental impact of design. People such as Oliver Heath who is a proponent of biophilic design and the lighting and furniture designer Tom Raffield whose work has a strong sustainability ethos from design through manufacture to the end product. The late Terence Conran's approach – plain, simple, useful – is an inspiration and more recently I have come to admire the designer and architect Ben Pentreath as I enjoy the sense of history, colour and playfulness in his designs.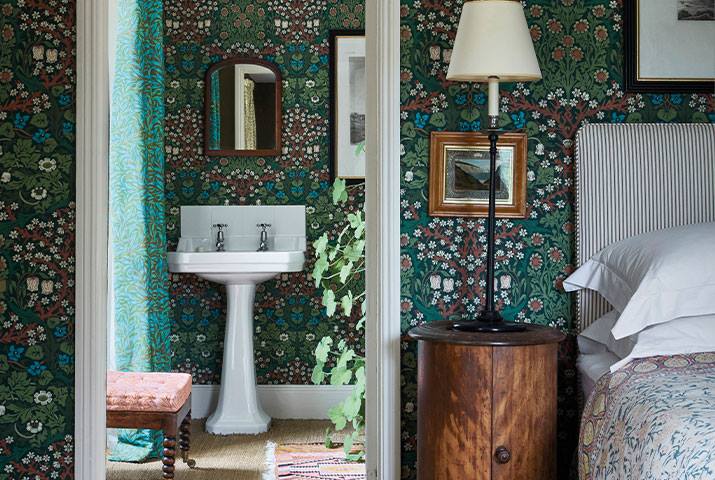 If you could describe your style in 3 words?
Natural, sustainable, authentic.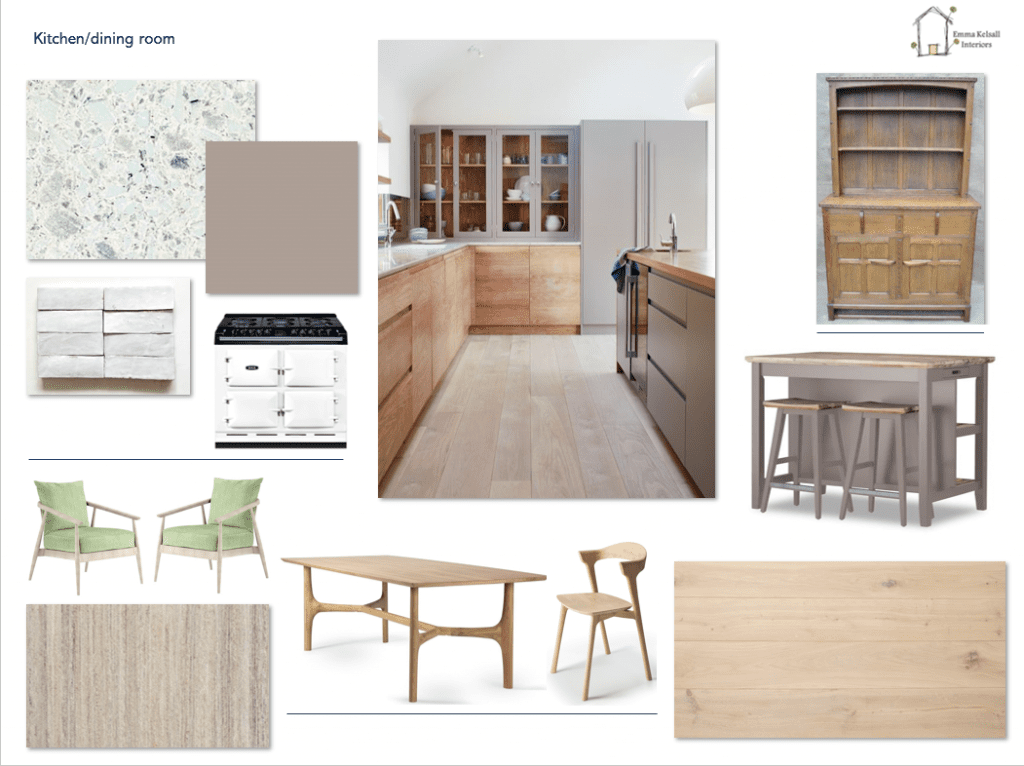 What was your favourite module of the Degree course?
Whilst it was hard work (and completed during the Covid pandemic, which made things more difficult) I enjoyed the final module the most. I was able to link it directly to my Dissertation which was entitled 'How is the Arts and Crafts Movement able to influence the future of Interior Design' which was fantastic as this is an era of design I particularly love. 
Having the freedom to create a brief, choose a location and develop the designs was very enjoyable and a real test of my skills. Bringing together different elements of previous modules in such a large project was helpful. I was also able to concentrate on the sustainability credentials of the project which was a great piece of learning and provided me with a wealth of knowledge to take forward into future work. I was really pleased with the end result and final designs.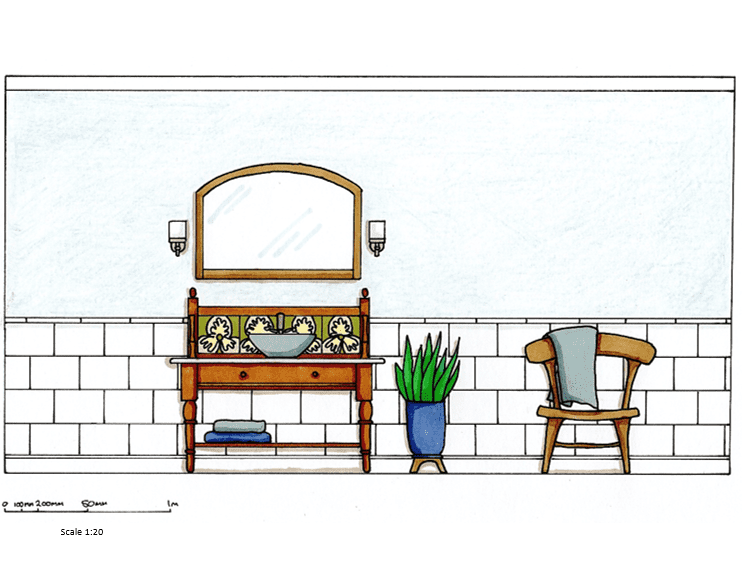 How did you find becoming a student again at 40+?
I think coming to the study later in life was an advantage in some ways as I am well versed in report writing, setting schedules and working to timescales. Having said that, like most people, things would very often be left to the last minute! Studying online was fine and the VLS and resources are useful. Fitting it all in was sometimes challenging but I think that says more about my own motivation than it does about the amount of work! Overall, it was a very enjoyable experience.
Who was your tutor and how did you find communicating virtually?
My tutor was the lovely Ruth Skrytek who was very helpful and gave great feedback. Ruth was able to answer any questions I had via VLS and email and was very encouraging. She was also understanding when I struggled a bit to juggle life and studies. Ruth's feedback was always honest and useful and enabled me to continue to improve as the course went on. Communication virtually worked well and Ruth was always timely in her replies.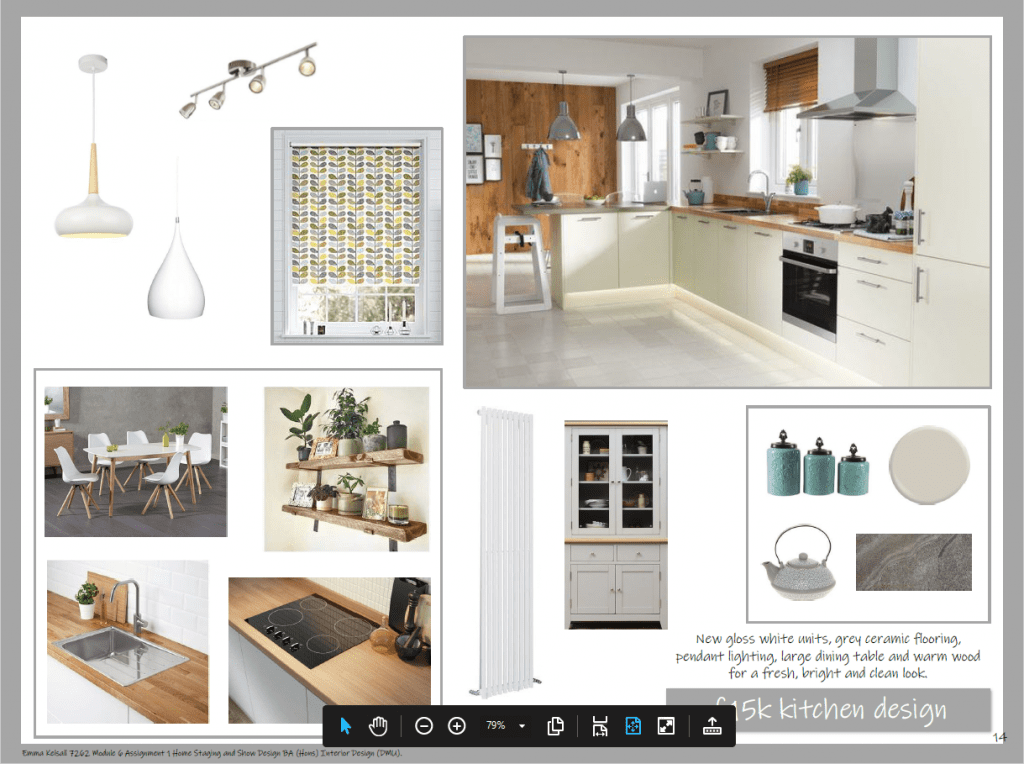 You've just finished your degree. What's next?
I am planning to start my own interior design business focusing on residential projects and sustainability. I would like my business to become known for its eco-credentials. I am looking forward to assisting people create comfortable homes that they enjoy, on any budget, in a sustainable way.
High end, glossy and glamorous designs are not my style. I would like to concentrate on the residential area of the market where I can develop ideas that focus on people's well-being, creating warm, natural and thoughtful designs.
I am also going to learn some basic software packages. All my work for the degree was hand-drawn and whilst I enjoy being creative in this way, I need to have some basic software skills firstly so that I can offer clients an alternative presentation of ideas and secondly to speed up the design process a bit. I'd like to get to the stage where I can create a presentation that uses both hand-drawn and software produced visuals.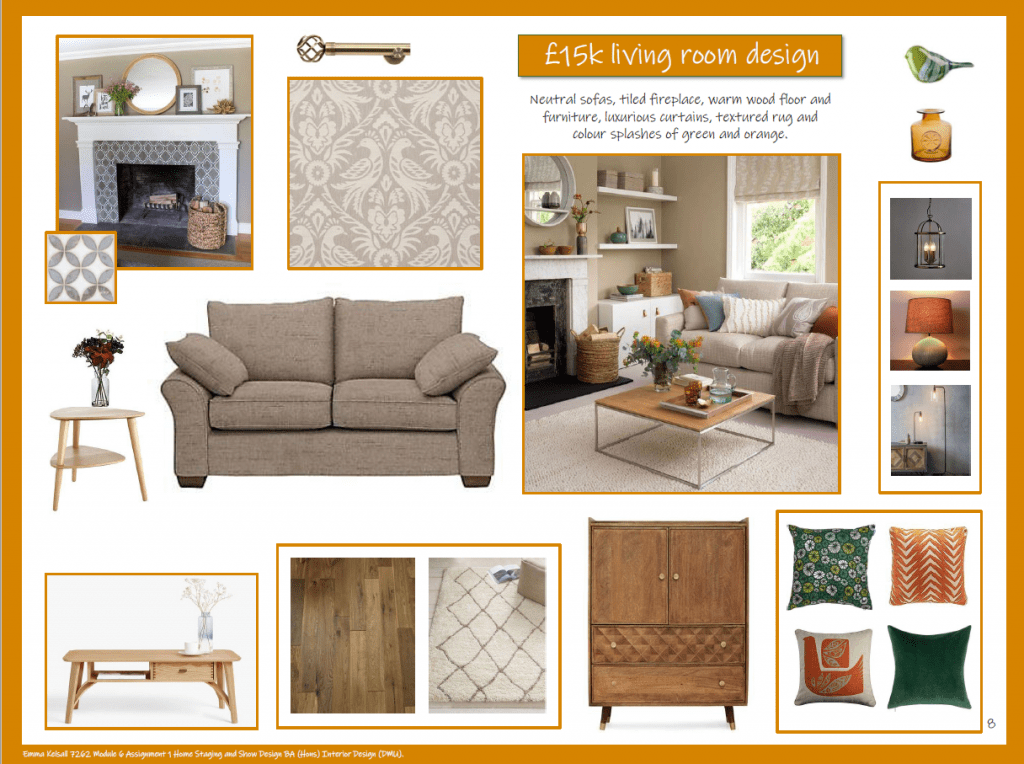 What would be your dream interior design project?
My dream project would be to completely renovate a large Victorian villa, top to bottom, including all elements of design. It would still have original fireplaces, cornicing and other features which could be brought to life in a sympathetic yet modern and practical design.
Any tips for someone thinking of studying interior design?
My main advice would be don't concentrate too much on what you think you 'should' do and create your designs using gut instinct. I spent a lot of time when I first started looking at the student gallery and seeking out other people's work as I lacked the confidence in my own abilities. Whilst this is useful for ideas on how other people have tackled things, they are not you! Learn to trust yourself and don't be afraid to develop your own style. Also, plan your time well. Not advice I took myself and I can offer it with confidence!
Finally, can you share the three projects you're most proud of?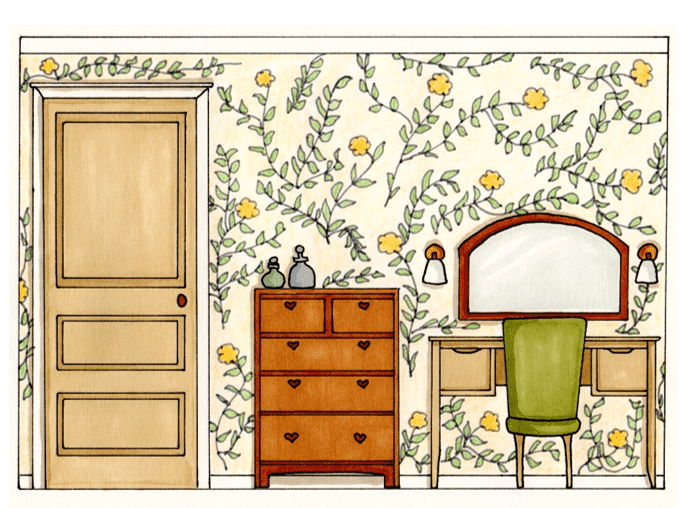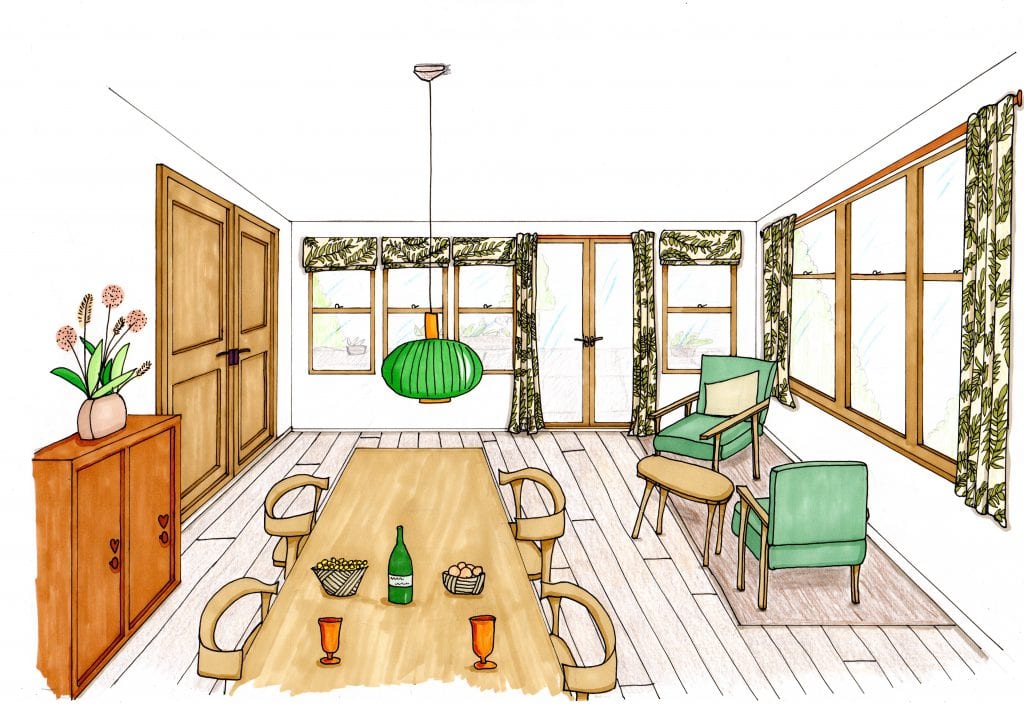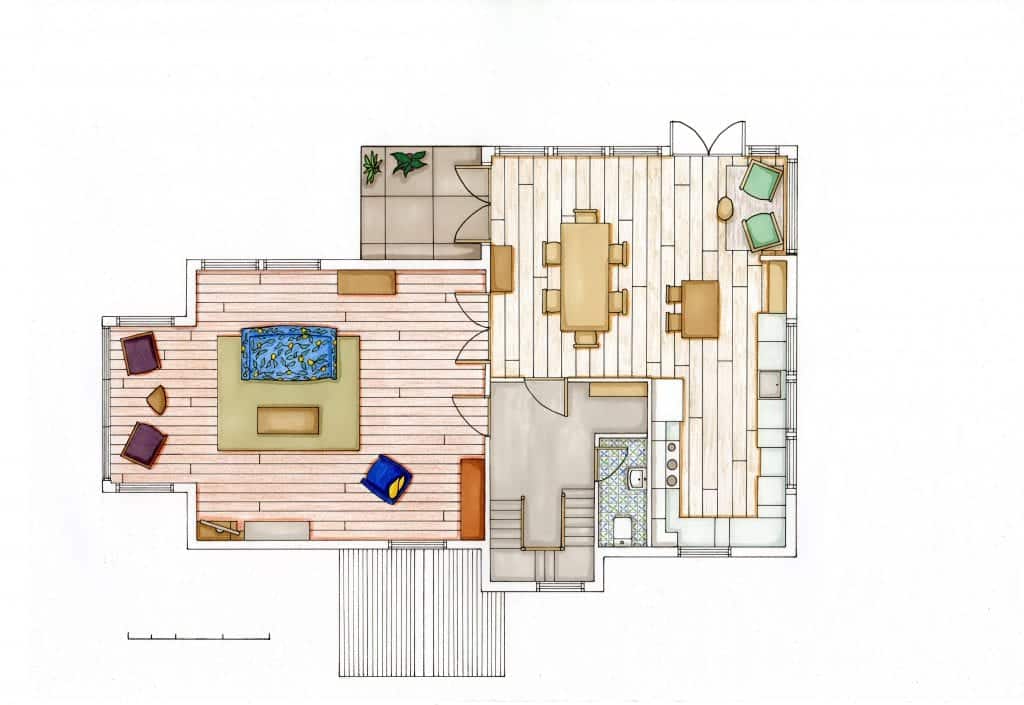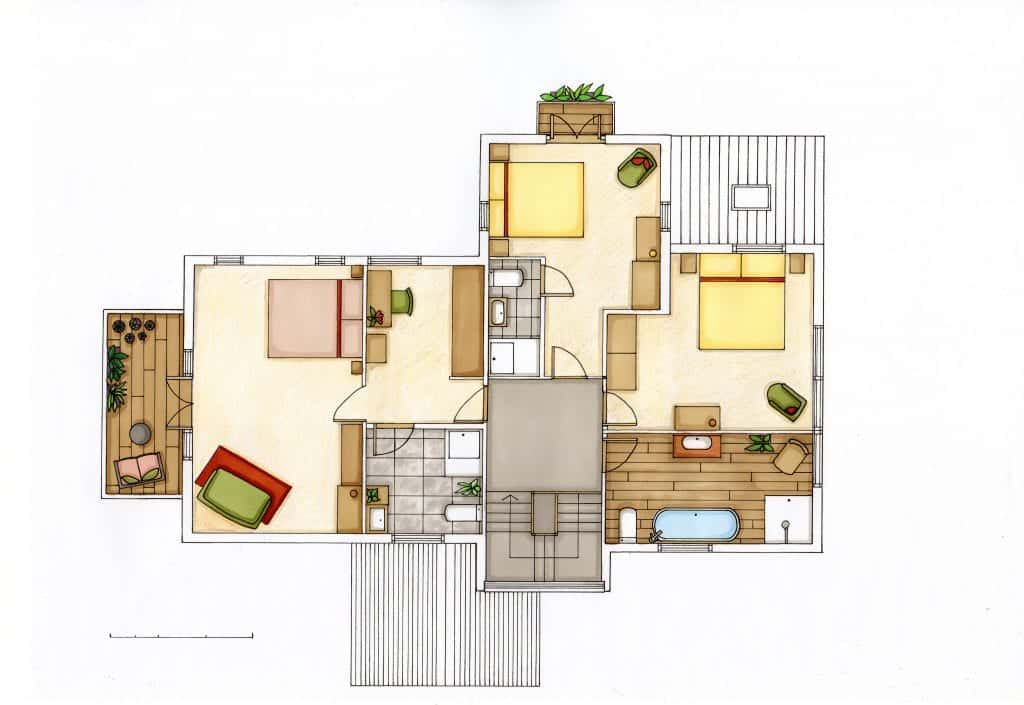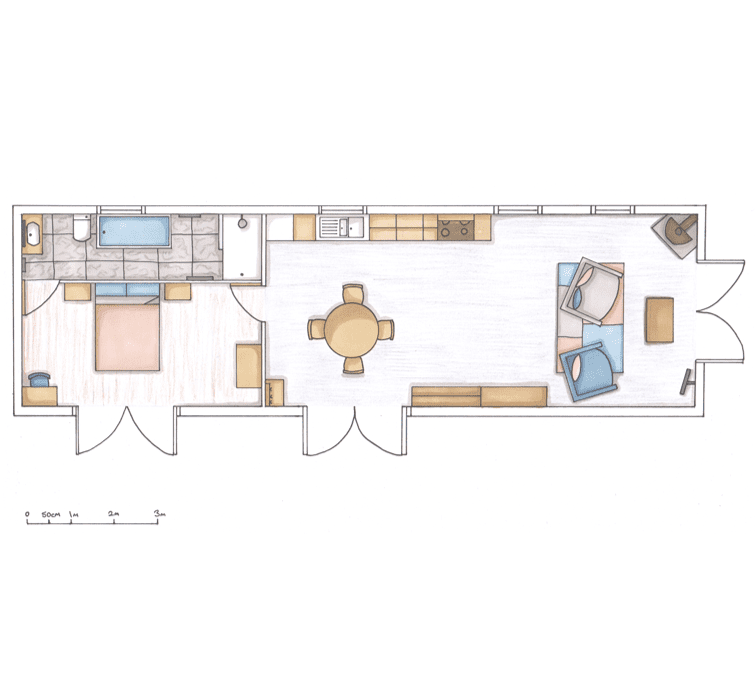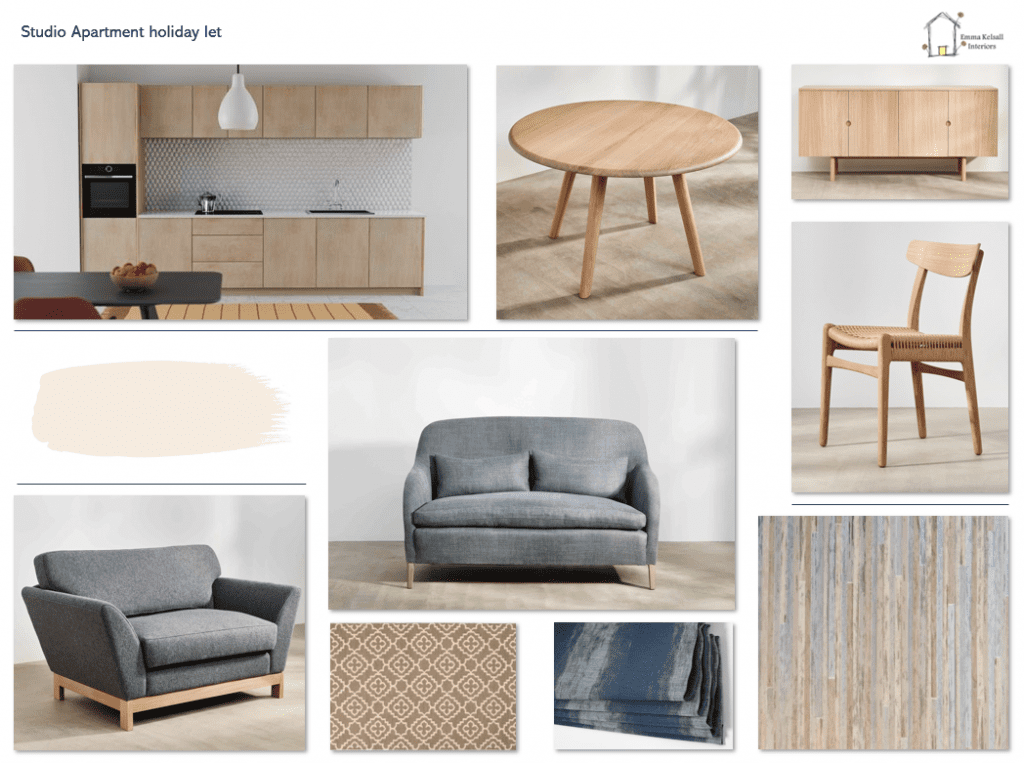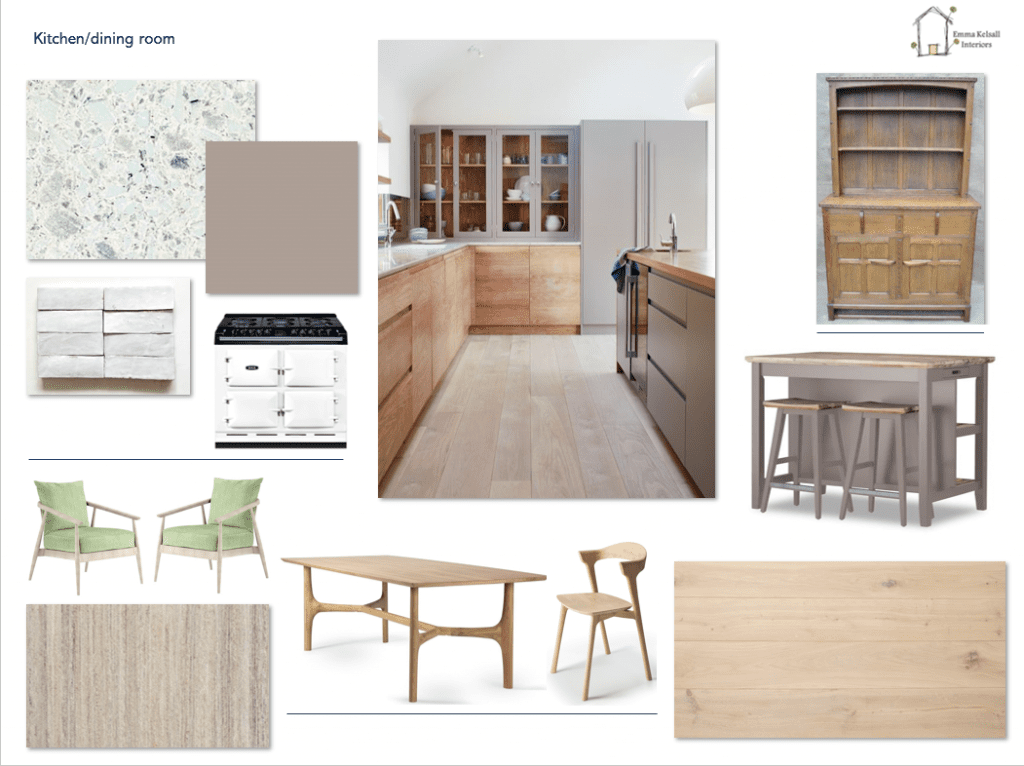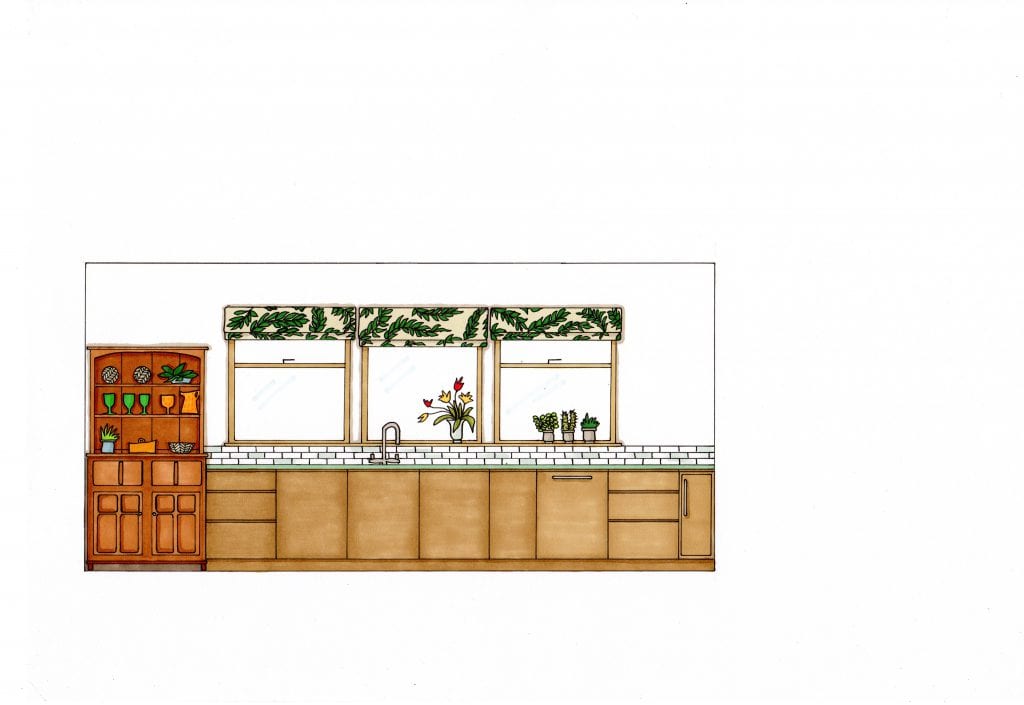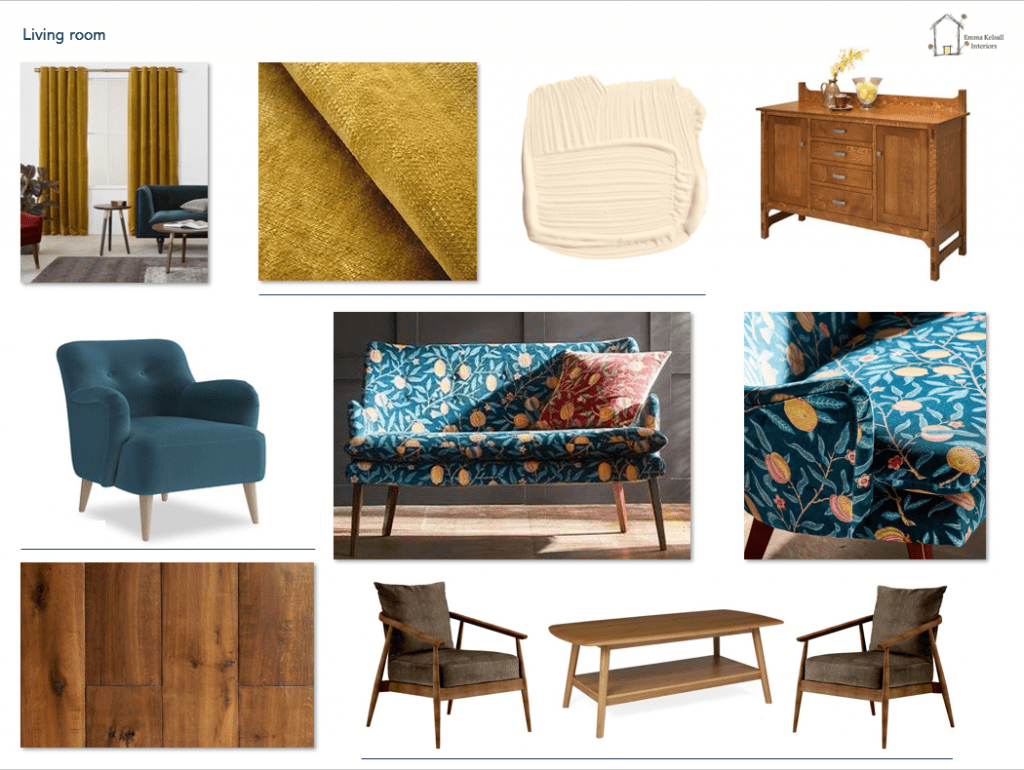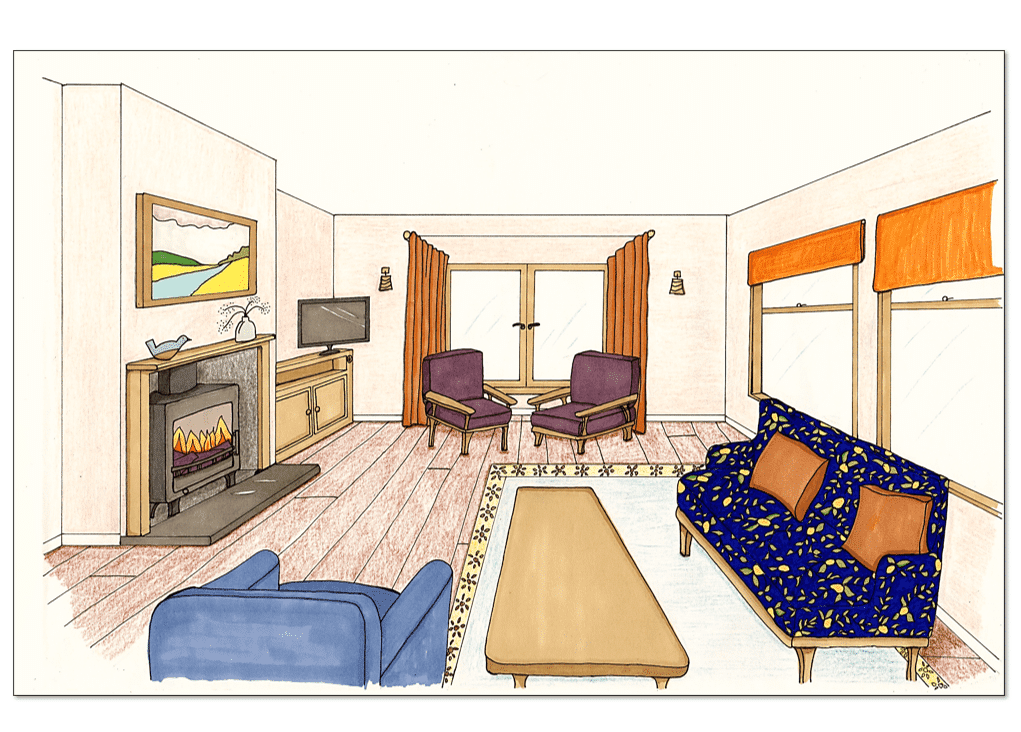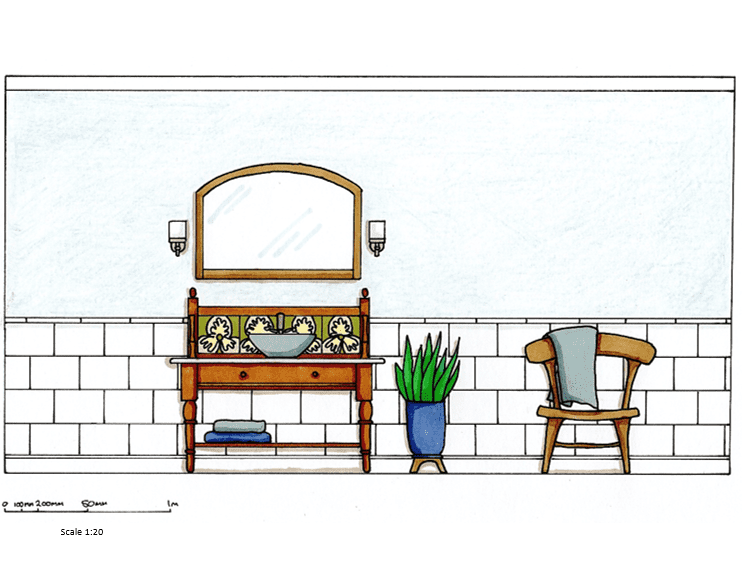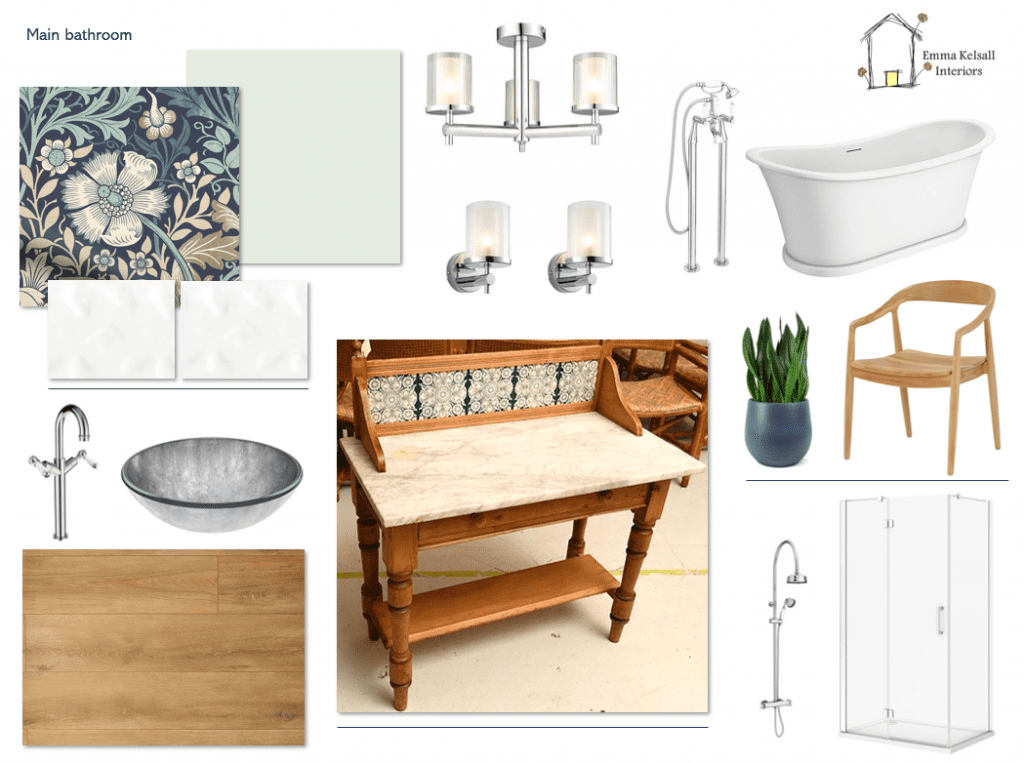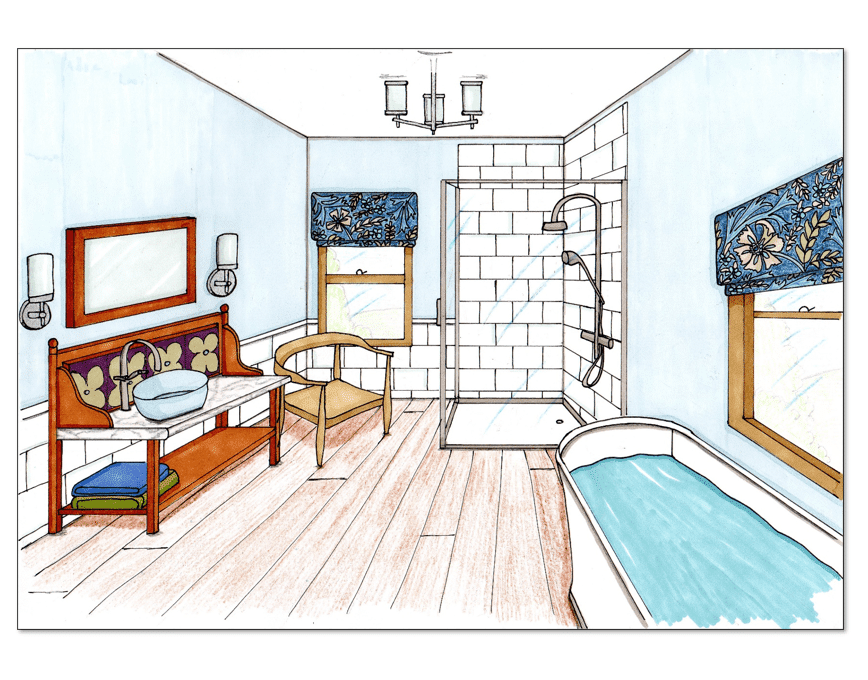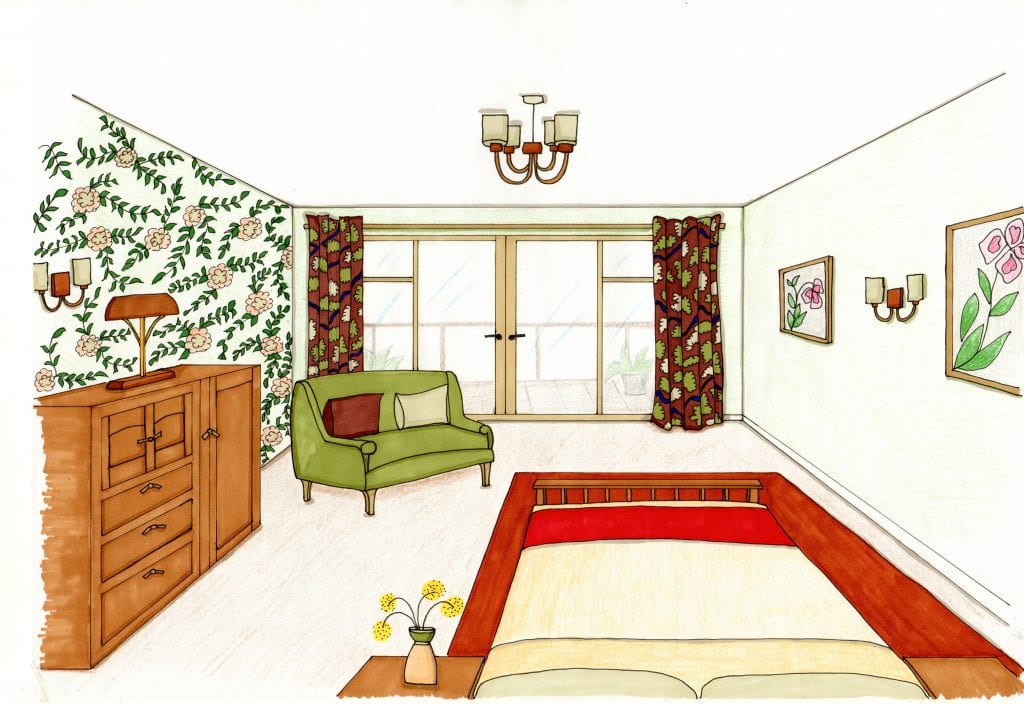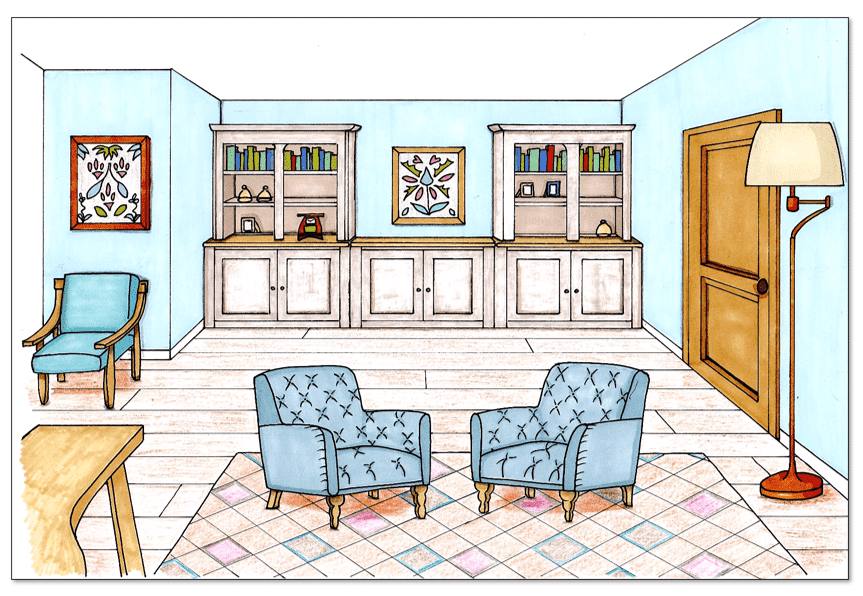 I think I am most proud of my final project, Loscombe Down, a residential project that included a 3-storey house, 3 holiday homes and an art studio. As I was keen to incorporate my learning from the dissertation, the project included strong Arts and Crafts influences, but the main influence was the nature of Dorset's countryside and coastline. I visit Dorset regularly and the beaches of the Jurassic coast are some of my favourite. The project also focussed on sustainability. I utilised vintage pieces of furniture, reclaimed flooring and recycled materials such as recycled glass worktops in the kitchen. I was able to link the art studio development to a Dorset strategy for the arts and the holiday homes all had a natural, calming feel. I carefully researched suppliers to ensure I was using those with a sound sustainability ethos. I was pleased with result. Actually, I wanted to move in!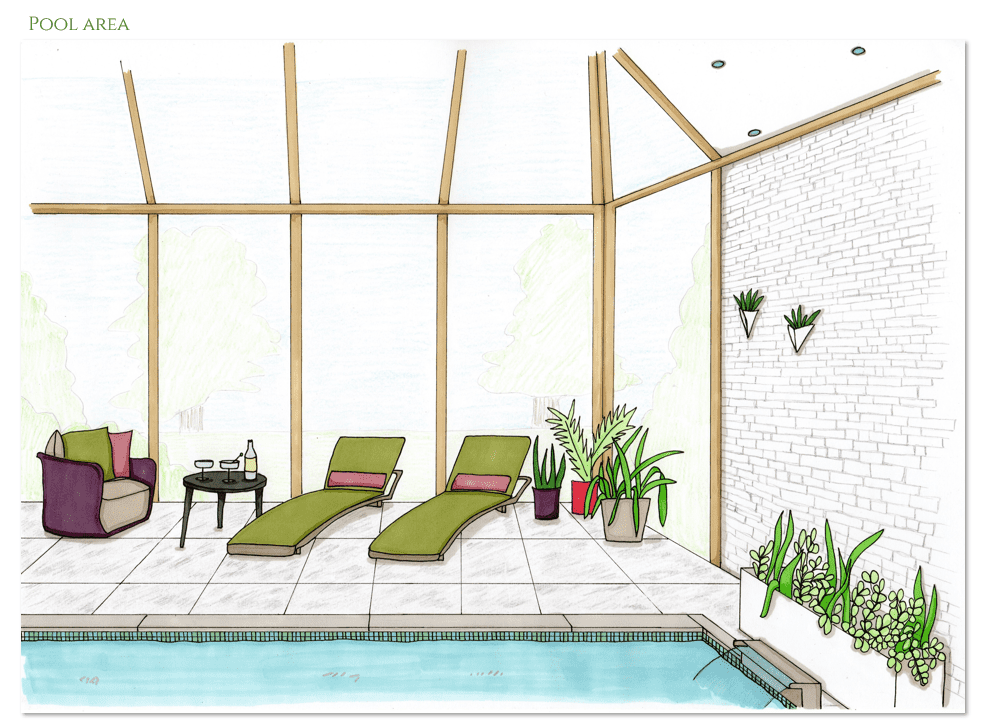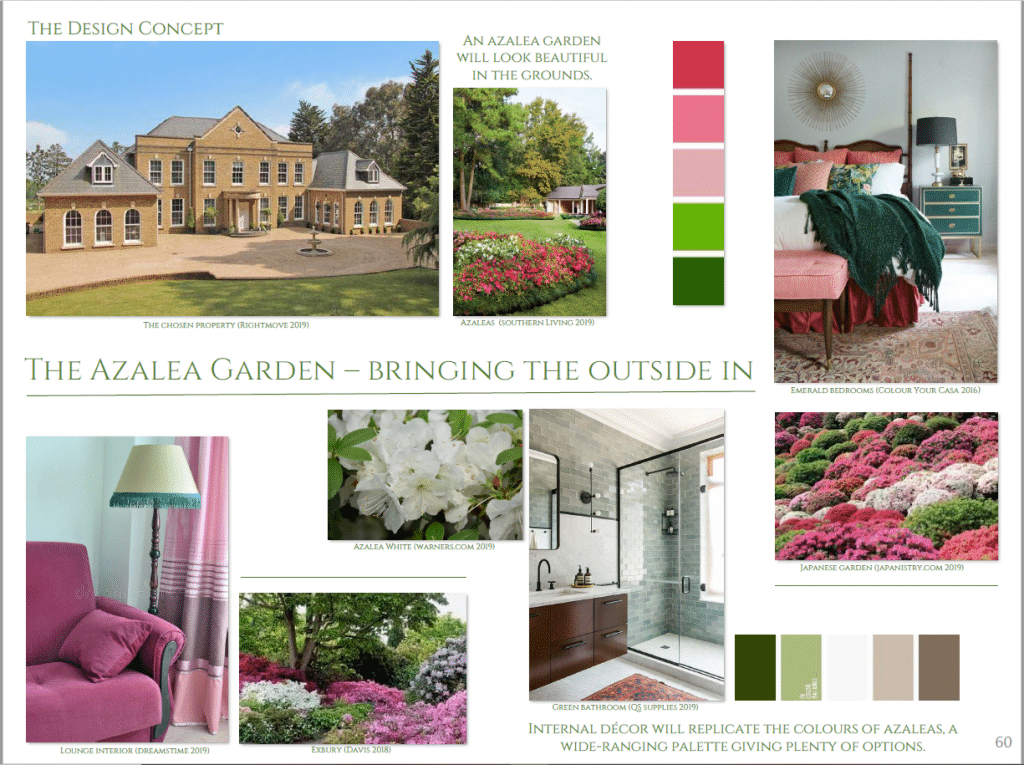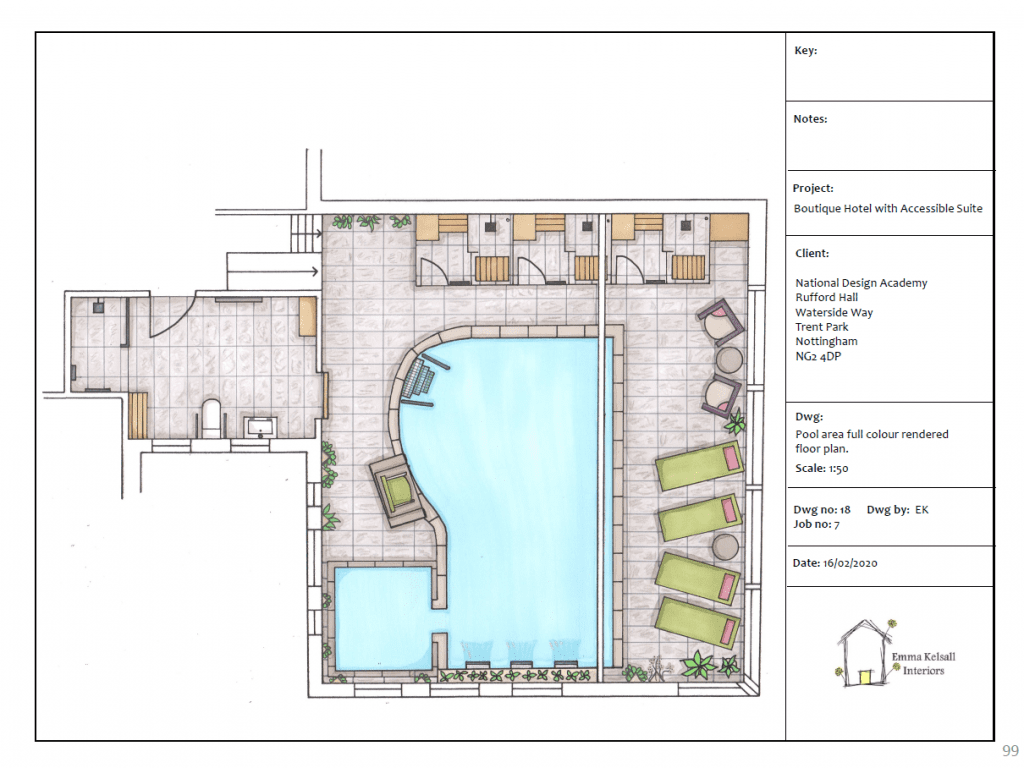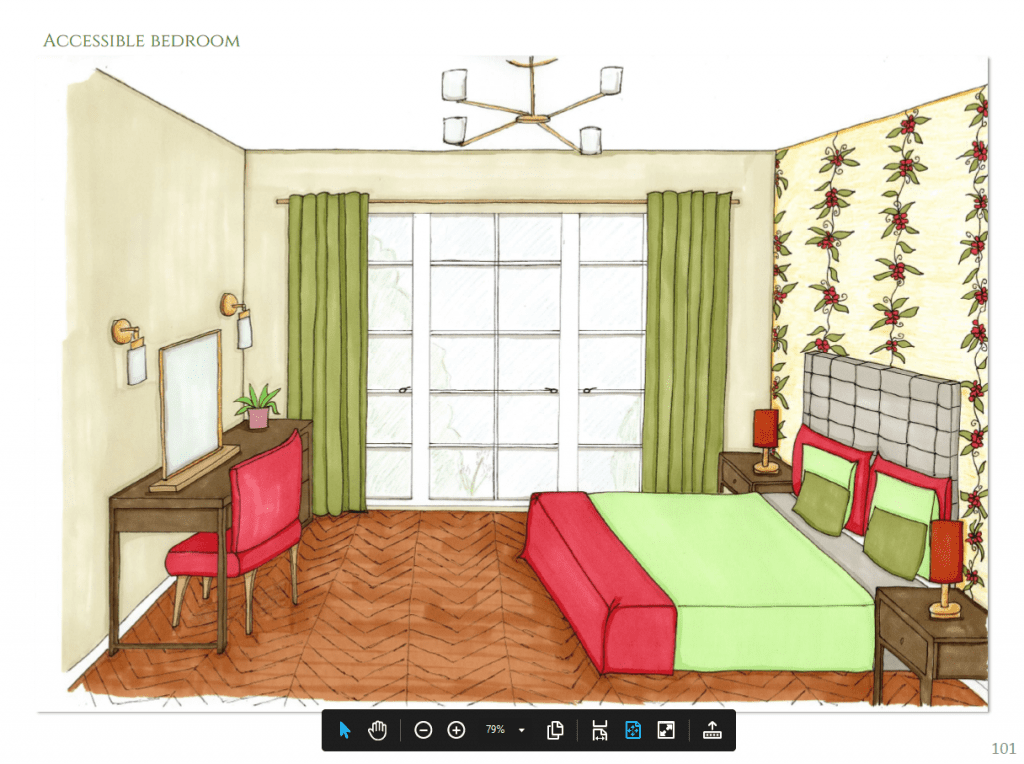 Module 9 was a design for a boutique hotel. Whilst the brief did not request it, I gave myself the additional challenge of creating a fully accessible design with an accessible suite and room for a carer and an accessible pool and changing area. Being inclusive in design is important and is all too often overlooked, as friends and family with disabilities confirmed. I was able to seek opinions from family members and friends who have a disability or life altering illness and their views and ideas were so helpful when designing the suite and pool area. I was very keen to avoid a clinical or institutional look and I was proud of the comfortable and charming design that resulted.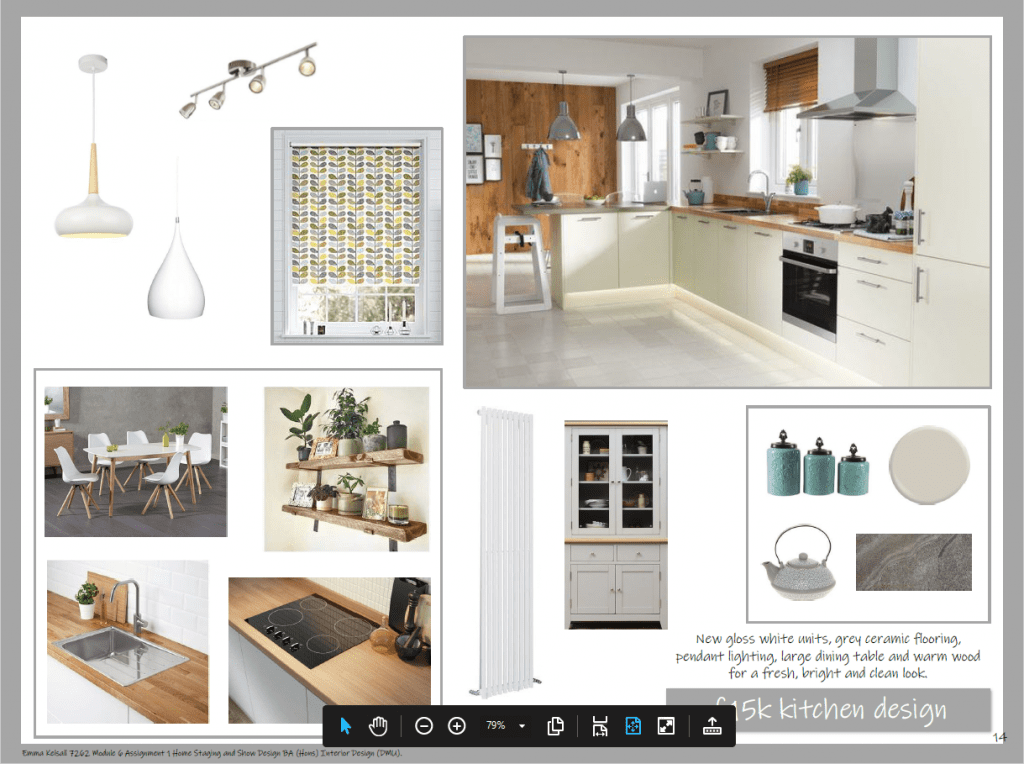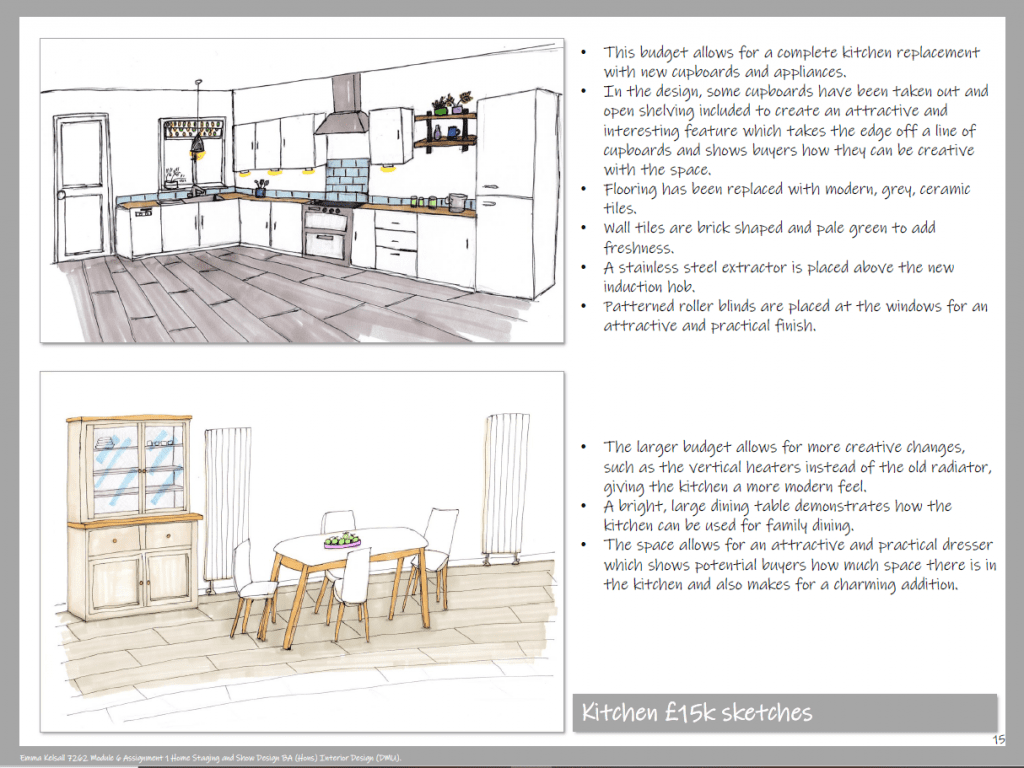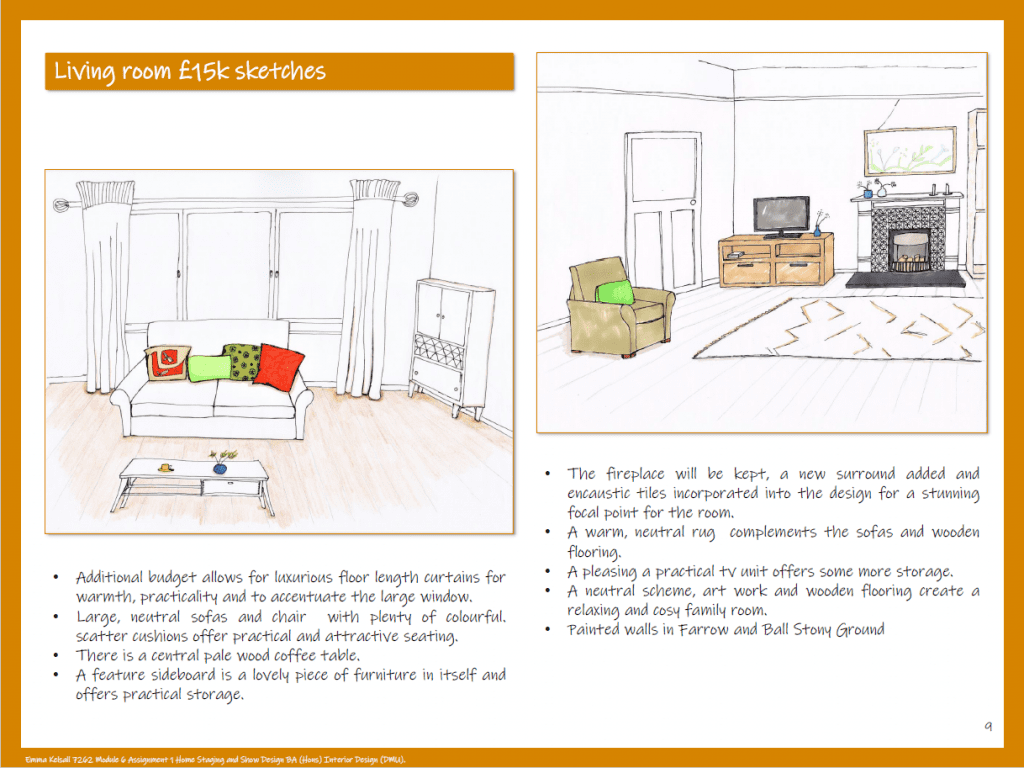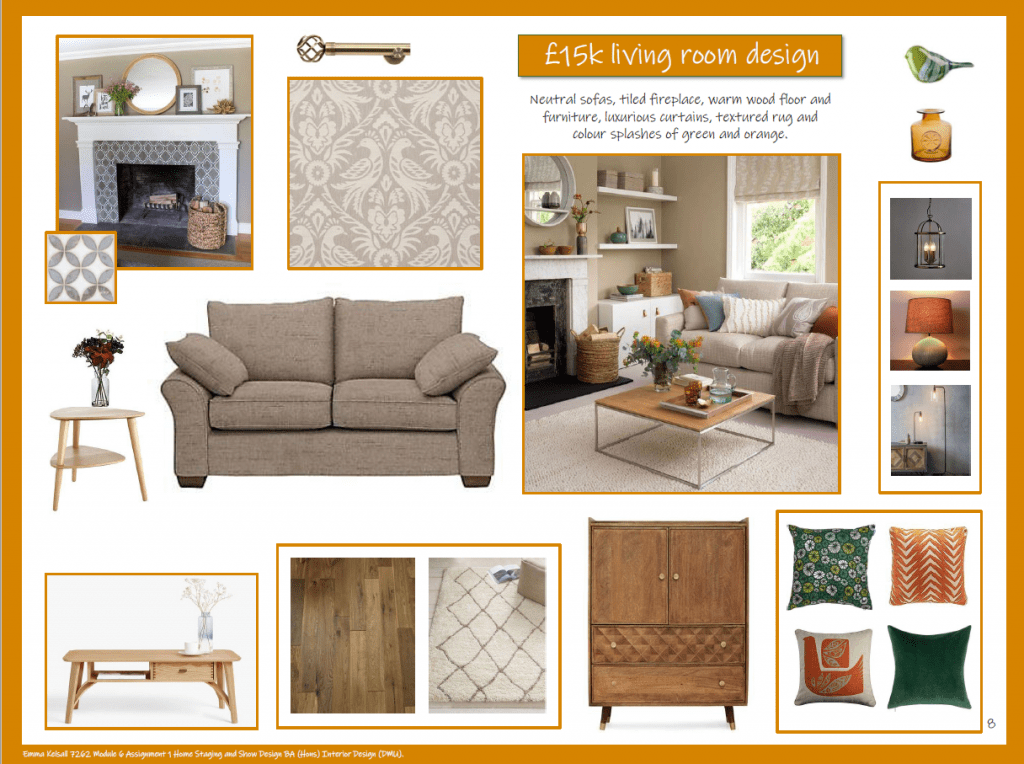 The final project is Module 6 which included a home staging project with two different budgets and a show home design. Coming up with ideas based on two differing budgets interesting and I think I managed to provide two different sets of designs that would have pleased anyone looking to sell their property. What I enjoyed most about this project though was the opportunity to showcase what significant changes can be made on a relatively small budget. This has encouraged me to look to my own business and I plan to offer very affordable options in the services I will provide on the basis that you don't need a huge amount of money to create something wonderful.
Follow Emma as she goes from student to small business owner...
Why not follow Emma as she embarks on her second career? You can see more of her beautiful hand-drawn renders over on her Instagram feed or visit her website.
It's Never Too Late to Learn Something New
Emma became a student again in her mid-40's, graduating with her degree in her 50th year. Our courses are designed to fit in around your busy life so it's never too late to have a career that makes you happy!