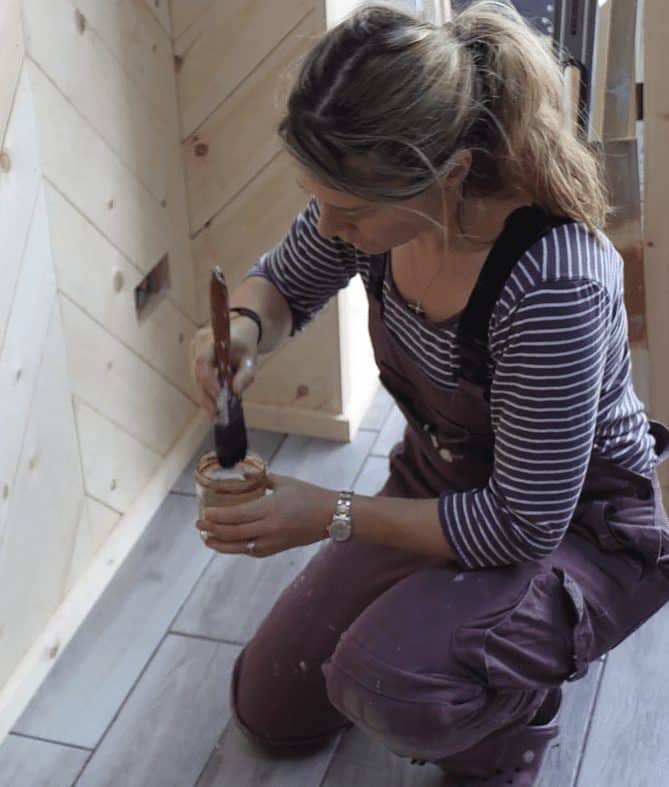 Written by former NDA student and Grand Design Live 2018 and 2019 winner, Zoe Perks
I guess I should start by saying that I'm not a huge follower of trends. Don't get me wrong, I like to see what's going on out there and what the latest tastemakers are up to, but I don't like to let it influence my clients or my own decisions too much. I focus more on what's right for the client and their own personal styles rather than what's hot right now. I also think that following trends can lead to a short term mentality, which ironically, flies in the face of what I observe as trend number 1…
SUSTAINABLE CHOICES
Perhaps this is more a movement than a trend as we become increasingly more conscious of our impact on the environment and the future of our planet, but whatever it is, you can't get away from the fact that sustainable products and materials for the home are becoming more and more popular. Whether it be the growing swell for lime-based, naturally pigmented paints, or furniture made from recycled materials, by-products of industry or naturally sourced fibres, many top high street brands are incorporating sustainability into their product portfolio. The alternative is to encourage people to buy better, keep longer, and move away from the throwaway culture of recent years.
BEIGE
Yes, I said it. Not the cool, creamy magnolia that deadens the soul, but warm, earthy, sandy tones. Perhaps it's the reaction to all the grey we've seen for so long, a desire to be more natural and in touch with the earth, as browns and terracotta's are keenly following suit which of course begin to merge with the deep mustards and burnt oranges typically associated with autumn. The key to making beige work as a scheme links directly to trend 3.
TEXTURE
Our natural reaction to Autumn and Winter is hibernation or cosying up in layers of warm, soft, cocooning materials, so there's lot's of texture making its way in for Autumn. Think Boucle, velvet and corduroy, chunky knit, natural wood in darker tones or warm metals like brass or gold. Colours are rich and bountiful, like natures harvest.
CURVES
Elegant sweeping curves and soft corners have been steadily gaining pace over the year and are set to become a firmly established must have over the coming months. Everything from lighting to sofas, cabinets to mirrors are showing off delicious curves and arcs. Quite often, colours are pastel and playful, but they're certainly not the exception.
ART DECO
Maybe its an extension of the above, maybe it's the turn of the decade on the horizon, or maybe it's just the popularity of the Peaky Blinders, but there's definitely a return to the glamour and opulence of the roaring twenties in our interior styles. Bold Geometric patterns in luxe colours, like emerald green, inky black blues and gold, with pastel pink hits, velvety textures and opulent glassware, with ribbed texture.
What trends are you looking forward to this A/W?
Note from the NDA: Zoe is incredibly down to earth and a very creative individual. She prides herself on being a "hands-on, roll-your-sleeves up Interior Designer & Decorator". Winning Best Interior Room Set Design at Grand Designs Live 2018 and the Under the Stairs Project at Grand Designs Live 2019, Zoe is a clear example of how hard work will take you very far.
Would you like to study the same course as Zoe? Our Diploma in Professional Interior Design is perfect for beginners and allows you to practice professionally as an Interior Designer. Find out more on our course page!