Dark interiors can be hit or miss. They can be bold and dramatic or gloomy and uninspired. But how do you get it right? This week's quick read gives you five tips to help you turn to the dark side with confidence.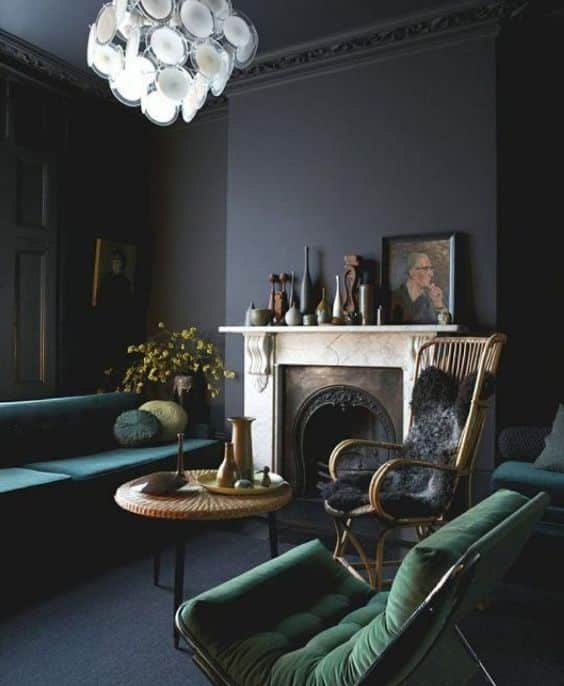 If you want the drama and cosiness of a dark interior, you need to commit to the cause. There are no half measures, you're either in or you're out. Be brave and be confident. A feature wall won't cut it and may make your room look smaller or unbalanced so you've got to go all out! This may mean you don't stop at the walls and paint the ceiling, or you tie in a dark floor with the dark walls. There are plenty of ways to bring light and contrast into dark interiors so get those walls painted!
Here's how to pull of the dark ceiling trend from My Bespoke Room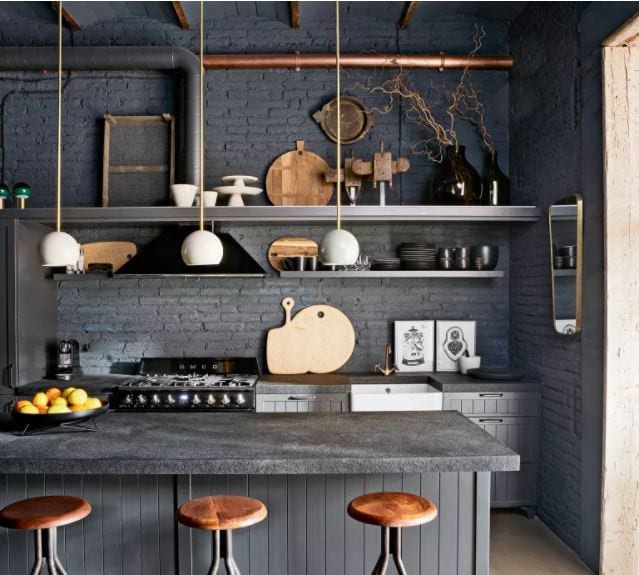 50 Shades of Grey, Green, Brown, Blue
Dark interiors don't have to be grey! Despite the enduring trend towards grey in both interior and exterior design, there are more dark paint shades available then ever before. Test a few out to check how they behave under the light in your space as you're going to need a lot of it and you need to make sure you like it enough to live with it.
This great guest blog from student and colour expert Molly gives you more tips on choosing a colour scheme for your home.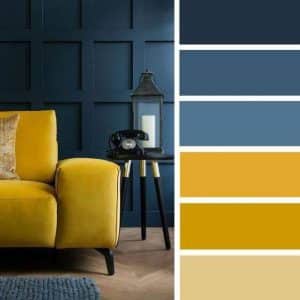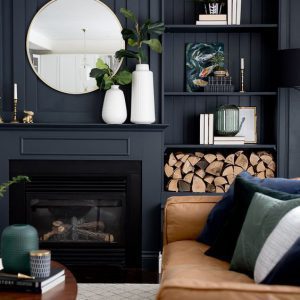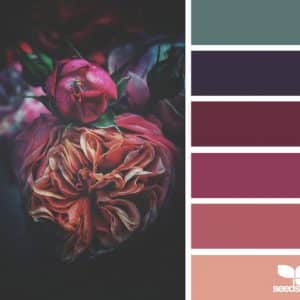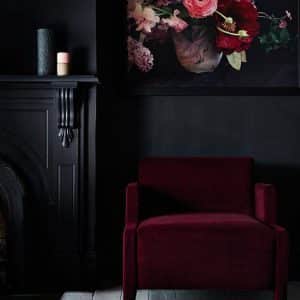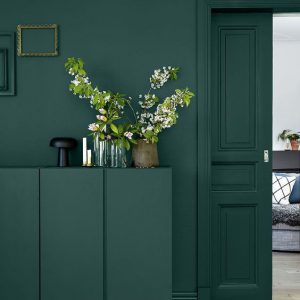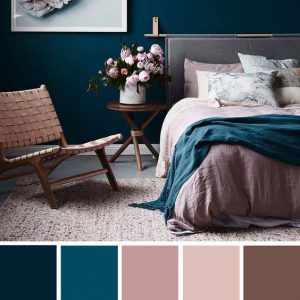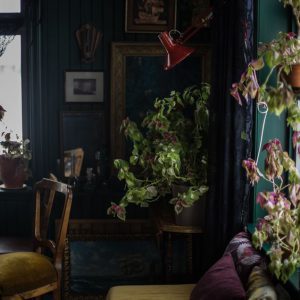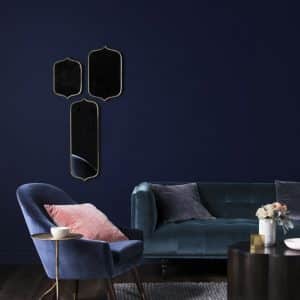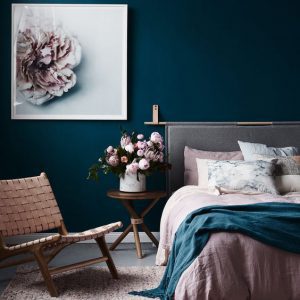 If you're worried that your dark interior will be dreary and depressing, choose an accent colour which lifts the scheme. Either use a lighter version of the same colour or a bright complimentary colour to add an interesting feature and cut through the gloom. Jewel tones work well but stay away from using a lot of patterns.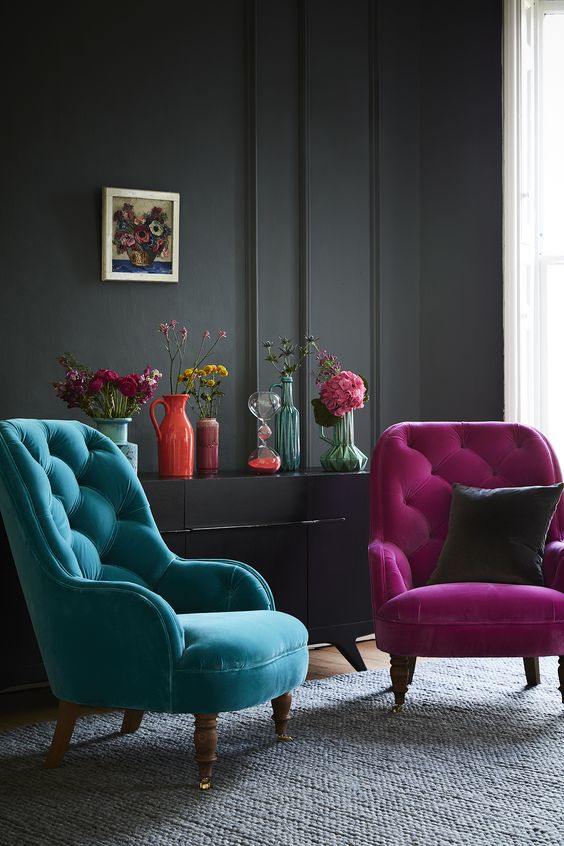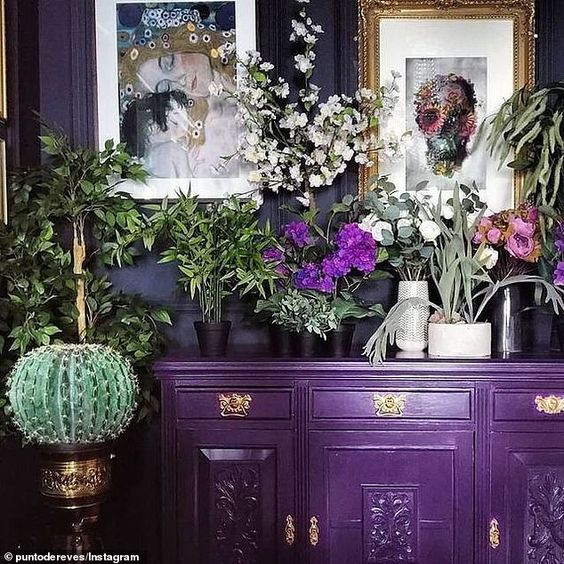 Dark interiors love metallic accessories. Rich coppers, brass or silver accessories catch the light and your eye and add a touch of glamour to any dark room scheme.  You can also use mirrors to reflect the light and add a more luxurious or even gothic feel depending on your scheme.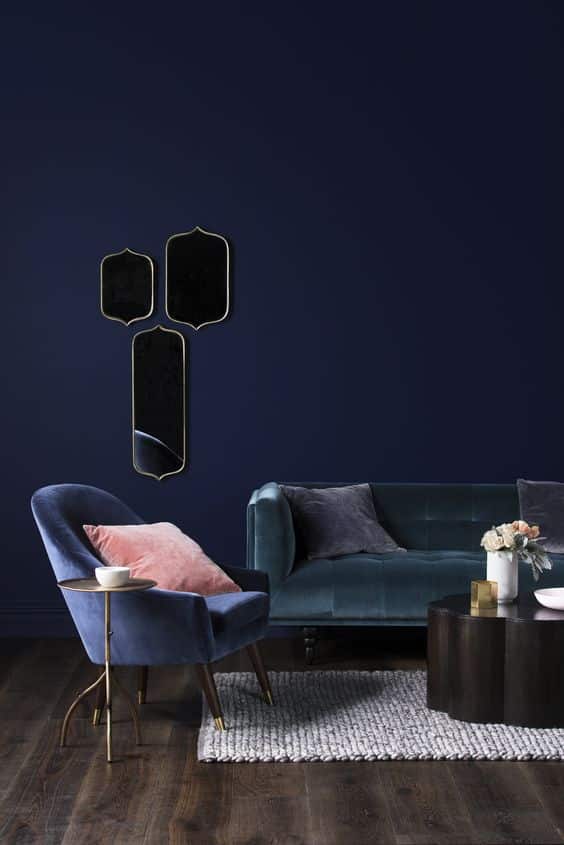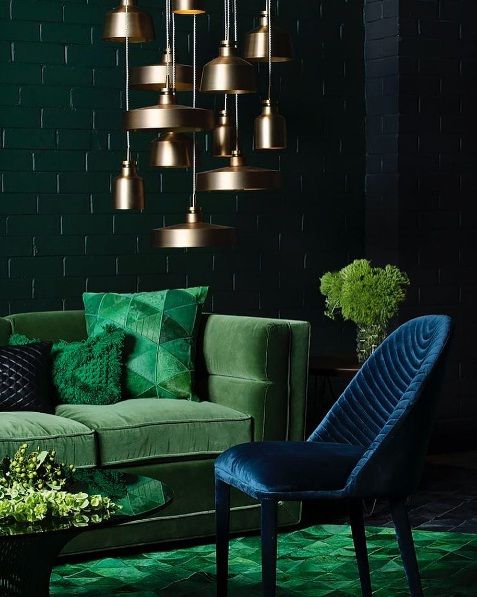 If you look at dark interiors on Pinterest you'll notice that 95% of the schemes shown feature houseplants. Incorporating plants into your dark space brings an element of life into the room. You'll also find that natural greens go with almost all dark paint shades and they can be enough of a colour accent on their own to lift the scheme.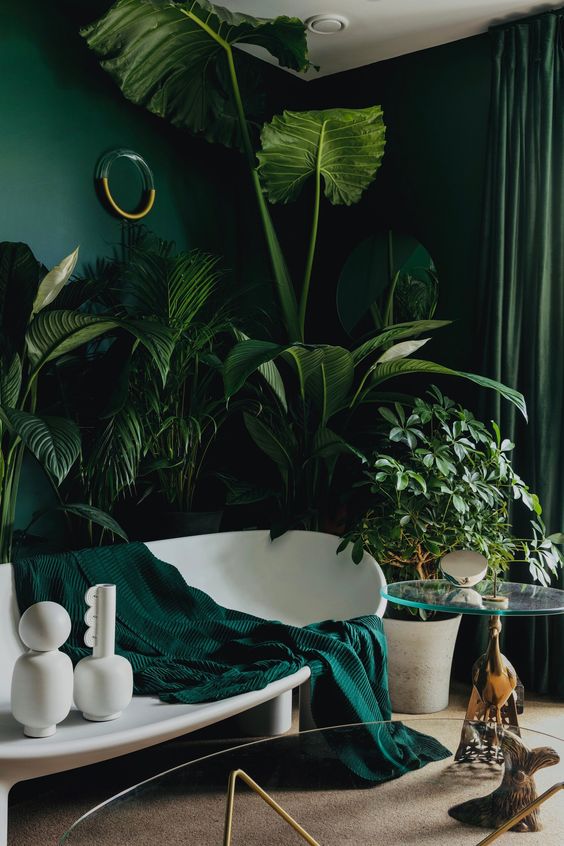 Dark Interiors: Quick Q&A
Matt…always! You want it to absorb the light not reflect it.
Should I paint the ceiling dark?
It depends on the look you're after. If you want a more classic scheme keep the skirtings and ceiling and coving white, especially if your ceiling is high. If you're looking for mega-drama, go the whole hog and go dark on every surface.
Should I just go for a feature wall to see if I like it?
No. Go big or go home! You only get the full effect if you commit fully!
How many coats of paint will I need?
Depending on the base colour and the viscosity of paint, as many as 4. Don't scrimp on the paint quality or the coats as the light will always show up poor coverage.
Do I need high ceilings to carry off a dark interior colour?
No. In fact a lower ceiling can make the room even more cosy, especially if you paint it dark..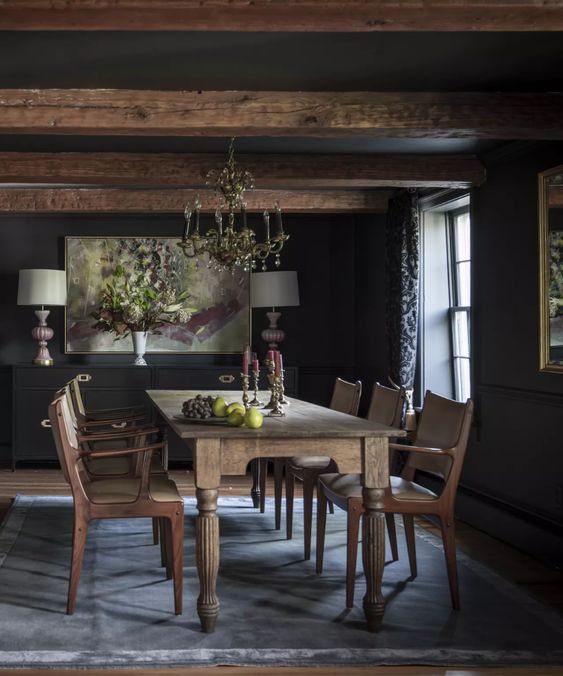 Take a look at Our Pinterest Board for Dark Interiors
Don't let your fantasy dark colour scheme become a nightmare! We've created a board to help you find the dark interior of your dreams.
Learn to Create Schemes Like a Professional
The National Design Academy offers an interior design course to suit everyone. Even if you're an absolute beginner, all you need is an interest in creating stunning interior spaces. We'll teach you the rest!