The next generation of furniture designers and makers was celebrated at the annual Young Furniture Makers Exhibition last October.
More than 40 designs from some of the UK's finest young furniture makers packed out Furniture Makers' Hall on Tuesday 11 October. The exhibition showcased pieces from talented GCSE and A Level students through to BA and MA graduates from around the UK.


Young Furniture Makers exhibition 2016
Our own Anthony Rayworth, National Design Academy's Director of Studies, was present as one of the judges and we decide to hear a bit more of his role as a judge and his thoughts about the exhibition and the industry.
What is the importance of these competitions for the interior design industry?
"I analyse it in two ways, there is the importance for the National Design Academy in terms of visibility and there is the importance of recognizing new talent coming through, providing a showcase for that talent.
The particular focus of Furniture Makers Young Design Awards was to celebrate the level of craftsmanship that was being shown, it was extraordinary, these makers were really very good, and what we are trying to do is to encourage a great sense of design into the craftsmanship."
Can you explain the process and your role as judge of this competition?
"There is panel of judges that meet in June to shortlist all the entries. The shortlisted are then notified to present their finished pieces in October at the Furniture Makers Exhibition in London. Present at this exhibition will be people from the industry, potential employers as well as press and PR agencies.
The panel of judges is then reduced to three. We walk around during the time of the exhibition, starting around 4 and reaching a decision about 7 pm, which is quite difficult because there are almost 100 pieces to judge in several categories.
It's an open debate between the three of us, where we follow criteria by which we assess the pieces and we all have an equal contribution and then the winners and prizes are announced."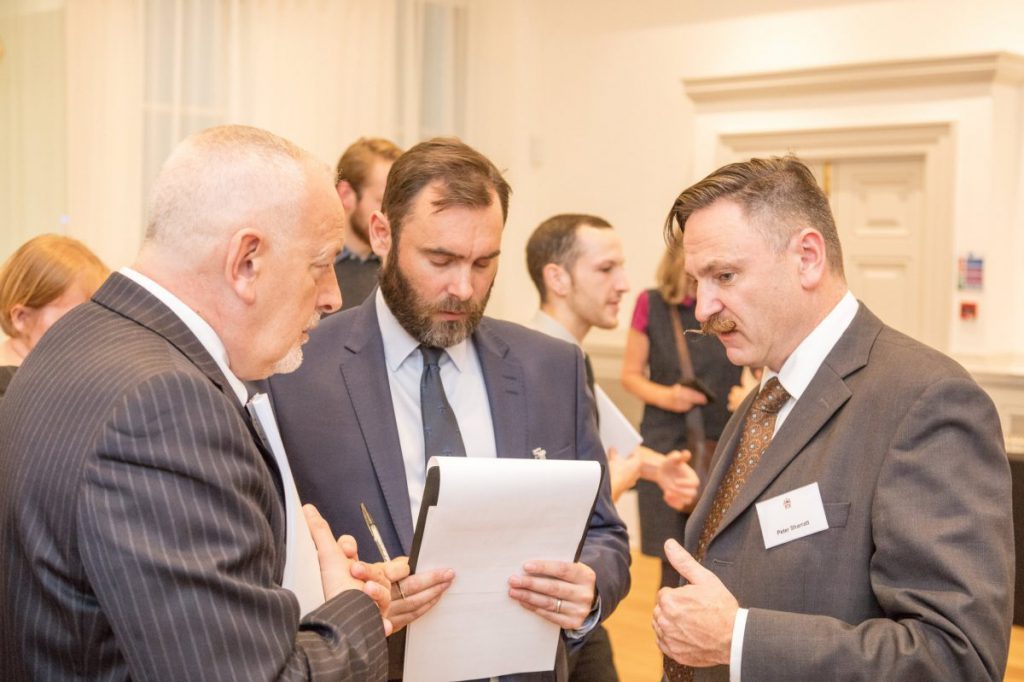 Young Furniture Makers – Jugde panel
When you're judging what to do you take most into account, the aesthetics or the functionality?
"It has to be a marriage of both. It is the innovation in aesthetics that expresses the function, it's these new ways of expressing function that makes a piece interesting. That's nothing more frustrating than a good looking piece of furniture that doesn't work, because then it is not furniture, it's a sculpture."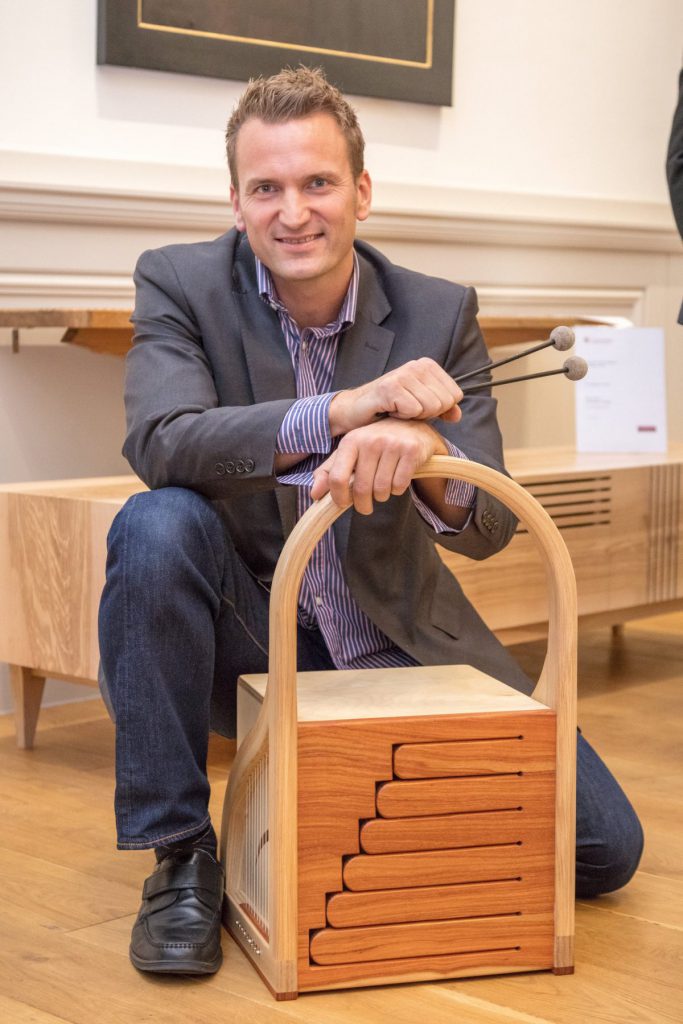 Philipp Stummer, winner of the Young Furniture Makers Design Award
What is your personal opinion about the future of young furniture makers and the challenges that lay ahead in terms of interior design?
"I think these young makers have always been important, since Victorian times, if you look at the Great Exhibition for example; and from there people have been finding ways in which to present their goods, either to potential clients or potential manufacturers. I think it is a good way to bring industry and designers together, new designers, new graduates, new talents."
And these young new talents are already contributing to the interior design industry?
"Absolutely, yes."
If you also want to contribute and become an interior designer, please visit our website, www.nda.ac.uk and enrol in one of our courses or contact us. We are to help you with your future.