When you think of heritage properties and interior design, it's hard not to imagine a William Morris pattern adorning the walls or furniture. It's almost the first thing that springs to mind. The most renowned designer of the 19th century, William Morris's textile and wallpaper designs have become synonymous with Victorian interior design and are frequently seen in period restoration and renovation projects. But what happens when someone decides to modernise a classic? Last month, Morris & Co owner, Style Library, revealed that they had taken the unprecedented step to change things up; to rework and modernise some of Morris & Co's traditional designs.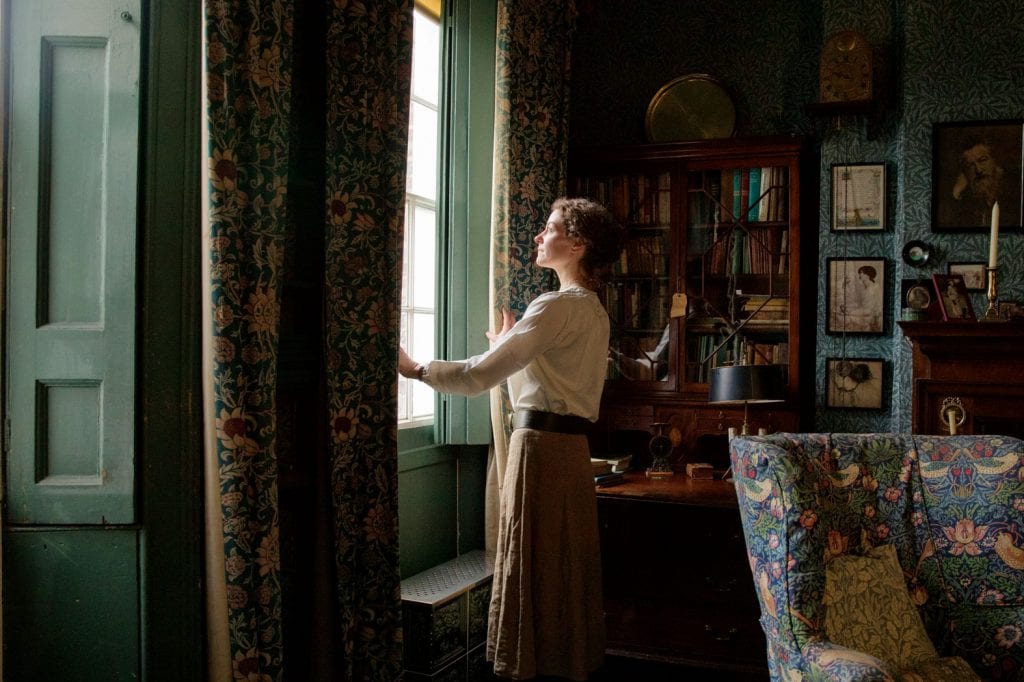 It's a huge responsibility to take a popular classic and modernise it for future generations. Purists will say that the reason Morris's style became so prevalent was down to the hues of the organic dyes which enhanced the natural subject matter. The idea that someone would take a 1960's inspired palette and combine it with some of William Morris's most famous designs must have sent a shudder down many an oak panelled hallway!
So, earlier this year, when interior designer Ben Pentreath was commissioned to use his talents to revamp a selection of William Morris Patterns, he knew it would have to be done with sensitivity. If you're responsible for one of the world's most recognisable design brands and a British institution like Morris & Co, you'd be crazy to put it in the hands of a novice or maverick. Style Library chose well. Ben Penreath is a die-hard William Morris fan. He believes he's used a William Morris pattern in almost every interior design project he's worked on. He'd also already started experimenting with Morris & Co's traditional patterns by over-dying fabrics in turquoise blues and caramel orange.
Wanting to remain as true to the history of the brand as possible, Penreath took to the Morris & Co archive for inspiration. He found a book produced by Sanderson in the 1960s, showing recoloured examples of Morris & Co patterns which proved his theory that contemporary colours could work yet still remain sympathetic to the original William Morris designs.
The Queen Square Collection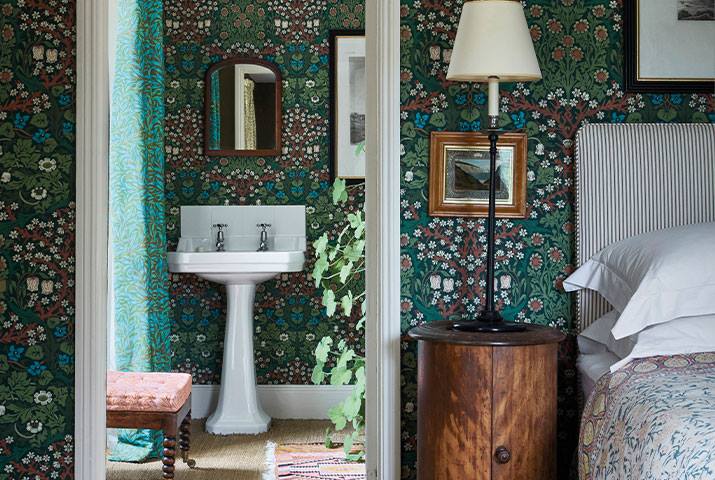 The new collection, named Queen Square after Morris's workshop and home in London, comprises of 14 reworked Morris & Co styles, across both fabrics and wallpapers. Ironically, Ben Penreath and his husband live a stone's throw away from the original workshop, making it even more of a passion project.
Some of the most famous William Morris patterns reworked include Willow Bough, Blackthorn and Honeysuckle but some lesser known styles find their feet in the new collection. Daffodil has been given a new lease of life with a colour palette which invigorates the scaled down pattern. The updated Chrysanthemum design takes its influence from Japanese printed silks in coral and turquoise.
Have a Passion for Period Properties?
If you're a fan of vintage and heritage interior design why not turn your passion into a career? Take a look at our specialist BA (Hons) Heritage interior Design.