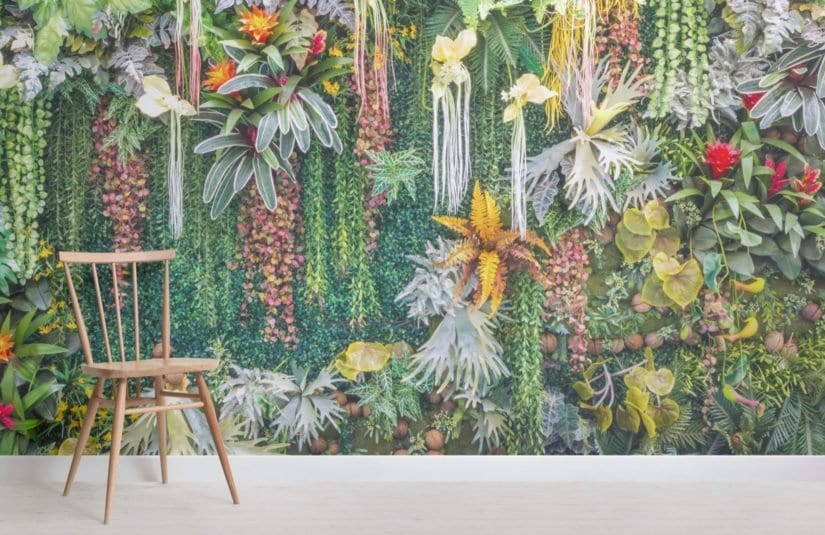 Think jungle animals, tropical plants and brightly coloured birds and you've hit on one of the biggest design trends of 2020. The wildlife trend featured heavily at London Design Week and you just need to open an interior design magazine or visit some of the most popular websites to find out that wildlife wallpaper designs are hot right now!
Let's face it, we could all do with a bit of cheer at the moment and whether you've had to cancel a holiday or are self-isolating, we've put together a quick guide to using this trend in your apartment, house or commercial interior design scheme.
Don't have time to read? Head over to our Pinterest Board to see our favourite Wildlife Wallpaper designs.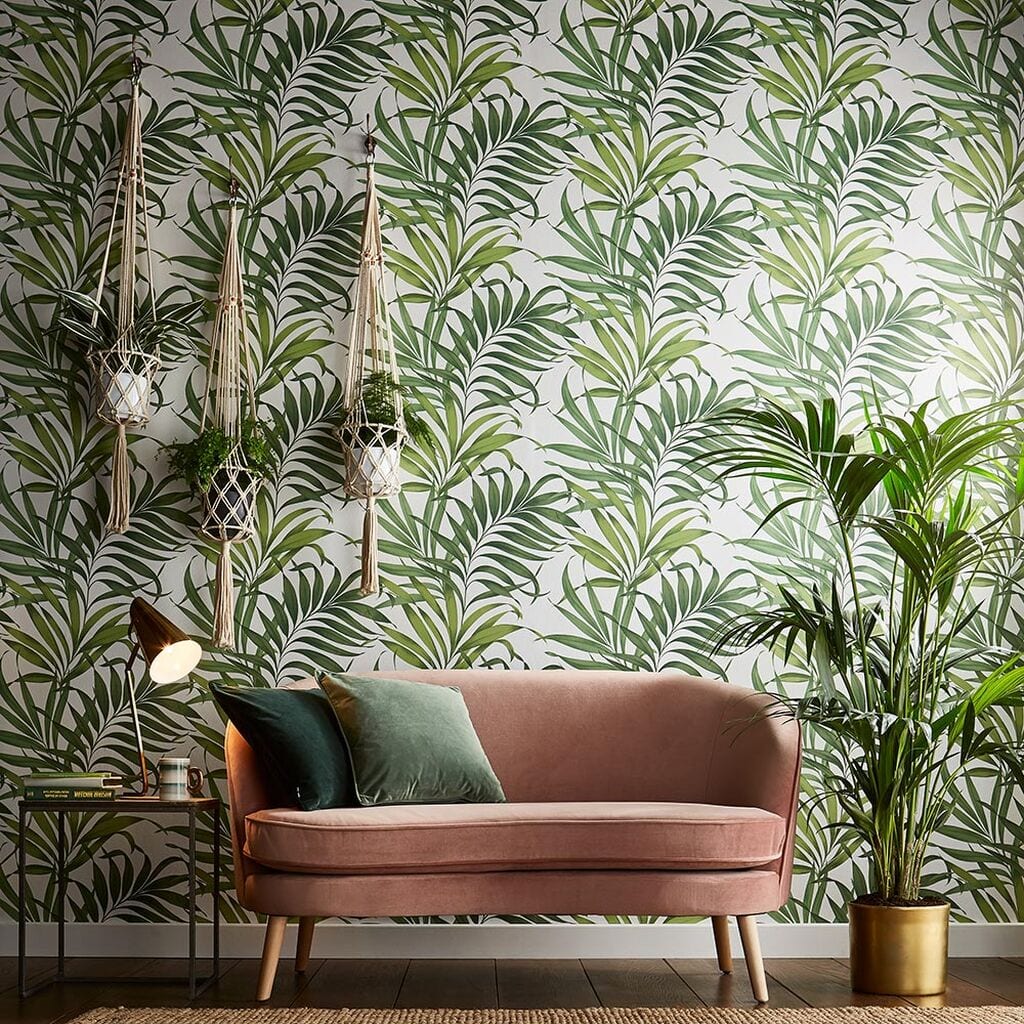 Spring is a great time of year to give your kitchen, lounge, bedroom or even bathroom a facelift and now that we're all going to be spending more time at home for a while, choosing a wallpaper design which brings the outside in can be life-changing!
"Colour is a power which directly influences the soul" – Wassily Kandinsky
The benefits of biophilic design can also extend to wall coverings so if you don't have green fingers, you can fake it by choosing the right wallpaper. Bringing additional colour and life into your home can help raise your spirits and improve your mood no end. You'll notice when you start looking at natural wallpaper designs that many incorporate lush and natural tones of green. This calming colour is ideal for bedrooms, bathrooms, anywhere where you either want to feel relaxed or invigorated. Choosing a green with more hints of blue will calm, and more yellow natural greens will give you energy.
This great little blog explains more about choosing colours as a designer.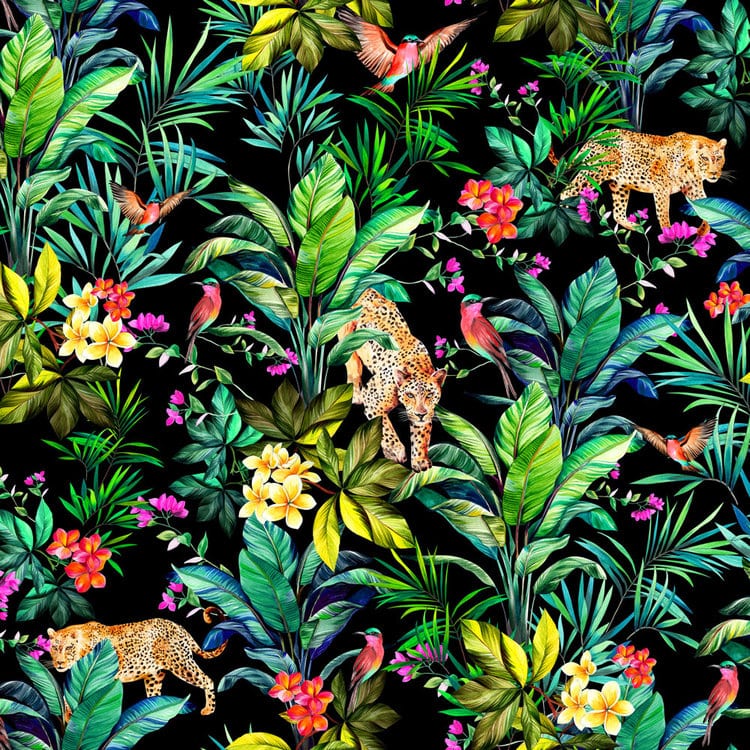 When you think of your last holiday (sigh….) many of you will think of the blue of the ocean, the vibrant colours of the flowers. Everything seems richer, more colourful. Invoking some of these positive memories can be a great way to bring extra energy into your home. There are so many powerful wallpaper designs out there which, if used carefully, can modernise even the most difficult rooms to decorate.
It can be advisable to use large tropical prints sparingly. If your living room isn't the largest, having a four-foot-high pelican on the wall can tend to dominate the room! The same can be said for smaller, busy designs which can make a room feel enclosed and darker depending on the shade and pattern. This can be good for a cosy lounge but areas prone to clutter such as bathrooms and kitchens can end up looking messy.
Top Tip: Beware of the Repeat. When you're choosing wallpaper, you need to consider carefully where the pattern repeats. More often than not, the best wallpaper designs are expensive. The paper is of a higher quality and the inks are more vibrant and less likely to fade. So, if you choose a wallpaper with a large repeat you could end up needing way more rolls than you anticipated which can increase the cost of your project dramatically. You could choose to just add a feature wall or look for a pattern with a small repeat for a more subtle and abstract look.
Home Flair Décor have a great page explaining all about wallpaper repeats.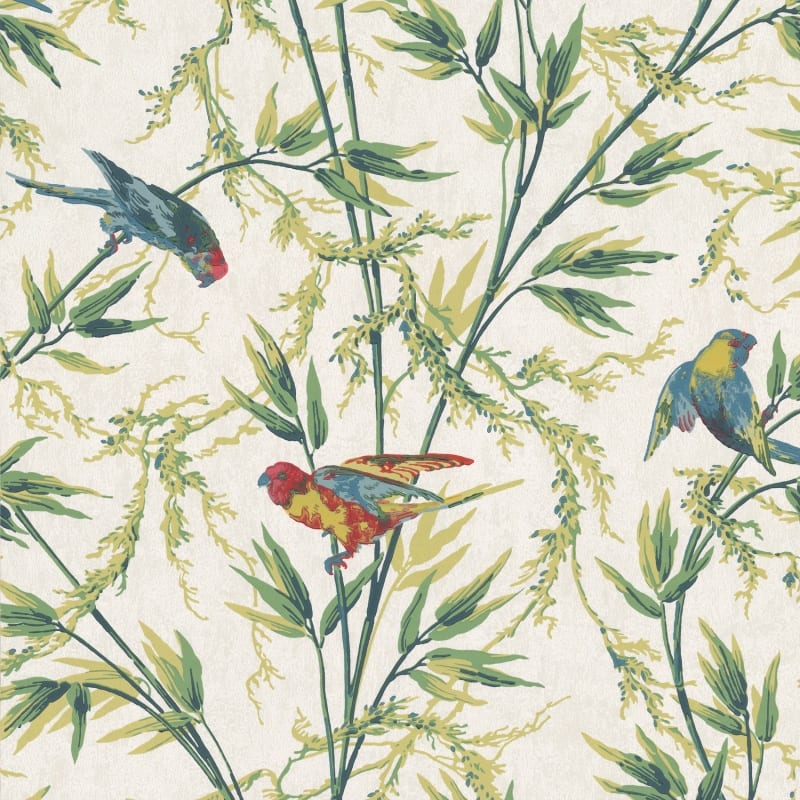 Animal wallpaper designs don't just belong in kid's bedrooms. They can be a slick and fashionable statement in any room, if you choose the right design. We're not talking about giant lions and tigers and bears. You can find subtle and stylish wallpaper designs which enhance your scheme rather than dominate it.
If you're choosing wallpaper for a period property and are thinking about using animal wallpaper designs, you're in luck. Chances are you have higher ceilings than most so can opt for a larger repeat and as animal prints have been popular since wallpaper was first developed in the 18th Century, you'll find a large range which are in keeping with a heritage theme.
Animal print wallpaper can also add a little playfulness to a room design. Sometimes, what looks like an innocuous patterned wallpaper can often hide little cheeky monkeys or fluttering birds. It doesn't have to be obvious to anyone but you!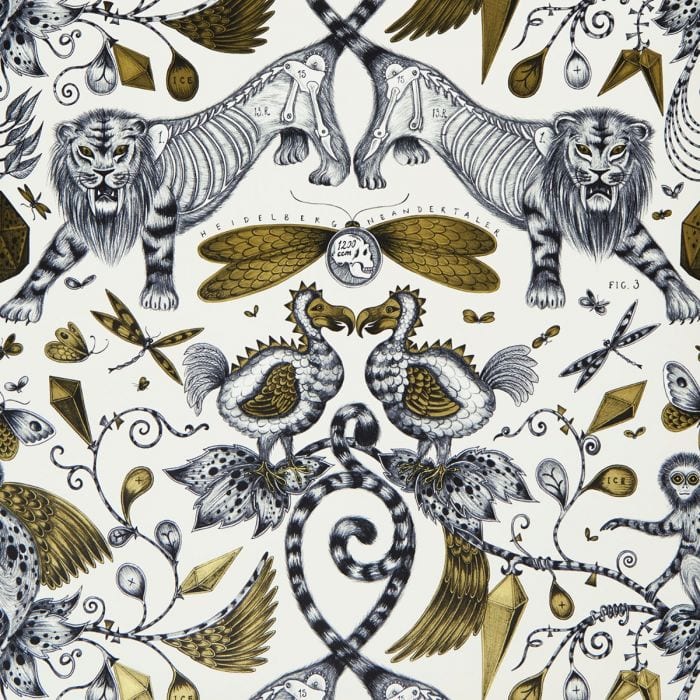 Choosing the Right Wallpaper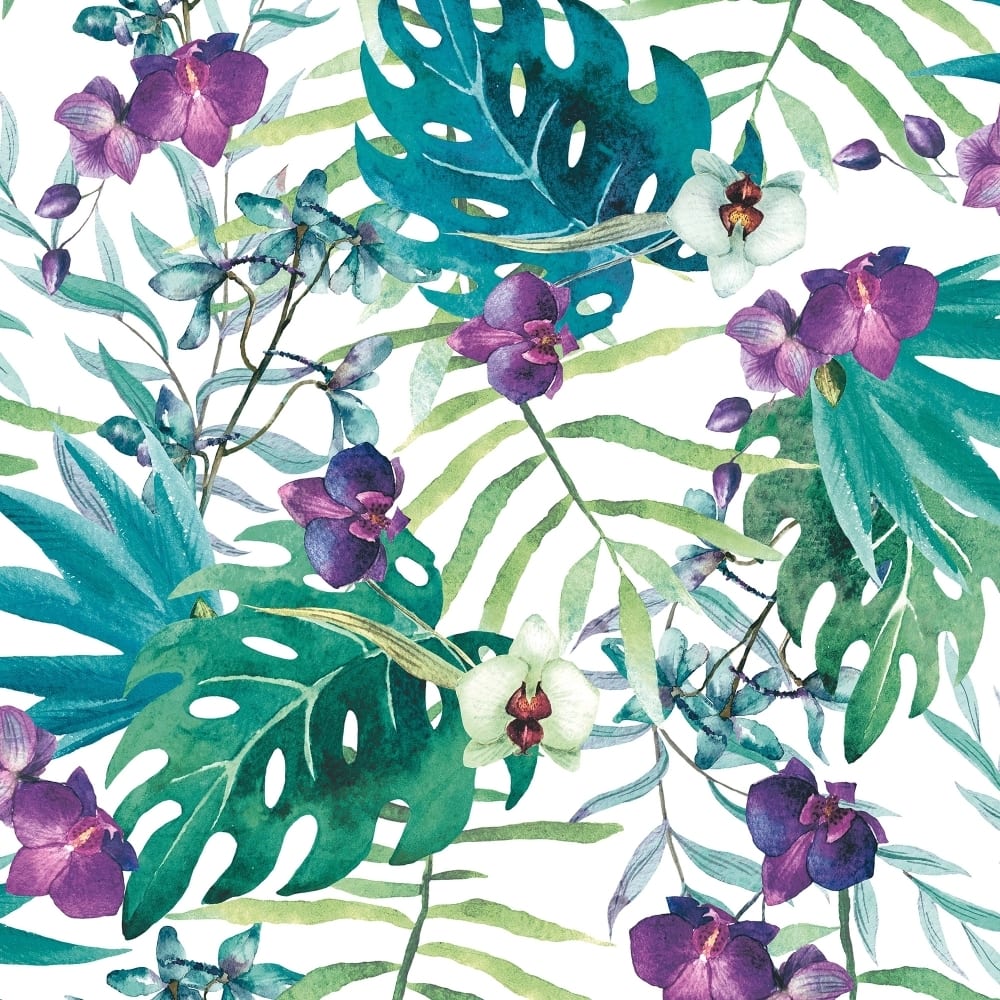 Choosing the right wallpaper is incredibly important when it comes to redecorating your home or working on an interior design project for a client. Worst case, you, or your client will hate it and then have the cost of replacing it or perhaps even worse still, you have to live with it!
It's also important to consider where and who you buy wallpaper from. Choosing a sustainable wallpaper supplier will be good for the environment and good for you! It will mean more natural colours, it'll be better for your health and when you do decide it's time for a change you'll be able to recycle the old stuff.
Choosing to buy from a local or sustainable wallpaper manufacturer doesn't just mean supporting smaller businesses, you'll also often find that the designs are more original and on-trend. Smaller businesses tend to be able to react to trends quite quickly and may even produce a bespoke pattern or colour just for you. Obviously, the order quantity would have to be large but if you're developing a commercial interior scheme for a client or have some very large rooms, bespoke wallpaper if a great option.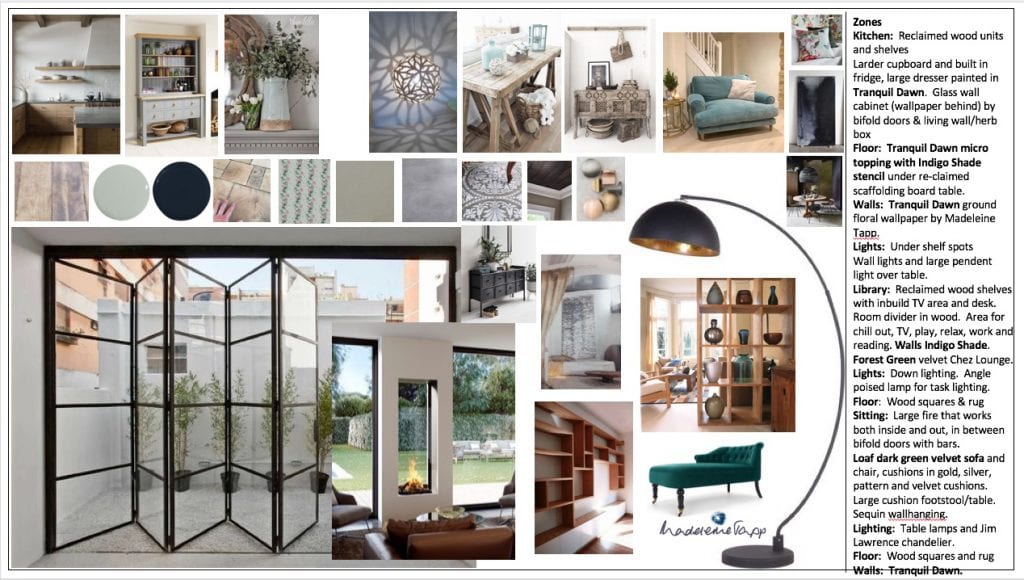 Our online interior design courses can help you to learn all about Colour Theory for Design and the importance of choosing the right wall and floor coverings. In Unit 6 of our Professional Interior Design Diploma, you'll find out about recognising the properties of wall finishes, designing a scheme around specific materials and finishes and you'll also create a presentation board where you can bring all of your ideas together to create your dream interior design scheme.
We are also the only provider of a specialist interior design degree specifically catering for period properties. Our BA Heritage Design looks at traditional design techniques, design and technology for listed buildings, wall, floor and window treatments for period properties and concepts for heritage conversions.
Want to Know More?
Take a look at our full range of Interior Design Courses