Lighting Seminar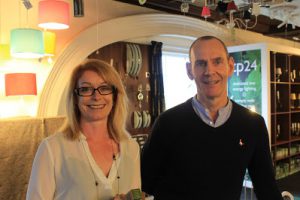 NDA students were treated to an excellent lighting seminar hosted by TP 24 Lighting in Chatteris recently.
TP 24 Lighting design and supply lighting to the residential market, predominantly new builds, and have developed a niche in providing an excellent service coupled with product design that improves efficiency for installers.
Students were able to see first hand the effect in terms of illumination and cost of compact fluorescent lights, halogens and LED lamps.
Sean Davies, managing director of TP 24, had over 20 years experience in running an Interior design company before developing into the specialist lighting market and he shared his experience in establishing and running a commercial company. All students found this just as interesting as the lighting content and Sean has offered to run a session at NDA focussing on professional practice so watch this space.
Not only did TP 24 provide an interesting and useful seminar but they provided lunch and the opportunity to view all their products at their Chatteris showroom. An excellent afternoon.