NDA Student Guest Blogger Series: We are always interested to hear what our students go on to do after they graduate. To launch our new guest blog series, we will be handing over to National Design Academy graduate, Anita Brown who will be sharing her Top 5 Tips when creating a realistic interior render.
We want to hear from all of you
Each guest blog will feature an NDA graduate or a current student, sharing their interior design related tips and advice on a guest topic or to discuss their experience studying interior design with the National Design Academy. Whether it's finding out the best tips on rendering, understanding more about how our courses are delivered online, or you'd like to learn how our graduates went on to start their own interior design business, submit your questions.
This is a great opportunity for our current students or for all those interested in studying interior design to submit the questions or topics you want our guest blog series to include. You can either post your questions on our Facebook page wall or tweet your questions on Twitter using the hashtag #NDABLOGGER.
Introducing our first guest blogger: NDA graduate, Anita Brown.
Anita Brown is the founder and director of her business, Anita Brown 3D Visualisation. She is a Maxwell Render Certified Xpert Trainer whose photo-real interior renders have been showcased at Grand Designs Live. And have also been featured in a range of print publications including Image Interiors & Living Magazine and 3D World Mag.
Enrolling on our Interior Design Diploma, Anita initially wanted to pursue her interest and passion for Interior Design. But it was during her diploma that she discovered her keen interest in 3D modelling and photo-real rendering.
After completing her Diploma in Professional Interior Design, she immediately signed up for the BA (Hons) Interior Design Degree and balanced a full time job, studying and launched her 3D visualisation freelance career.
Fast forward a few years, and her expertise and knowledge of 3D visualisation is now highly recognised by industry experts such as Sketchup and Maxwell Render. Anita's vintage Edison bulb photo-real 3D visual has been used as a cover image across Maxwell Render's social media channels, and earlier this year she was awarded their sought after accolade of 'Maxwell Render Certified Xpert Trainer.'
In August this year, Anita has made her biggest career decision to date, to leave her office job of 17 years and launch her 3D visualisation business full time. Congratulations Anita, over to you!
Anita's Top 5 Tips: How to Create a Realistic Interior Render
A huge thank you to the National Design Academy for giving me the opportunity to write my first guest blog! To briefly introduce myself, my name is Anita and I provide a 3D Visualisation service, where I create photo-real interiors primarily for the Interior Design and Event Design industries.
To help those who are interested in taking their rendering skills up a notch, I thought it would be useful to share my top 5 tips when trying to create a highly realistic interior render.
1. Scale
I use SketchUp when constructing my 3D models and I continually use this little guy when building any interior. If you're importing models from the 3D Warehouse (a sofa for example), it's imperative that you use the tape measure tool to check its dimensions and edit its scale if necessary.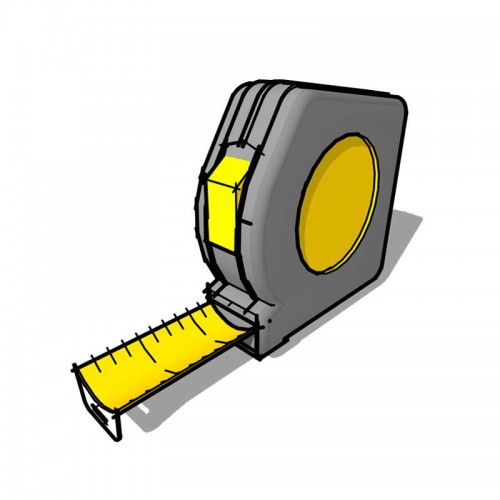 It's glaringly obvious when a piece of furniture is out of proportion in a 3D render, whether it's too small or too large and this will invariably make the final rendered image look unrealistic.
2. Study Your Subject
If you're constructing a specific light fitting or piece of furniture in your 3D model, undertake the necessary research of reference images and study the various textures of this item, including its reflections, refractions (if appropriate) and materials.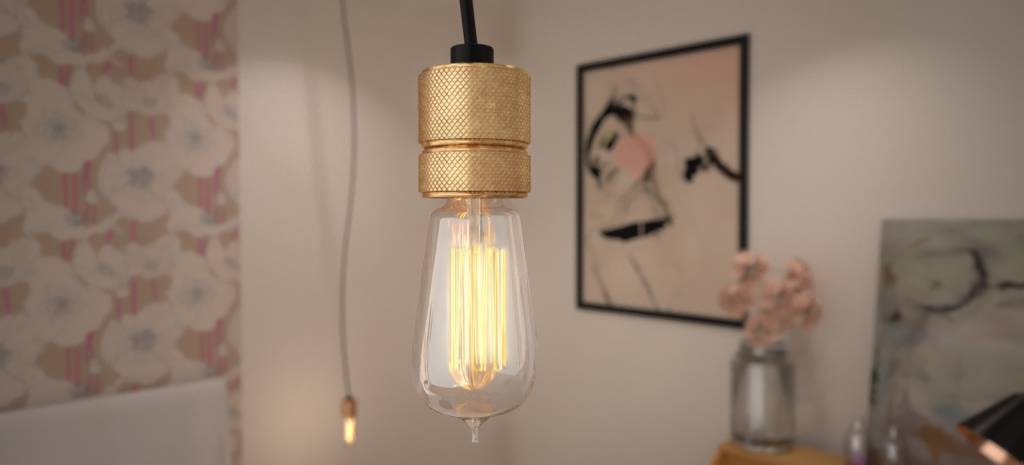 Including the finer details, no matter how small is one of the most important factors when aiming for a high standard of realism.
3. Lighting
Natural environment lighting and emitters (artificial lighting) contribute hugely to the realism of a photo-real image. All forms of lighting create shadows, pockets of illumination and can highlight reflections of glossy surfaces.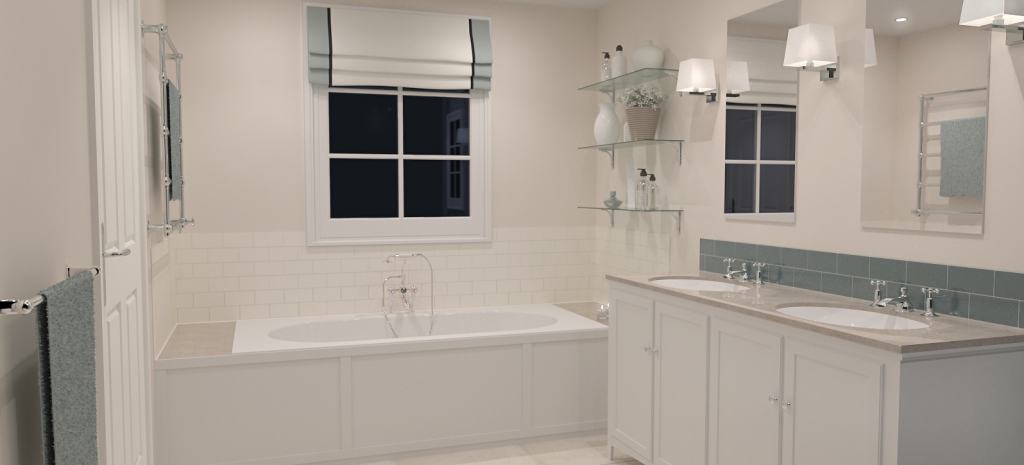 But most importantly, lighting adds depth and can provide amazing atmospheric qualities to a photo-real render, thereby increasing the overall realism of the image.
4. Textures
One of the most important elements of creating a high degree of realism in a 3D render is the incorporation of good quality textures. High resolution, seamless textures are a must! Ensure the direction and scaling is accurate and avoid using textures that have obvious/frequent pattern repeats (for example wood grain).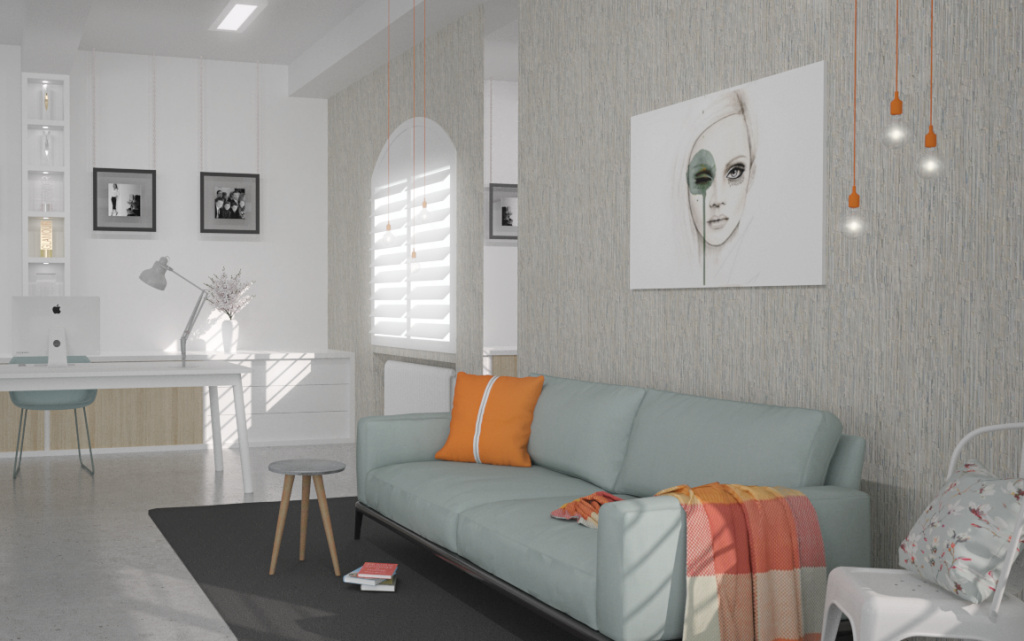 Take the time to search online for the right texture (there are loads of free online resources) and your final rendered image will thank you for it!
5. Scene Set Up
When setting up your scene for the final photo-real render, consider the field of view (how wide the camera angle is.) If it's too wide the interior scene may appear distorted, which will distract from the overall image.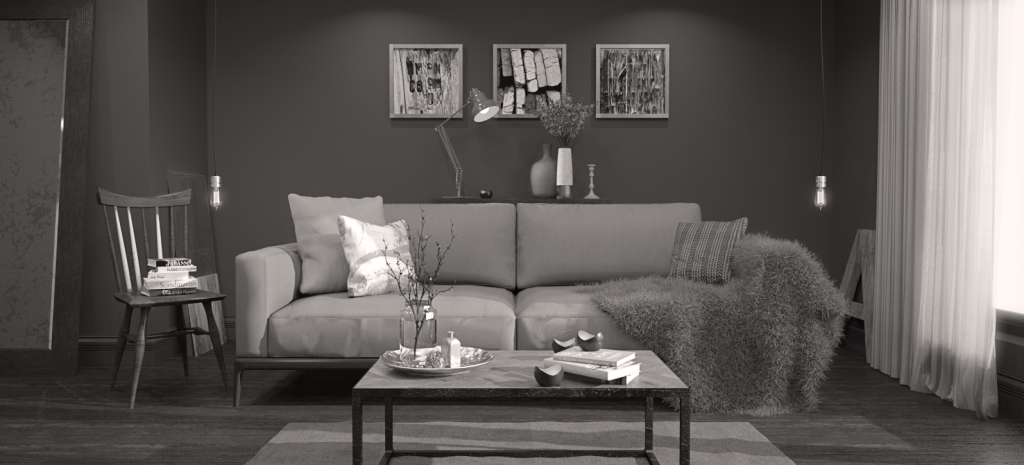 Carefully consider the placement of the camera so that the final render will be as visually captivating as possible and don't forget to crop the final image if necessary, to help draw attention.
I hope these tips have been useful, and you have enjoyed my guest blog for the National Design Academy. Don't forget to check out my website, www.anitabrowndesignstudio.com for more useful 3D Visualisation tips and design inspiration or ask any questions about 3D visualisation and rendering in the comments section below!
Join us next time as we continue our guest blogger series with past and present National Design Academy students. You can submit your questions and topics you want our guest blog series to include by posting your questions on our Facebook page wall or tweet your questions on Twitter using the hashtag #NDABLOGGER.