Is it just us at the NDA that see a trend in dark interiors this year? It seems more and more often design magazines are full of deep green/navy/black/dark grey walls with dark oak furniture and finishes, with crisp white walls taking a backseat.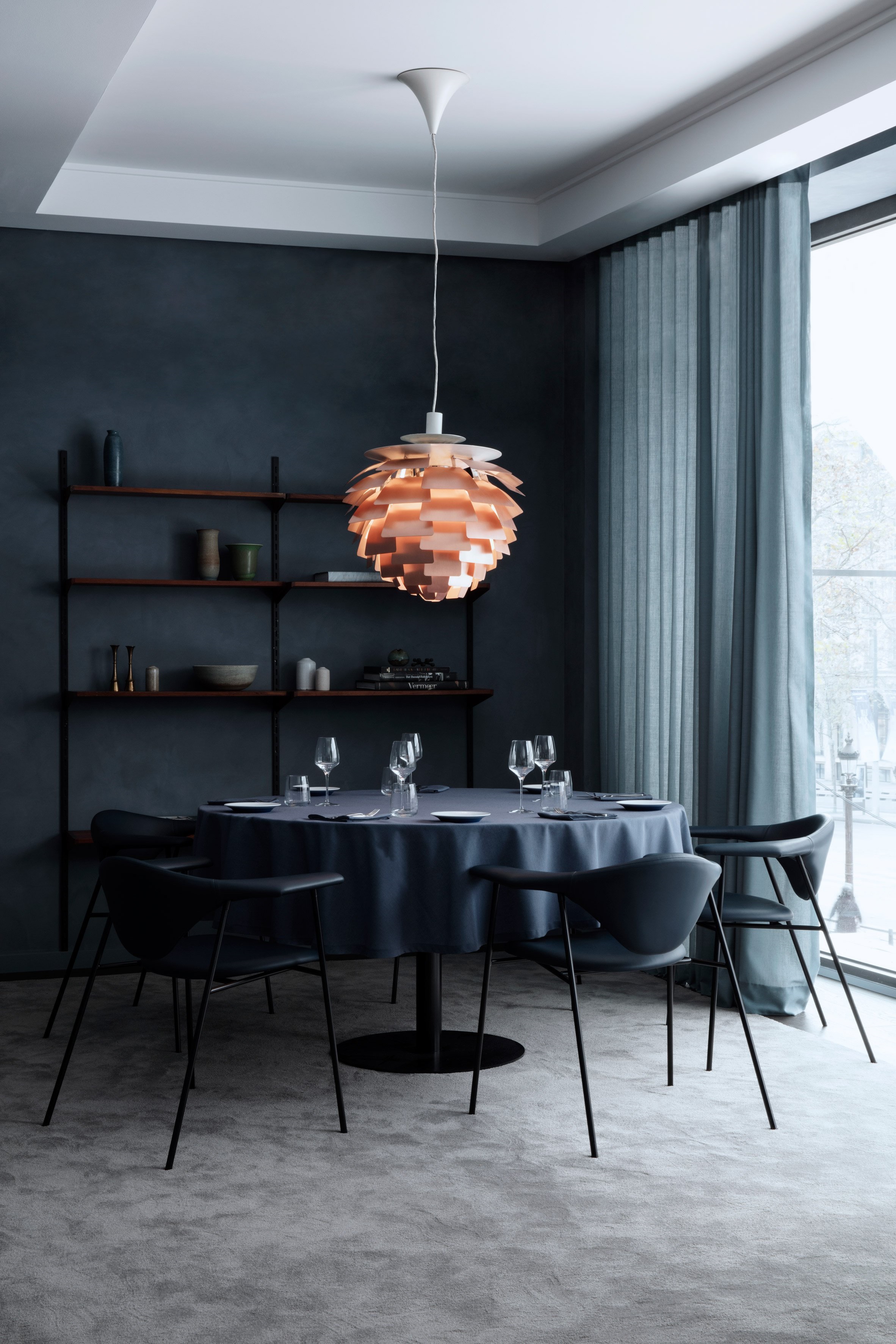 Dark shades feature in the Copenhague fine-dining restaurant by GamFratesi
Lotta Agaton, one of Sweden's most high-profile interior stylists, heavily centred her 2017/18 Trends exhibition on dark interiors, still managing to infuse contemporary style into rooms which some may have thought would benefit from the safe-call of a white wall!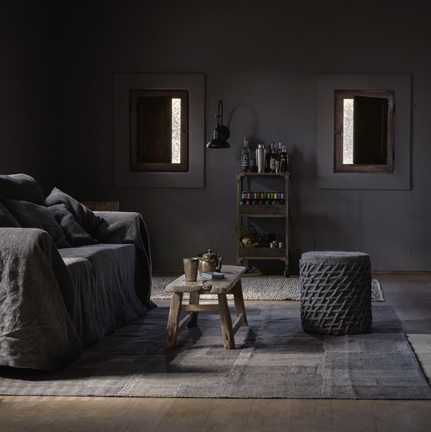 La Granja Ibiza, Spain, by Armin Fischer
So why exactly is this controversial trend so popular this year? For some, the darkness represents the unfortunate looming global political situation which has only gotten worse since the beginning of 2017. There has been a strong relationship between art & design and politics ever since civilisation began.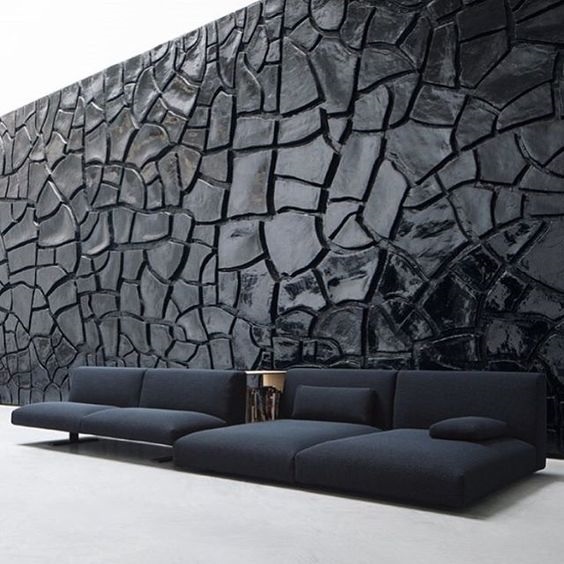 Beyond Colour by Maison Hand
Many American designers are reflecting their beliefs through their work and current political uncertainty and global instability is being reflected in bathrooms, kitchens, living spaces and hallways which are becoming less traditionally bright and colourfully decorated.
Green Copper Kitchen by Naked Kitchens
Interior design rules have always been as such – any dark colours or shades should be confined to 'comfort' rooms such as the bedroom, study and perhaps living room at a push. This year though, many homeowners are risking it with the dark paint.
Designers are challenging the age-old idea that dark walls make a room feel small, but some of these examples show us that perhaps that doesn't matter when the aesthetics have a strong impact, it's not like the paint literally makes the room small, right? As long as this style trend is combined with space-saving storage and great lighting, this style trend could become a favourite technique for many designers.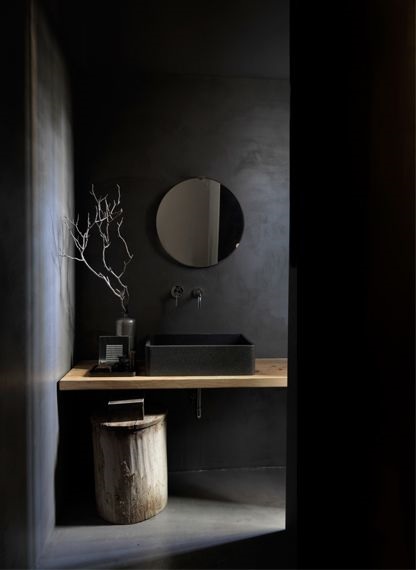 Black Bathroom by Progetto Design
Tatiana Shishkina and Max Lykasov have provided a beautiful example of when this dark trend works. Dark shades can create shadows and light that bright shades cannot, which includes the use of embossing and texture to bring out the individuality. If you'd like to see more of their design for this loft apartment including detailed plans and beautiful photography, click here: https://www.behance.net/gallery/34994477/STALINKA.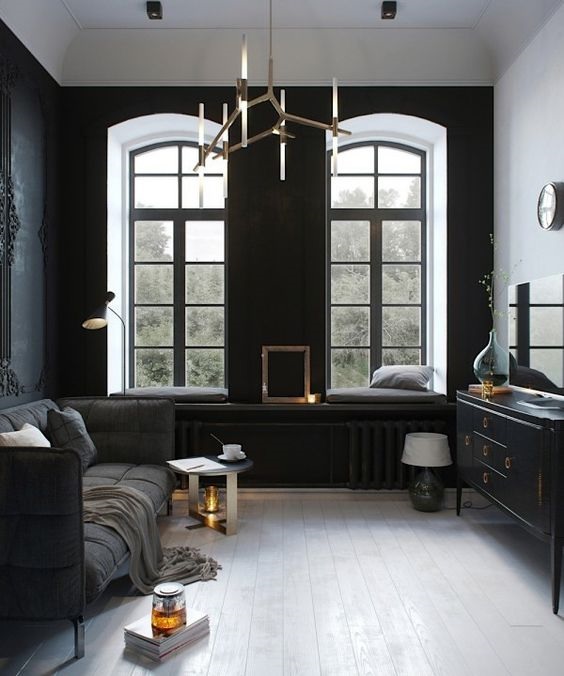 Young Woman's Apartment by Tatiana Shishkina & Max Lykasov – 1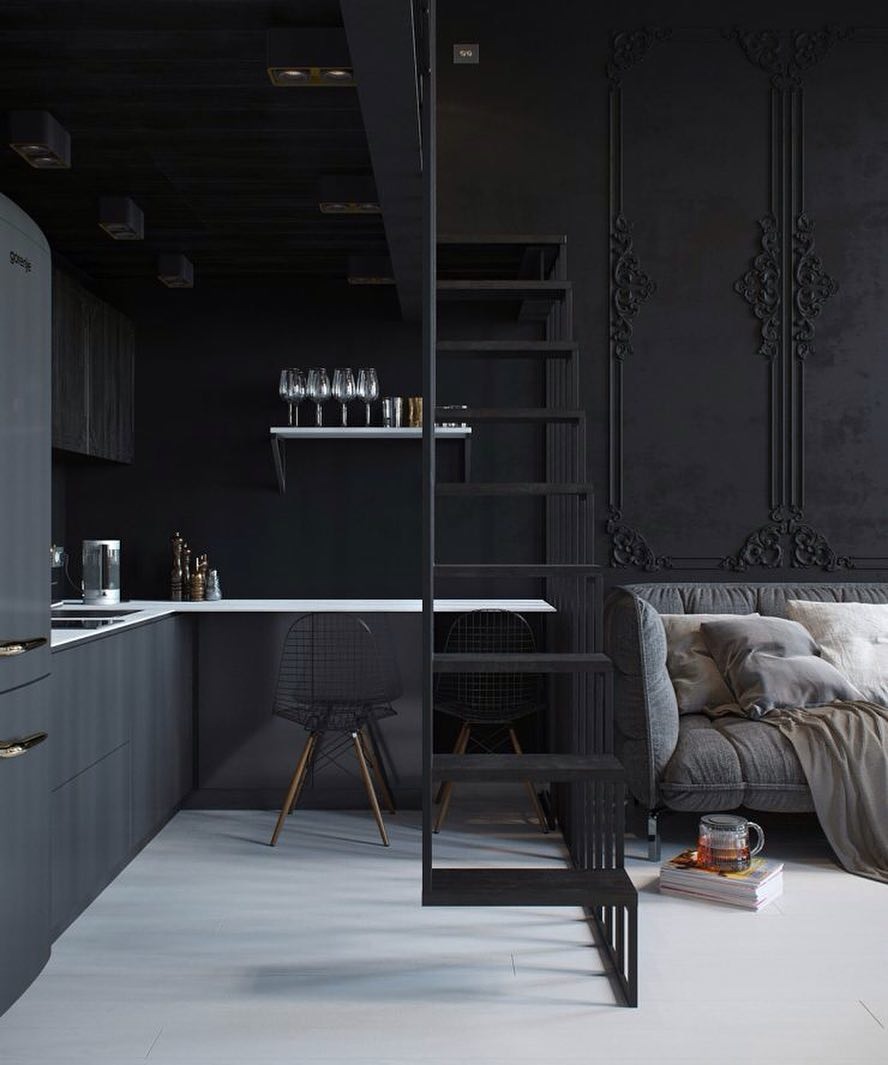 Young Woman's Apartment by Tatiana Shishkina & Max Lykasov – 2
Some say this trend will end shortly and will not, in fact, last long at all… better get the 10 pots of white emulsion ready!
Keep an eye out for the 3rd volume of this blog series, where Intimidating Interiors gets ready for Halloween 2017! Thanks for reading.