With Christmas just a few days away, we wanted to share the interior items that the NDA team are wishing for this Christmas. If like us, you are wishing for some luxury items, we've included our budget-friendly versions that might make it on your wishlist. We hope you all have a wonderful Christmas and hopefully there are a few welcome surprises under your tree this year.
The NDA Interior Design Christmas Wishlist:
A Minimalistic, Modern Chair
The first item that has made our wishlist is a statement chair completed with a faux fur throw for a cosy, Scandinavian feel this Christmas – the iconic, classic style of the Vitra Eames DSW side chair in white is the perfect minimalistic choice for any interior. We would team a set of 6 dining chairs with a vintage dining table for a modern-contemporary look.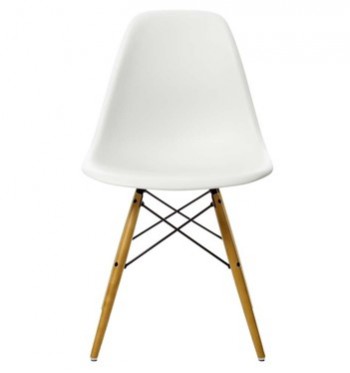 These can be quite expensive if you opt for the original versions, so why not invest in a replica Eames style DSW chair for as little as £27.99 a chair.
Glamorous Bookends
Next up is decadent, brass Pineapple House of Hackney Bookends. Again these are an extravagant item, there are similar high street or vintage versions available like the golden pineapple bookends from Graham & Green for £48.00 or vintage brass pineapple bookends from Ebay for £16.54 plus p&p.
Tesco also do a great pair of Gold & black pineapple bookends for £45.00, or try Not on the High Street for an ornate, white pair of pineapple bookends for £49.00.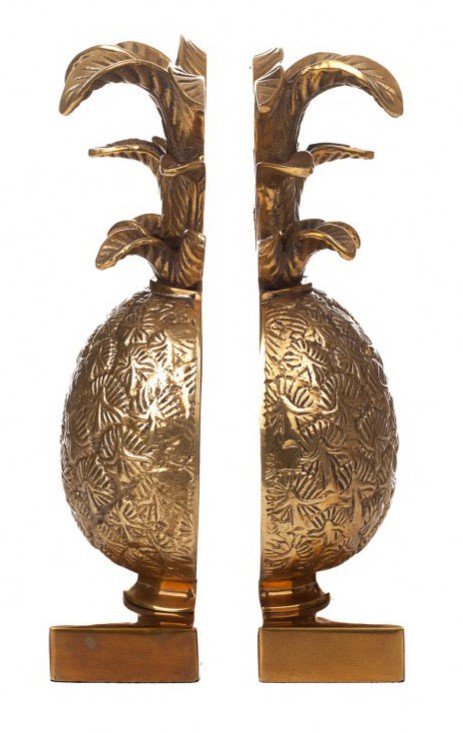 A Classic Floor Lamp
A statement lamp is another essential item on our wish list this year. Cool metals and vintage, arco style floor lamps are a popular trend, inspired by the classic 1960's design by the Castiglioni brothers is now considered a design classic.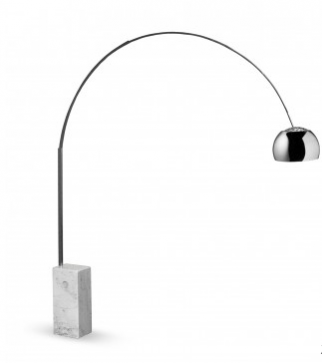 The Arco Floor lamp by Flos is on our wishlist, due to its elegant appearance and beautiful marble base which would be the perfect statement in an office or living room scheme. But costing upwards of £1,422.00 it isn't cheap.
We found cheaper, replica styles for under £200, like this Achille & Pier Castiglioni Classic Arco style floor lamp from Iconic Lights seen below, or try the Achille Castiglioni Arc Floor Lamp or Arco Floor Lamp versions to get the look for less.
The Iconic Chair
Whilst an original 1930's Knoll Barcelona Chair by Ludwig Mies van der Rohe's would set us back thousands, replicas can be picked up from as little as £229.00. With its sloping metal legs and relaxed style the Barcelona chair is an icon of modernism and would be an effortlessly stylish choice to sit back and relax in.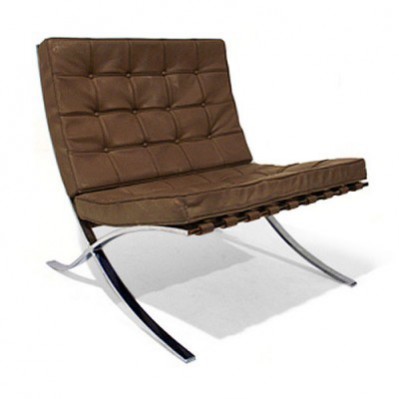 We found a real leather Barcelona Replica Chair from Vital Chairs for £229.00, whilst a faux leather version of the Barcelona Armchair with matching ottoman costs £491.90.
A Designer Sidetable
Another distinctive iconic design from the 20th century on our wishlist is the elegantly formed, height-adjustable Eileen Gray side table, £489.00. For a side table is carries quite a high price tag, but due to its practical multi-height function and beautiful, curved design it is a firm favourite and lusted after designer piece.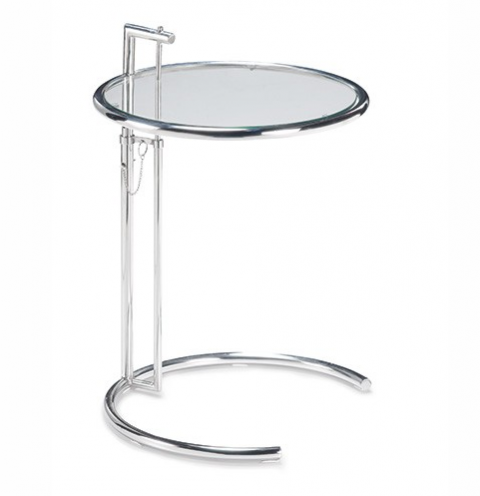 We were amazed to find a very similar, adjustable Eileen Gray replica side table for just £65.00 from Milan Direct, seen above.
The Perfect Pouf
Adding texture and pattern is a key trend this Autumn/ Winter, mixing faux-furs & clashing animal prints brings a cosy, Autumnal feel to an interior scheme.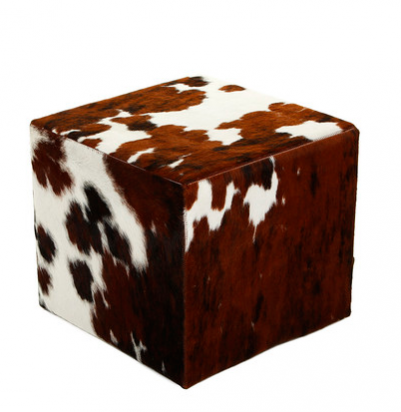 We especially love Amara Living's Cow Skin Cube Pouff or their Amara Island Sheep Skin Cube Pouff in white. But at £250 for a luxury version, we think the high street have some great budget-friendlier versions like this cow hide cube here for half the price.
Or Nordstrom's faux fur pouf here which is a bargain in comparison at £68.79. Next also stock a beautiful faux fur low bean cube available in either cream or grey for just £70.00 that will add instant texture to any interior.
A Bold Rug
Another favourite amongst the NDA team is the beautiful, statement Calum rug by Bluebellgray. With its bold statement mix of colours and abstract, floral design it is stunning, but for £1,300 it is a steep price to pay for a rug.
Less abstract, but with the same bold use of colours – these designs from Modern Rugs are a great alternative to get a similar look without paying a lot. Our favourite is the Helsinki floral rug & Malmo floral design which both come in at under £140.00 in comparison.
The Luxe Mirror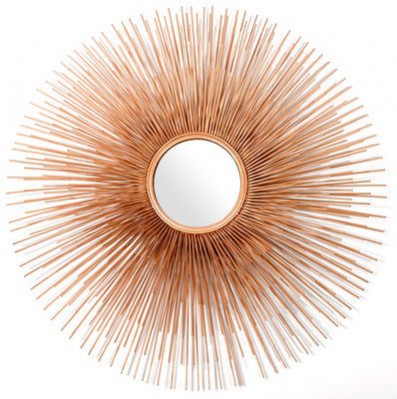 The Pols Potten Prickle Mirror in gold above is a bold, statement mirror that has also made it onto our wishlist. It would add an elegant touch to any wall, but at £282.00 it is definitely a pricier option.
We found great alternatives for less, like the large black mirror that could easily be spray- painted gold to achieve the same look for a lot less. As could this Metal Starburst Mirror also available from Not On The High Street, both for less that £100.
A Feature Ceiling Light
Last but not least, is iconic Danish lighting designer & architect Poul Henningsen, known for iconic lighting designs that feature multiple, concentric shades offering both a beautiful and practical lighting solution to eliminate direct glare.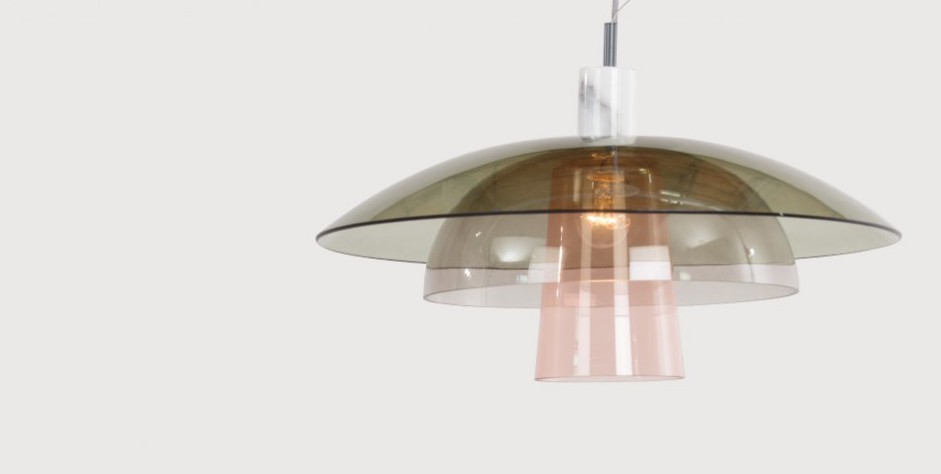 But with styles ranging in price from £300 to £13,500, the Louis Poulsen PH5 Pendant in white is a expensive choice for our wishlist. Beautifully designed, its multi-shade design creates a harmonious and glare free illumination within an interior space.
We found great high street, replica versions for as little as £125, like the Poul Henningsen Style PH5 Ceiling Pendant Light for £125.00. Or Made.com's Lab Pendant Light which is a sculptural, modern take on the iconic style available in either; soft green, grey and pink or in mustard, grey and deep teal colourways for £169.00.
We hope you have enjoyed our NDA Interior Wishlist picks. Whether you splurge on the real thing or save with one of our budget-friendlier versions, we hope we have given you inspiration as to what to ask Santa for this year. Merry Christmas from the NDA Team.