This has to be our favourite time of year for retail design. It's where we get to round up the best of the best Christmas displays from retailers around the world. 
After last year's uncertainty around the festive period, many have been looking forward to the traditional Christmas shopping experience, where peeking in the wondrous shop windows is as much fun as the shopping itself. From New York to Yorkshire, we've got some of the most wonderful Christmas window displays for 2021.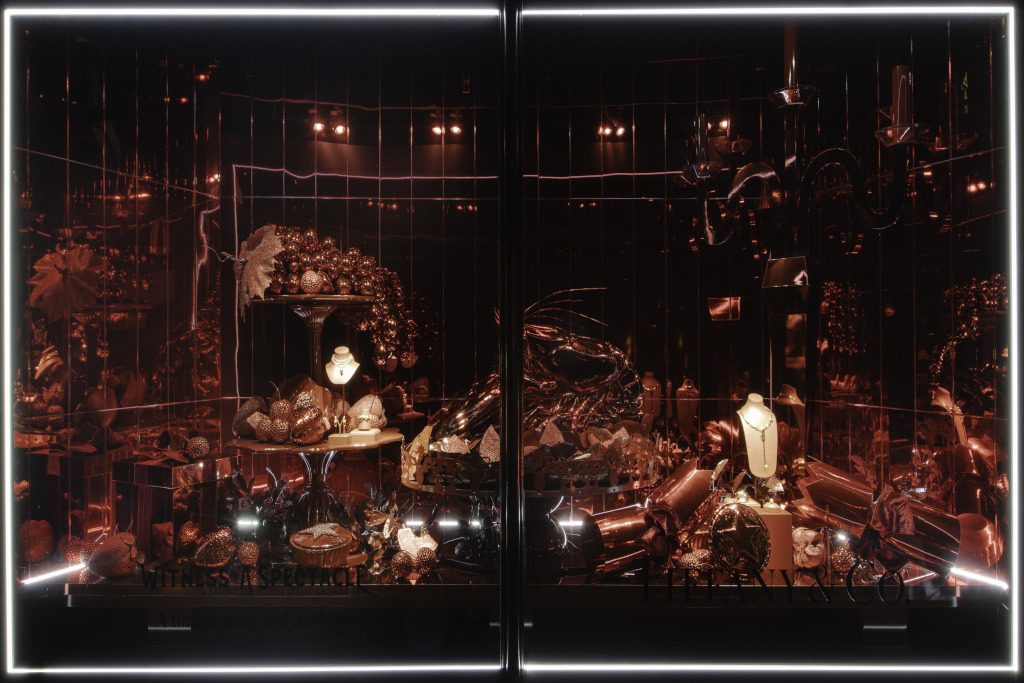 Harrods represent so many luxury retail brands that it must be almost impossible to choose who gets to feature in each year's Christmas displays. The good news is that they have lots of windows and this year we have an absolute feast!
The theme for 2021 is 'Witness a Spectacle' and each window is a spectacle to behold. Each Christmas display features a table that stretches across the window with various luxury products which come to life when the viewer scans the QR code on the window. Once scanned you can then enter an artificial reality experience and apply festive filters and access further animations. Big points scored here for use of technology and let's face it, just the right level of bling expected at Christmas!
Head down to Harrods to see Tiffany, Miu Miu, Bvlgari, and Carolina Herrera and more..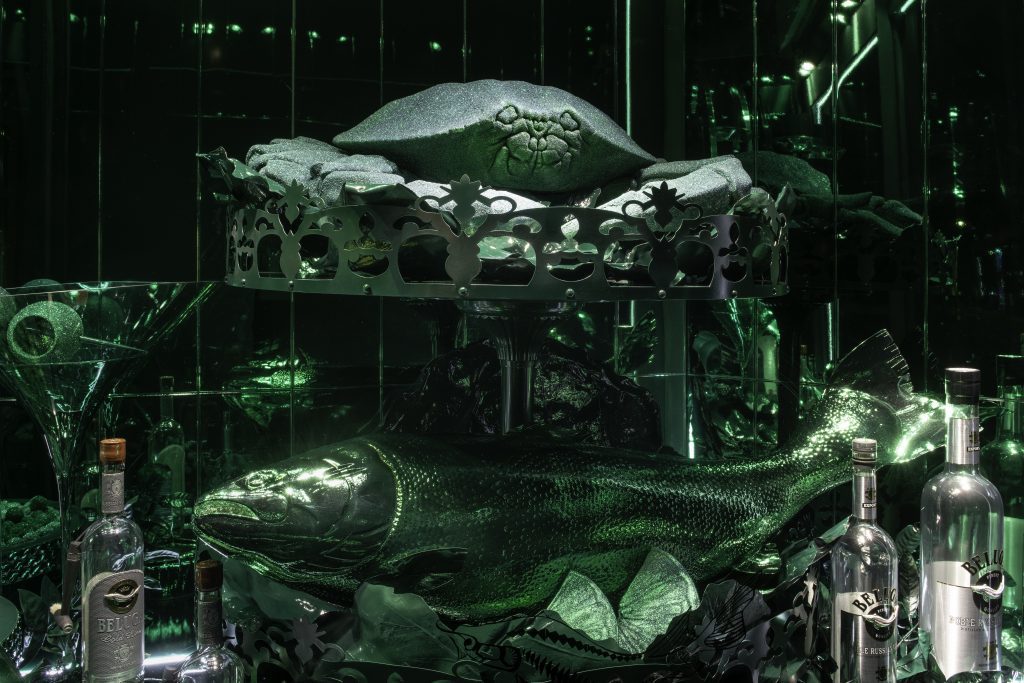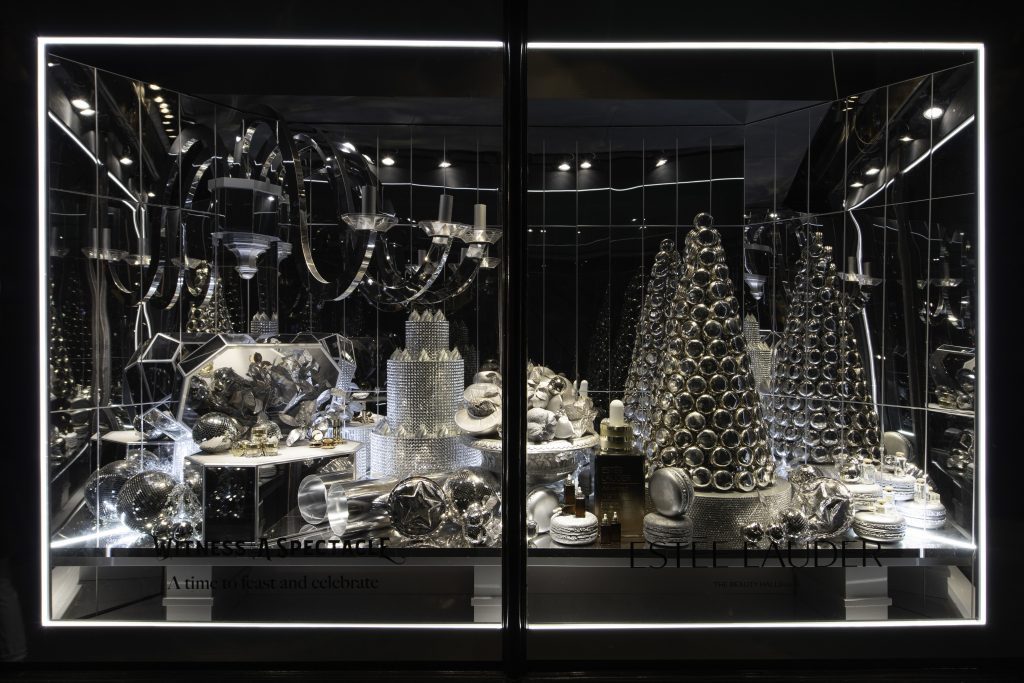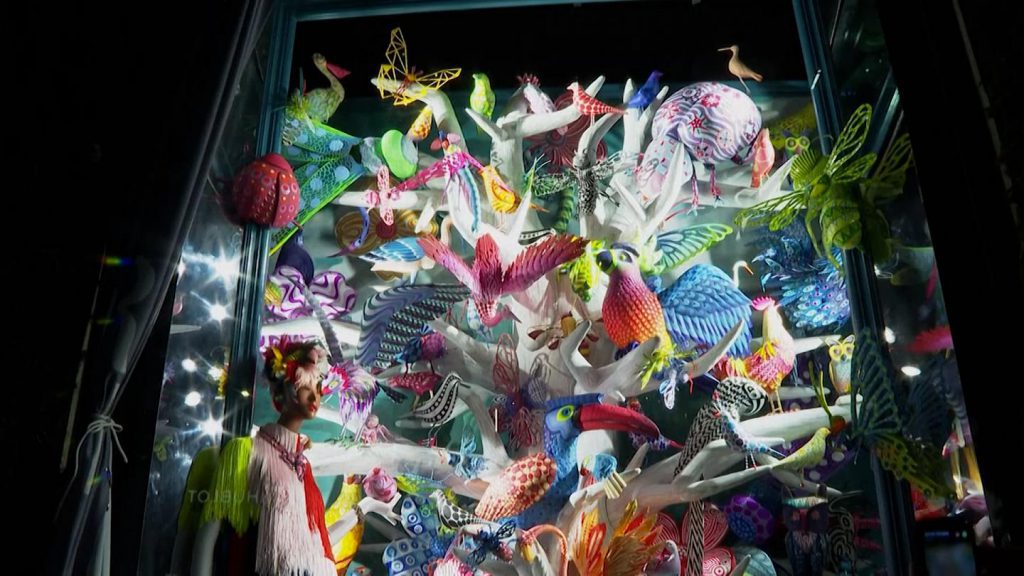 The Christmas display at Bergdorf Goodman is an annual pilgrimage for many Americans. You don't have to be a retail design professional to respect their visual merchandising at any time of year, but at Christmas it's something special.
'Window designer' David Hoey designs Bergdorf Goodman's Christmas displays and he says he and his team attempt to be "opulent and madcap" at the same time.
This year's display is entitled 'The Present Moment' and the display aims to convey the joy of people joining together after the displacement and distance caused by the pandemic.
McElhinney's – Co Donegal, Ireland
McElhinney's was founded in 1968 when John McElhinney used to sell his wares from the back of a van. Now, the department store is the largest store in Ireland outside of Dublin.  Aside from the beautiful scenery, especially in winter, McElhinney's Christmas displays are a great reason to venture further out from Dublin.
This year, McElhinney's has pulled out all the stops and taken us on a trip to the moon. Entitled 'For the Dreamers', each window features a scene from a journey into space. There are little surprises to find in each window and clever lighting tricks which create a cosmic dreamscape worthy of a movie set!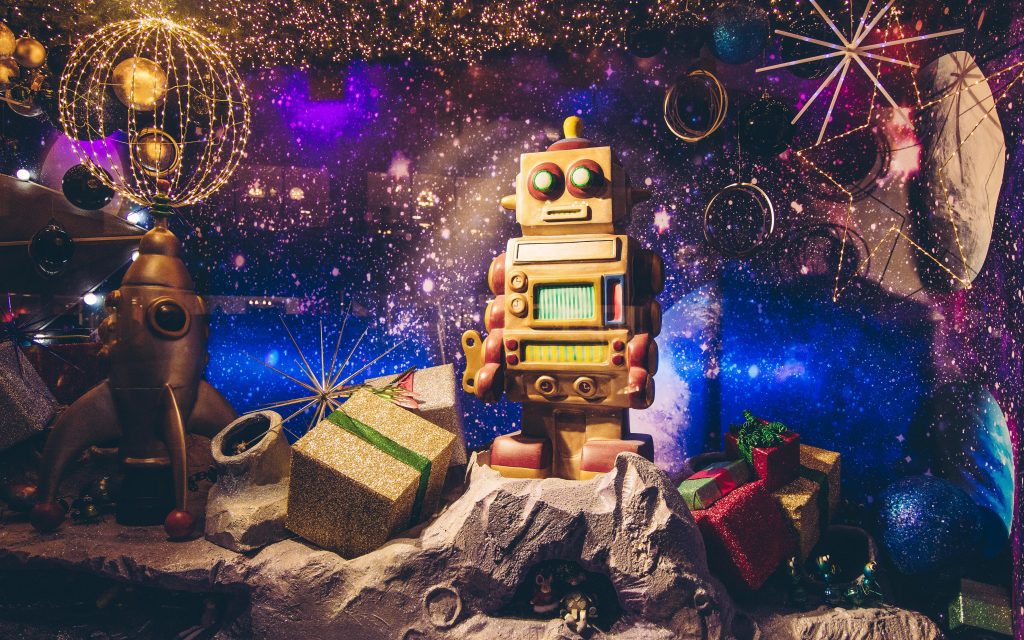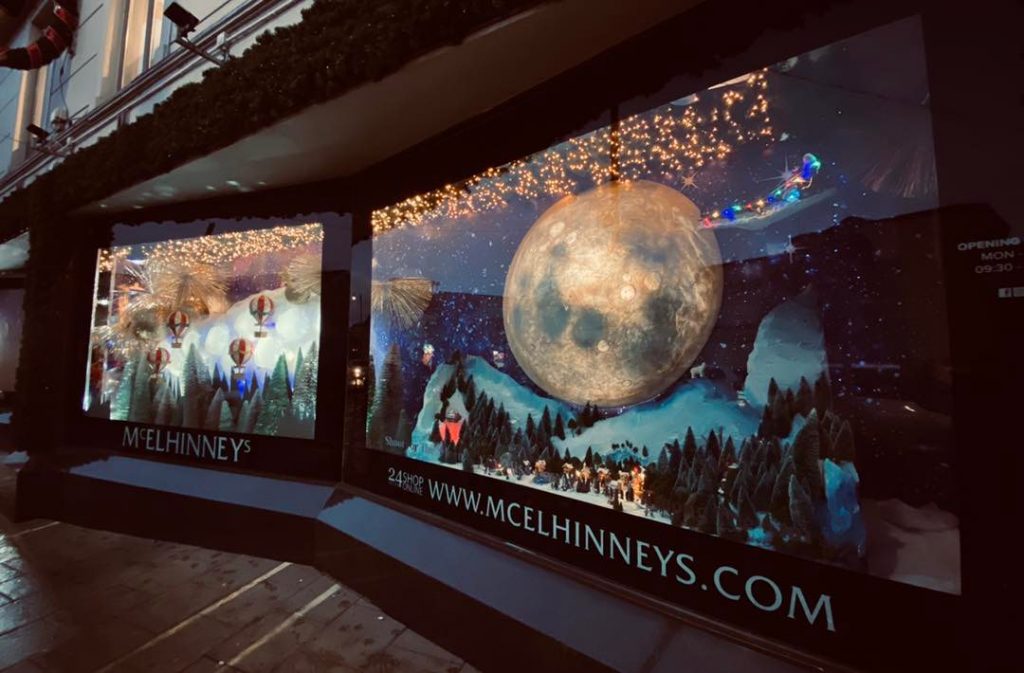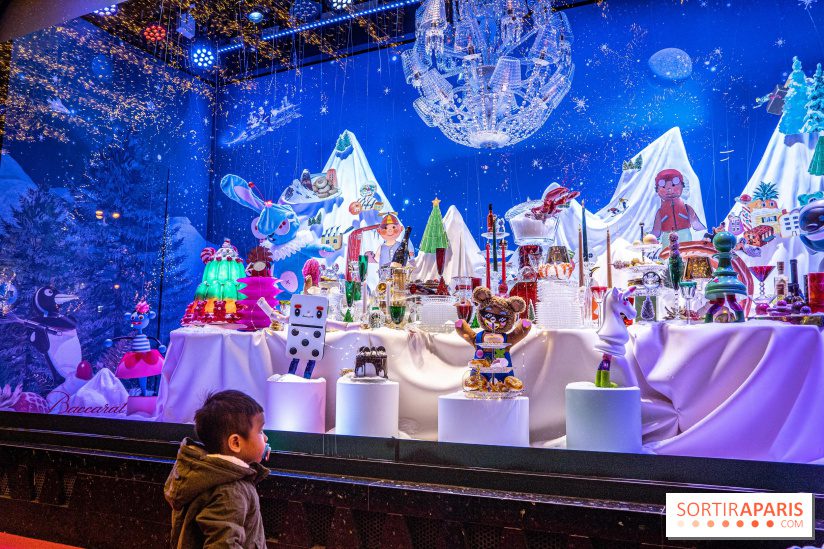 Galeries Lafayette is always a must-visit if you're in Paris at Christmastime. As with all the other Christmas displays on the list, the theme changes each year. This year, model makers and sculptors  Atelier Bournillat worked with Galeries Lafayette to create '1,2,3 Noel!', a Christmas adventure which sees toys gathering for the festivities in various windows before going for a ride on Santa's sleigh.
If you do visit Galeries Lafayette, don't forget about the tree! The Glasswalk opened in 2019 and offers the best view of the famous giant Christmas tree housed under the Art Deco dome. The tree offers a live show of light and sound every thirty minutes and yet again we see a cosmic theme with a giant Santa dressed as an astronaut.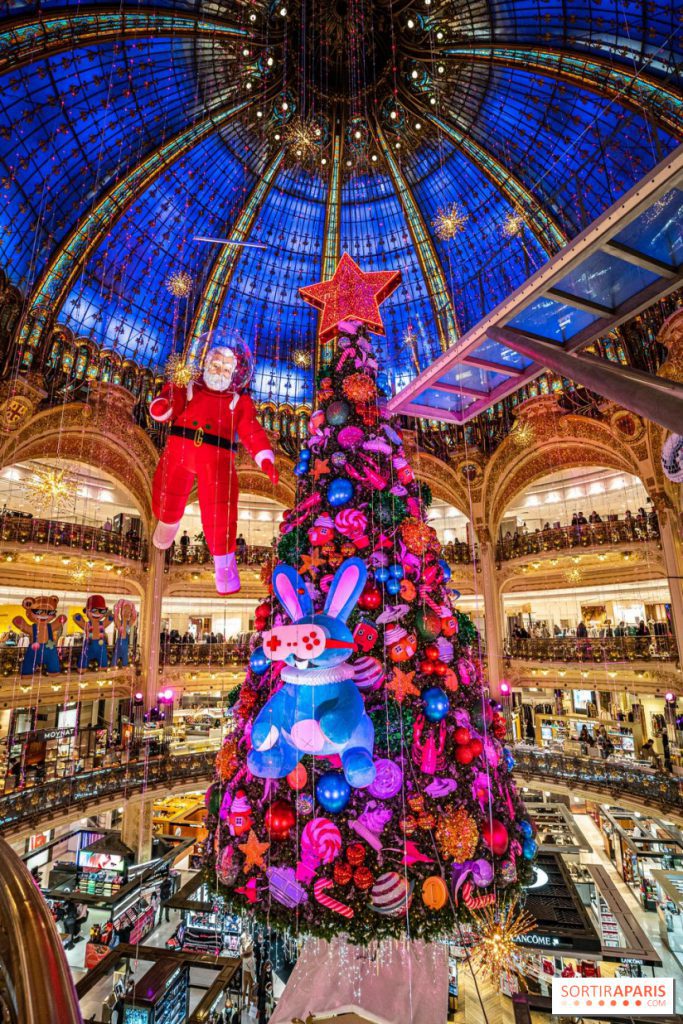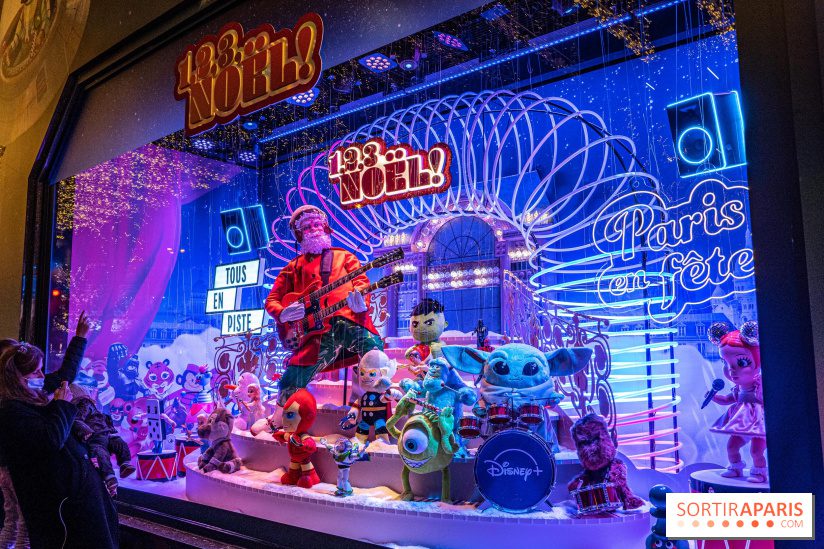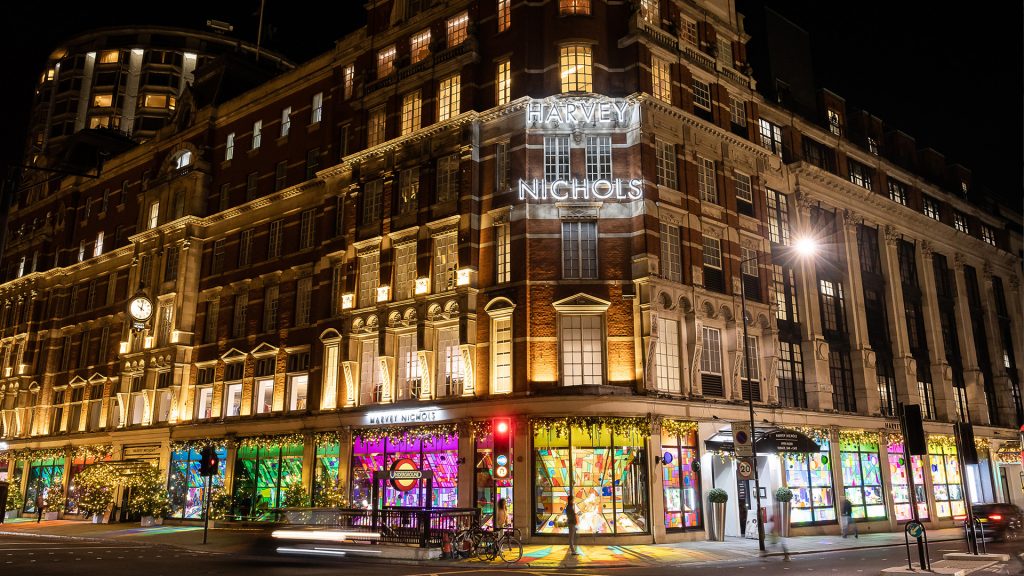 Harvey Nichols' 2021 Christmas displays are right up our street! Using colour psychology, they aim 'to spread holiday cheer by using uplifting colours to evoke emotion, joy and happiness.' The stained-glass panels turn a modern theme into a traditional experience. There are hand painted baubles and stunning lights which, when used with the colour themes, make you feel all warm and fuzzy.
Each window has a different colour scheme. Yellow provides energy and excitement, orange is there to uplift the senses and create a happy vibe and the blue window gives off a calm and tranquil feeling to passing shoppers.
Janet Wardley, Harvey Nichols Head of Visual Display, says that they wanted to create a Christmas display which would 'bring a smile to customers faces, and what better way to do that than with  bright mood enhancing coloured patterns that appear both inside and outside or stores. We agree Janet!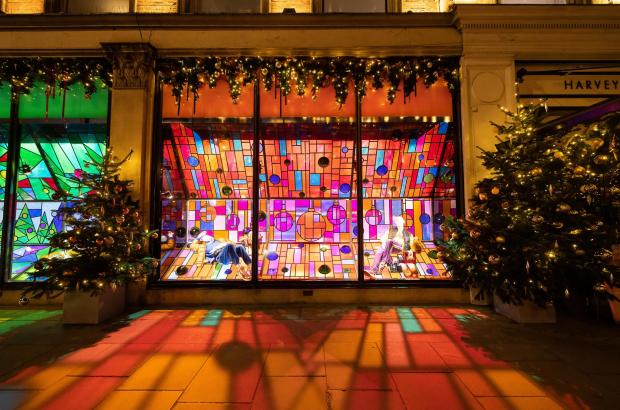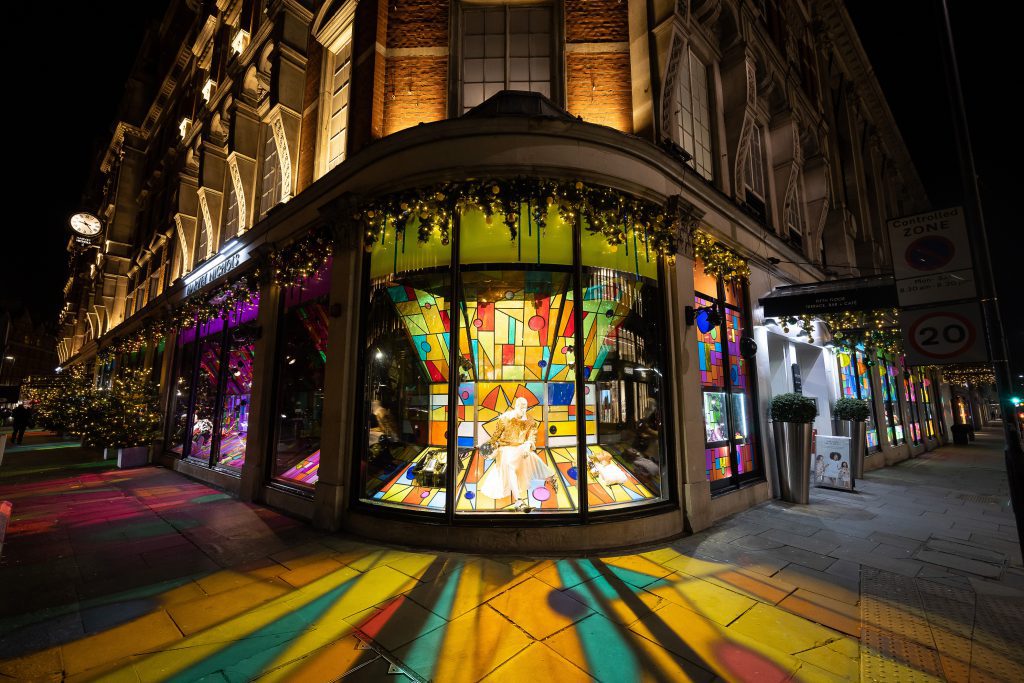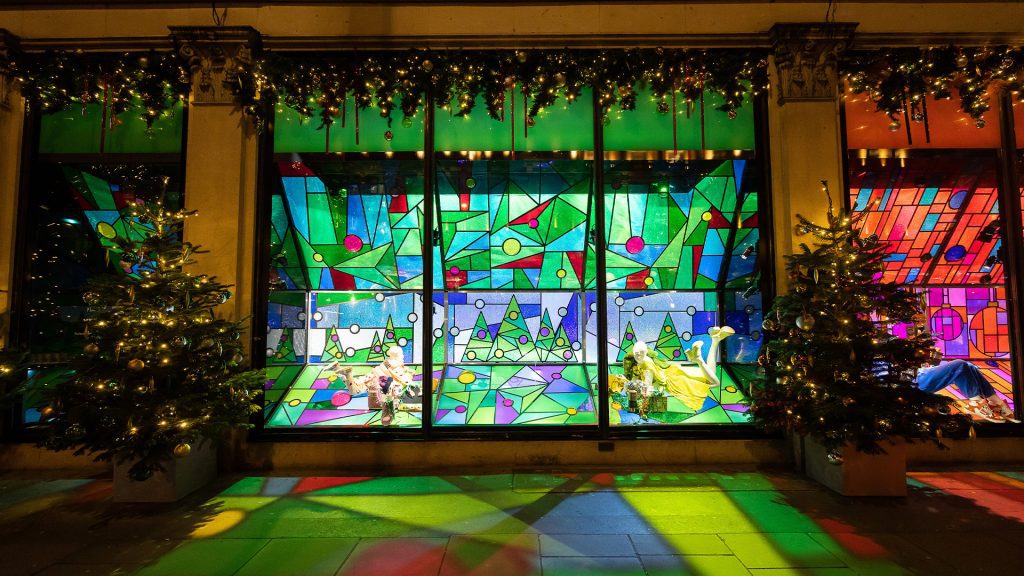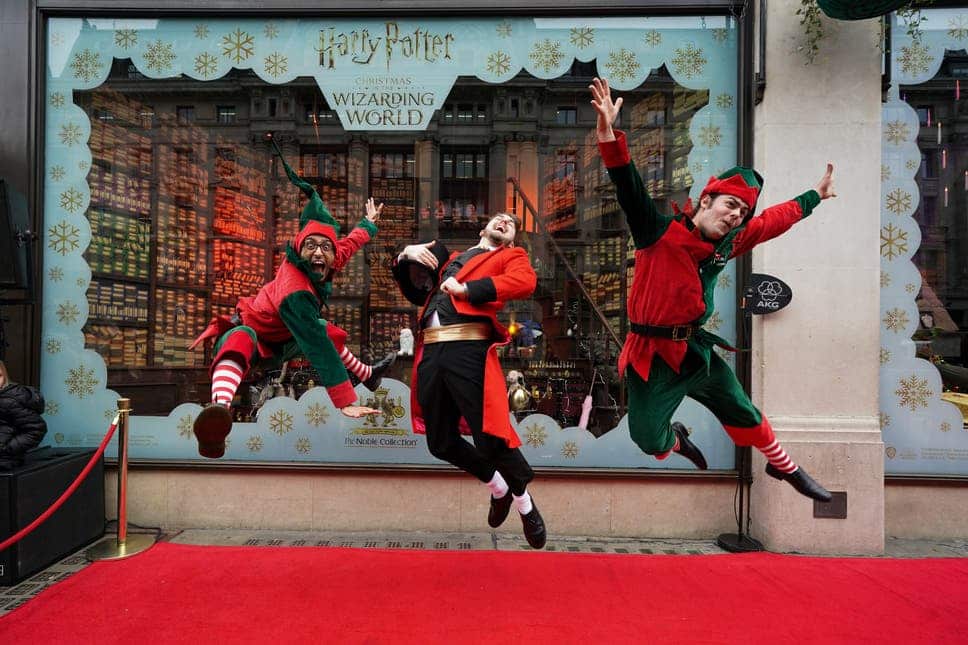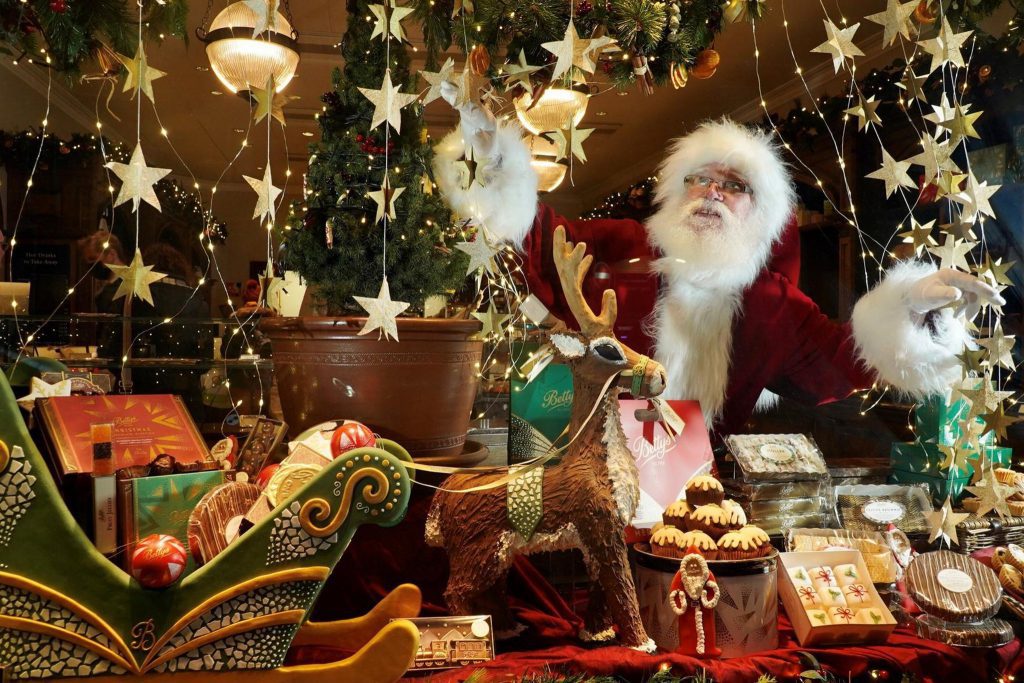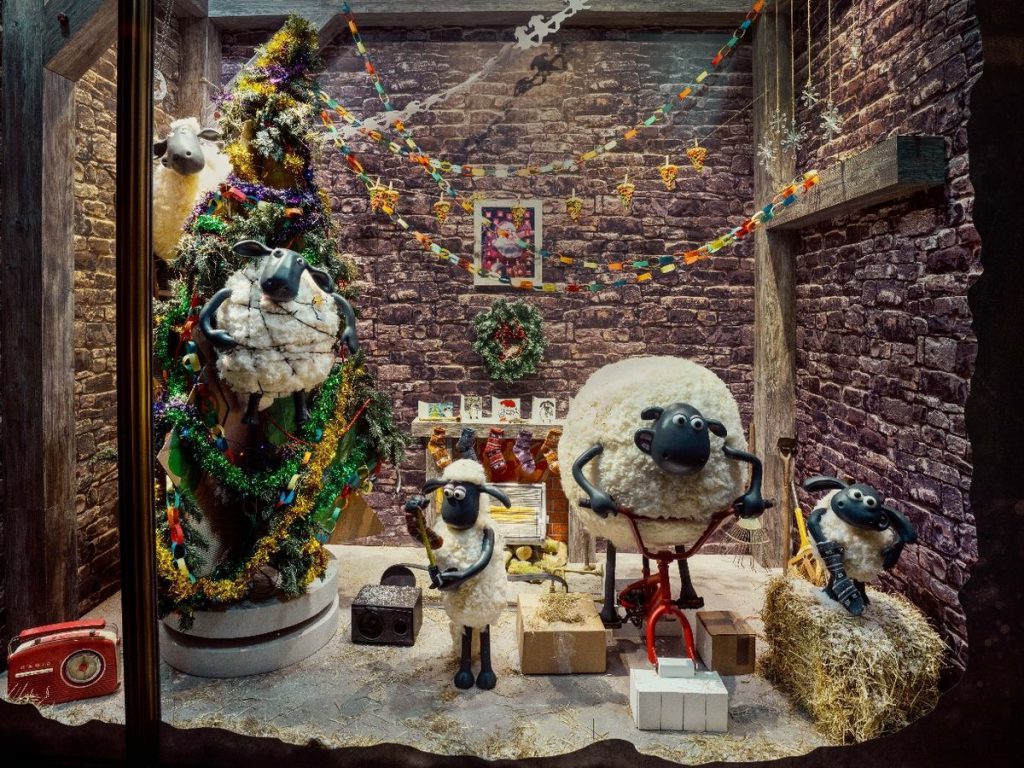 Become the Next Big Thing in Retail Design!
The National Design Academy BA (Hons) Retail Design is the World's only online degree where you can specialise in creating amazing retail spaces. Blending the best of visual merchandising and interior design, this degree will help you secure a career as a retail design professional.