One of the most common questions asked by students starting on the Interior Design Diploma or short-course is 'Do I have to be able to draw?'. The simple answer is no, but it helps to have some level of ability and confidence in your sketches.
Sketching is an essential part of the interior design process. Your sketches are your first starting point when it comes to planning the room layout and finer details of the scheme.
Sketching is a skill that needs to be learnt. Perspective and scale play a large part in the success of a sketch and can be difficult principles to get to grips with. Computer software can help but the best way to learn is to start with hand-sketching. We asked Naqiyah, aka @flipping_pens and hand-rendering pro, to write a guest blog to help your grow your confidence when starting  to sketch in interior design.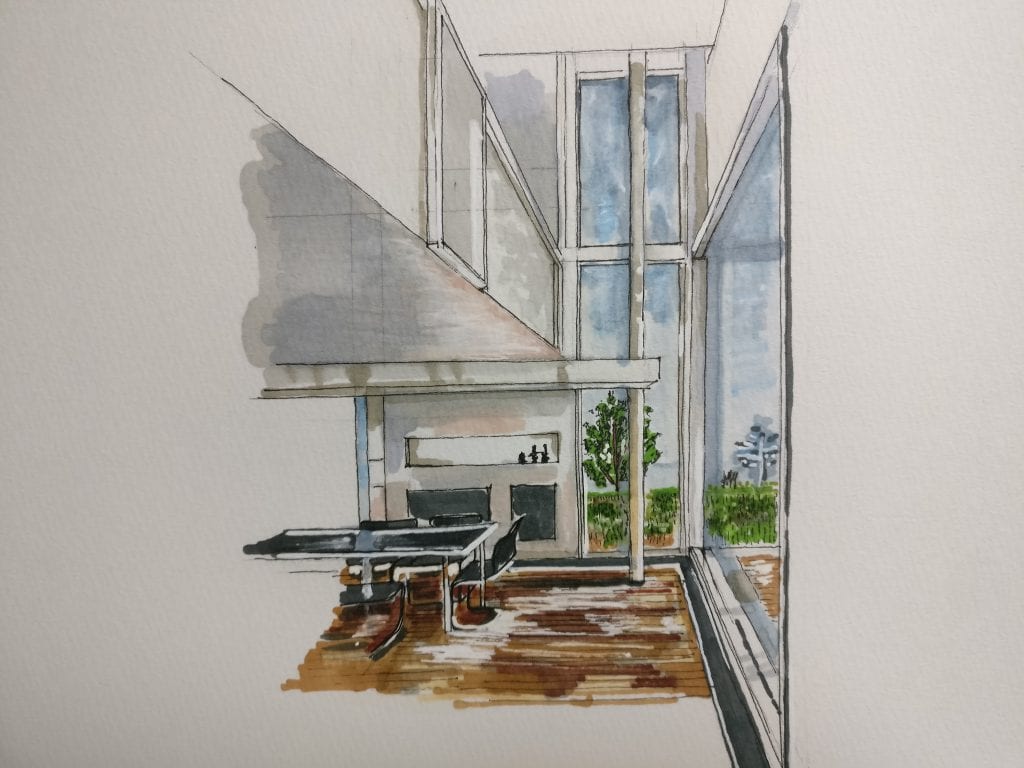 The Beauty of Sketching in Interior Design
It all starts with a dot and then a line, smoothly gliding over pristine, crisp sheets. Often the line is overlapped with multiple lines to create forms or spaces – called sketches. Lines are honest- they are what you imagine. So before sketching one needs to be sure of the objective of the idea that needs to be sketched.
Sketching is an important part of the design and development process. It is a way of visual communication between the client and the designer. One would fantasize a beautiful space in their minds, feeling the textures around them, the noise of the rippling water from a waterbody and the play of shadows of a screen juxtaposed against beautiful tile work. This fantasy can be rendered into a creative sketch within a matter of minutes. Yes, software can do the same, but its depiction of a space is more formal, expensive and time consuming. Also, a hand sketch has the power to erase/ change a line way more quickly than a software takes to select a line and press delete.
The Importance of Sketching in Interior Design
Often, architects and interior designers create 2D drawings for their clients. But if these are not supported with sketches, symbolic jargon used in an architectural plan can often be misunderstood by the client. A certain indent in a wall or an exaggerated window width or the dotted cross representing an atrium can be misinterpreted. One might argue that this can be explained during face-to-face meetings, but what if the client is miles away on another continent? Emailing hand rendered sketches, depicting the spaces drawn in a 2D plan can help clients interpret the drawings more easily.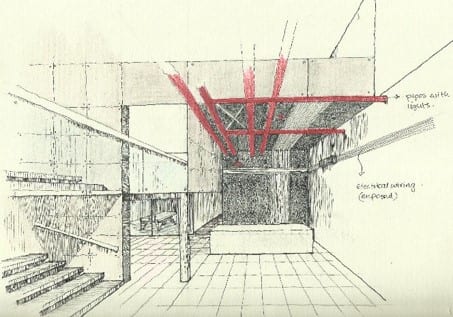 You Don't Have to Be Perfect
Remote working has been the case for many of us these days. Covid -19 has changed work patterns tremendously and interaction with clients and teammates has been made possible thanks to technology. But in order to support your zoom meetings, a quick sketch to explain certain designs or to solve technical problems like a certain floor slab detail can help facilitate smooth conversations. In this case one doesn't have to be an artist to create these sketches. The real goal of sketching here is more functional and to generate ideas rapidly. A series of quick 3 to 4 sketches can help choose the best option for problem solving in order to prevent significant wastage of time. An equally "dirty" looking sketch can do the job just fine as long as it is composed, drawn with proper angles and is able reflect your imagination. The end result is the process you learn while sketching. You don't have to be perfect!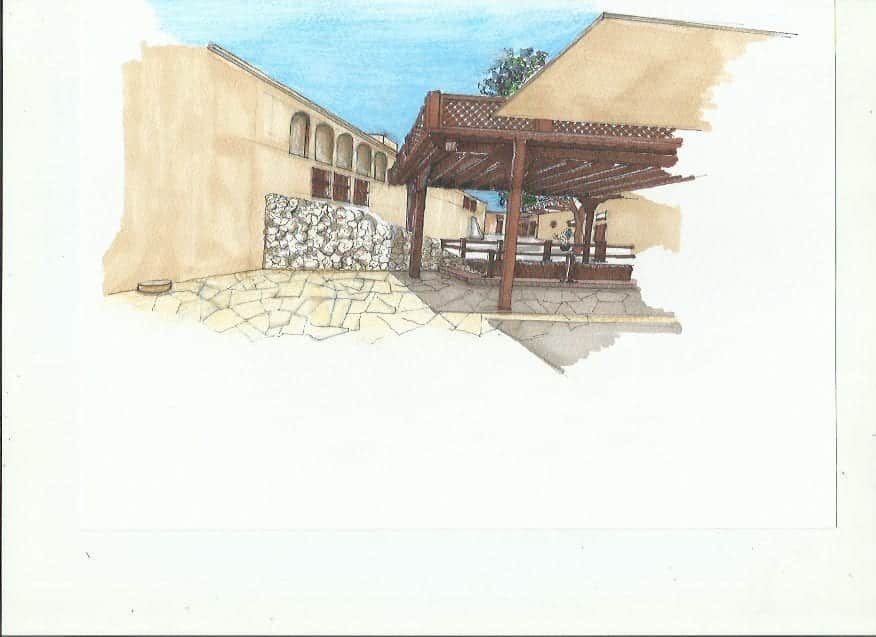 Let Your Imagination Run Wild
To create a quick and composed sketch, one needs to learn how "imagine". To see the space in your head and recreate it to scale. You need to look past the furniture and the scheme and see the room. This will help your sketch to look more realistic and help elements in the room 'sit' more comfortably.
With a help of a perspective point and using a well-proportioned scale for measurements, one can create a sketch from almost any angle. This gives the designer tremendous confidence to draw sketches in no time. Interestingly enough, a smooth crisp line drawn in one stroke often reflects the confidence with which it has been drawn, whereas a fuzzy line with no sense of direction usually shows the opposite. Line qualities can be controlled with practice and the type of medium used.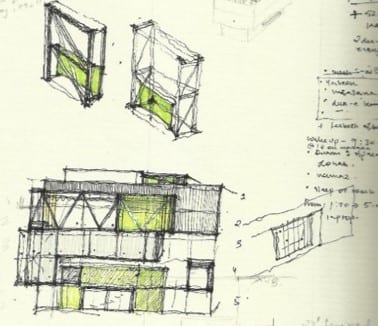 Sketching Inspiration for Interior Designers
It's very common for architects and interior designers like to sketch whilst travelling. Dozens of Moleskine sketchbooks of famous architects are filled up over the years with a thousands of sketches. Some are detailed sketches of ornate buildings while others depict solid /void study of spaces and forms. There are also quick sketches, drawn while travelling in a train or while exploring a city on foot. Again, line qualities are able to determine whether the sketch has been made in a hurry or relaxed manner. The fact is, it doesn't matter, if the finished sketch is a representation of the features of the building or space.
Students are often encouraged to explore famous works of designers through sketching hence broadening the creative mind with new ideas and concepts. Creating hand sketched replicas of buildings helps them understand the articulation of forms interwoven with circulatory and landscaped spaces. Architect Ludwig Mies Van Der Rohe once said, "God is in the details". Often these details in buildings go unnoticed (even in photographs) but are noticed through sketching. 
So instead of burying yourselves in books, get out there and start drawing what you see! Remember, it doesn't need to be perfect and the more practice you get the more confident your sketches will become.
In the end, the art of sketching is a skillful way of communication and learning. Drawing early helps detect flaws and potential issues hence avoiding any kind of misunderstanding between the designer, his client and contractors. Once the sketch is perfected, it becomes easier to translate the ideas on to a software for a more formal drawing. So, grab a cuppa, put on some music and sketch away.  
All work ©Naqiyah Abbas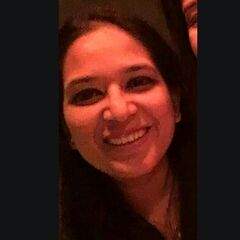 Naqiyah Abbas is a graduate of Indus Valley School of Art & Architecture, with a degree in Architecture.  She works as a freelance residential architect and also runs classes in hand-rendering and perspective sketching for interior designers.
You can find out more about Naqiyah's work and classes on her instagram @flipping_pens
Interior Design for Beginners
From our Short Courses to our Professional Diplomas, our entry level Interior Design courses are suitable for learners of all levels. You don't need any drawing or technical skills, just a passion for interior design!
Ready to get started?