We made the Amara Interior Blog Award Shortlist!
We are thrilled to announce we have been shortlisted in the Best Design Inspiration Blog category in this year's Amara Interior Blog Awards! We would like to say thank you to each and every one of you who voted for our blog and got us to the next stage.
In total over 589 blogs were nominated and over 35,000 votes were cast before the top 5 blogs with the most votes in each category made this year's shortlist.
Best Design Inspiration Blog
We are lucky enough to of made it through to the judging stage, going head to head against some fantastic interior bloggers in the top 5 with us in the best design inspiration category sponsored this year by luxury kitchen designer, Nicholas Anthony.
Decorenvy
Flat 15
Mad About The House
National Design Academy
RJV Designs
Make sure you check out all the other great shortlisted interior bloggers in our category too.
The Amara Interior Blog Awards Judging Day
It was then the turn of the expert Amara judges including; Sam Hood from Amara, Deborah Barker Editor-in-Chief of Homes & Gardens and 25 Beautiful Homes, David Harris from Andrew Martin, Charlotte Cosby from Farrow & Ball, Ann Grafton from GP & J Baker, Jenny Gibbs from KLC Design School, Lucy Freedman from LucyWillShowYou and top interior writer Barbara Chandler who gathered at the Ham Yard Hotel on October 1st to make their decision on who the winners of each blog category will be at this year's interior blog awards judging day.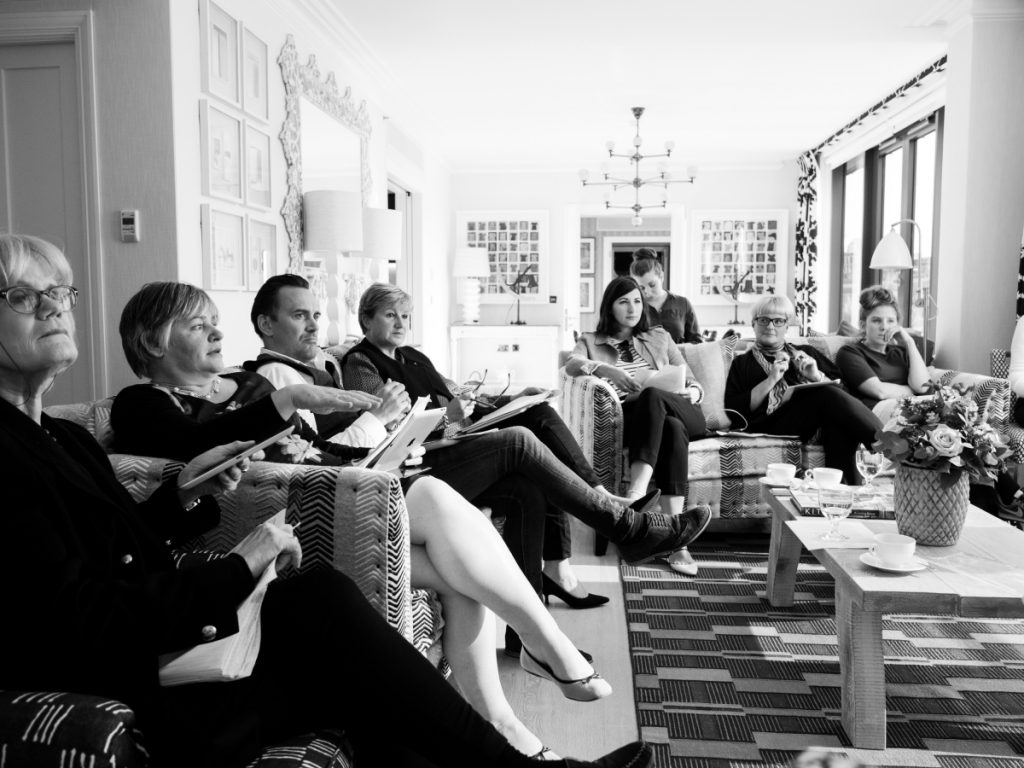 The winners will then be announced on the night, at the awards ceremony on the 28th October which will take place at the glamorous Ham Yard Hotel in London. If like us, you want to see what the venue for the awards is like beforehand then here is a sneak peak at the 2015 Amara award's venue.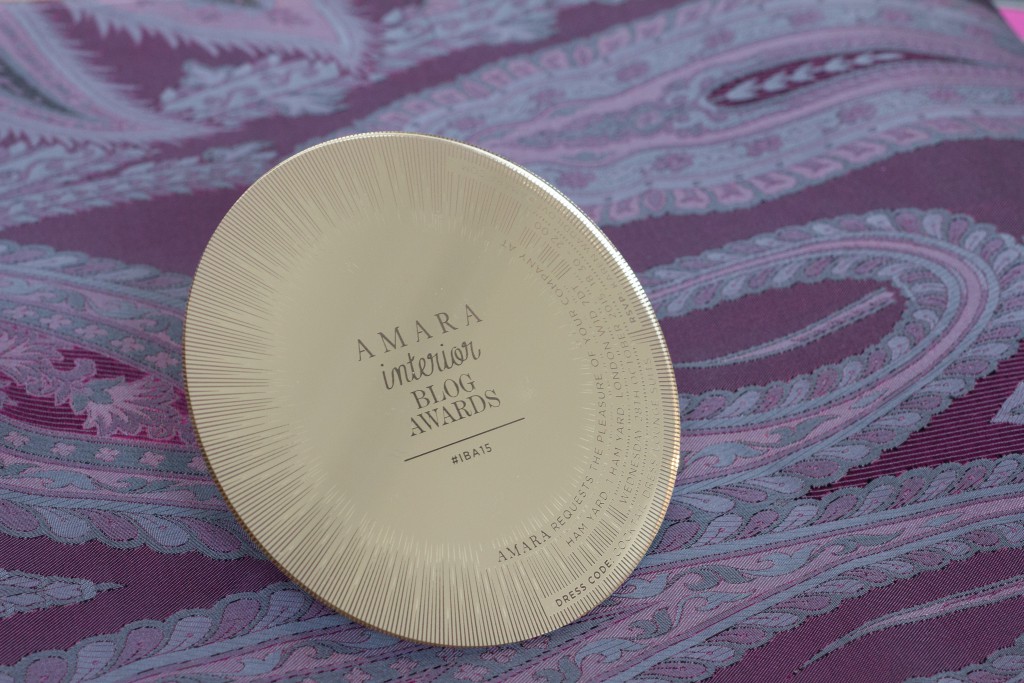 We received our beautiful invitation to attend this year's awards event earlier this week, so will be counting down until the awards! We will be live tweeting throughout the night, so make sure to follow us on Twitter to see our coverage of this year's 2015 Amara blog awards.