A clear message to emerge from the Spring Fair is that creativity, sustainability and a good business model are the keys to success. This was evidenced by the new 'Design Lab' section which featured dozens (literally) of new designers and producers, many exhibiting for the first time.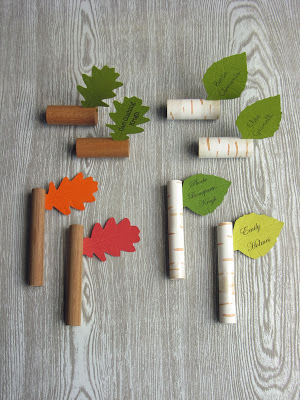 Loglikeproducts, such as these 'Twig and Leaf' place makers are made using sustainably sourced materials and solvent-free paint. They also reclaim carefully selected vintage materials and upcycle them into something new.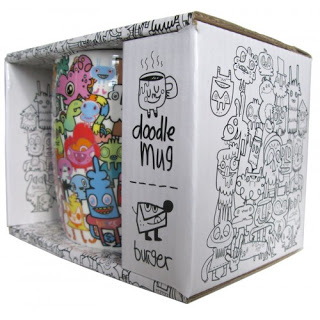 Burgerplexis a collection of whacky gifts and clothing, including this 'Doodle Mug' by renowned creative, Jon Burgerman. His off-the-wall approach is summed up by this extract from his website
"…burgerplex.com is the first totally Jon controlled website that takes the ideas from his oddly shaped head and turns them into lovely products for you to buy. "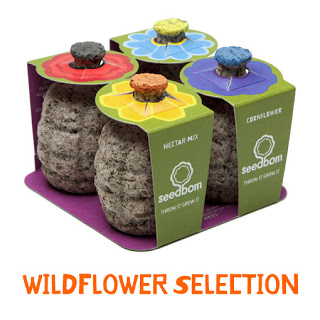 Kabloom produce 'hand grenades' loaded with seeds which are intended to be thrown into any bit of wasteland, traffic island, disused plot or any dreary area that needs brightening up a bit. They call this approach 'Guerrilla Gardening' … excellent!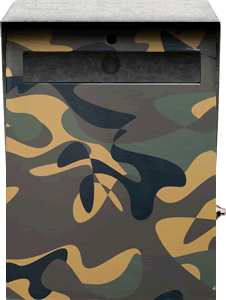 The Original Metal Box Company are motivated by good design. Their products are not just functional; they always look great too. Their 'Hoodie' post box in camouflage livery is particularly relevant.
Our next post will be focusing on another fascinating area at the event – the Studio area – featuring handmade British products. Watch this space!