This year's Spring Fair International, Europe's largest presentation of trend-driven interior and fashion accessories, was a delight. The mood was very positive and overall there was an 8% increase in exhibitors, bringing the total number to 3,100 spread across 17 halls of the NEC. There were, by-the-way, 17 kilometres of aisles to walk – which, by 5.30pm it felt like it! The Spring Fair is a serious landmark in the retail sector's economic framework, directly influencing the generation of over £2 billion in business during the coming year.
Over the next few blog posts we aim to showcase some (there was far too much at the fair to be able to comment on everything, and incredibly difficult to decide what to leave out!) of our highlights.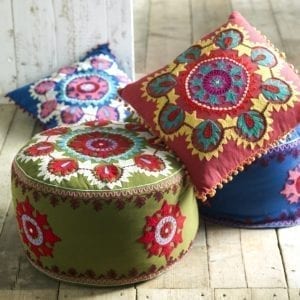 The owners of Nkuku wanted to find away to promote and develop the traditional skills of artisans whilst building a sustainable and ethical business. These cushions and pouffes  are hand-embroidered in Kashmir.
www.nkuku.com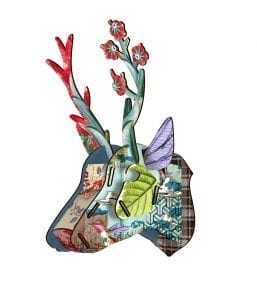 Products from the MIHO 'Trophy' collection are covered in sustainable materials. Perfect for the dining room!
The Undercover laptop case allows you to transport your laptop incognito! Nobody will know that your most important piece of kit is nestling inside the padded, satin lined sleeve which looks nothing more than a slightly tired envelope. Undercover is tear-proof, writable, splash-proof, size adjustable and incredible value.
www.luckies.co.uk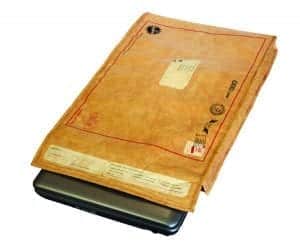 Supporting the exhibition was an extraordinary range of seminars and demonstrations from such luminaries as Delia Smith and Kirsty Allsopp, along with retailer, licensing specialists, trend forecasters and many other who are pleased to share the experience and offer advice to the next generation of designers and entrepreneurs.
On the subject of enterprise, there was a noticeable presence of new businesses and young entrepreneurs both exhibiting and attending the show. The level of professionalism and creativity was very high – a trend which is most reassuring, particularly after the tales of retail doom and gloom we hear in the media.
In the next post, we will focus on the new 'Design Lab' section – Watch this Space!