One wall kitchens are similar to the traditional galley kitchen. But instead of being a space saving limitation of a smaller home, one wall kitchens are becoming a lifestyle choice. Having your kitchen appliances and main cooking area along one wall can be the most functional and space saving option for most kitchen spaces, and with all of the interesting storage options now available and array of kitchen designs, one-walled kitchens can become an interesting feature in a room.
In our latest interior design blog spot, we're bringing you some handy kitchen design tips to help you maximise space and style.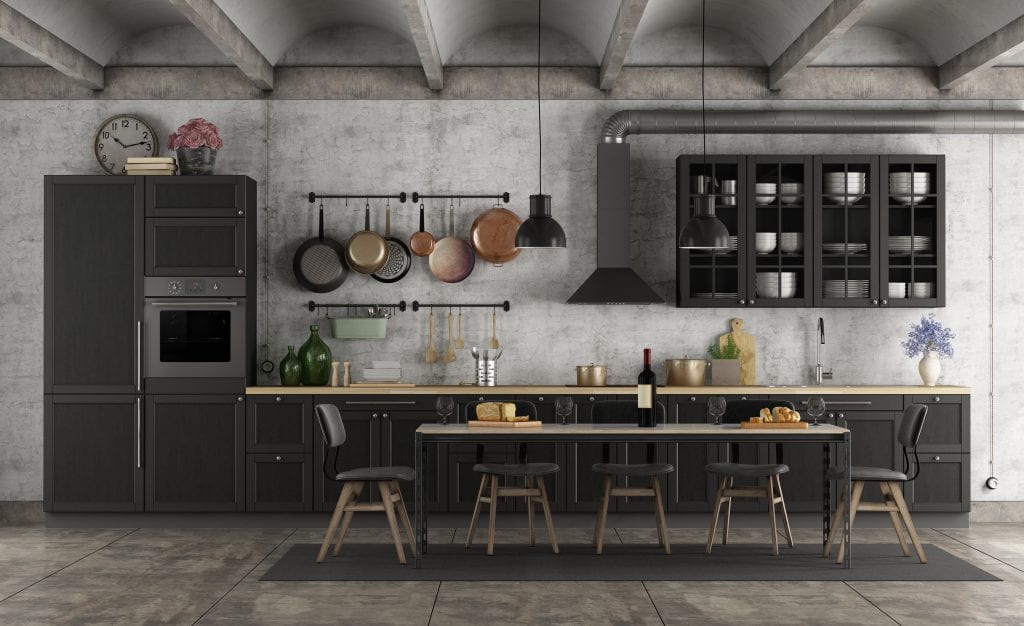 One walled kitchens don't have to be limited for worktop space. There are some really great kitchen design ideas which give you the best of both worlds – a streamlined kitchen without sacrificing work space.
Kitchen islands are a functional extension of both working space and seating space. You can also get folding and sliding worktops which are cleverly concealed in cupboards, at the ends of the run of worktop or underneath. Pull-out butchers' blocks are also a great way to get more worktop space in a one-walled kitchen and have the added bonus of including storage.
This great blog has some great hacks for increasing workspace in a small kitchen.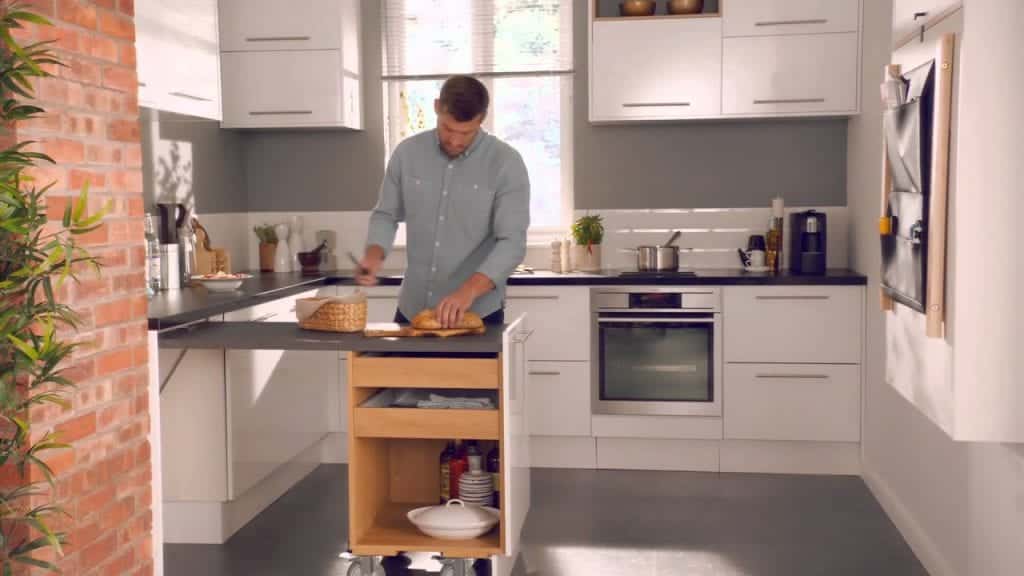 Get Creative with Clutter
Clever kitchen design relies on being creative with the space you've got. Kitchens are notoriously bad for clutter and creating order in the chaos of pots, pans, cereal and cleaning equipment will be the making of your one wall kitchen.
There used to be an expectation that all kitchen clutter should be hidden away behind cupboard doors, but a one wall kitchen design may leave you short on cupboard space. Choosing your food storage solutions and crockery carefully can help. Whether your choose coordinating colours or a vintage theme, make sure it's pieces you love and want to show off.
Here are some kitchen design ideas to help you get creative with your kitchen clutter –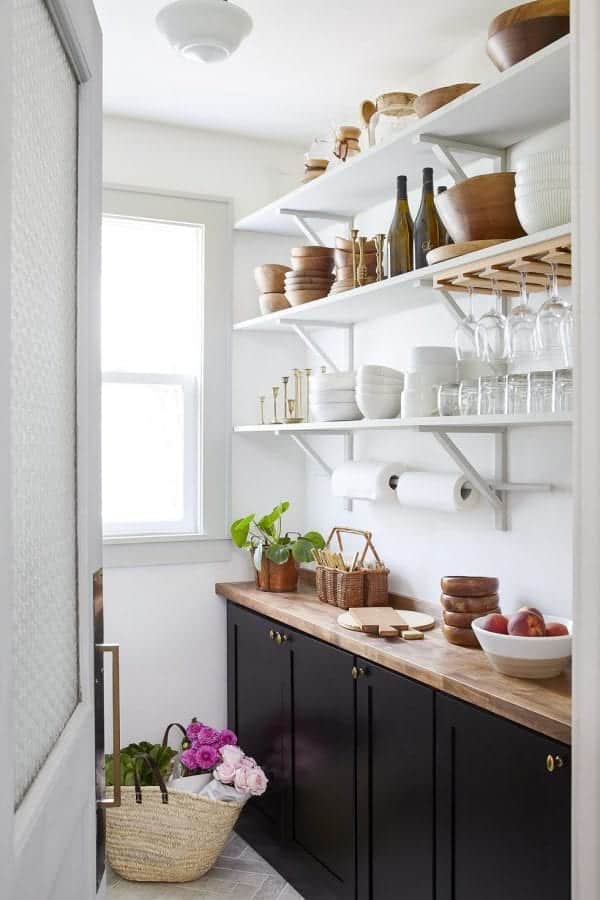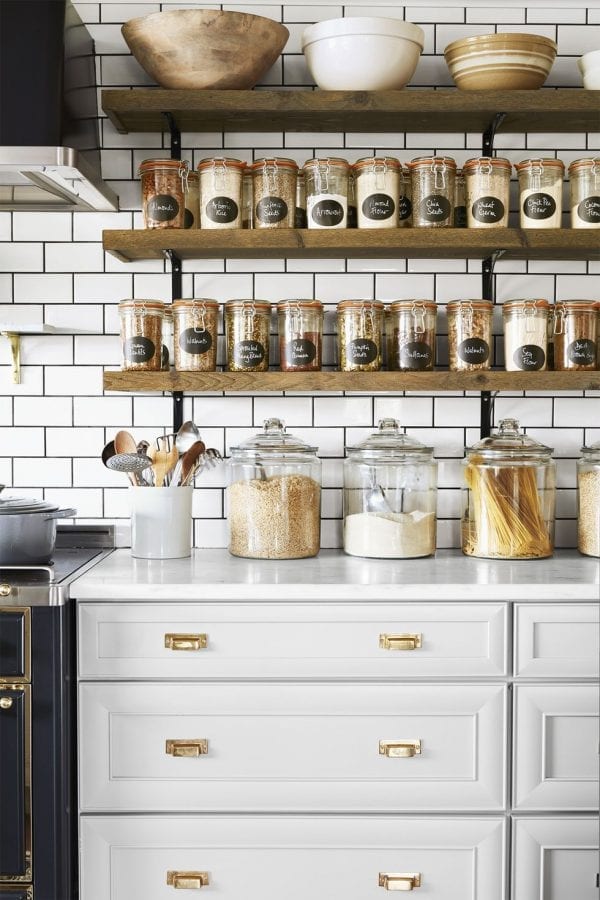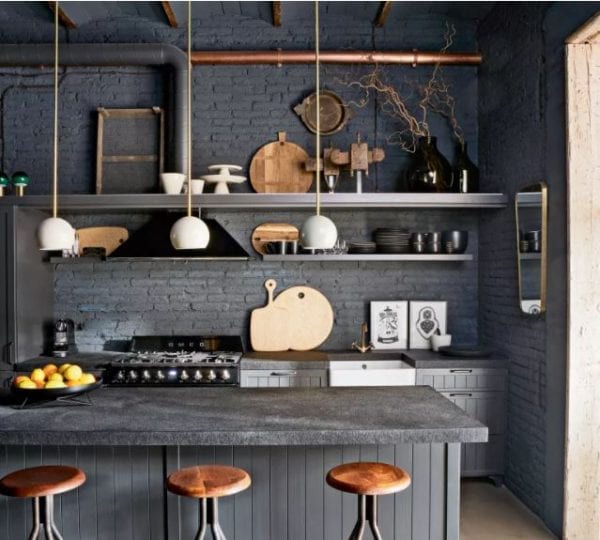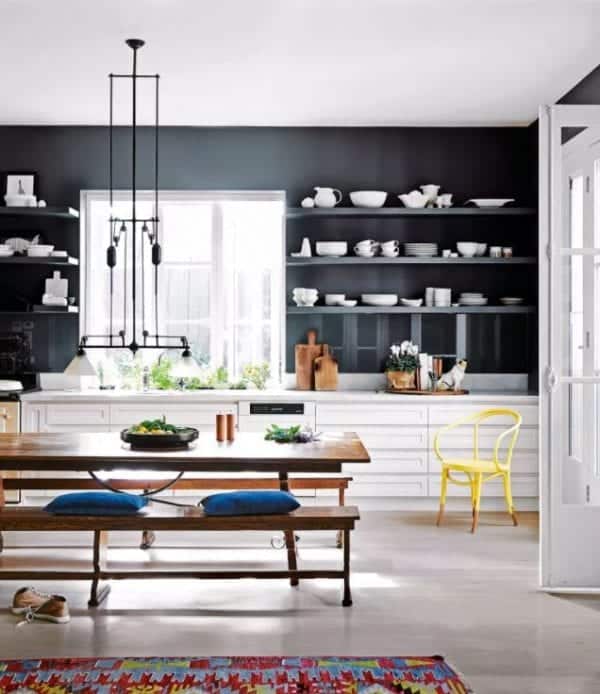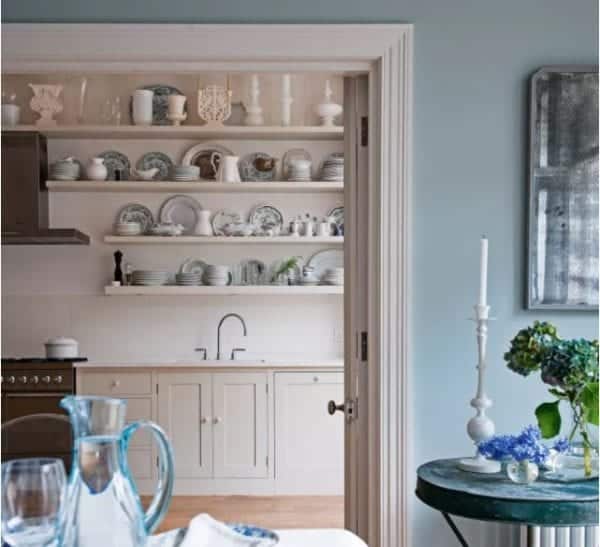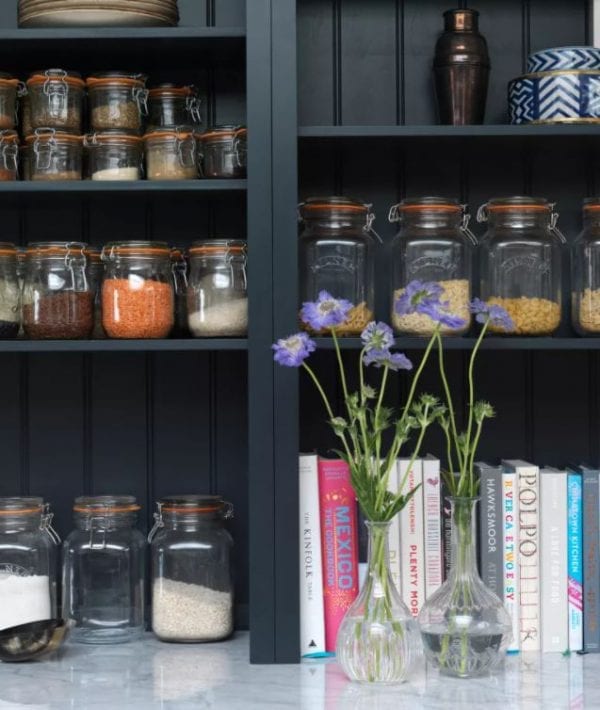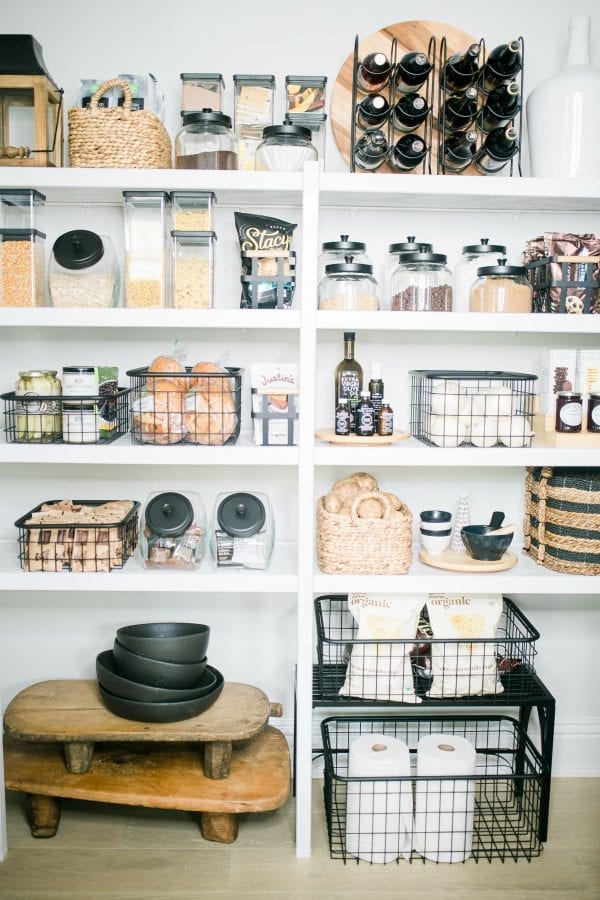 Planning One Wall Kitchens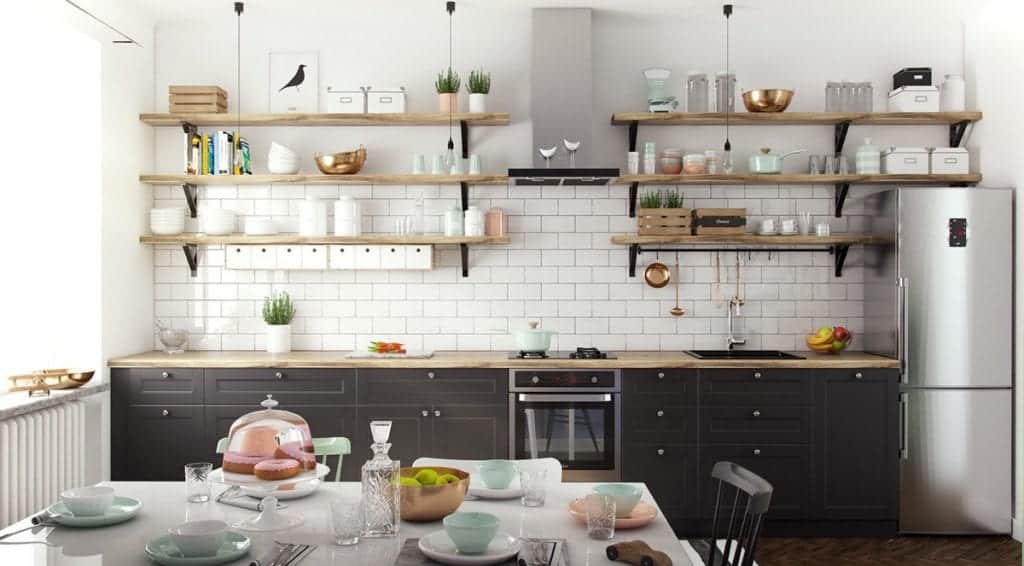 Now your kitchenware is envy-worthy you need to set the scene. Removing cabinets can actually provide more storage space and also give you a platform for displaying your kitchen accessories. Mounting shelving above worktops will also make it easier for you to access cookware and crockery.
Another kitchen design tip for a successful single wall kitchen is to consider how you arrange your appliances. A one wall kitchen will become a focal point in a larger room so it's important to think about symmetry and practicalities. Here are some considerations for designing the layout of a single wall kitchen –
An offset design can give you a longer run of worktops but…
Having your cooker and extraction in the middle can be more pleasing on the eye and give you crucial worktop space either side of the oven.
Using tall units for integrated appliances or storage at either end to create 'bookends' will still leave a long run of shelving space.
Think about how you'll move around the space. Our interior design courses teach the slightly-more-complex-than-you'd-think art of space planning.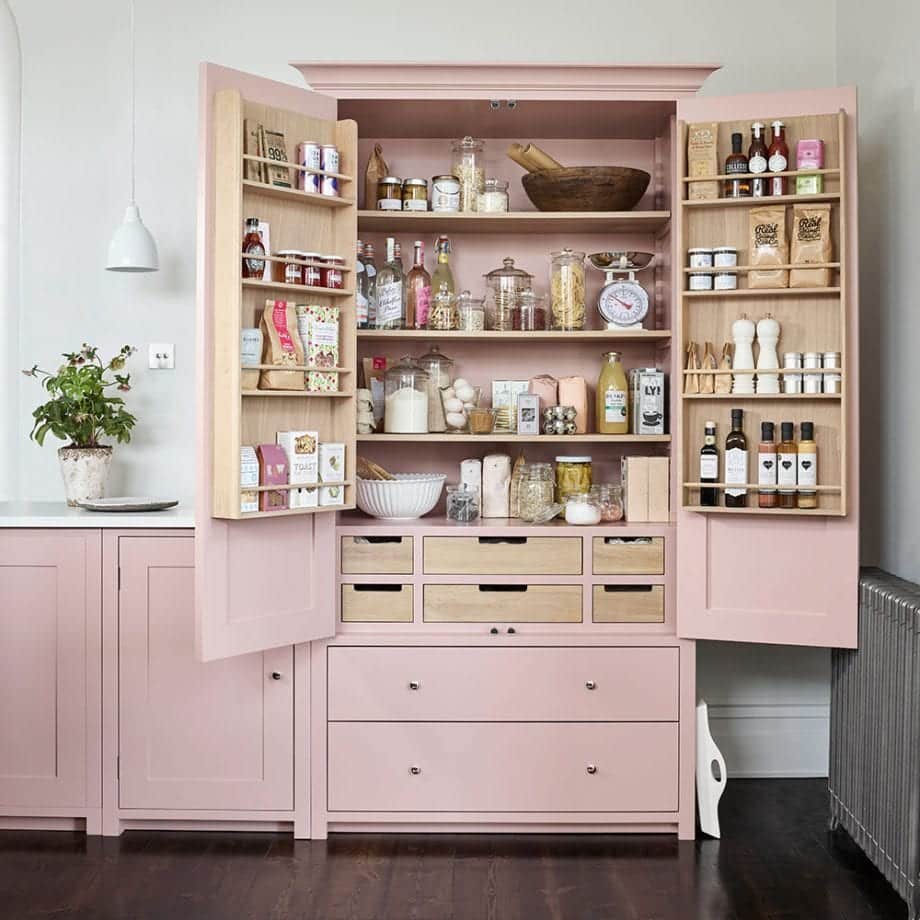 Whether you're choosing a one wall kitchen for practical or style purposes, having alternative storage space can help to limit clutter in your new kitchen. Larders used to be a separate cold space for meat storage and preparation. Pantries were a separate room for storage of dry good and food preparation. Nowadays, the two terms are interchangeable and can be a free-standing cupboard, understairs alcove or built-in bespoke kitchen design element to keep all your condiments, tins and baking goods in order. You can see more modern pantry designs here on our Pinterest board.
If you intend to make a statement with your one wall kitchen, consider how colour will impact the overall effect. Is your room big enough to carry off bright cupboard doors or a wild splash back? In smaller spaces it can be best to stay neutral. 
If you're designing a kitchen/diner or planning an open living space you'll have a lot more freedom. The space will be able to carry dark doors or brighter tiles which can then be balanced throughout the rest of the scheme.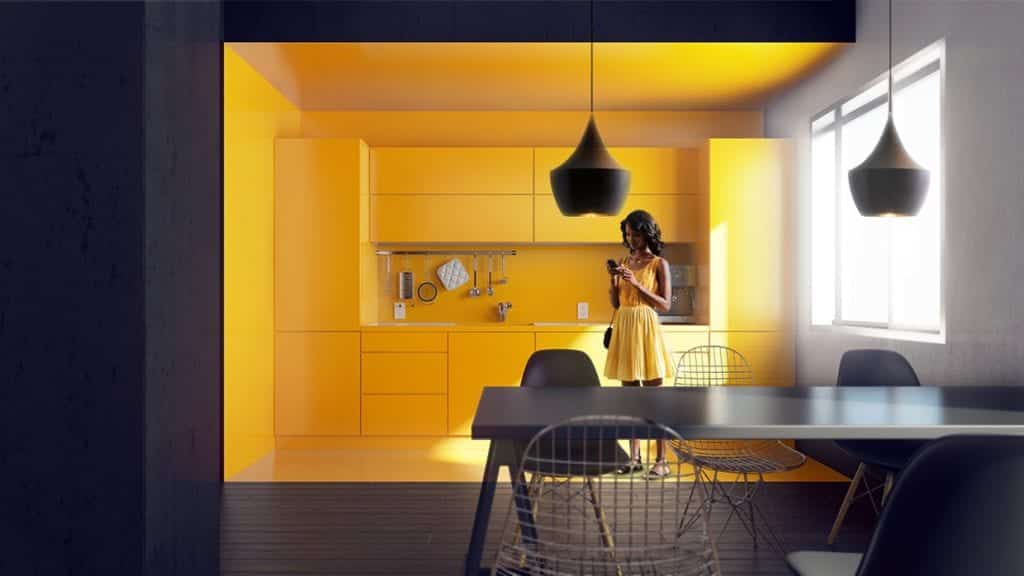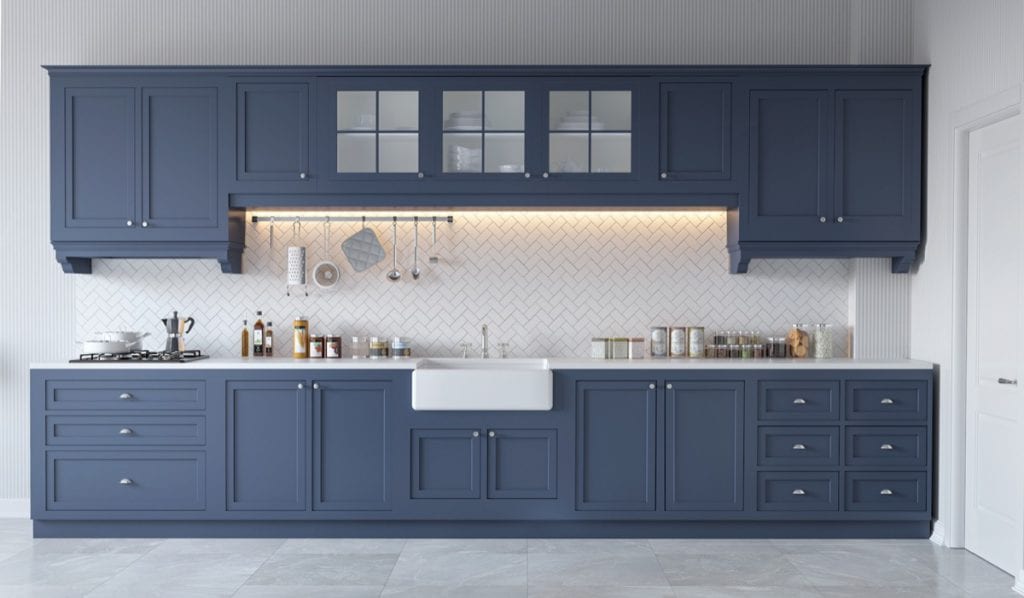 Kitchen Design for Modern Lives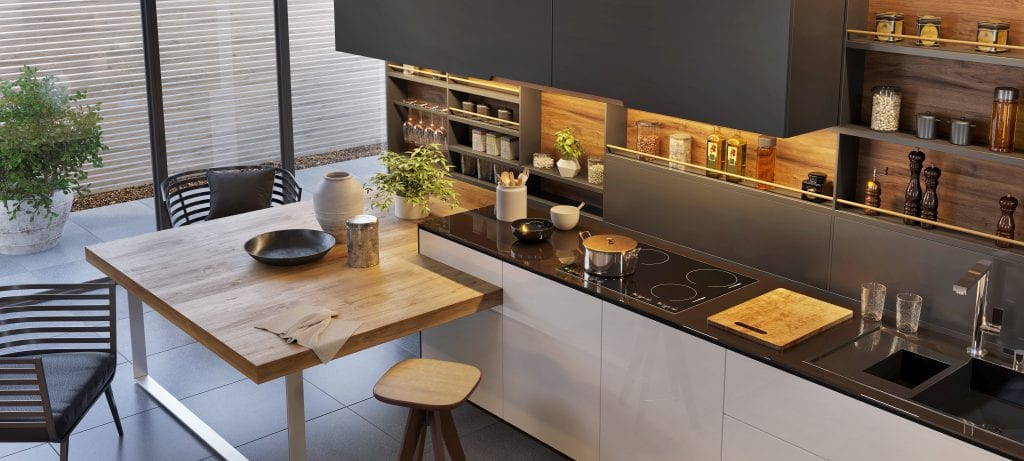 One wall kitchens can be a space-saving dream if you're working with a small area. They can also improve the workflow of a kitchen by making everything easily accessible. With all of the kitchen designs available these days, there's no excuse for a boring, utilitarian space. Kitchen design has become big business and although there are more practicalities to consider than most interior design projects, kitchens renovations are one of the most satisfying to carry out.
Learn to Design Your Dream Home
Whether you want to study interior design as a hobby or dream of becoming an interior designer, we have an interior design course to suit you.

Start any time, work from home, in-studio or join a Zoom course!