On April 10th 2017, Nottingham's smallest coffee shop opened in a rather unusual location – in an old red phone box. Whilst this might seem a space too small for its purpose, the phone box coffee shop, DiallingIn, is just another example of how disused, unusual and small spaces are being repurposed and bringing a smile to passers-by. In our latest blog post, we take a look at some of the unusual locations of micro coffee pop-up shops.
DiallingIn, Nottingham
Our first micro pop-up example comes from the home of the National Design Academy; Nottingham. Nottingham is awash with period buildings and heritage features, but like many cities, a rise in the number of vacant commercial premises. With the cost of opening new stores, associated business rates and viability, entrepreneurs are starting look outside of the traditional 'four walls' in a way to help new commercial sites and businesses launch their products.
One of the newest micro-pop up shops to hit Nottingham is 'DiallingIn'. Brighton-based 'The Red Kiosk Company', working alongside the charity 'Outside the Box', leases old and unused BT phone boxes to businesses, including 'DiallingIn' owner, Luke Thorpe. 'DiallingIn' aims to offer busy commuters and weary shoppers a good cup of coffee – there's even a small seating area for those needing a break.
The Attendant
Another coffee shop, this time in London. 'The Attendant' first opened in Fitzrovia in 2015 serving thirsty Londoners great coffee from the unusual location of a former Victorian toilet. Originally built in the late 19th century, the Victorian gentlemen's toilet closed its doors in the 1960s, leaving only the ornate external ironwork visible at ground level.
The team behind 'The Attendant' have transformed the neglected space into an elegant café, complete with a raised bar and stools placed alongside the original urinals (which are no longer in use!)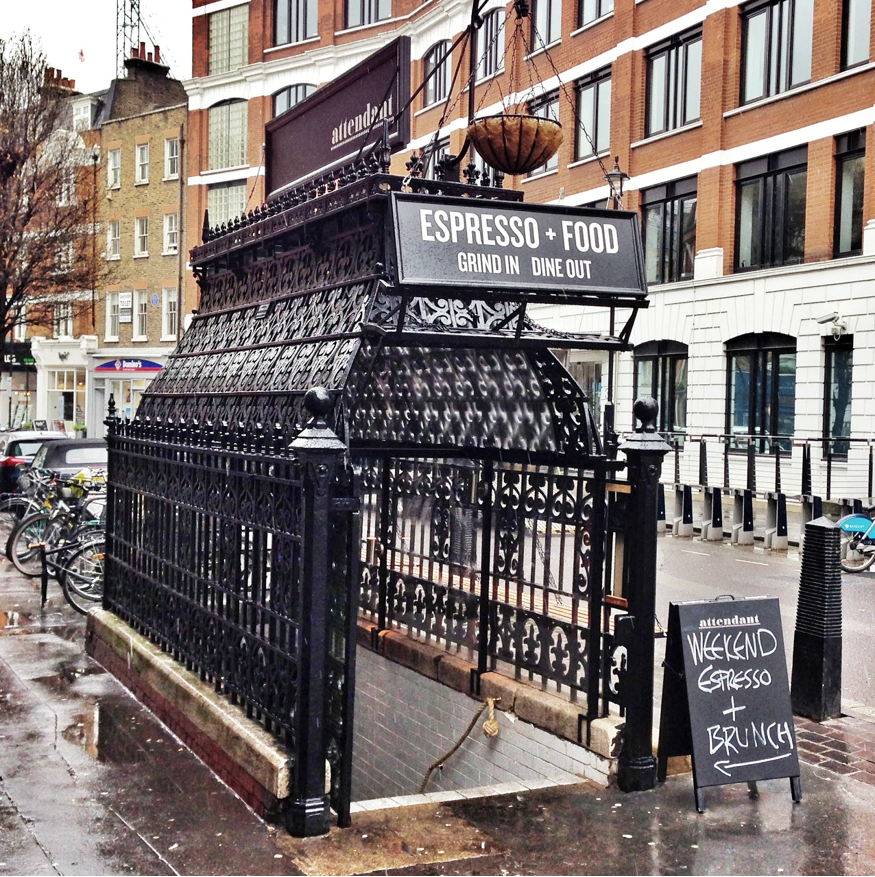 Brew Box
One of Glasgow's beloved police boxes has been given a new lease of life by the Brew Box Coffee Company. One of 323 police boxes that once stood throughout Glasgow city centre, this police box located on Wilson Street in Merchant City, opened in late 2015, with owner Laura Cameron serving coffees, cakes, gourmet sandwiches, soup, curries and hot pots from the city's very own Tardis.
These examples show great creativity in how unusual spaces can be adapted, reused and enhanced, as well as providing an exciting addition to our cities landscapes. The rise of micro retail is a sign of things to come and we look forward to seeing what other unusual spaces will be taken over soon.