NDA's Director of Design Studies, Dr Anthony Rayworth has been working at the pinnacle of the design world for over 40 years. In that time, he's met some of the industries more influential personalities. In the latest episode of The Awkward Corner, Anthony shared some of his favourite  moments, including a Bob Marley gig with Paul Smith and a cuddle from icon Alessandro Mendini. But what motivates him as a designer? Read Anthony's blog below:
Scroll for the accompanying blog to read more about Anthony's career and life highlights and join the conversation over on our Instagram feed.
Listen to the Podcast Now!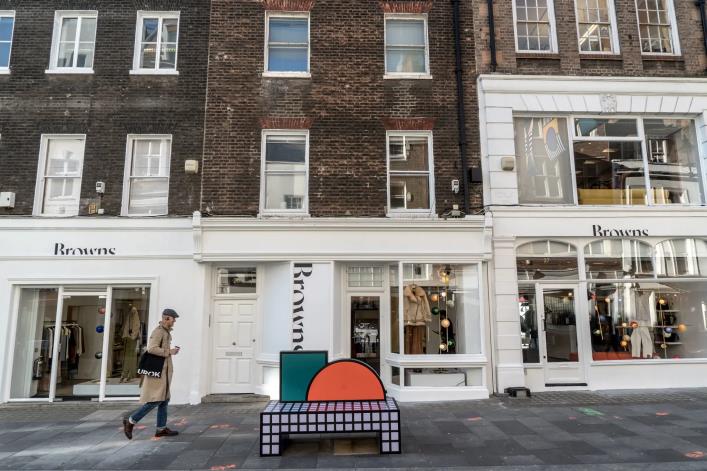 Being asked to present my thoughts, ideas and career to date on the Awkward Corner is rather like – as SJ put it – being asked to appear on This is Your Life. Where to start, what to include, what to leave out? In the end the entire event was a most enjoyable experience thanks to the relaxed ambience created by SJ, Amy and Stephen – thanks to you all.
My career in design began in 1975 at Browns, then in South Molton Street, London where I was part of the sales and visual merchandising team, working on the Armani UK introductory campaign as well as the 25th anniversary of Missoni.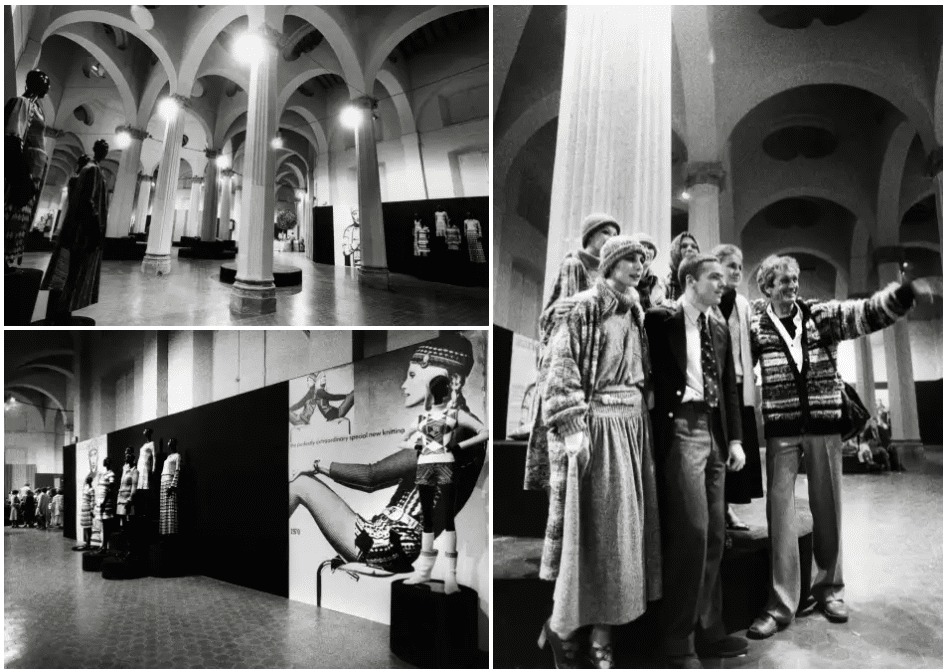 All this urbanity was a far cry from my first job, aged 13-ish, as a butcher's delivery boy on a Saturday morning using a bicycle with the traditional wicker basket in front. This was a job that I enjoyed enormously.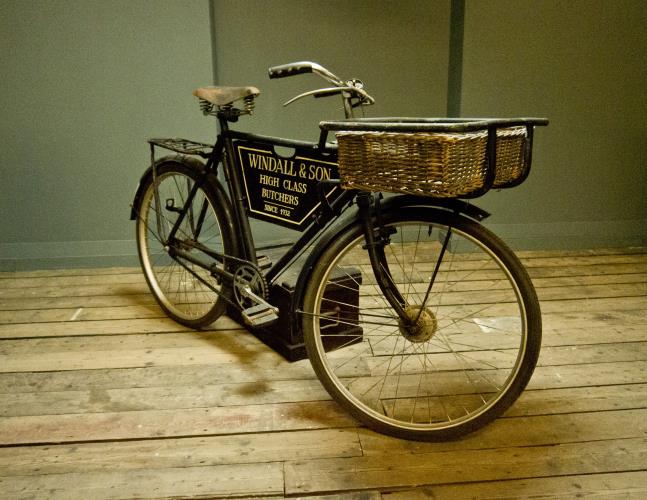 Although, in the podcast, I identified Santorini as a favourite place, I think that on reflection, Venice is in fact my favourite place and I have been fortunate enough to live there for a short while during the mid 1980s. I had a (very) small flat just behind the Frari (Built in 1492, the full name is: The Basilica di Santa Maria Gloriosa dei Frari) and I was working at the British Pavilion during the Biennale. This was a wonderful experience affording great insight into the distinct culture of this defiantly independent yet thoroughly Italian city. And the food …!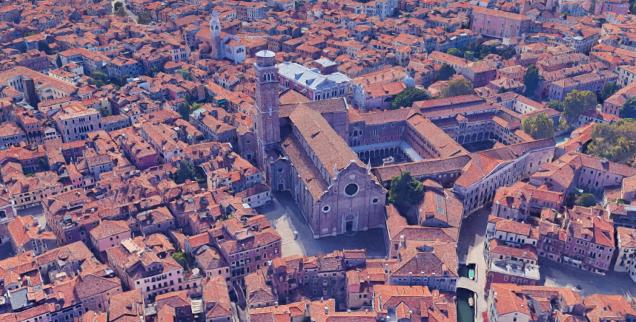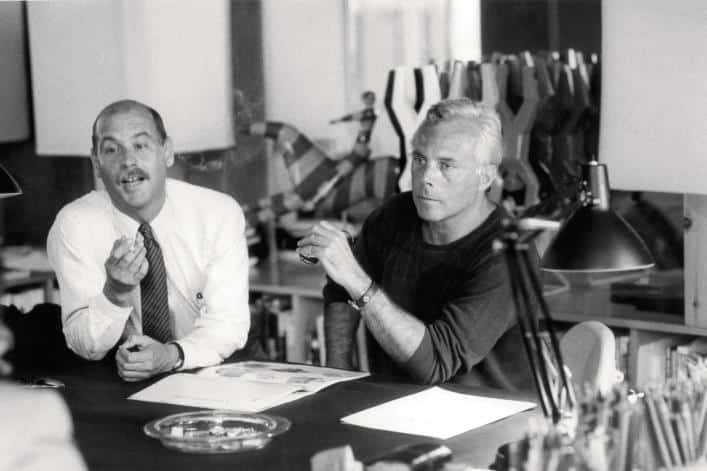 There are so many influential designers who have, and are still, producing great work that transforms our perception of the world; Axel Vervoordt, Alessandro Mendini and Giorgio Armani for example. When asked, I chose to focus on the late, wonderful, Karl Lagerfeld for his truly Renaissance approach to the reflection of contemporary culture through materiality. His output included clothes: Chanel; KL; Fendi; Jean Patou; Chloé; and many other disciplines. He was an avid book collector with his own publishing house and was also an informed collector of houses, furniture and paintings. I urge everyone to study Lagerfeld if you wish to begin to understand the nature and pressures of creativity in the 21st century.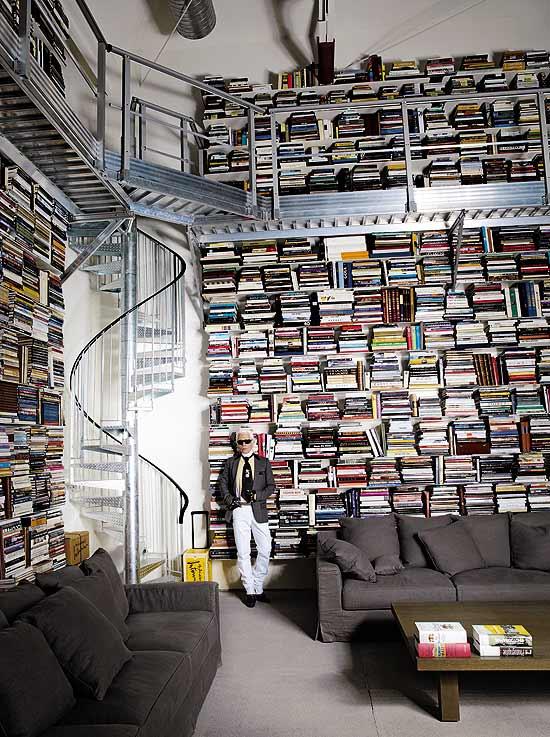 Thank goodness we are now re-evaluating the use of colour in interior design. A word of caution though; just as the colour photographs in a richly illustrated book are the first indications of the book's age, colour in an interior can also date very quickly. Nothing dates more quickly than on-trend interiors. I am not condemning them in any way (if they are beautifully put together, think Kelly Wearstler, Ben Pentreath or Alidad for example) otherwise be prepared to redecorate frequently if this is the way you choose to live. I don't really have a personal signature style, more of an approach – an amalgamation of: experience; availability; intention; and budget. I am moving towards decoration and enjoy the interiors of creative collectors (because the word 'designer' somehow seems too restrictive for their output) such as: Robert Kime; Axel Vervoordt; Studio Peregalli; and Paolo Moschino.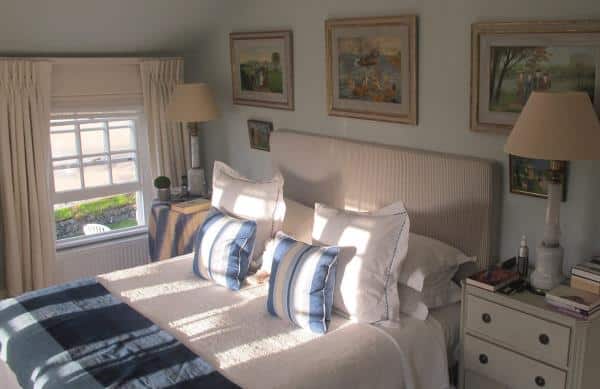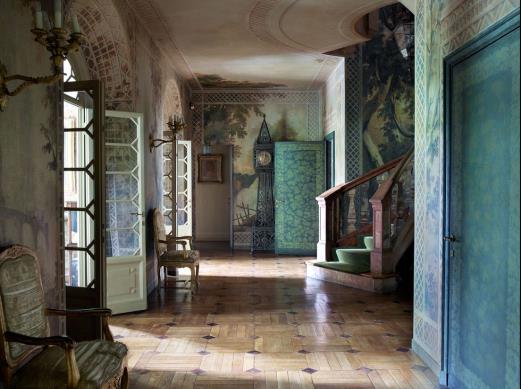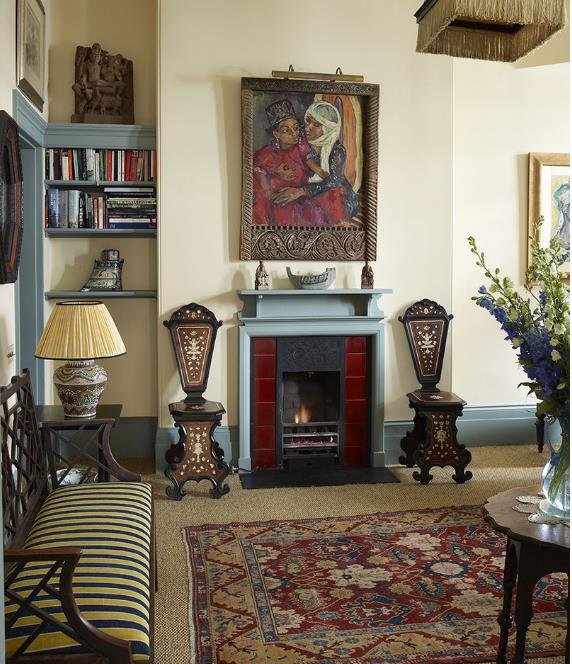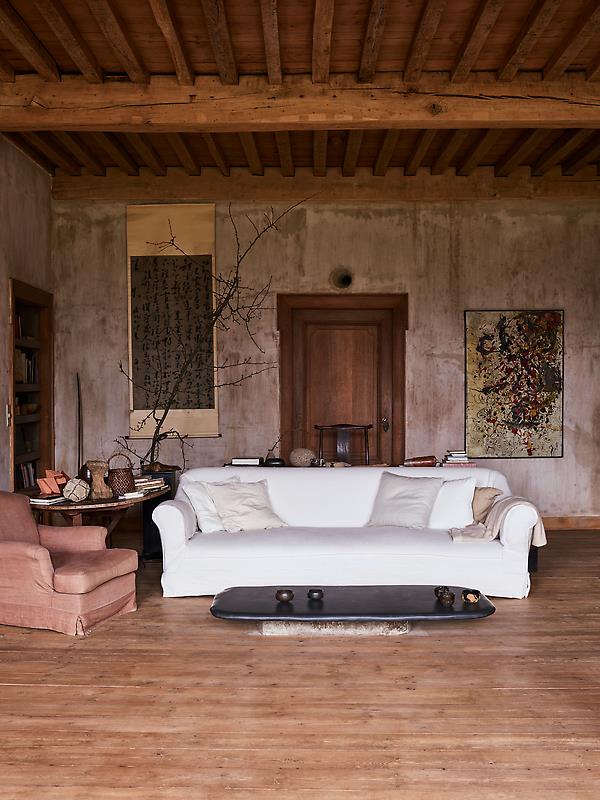 Helsinki (where I enjoyed skydiving!) is an extraordinary city and, like another Scandinavian favourite – Stockholm, is full of small independent shops, galleries and eateries. I particularly loved the black roofs on top of the coloured architecture. The black roofs are there to absorb the sun's heat and melt winter snow more quickly.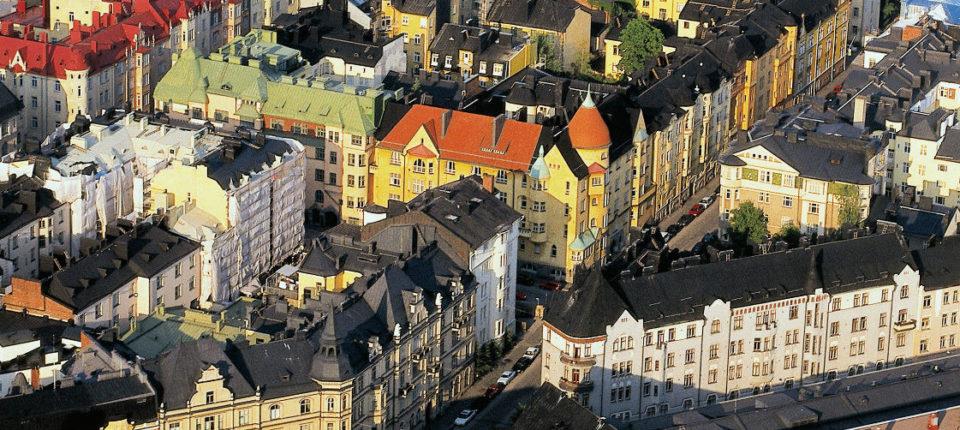 I met Alessandro Mendini many times, the highlight of which was when he smiled and said 'ciao' before giving me a hug as I was passing him on the stairs at the Design Gallery in Milan. A: designer; poet; artist; philosopher; editor; and protagonist; Alessandro was also kind, generous and always a positive source of energy. He will be missed.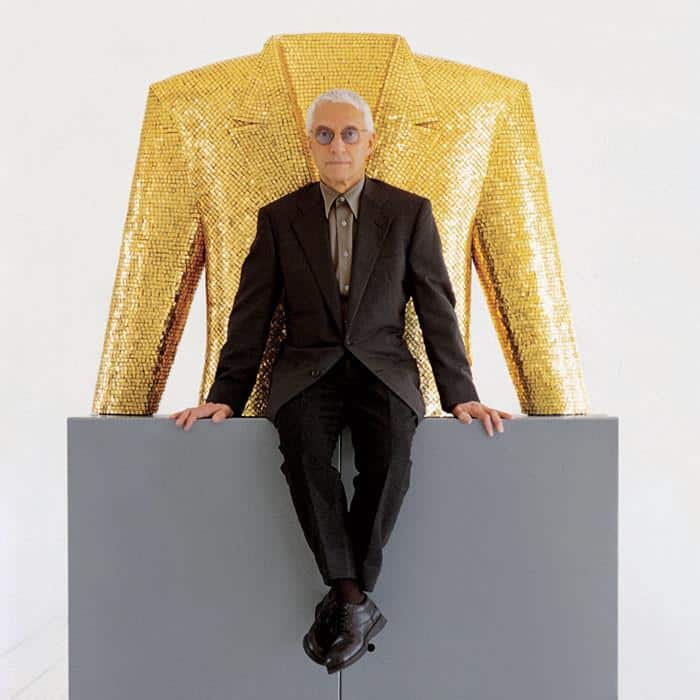 John Pawson & the Gaudi Chairs
The work of John Pawson is a continual delight, the rigour, attention to detail and uncompromising search for perfection is an inspiration. To be able to achieve walls that actually are vertical and floors that are level as well as corners being precisely ninety degrees is astonishing when multiplied to the scale of architecture. He purchased a pair of hand-carved oak Gaudi chairs from me many years ago now and we continue to have a conversation whenever we (all too rarely) meet.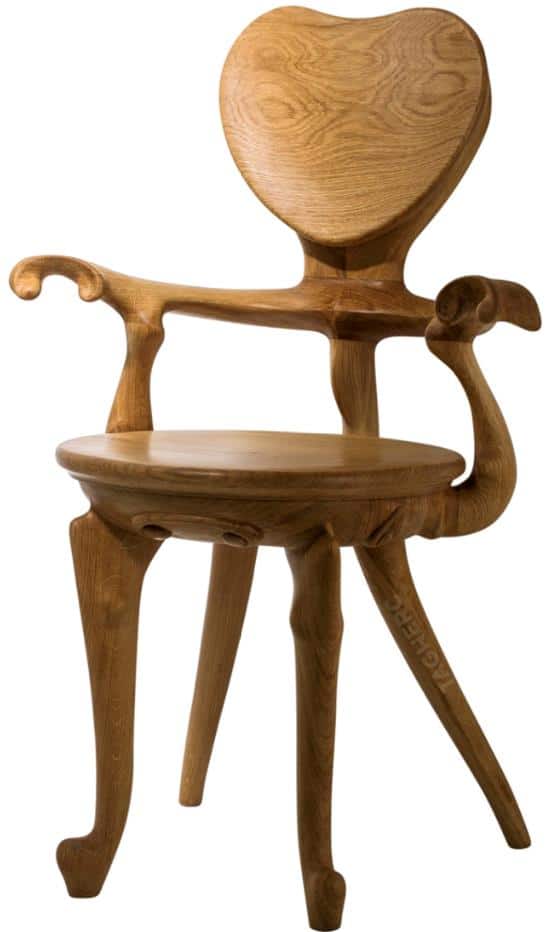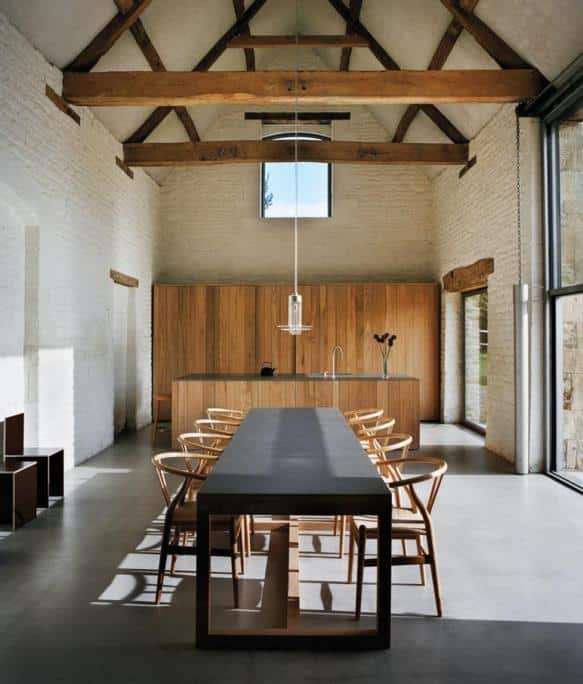 The kitchen of John Pawson's own house in the Cotswolds with Hans Wegner chairs around the table and Donald Judd chairs against the wall.
Image Credit: François Halad for WSJ Magazine
The Way I Think About Design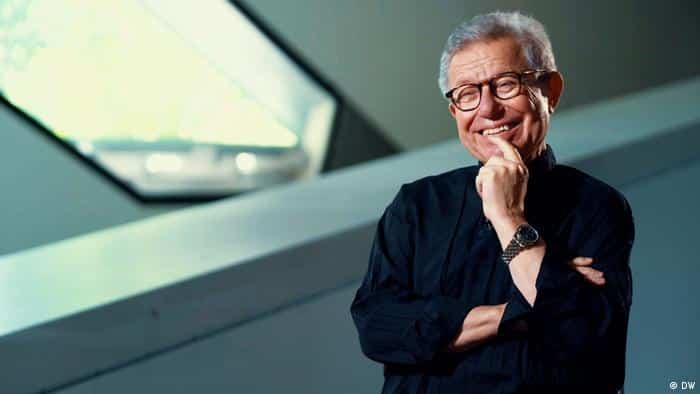 I recently completed my PhD which has completely changed the way I think about design. The subject was 'Investigating the phenomenology of design objects within a specific environment' and is located at the confluence of interior design, curatorial practice and phenomenology – the branch of philosophy that investigates the structure of experience. The research comprised 67,745 words and a 25 minute digital presentation of a virtual exhibition. The research is significant as it addresses new ways of informing curatorial practice and the understanding of artefacts within the context of contemporary interior design, where a client brief may now request the inclusion of historical artefacts as part of a quest for ambience, harmony and beauty rather than for the display of affluence. An interior designer's reputation may now be built upon the incorporation of such intangible elements as nuance, scholarship or restraint within their work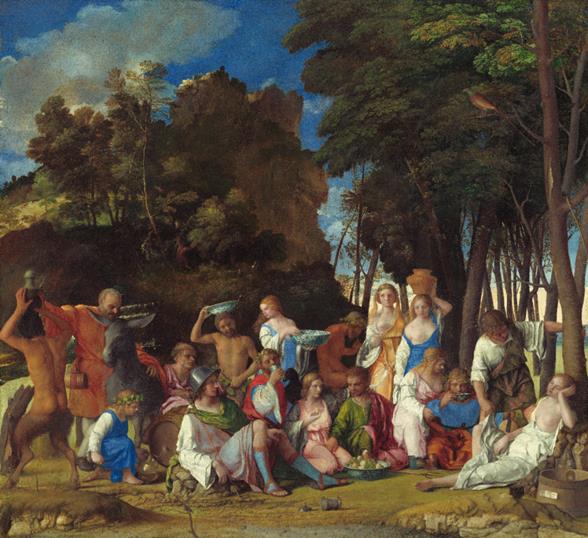 I used as a vehicle with which to anchor the work, a painting by Giovanni Bellini – 'The Feast of the Gods. A separate blog detailing the research will be available shortly but you can see the painting above.
Exhibitions, particularly to do with the presentation of design have been an interest of mine for over thirty years. From the early Memphis and Studio Alchymia exhibitions in Milan and later, also in Milan the Pallucco exhibition at the Matattoio – a disused abattoir, these exhibitions taught me that the presentation of a designed artefact informs and underscores the intention informing the artefact itself. For example; the shelving designed by Paolo Pallucco, Necessary Angel Version Two is a representation of the 'ascending joy' described in Rainer Maria Rilke's poem Necessary Angel, extracted from the anthology The Duino Elegies; The Tenth Elegy. 
And we, who think of ascending joy, would feel the emotion, That almost dismays us,When a joyful thing falls.Duino Elegy -10
Returning to a more light-hearted frame of mind, I was asked to invite three guests, living or dead to a dinner party. My guests are: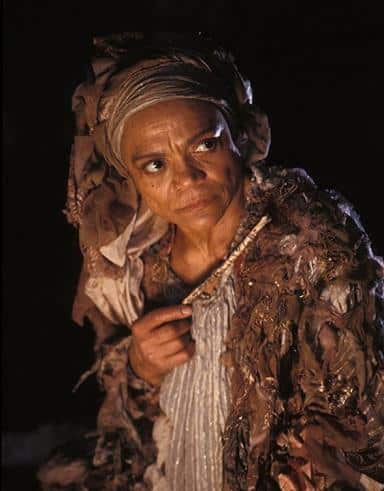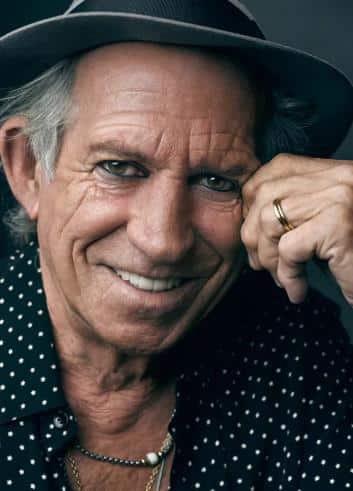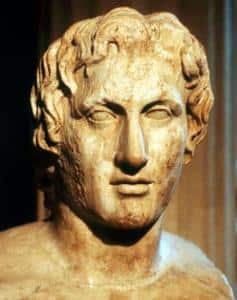 For me, the future of design depends upon a number of different factors, all of which are open to interpretation by the creatives themselves. The factors are underpinned by a belief that there is no right or wrong way to design; only different approaches. In no particular order they are as follows:
Antiquity as a visual key to the future
Memory without nostalgia
Breathing space Elegant proportions
Challenging intentionality Interrogating convention Respect
Reduction of ego Minimum waste
My Advice to an Aspiring Designer
Finally, I was asked the question 'what advice would I would give to an aspiring designer'. I offer these as guidelines rather than advice:
Never give up if you truly believe you have something to say
Be organised
Avoid exceeding the budget Enjoy yourself
Thank you very much indeed for reading this collection of thoughts
Anthony.
Who Inspires You?
Let us know your favourite influencers over on Instgram.