With the new year looming, changing up your interior is a great way to go into 2016 feeling fresh and new. Lighting makes a statement, and by picking something that will last longer than the festive season it is a great way to transform your interior and start 2016 in style. We share our favourite statement lighting ideas for 2016.
January is the time for New Year's resolutions, a time to throw out the old and embrace the new. So rather then searching for those fairy lights each year, consider changing your lighting and keep some Christmas cheer throughout the rest of the year. By adding a statement chandelier or lighting installation within your home this December, it will instantly add an extra touch of glamour to your interior and will transform an ordinary space into a statement space that lasts a lot longer than
Statement Lighting Inspiration from Sharon Marston
Sharon Marston, a lighting designer from a theatrical background draws on her fascination of fabric and light. Marston creates stunning bespoke pieces that would dress any interior with grandeur throughout the year and add extra sparkle for Christmas. As mentioned in her website 'her work has fluidity, drama and sculptural quality which clearly sets it apart'. Introducing the Pleat light made of woven polymer and end emitting polymer fibre optics, this stunning design would take centre stage above any dining table.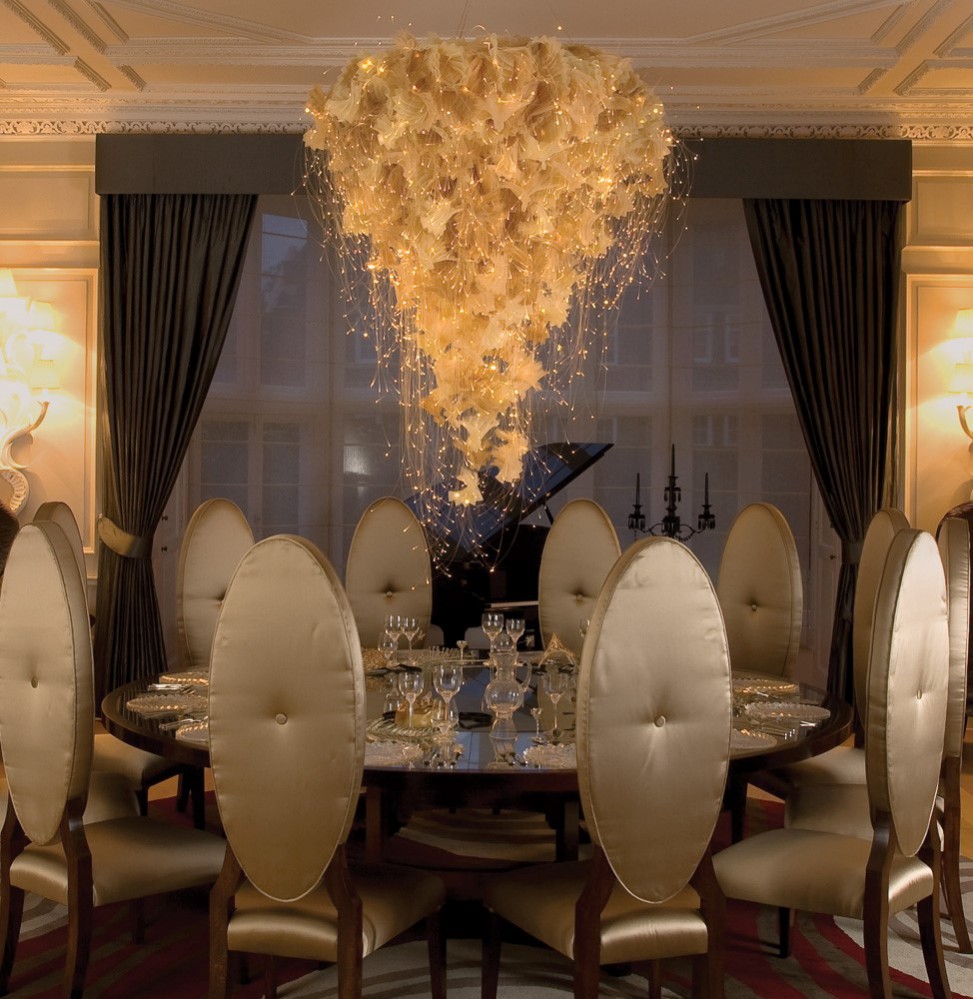 Statement Lighting Inspiration from Tom Dixon
For a bolder statement, Tom Dixon Studio has a few bright, glistening options. A collection of the 'mirror ball gold', 'copper bronze', 'lens pendant', 'melt gold' and 'silver shades' creates a festive ornamental impression in season and a clear mixed metal trend infusion, arranged to be gazed on as a brilliant spectacle throughout the year.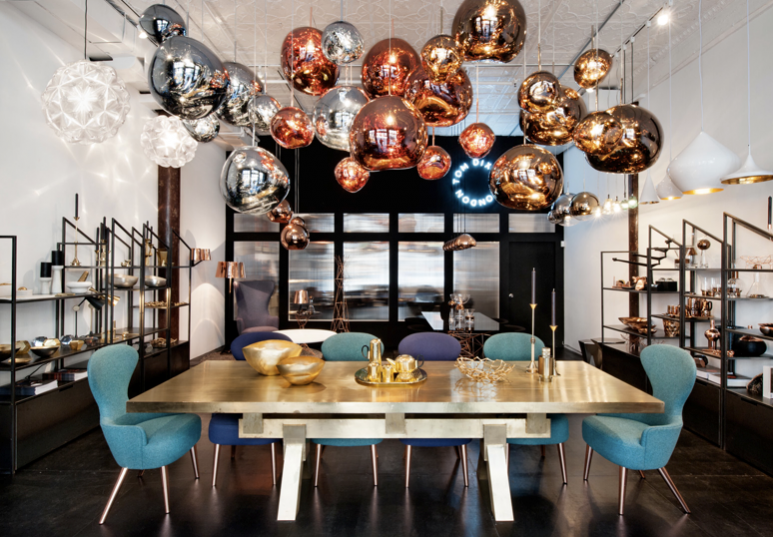 Statement Lighting Inspiration from John Lewis
Whilst the 3 LED Droplet ceiling pendant light in chrome gives a great impression of how a statement can still be made with a subtle gesture on a less grander scale. A John Lewis creation, this design offers sophistication with a touch of winter wonderland. Perfect all year round. Be inspired to keep a bit of Christmas alive all year round, with their subtle, snow globe-like appearance.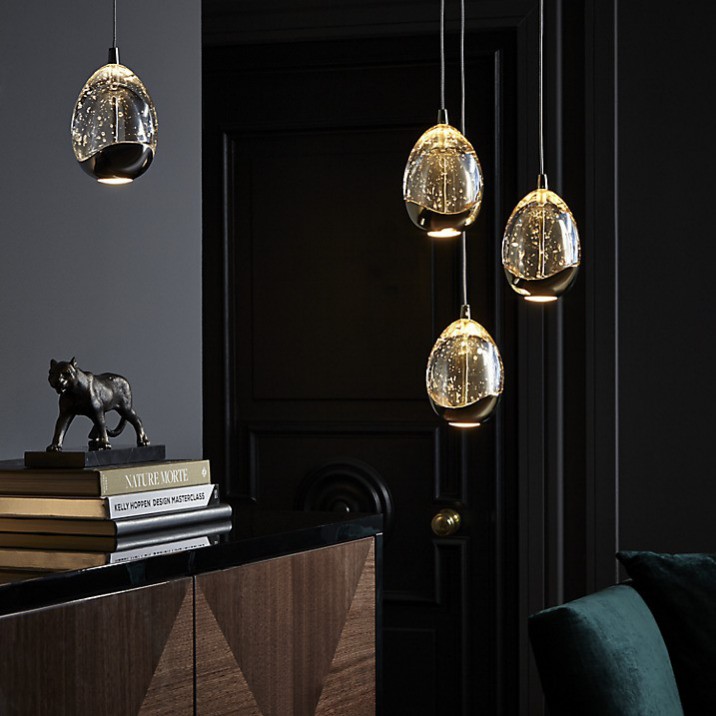 We hope we have given you some inspiration for the rest of the Christmas holidays and for lighting up your homes with a statement piece in the new year. Wishing you a happy & bright 2016!