I was recently contacted by a company who have just released a new product to the UK market and wanted to send me some samples. I of course said yes please! The box arrived and it was enormous, with lots of goodies inside this is what was included.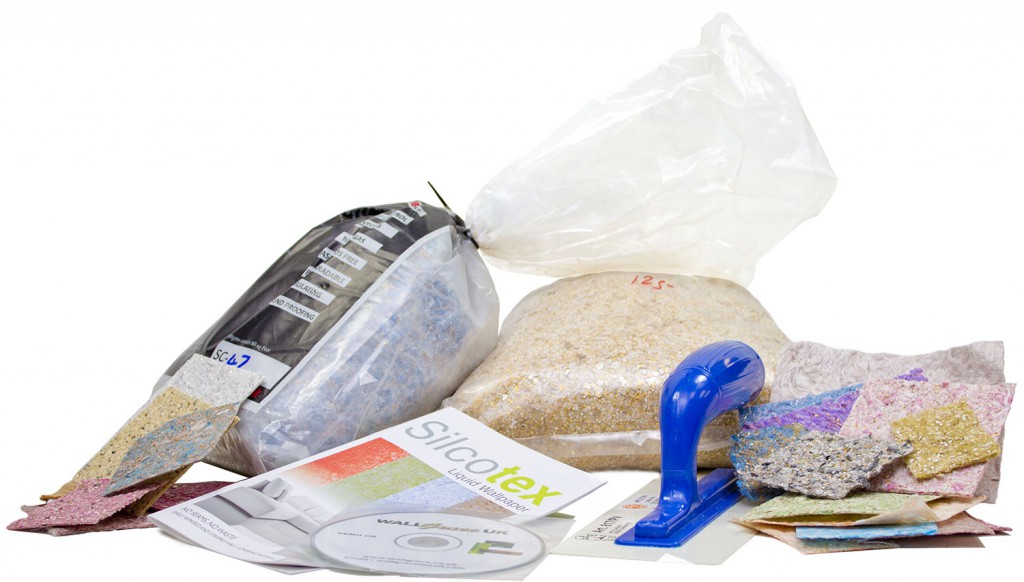 This is an interesting new product, whether or not you would use it as an interior designer is personal choice, I'll admit that it's not for everyone. Liquid wallpaper is an interesting concept, the website states that it is easy to apply, environmentally friendly as it is made from recycled fibres and only needs water to be added. Looking at the website is it clear that this is still a fairly new company but Silcotex seem to be the only UK distributer of this material so it could be the start of something as the cost of this product even including installation is very reasonable. Looking at the samples I have been given there are lots of different options; some remind me of handmade paper that we used to make in art lessons.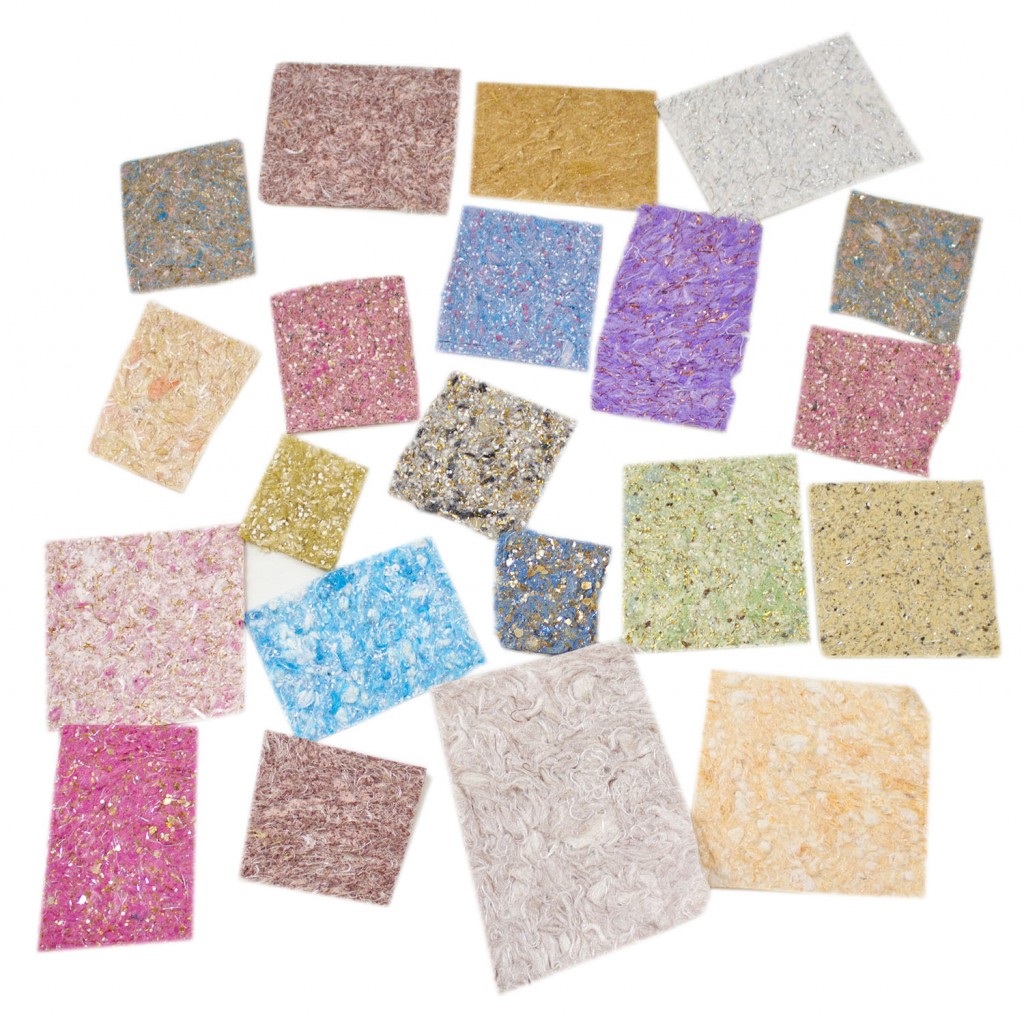 However, some of the samples could even be a cheaper alternative to high-end textured wallpapers such as Brian Yates's Mica range. 
This covering definitely makes a bold statement and for the more adventurous clients and designers it would make a very practical option as it has no chemicals, can be used on any wall and will not show up imperfections in the plaster. Unlike normal wallpaper, it can even be touched up when required by the home-owner themselves. This material is applied with a trowel like plaster rather than being hung like wallpaper resulting in  a smooth finish with no joins or seams.
There does seem to be a few small projects where this product has been used in the UK, however it is only now coming into the public eye so it is important to make sure as interior designers you keep up to date on new materials which can be suggested to clients, perhaps this is one to add to your sample library.The company do have a few show rooms that you can visit to get more of an idea of the finished product. Their website shows they have one in the Bradford area with some interesting sample displays.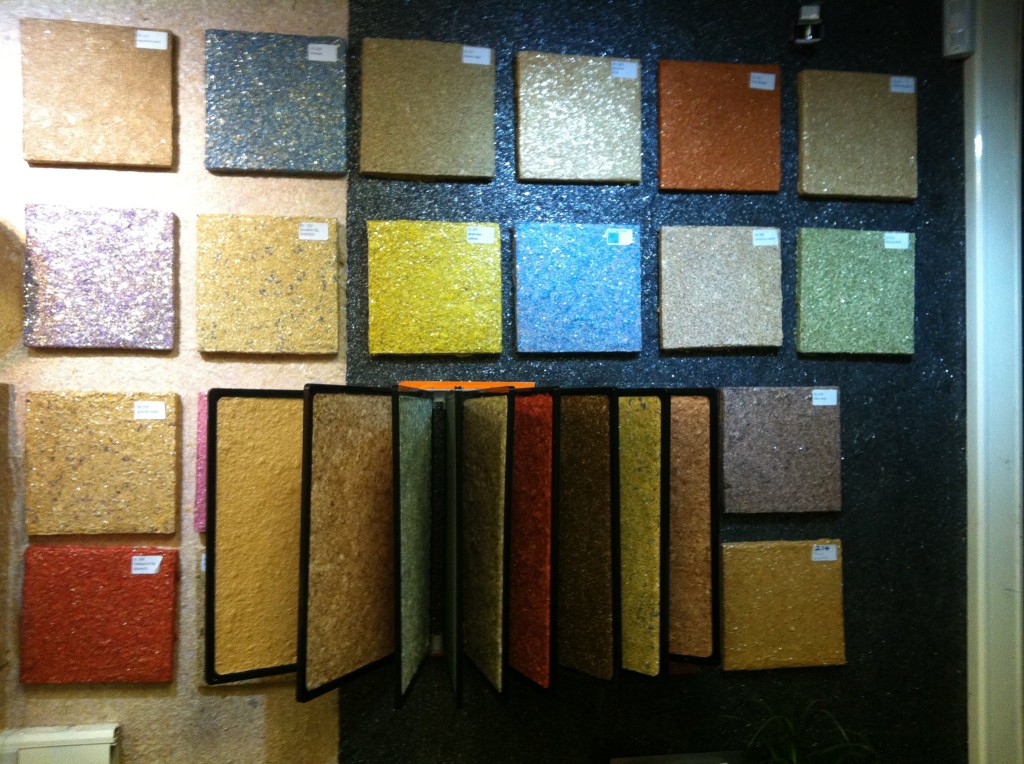 They are also going to be exhibiting at Grand Designs live so make sure to have a look and judge for yourself if you're planning a visit. A new product on the market is always something to research; whether this is a product which creates a high end aesthetic is something quite subjective.  Do you think it achieves this?
References
NDA (2014). Sample pack. Authors own image.
NDA (2014).Samples, Authors own image.
Samule Charls Interiors. (n.d). Mica wallpaper, [Online]. Available at : http://www.samuelcharlesinteriors.com/designer-wallpaper/brian-yates-wallpaper.html
 [Accessed: 3.3.14]
Silcotex-. (n.d). Plasterer: [Online]. Available from -http://www.silcotex.co.uk/ [Accessed: 3.3.14]
Silcotex-. (n.d). samples: [Online]. Available from -http://www.silcotex.co.uk/ [Accessed: 3.3.14]
Silcotex-. (n.d). Hallway: [Online]. Available from -http://www.silcotex.co.uk/ [Accessed: 3.3.14]