So, you want to work in Landscape design? Or is it garden design? Perhaps you're looking to become a landscape architect? Maybe you're not sure? There are so many different terms used for careers specialising in creating outside spaces. These terms are all intertwined and as disciplines they sometime crossover. Here's our quick guide to horticulture, landscape and garden design job roles including what skills you need to succeed in each.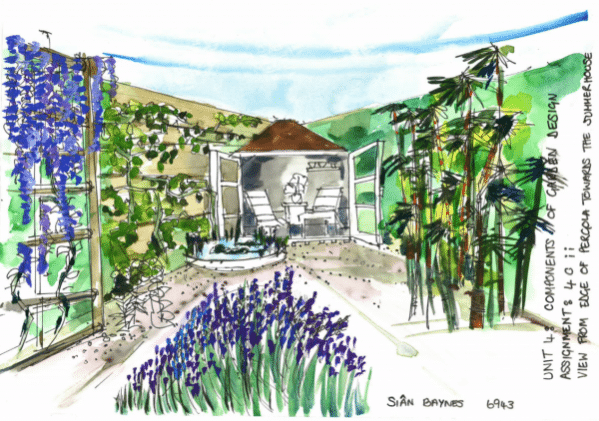 To become a Garden Designer, you'll need to be a good all-rounder. From helping people to design their spaces to working with architects and clients to realise plans for an outside space, you'll need to be able to plan and execute garden design projects.
Becoming a garden designer can be a very self-guided process. There are no hard and fast rules in terms of what qualifications you need. To learn the basics, it's recommended that you study at a college or online design institute where you'll get a grounding in the subject and learn how to carry out projects to a professional level. On the NDA Professional Diploma, you learn about role of the garden designer from start to finish, including how to plan spaces from scratch, present your work and handle client briefs and costings. You'll also find out about materials, plants and furniture and features.
Skills for a Garden Designer:
An understanding of different landscaping materials
A good grounding and interest in plants
Visual & verbal communication – communicating your ideas to clients
Organisation – you'll be dealing with suppliers, clients and managing budgets and schedules
A passion for the subject!
Unlike many design disciplines, it's not essential to be able to draw. You just need to be able to create quick sketches and communicate your ideas to scale.  Joe Swift shows how easy it can be in this quick video for Gardener's World Live.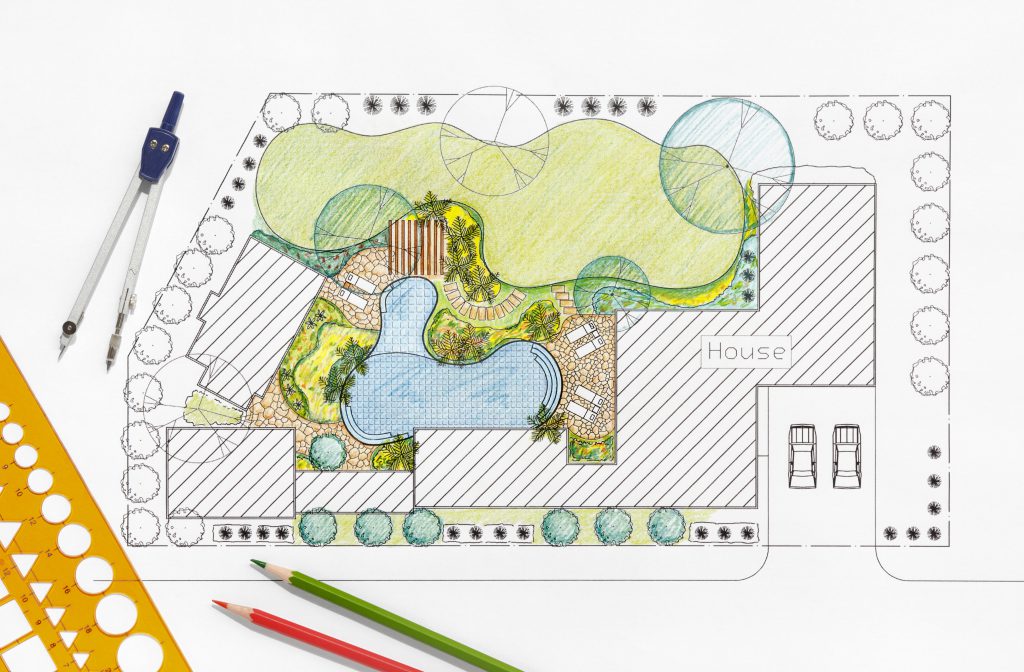 Landscape Designer is a term which is nowadays interchangeable with Garden Designer but completely different to a Landscape Architect. To become a Landscape Architect you'll need a different set of skills and qualifications. If you're just starting out as a freelancer or job hunter it may be important to include both of these terms in your marketing materials or job hunt.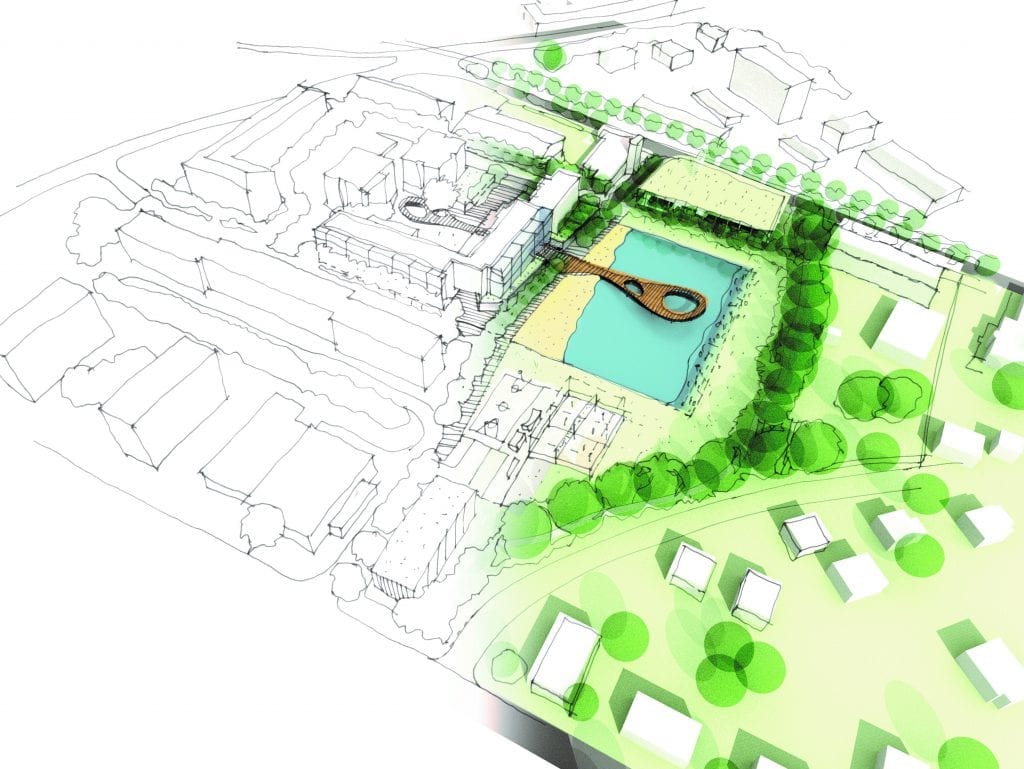 A Landscape Architect needs the most qualifications out of all of the job roles. In the UK, you'll need an undergraduate or postgraduate degree which is recognised by the Landscape Institute. According to the LI –
"Landscape Architects are the dreamers. They imagine what an outdoor space could become and then use their creative skills to solve problems and make it happen."
A Landscape Architect will usually work on large scale projects with large-scale budgets. You'll be responsible for designing stunning outside spaces, presenting your ideas to clients – often multiple stakeholders, choosing construction materials and methods, working with contractors and suppliers. Sounds like a garden and landscape designer, right? It is but at a higher skill level. You'll be able to prepare technical drawings for planning permission applications and for contractors such as civil engineers to work to. You'll understand material characteristics and landscape components, environmental impact, and sustainability considerations. You'll work on regeneration projects, urban developments, corporate spaces and play areas.
You'll be looking at roughly 5 years study to become a qualified Landscape Architect. The Landscape Institute has a list of qualifying courses as well as a wealth of other information on their website.  
There are other options for training to degree level. The National Design Academy's 'Design for Outdoor Living' degree brings together the elements of garden design and interior design in one course to allow you to specialise in creating stunning outdoor living spaces. The course is also available as a final year top-up degree to allow those with an HND or degree in another design discipline to hone their skills towards exterior spaces and achieve a full degree, awarded by De Montfort University, in as little as a year.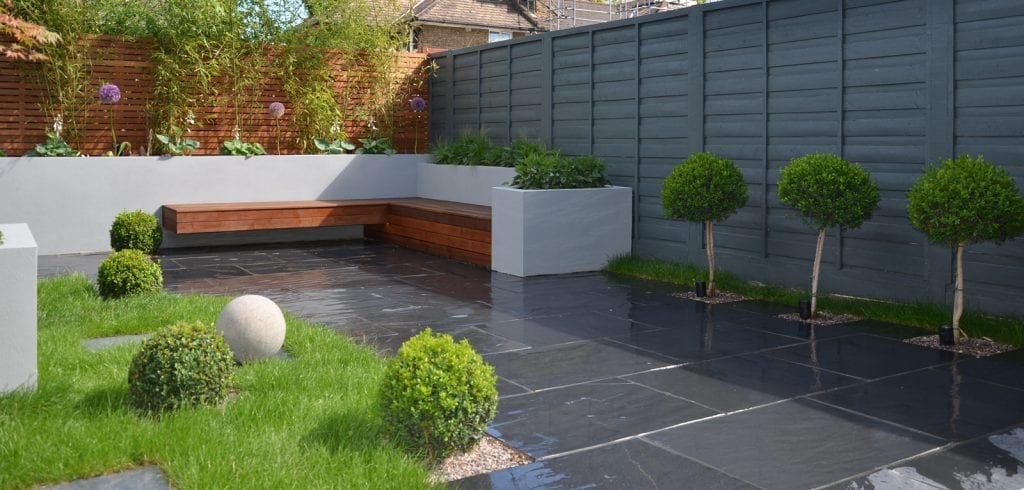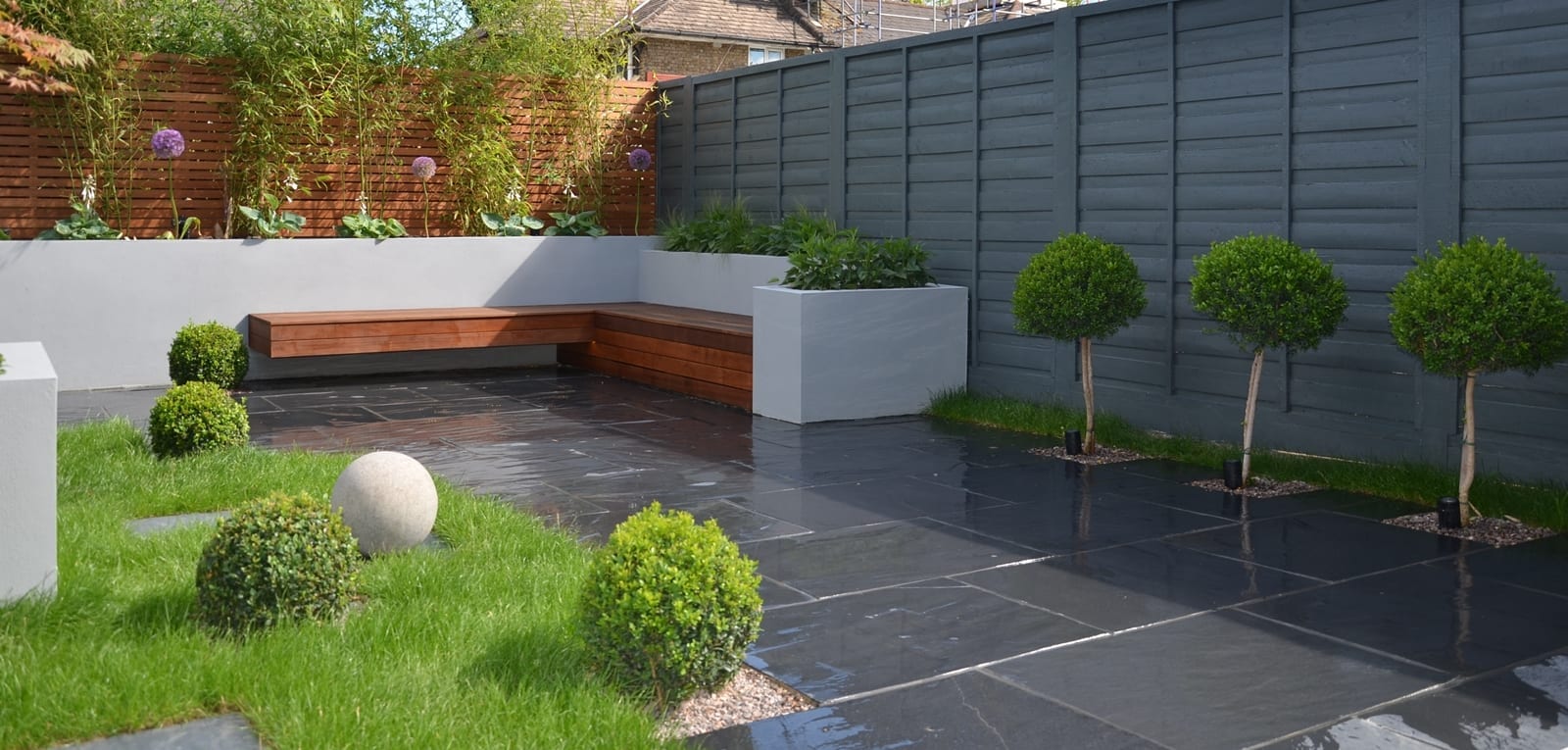 The term 'Landscape Designer' is not to be confused with 'Landscaper'. A Landscaper's job is to physically create the space. This is the hands-on job which requires a whole new set of skills. Not only will you need to be able to read plans, but you'll also need to have a working knowledge of hard landscaping and construction materials. This can include installing fencing, paving, walls, decking and structures such as pergolas. This is by far the most physical role, so you'll need to have boundless energy and like working outdoors.
Many landscapers get into the job without any formal training, and you can start by offering grounds maintenance and gardening services such as tree pruning and hedge cutting. To take on larger projects it is useful to seek a qualification in either Garden Design or Landscaping – although the latter are few and far between. Training on the job is a more common path for the skilled Landscaper.
If you live and work in the UK, to be able to take on landscaping jobs for large companies and public bodies such as councils, chances are you'll also need a LISS/CSCS card. This gives you the ability to work on live construction sites and ensures you have up-to-date health, safety and environmental awareness. This is likely to be the same in most countries so check with your local industry association.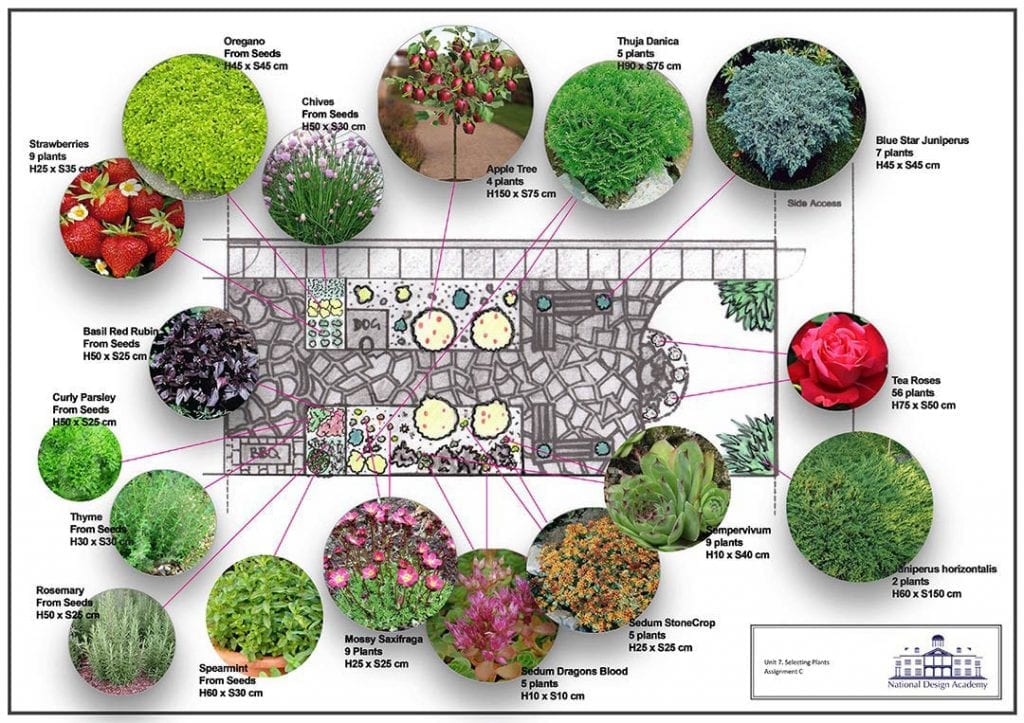 Horticulture is defined as being 'the branch of plant agriculture dealing with garden crops, fruits, vegetables and ornamental plants.' A degree or qualification in horticulture will definitely help you in a career as a garden or landscape designer but your knowledge will be more centred around plants and planting, although most professional qualifications now include design and planning skills as part of the course.
Horticulture careers include:
Plant breeding and farming
Food science
Landscape and garden management
Botanical research
Landscape design
Nursery management
Whichever career path you choose, the best grounding will always come from a professional qualification. Whether you want to learn skills to pad out your passion for gardening or you're keen on a career in the industry, our guide to choosing the best Garden Design course will help you to decide which route to follow. 
Ready to Get Started?
Join us on our next Professional Garden Design course from the comfort of your own home! Study with expert tutor Gill, via Zoom, with our Online Fast-Track qualification.