Clare Francis! Clare has been selected due to her sheer determination – plus, extra celebration is in order with this Student of the Month as Clare was our FIRST BA (Hons) Interior Design graduate of 2011!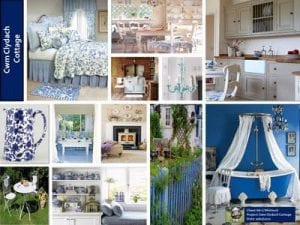 When enrolling on to the BA (Hons) Interior Design course, she gave herself a target for completition and has worked closely with her tutor to build confident computer and presentation skills along with professional practice in order to gain this degree qualification.
Clare's final module was a Welsh cottage renovation, she excelled by presenting a series of 3D visuals and created traditional schemes with a modern twist.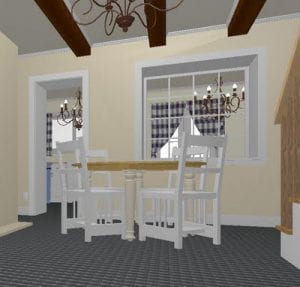 Congratulations Clare and we wish you all the best of luck in the future!