Over the last couple of years interior trends have been grounded in sustainability and health. Lockdown taught us to appreciate our homes, with mental health and wellbeing at the very centre. But now we're getting bored of the calm neutrals we installed and looking to add a bit of umph into our interiors. According to Vogue at the beginning of the year, we would be adding in some bold natural textures. Think chunky natural fibres, open grain wood flooring, cork walls. Here are our top 5 ways to work the heavy textures interior trend.
WARNING: Use this trend sparingly!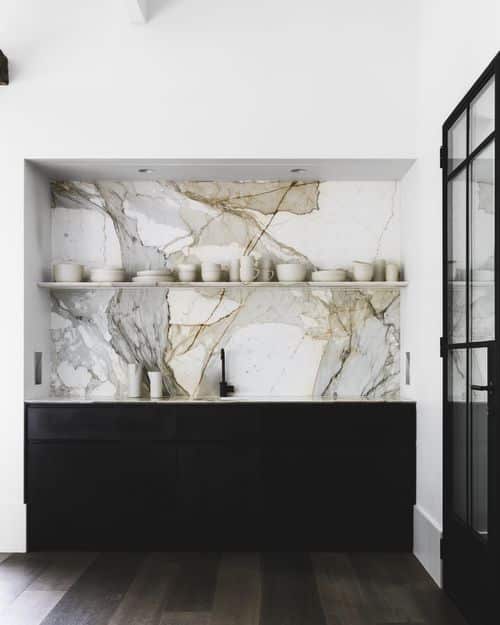 Marble is back! And the heavier the veining, the better! Veins are created by crystalised mineral deposits which are left in the stone when water runs through it. This is what gives marble its distinctive personality and means that no one piece is the same. The veins can vary in colour, from grey, blue, green and even gold. This makes it a dream to design around and marble can create a stunning feature all on its own.
Don't over complicate things: If you're worried about your bathroom or kitchen looking like Liberace lives there just remember to go simple with everything else. Let the material speak for itself.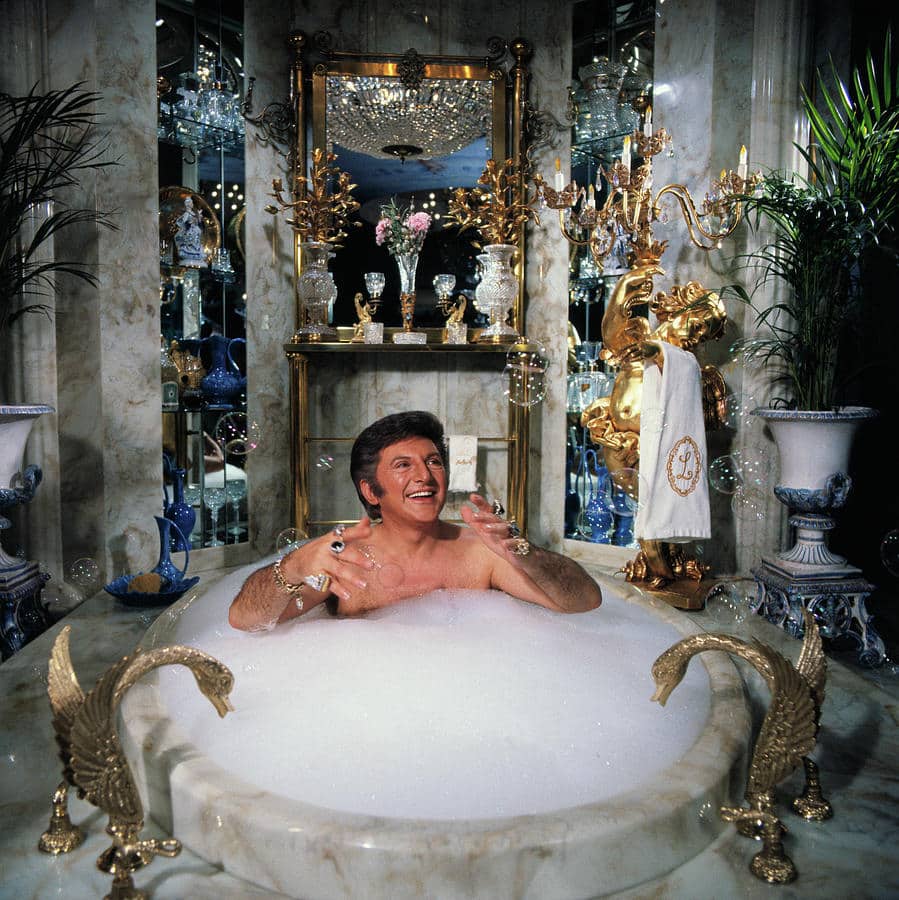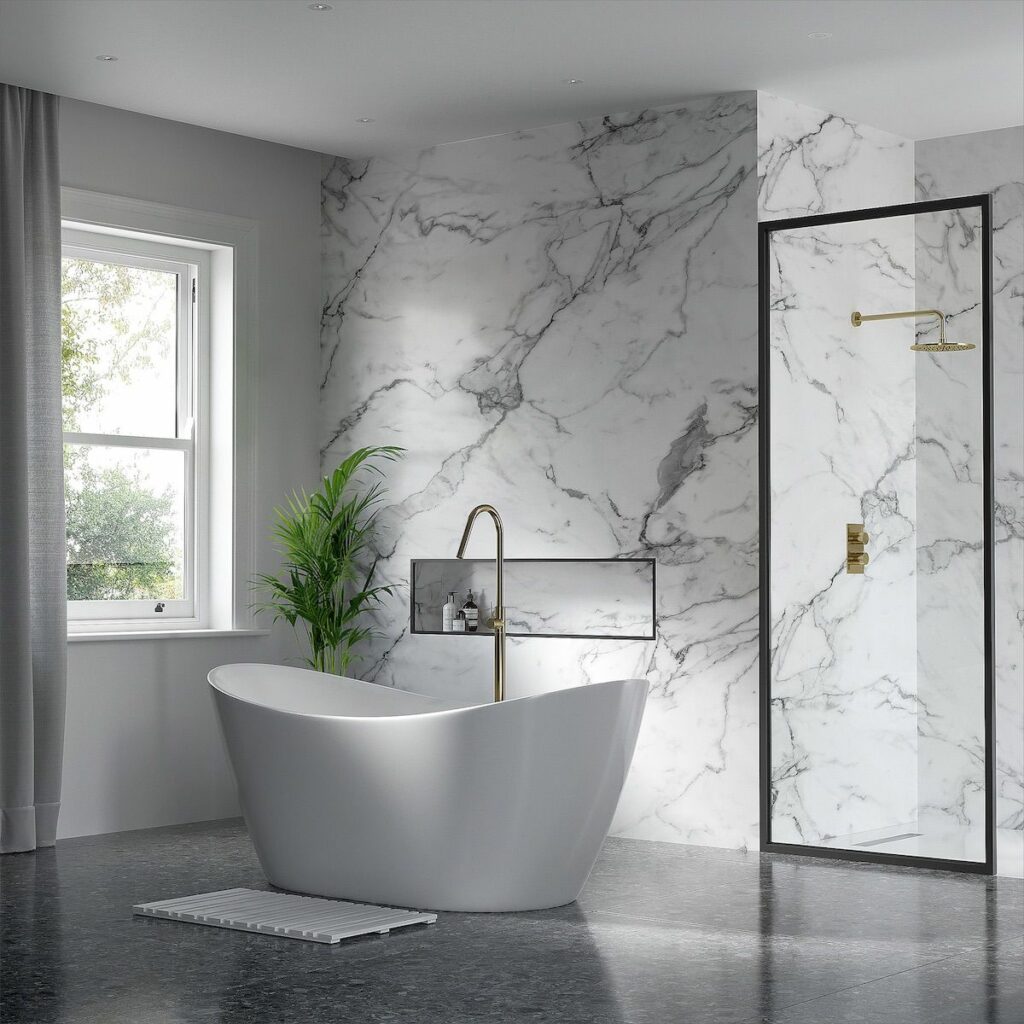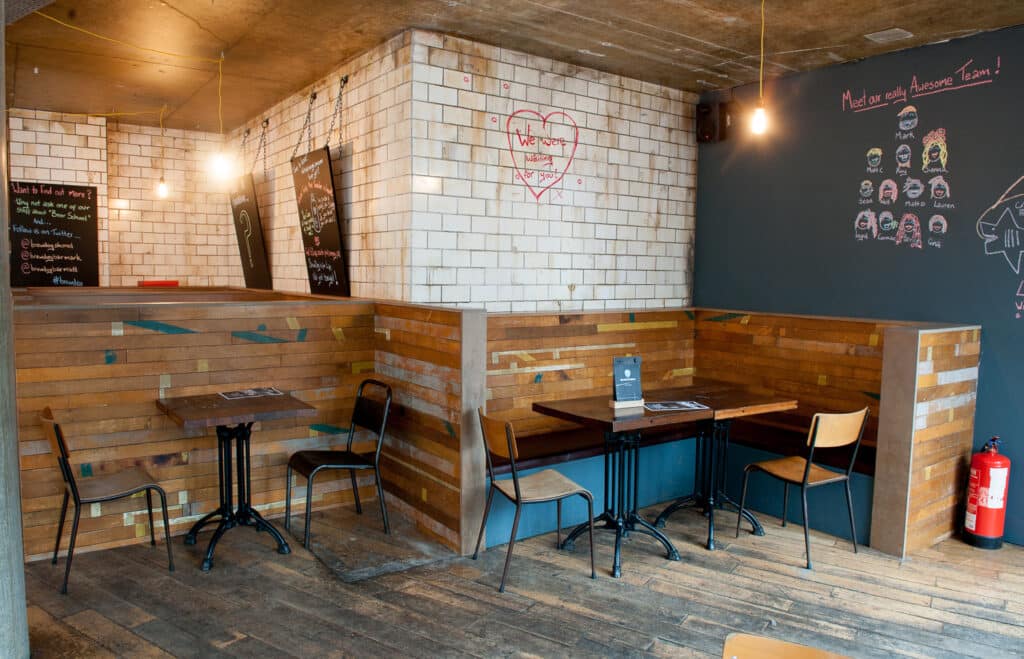 Beware of putting rustic wood into Pinterest as you run the risk of getting a look more like the inside of a craft ale house than a home. In the interests of sustainability, the popularity of reclaimed wood is wonderful. As interior trends go, it's so over. 
But if you love a more natural look and want to remain ethical, there are still lots of ways to incorporate a rustic feel into your home.
Layer your look with single interesting pieces rather than covering a whole wall in reclaimed wooden panelling.
Consider how wood tones work together – they have their own natural colours so don't mix too many.
Look at custom made pieces from local craftspeople. You'll end up with something you love and want to keep forever and a sustainable solution from within your local community.
Mix rustic woods with other handmade pieces and natural fibres and colours and above all, stay authentic.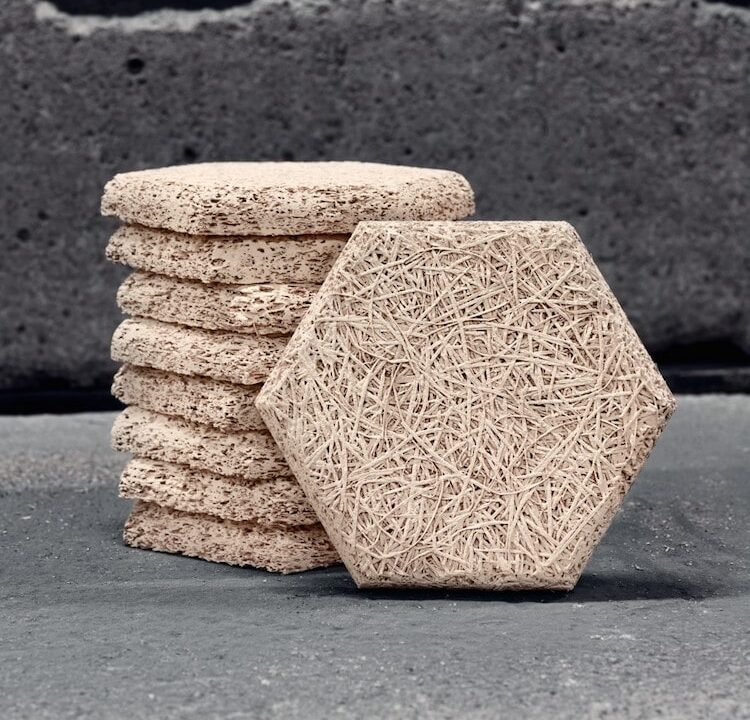 We love a bit of alliteration in our interiors. If you haven't yet experienced a wood wool wall, they are a perfect example of a sustainable interior trend which has massive practical advantages. Wood wool is a natural product which has great acoustic properties and is traditionally used for insulation. Contemporary building materials company Baux have created a range of wood wool tiles which are heat accumulating, fireproof, moisture regulating and soundproof and have the added bonus of being hugely aesthetic. Available in a range of colours and shapes, Baux's wood wall tiles take this tactile interior trend to new levels. You can tesselate to your hearts content, safe in the knowledge that your new soundproof and insulated wall is as pretty as it is eco friendly.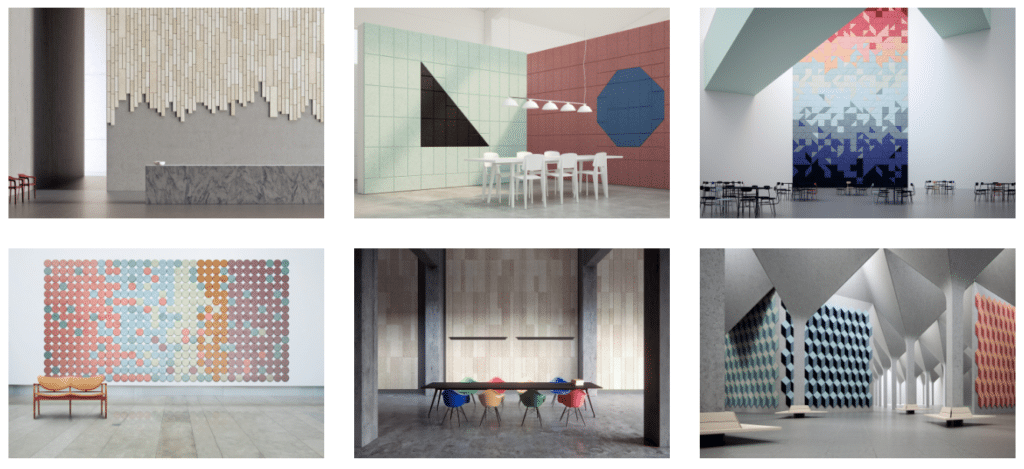 Unrefined Building Materials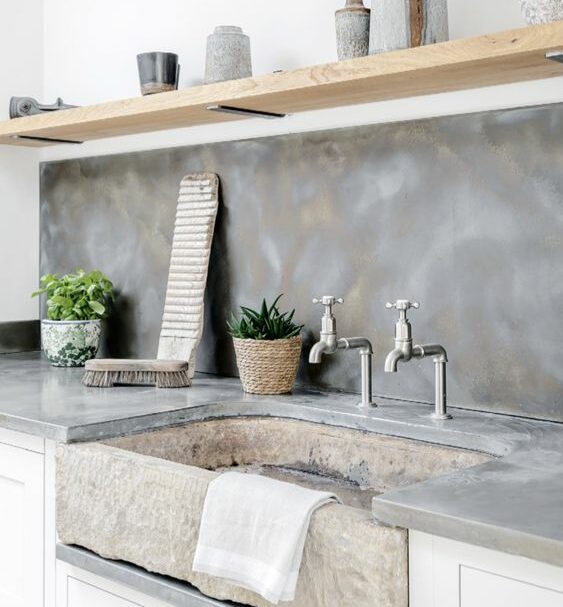 Whether it's a cement worktop, Welsh slate floor or roughly exposed brick wall, this interior trend is unashamedly unrefined. Not many of us are likely to live in a house where natural stone walls are even a thing but there are lots of other ways to incorporate stone, slate and granite into your home. Wallpapers even exist to resemble old stone cottage walls but tread with caution as more often than not, any wallpapers which are meant to resemble a textured surface often fall flat even at a distance.
Most of us would struggle to live with bits of old cement flaking everywhere or slate tiles 'spalling' so the trick with this trend is to either use a professional installation expert or seal the surface. This is especially important in kitchens where you're more likely to get damp and spills which stain.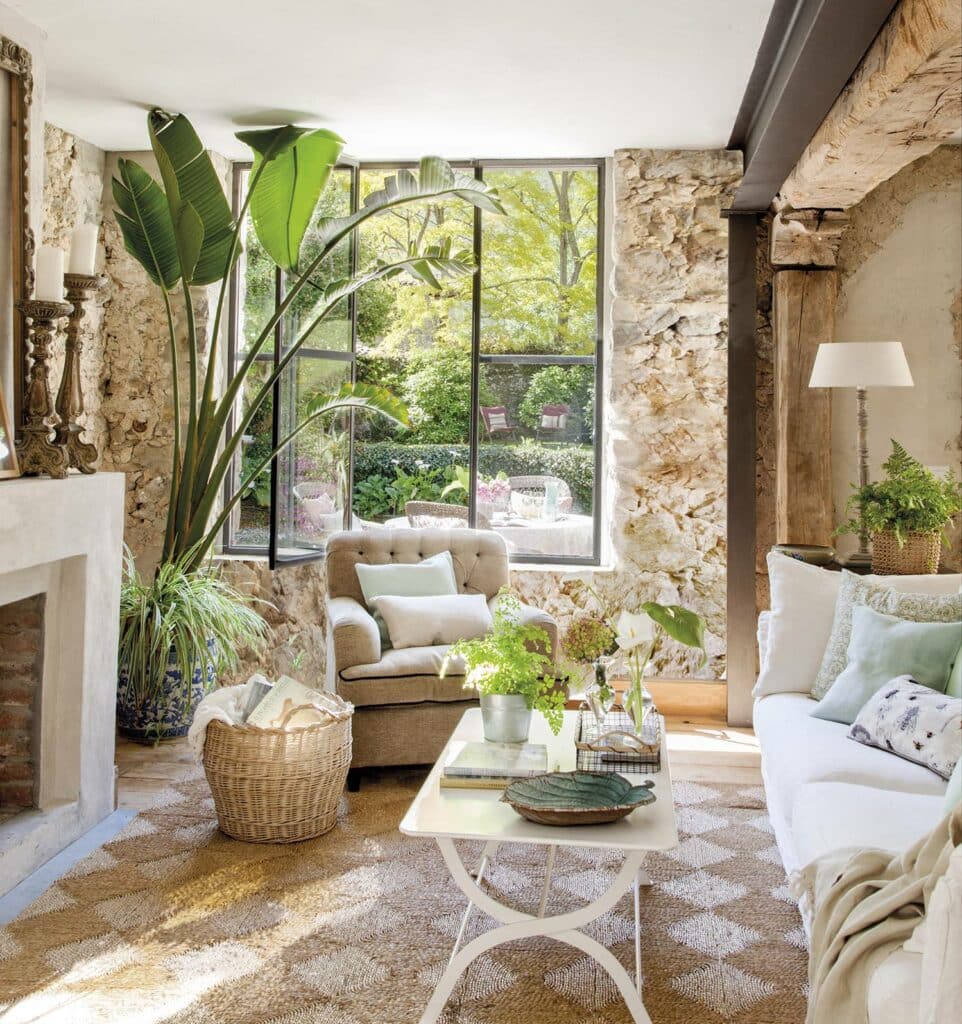 Seagrass is one of the most sustainable floor coverings you can buy. It also fits perfectly into this trend for heavily textured natural materials. Grown on the banks of Vietnamese rivers, seagrass comes in long fibres which are then woven into a super strong and durable mat. It is biodegradable as it has no backer, the fibres are immensely hard wearing, and it is also anti-bacterial. The downside is that being a natural fibre it can be prone to rehydration so mould and mildew can be an issue. This means that it's not suitable for use in humid areas such as bathrooms or near your kitchen sink. It's also hard to dye so colour choice is limited.
Sisal is another option for a natural and sustainable rug or carpet. Unlike seagrass, sisal can be dyed and is softer underfoot. This makes it more comfortable and user-friendly but also hikes the price.
Sisal and Seagrass is a great business specialising in natural flooring solutions. All of their sustainable carpets and rugs are made according to the Good Weave Guide and use no harmful processes – even the coloured designs are created using vegetable dyes.
Follow Us on Pinterest
Head over to Pinterest to view our board for heavy textures and follow us to see more great interior trends.
Design Education On Demand
With accredited diplomas and 5 different degrees in interior design, garden design and curtain making & soft furnishings, the NDA's online courses offer the most flexible way to qualify as a designer.