1920s; a mix of geometric shapes and exotic prints, this period was heavily influenced by Hollywood glamour and the increased ease of foreign travel. The furniture in this period became more streamlined and a great effort was made the move away from the cluttered look of the later 1800s. To recreate the look you will need Chrome and lots of it, as this was the must-have, new material of the time.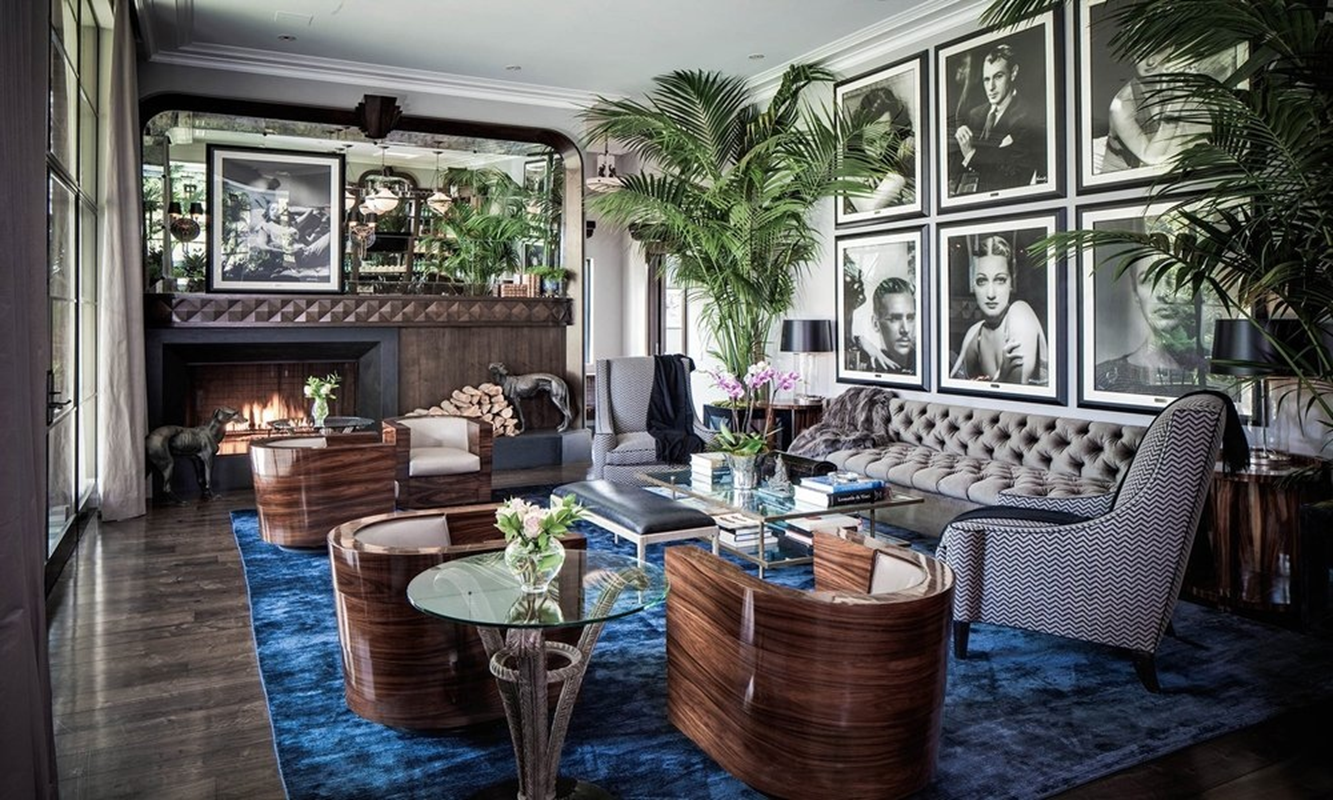 1930s; very similar to the glamour of the roaring 20s, although added the influence of historical styles such as Tudor and Jacobean. In a time of political unrest, attention turned to the practicalities of everyday life, rather than the expense of frivolity, which saw an increase in materials such as lino. If you want to create the classic 30s look in your own home try using pale blues and pinks, alongside neutrals.
1940s; developments were few and far between in this period, due to the political context of the time. Design was not a priority, and many designers stopped work to concentrate on other areas. Women went out to work, meaning less time was spent at home. This meant practicalities were important, if it was difficult to clean, it was out.
1950s; after the unsettled previous period, it was now time to look to ahead which was beginning to seem positivity futuristic. The big developments in this period surrounded the kitchen and with the wealth of new materials, almost anything was possible. Plastics in bold primary colours became the rage, and this was mixed with a variety of animal prints. Why not embrace the spirit of the 50s and buy an American style refrigerator in neon pink?
1960s; plastics, bright colours and bold prints were still the rage, but it was time to get low. Low seating of all shapes and sizes become popular, with bean bags and blow up chairs being a cheaper alternative to 'regular' furniture.  Also, don't forget the lava lamp to complete the look and ensure that all lamp shades are surrounded by beading.

1970s; the prints of the previous period were here to stay, however, the colours dulled somewhat. Browns, yellows and oranges were much more subtle, although not wanting to fade into the background, textured walls became popular. Open-plan living was also in full flow by this time, with kitchen, still the focal point of the home, becoming larger, and returning to traditional wood as even then the ecological effects of plastics were recognised. If the colours and textures are not for you, bring a little bit of the 70s home by filling it with pot-plants.
1980s; named by some as the ugliest period in history, much like the fashion, you will either love or hate 80s interiors. As a reaction to the bold prints of the 60s and 70s, delicate florals were used in abundance, but not just one at a time. Spaces were overloaded with layers of different patterns and this mixed with valances and overstuffed cushions might have given you more than a migraine.  Complete your 1980s interior with a reclining armchair, as these were all the rage at the time.
1990s; it could be said that no new developments were really made in the 90s in terms of interior design, and instead this was more of a pick and mix period, taking all the 'best' bits from the last 80 years. So if you want to recreate the 90s look at home take an uncluttered space, much like one you might find in the 20s, add some 30s pastels, focus on the kitchen, making sure this is open-plan, plastic and if possible, white. Then finish this off with a couple of pot plants and a chintz covered sofa. You will now be ready to take on the world 90s style.
References
Apartment therapy (2010) Décor Time Machine [Online image]. Available from: http://www.apartmenttherapy.com/post-20-133104 (Accessed 16/12/16)
House of Home (2015) Art Deco Interior Design Style [Online image]. Available from: https://www.houseofhome.com.au/blog/art-deco-interior-design-style (Accessed 14/12/16).
Home Renovations (Unknown) Vintage-Influenced Kitchen [Online image]. Available from: http://homerenovations.about.com/od/KitchenRemodelingPicturesIdeas/ss/Vintage-Influenced-Kitchen-Styles-We-Like.htm (Accessed 14/12/16).
Modern Kiddo (Unknown) 1970s interiors [Online image]. Available from: http://modernkiddo.com/page/37/?p481 (Accessed 14/12/16).
Pinterest (Unknown) Rare Dirk Van Sliedrecht Rocking Chair [Online image]. Available from: https://uk.pinterest.com/pin/246572148329076800/ (Accessed 16/12/16).
Pinterest (2014) Nostalgic For Lava Lamps? [Online images]. Available from: https://uk.pinterest.com/pin/336362665892518893/ (Accessed 16/12/16).
Vintage Gal (2015) 1930s interiors [Online image]. Available from: http://vintagegal.co.uk/art-design/1930s-interiors-werent-all-black-gold-and-drama/ (Accessed 16/12/16).